Football
Lynden's passing attack overpowers Sehome
Heppner's 4 TD passes leads Lions to 44-24 win over Mariners
September 29, 2023 at 11:59 p.m.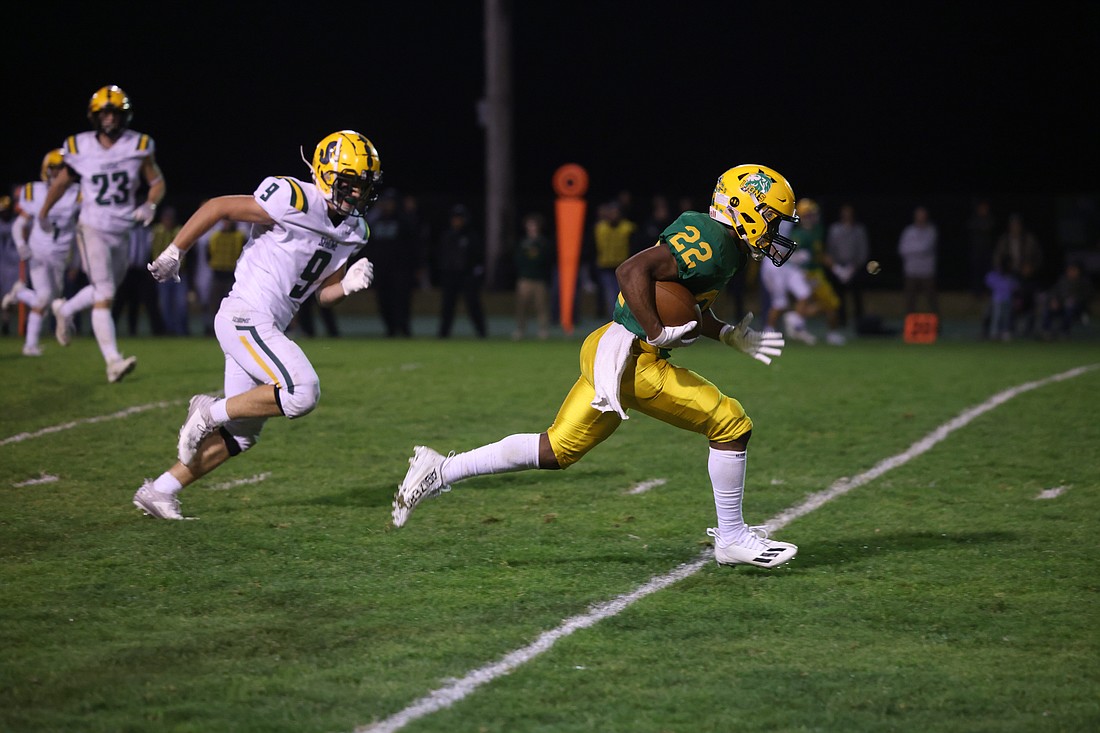 ---
---
LYNDEN — Brant Heppner's five touchdowns and 284 total yards powered Lynden to a 44-24 win over Sehome in a crucial Northwest Conference matchup Friday, Sept. 29 at Lynden High School.
The 6-foot-6 junior quarterback completed 10-of-19 passes for 215 yards and four touchdowns while adding 69 rushing yards and another score on 13 carries. He threw just three passes in the second half, and two of them ended with a Lions receiver in the end zone.
Lynden (4-1, 3-0 NWC), which entered the second half leading 30-17, ran the ball effectively in the latter two quarters, ultimately using the Mariners' adjustments against them.
"We were able to run the ball, run the ball and then they kind of creeped in a little bit," Heppner said. "So we were able to take some shots."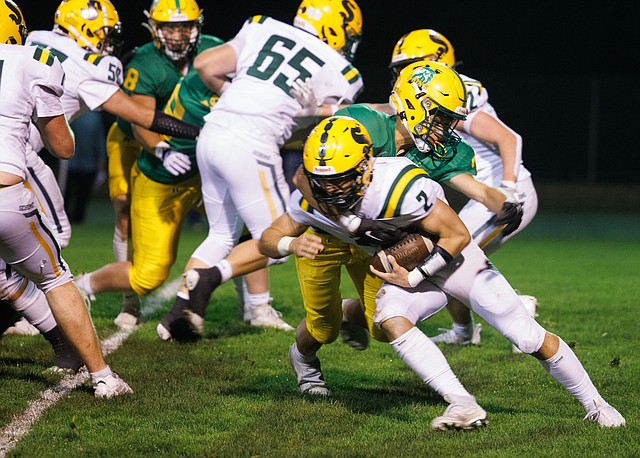 Senior wide receiver Brady Elsner caught both of Heppner's second-half touchdown tosses, finishing the game with three receptions for 55 yards.
"That team [Sehome] will help us get ready for other teams," Lynden head coach Blake VanDalen said. "I'm not going to say anybody specifically, but [this will] help us get ready for other teams."
Sehome (3-1, 1-2 NWC) struck first, scoring on its first drive of the game via a 7-yard touchdown run by sophomore quarterback Nolan Wright to take a 7-0 lead. Lynden responded with a long scoring drive of its own, but the Mariners took a 10-7 advantage just over two minutes into the second quarter on a 24-yard field goal.
The game then took a turn in Lynden's favor when freshman punter Malachi Koenen pinned Sehome inside its own 1-yard line, and the Mariners wound up taking a safety. Heppner and the Lions then went on to score touchdowns on three consecutive drives before halftime, putting the Mariners in a hole they were unable to climb out of.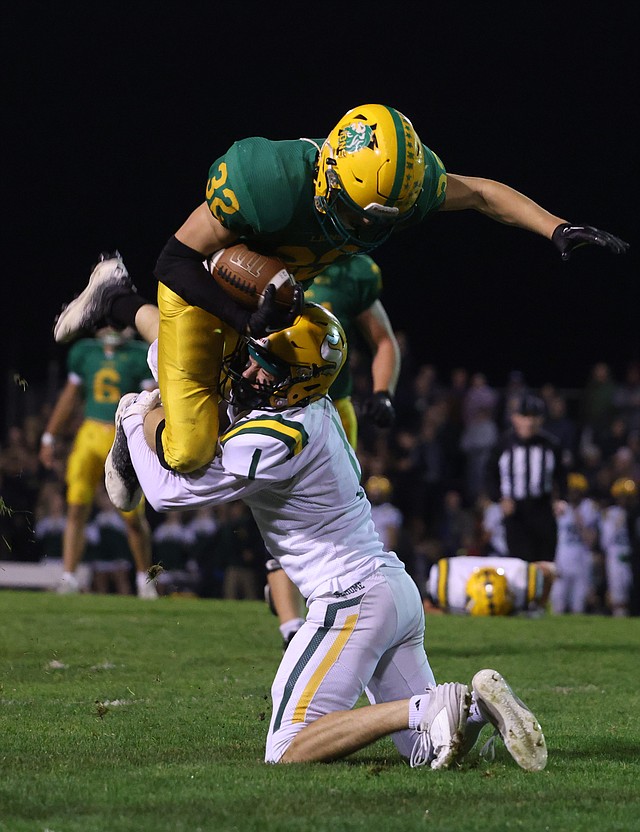 "I knew it was going to be a fight," Sehome head coach Brian Young said. "We came to fight for 48 minutes. Win, lose or draw — that's what we're going to do."
Wright, despite the loss, put together an impressive game. He completed 27-of-41 passes for 316 yards and two touchdowns — both of which went to electric junior wide receiver Andre Watson. 
Senior tight end Braddock Duckworth shared the load with Watson, totaling eight catches for 129 yards. Watson caught 13 passes for 123 yards and pulled in an unreal one-handed touchdown catch late in the second quarter.
Lynden's receivers were plenty busy as well. Senior wide receiver Cooper Moore caught a 69-yard touchdown pass from Heppner — one of the better rolling out, across-the-body deep throws you will see from a high school quarterback — in the second quarter, finishing the game with four receptions for 98 yards and a touchdown. Sophomore wideout Dani Bowler had two catches for 48 yards and a score.
The Lions' wide receiver depth, and what they each bring to the table, made Lynden's offense difficult to contain, especially with the added rushing threat. Sophomore running back Maximus Assink carried the ball 17 times for 105 yards a touchdown.
"We call it pick your poison, right?" VanDalen said. "People that watch us a lot are going to start to learn, 'Oh, he's pretty good at this, he's pretty good at this,' so you better have pretty unique defenders to stop all of it."
Lynden now enters a two-way tie at the top of the league standings with Anacortes (5-0, 3-0 NWC) after winning its last four games. The Lions will travel to Archbishop Murphy (3-2, 2-1 NWC) at 7 p.m. Friday, Oct. 6 for their next game.
Sehome has lost two of its last three heading into a game with Anacortes at 1 p.m. Saturday, Oct. 7.