Faces in the Crowd
Genny Cohn: Local costumer and clothing connoisseur
CDN's weekly community profile
September 29, 2023 at 5:00 a.m.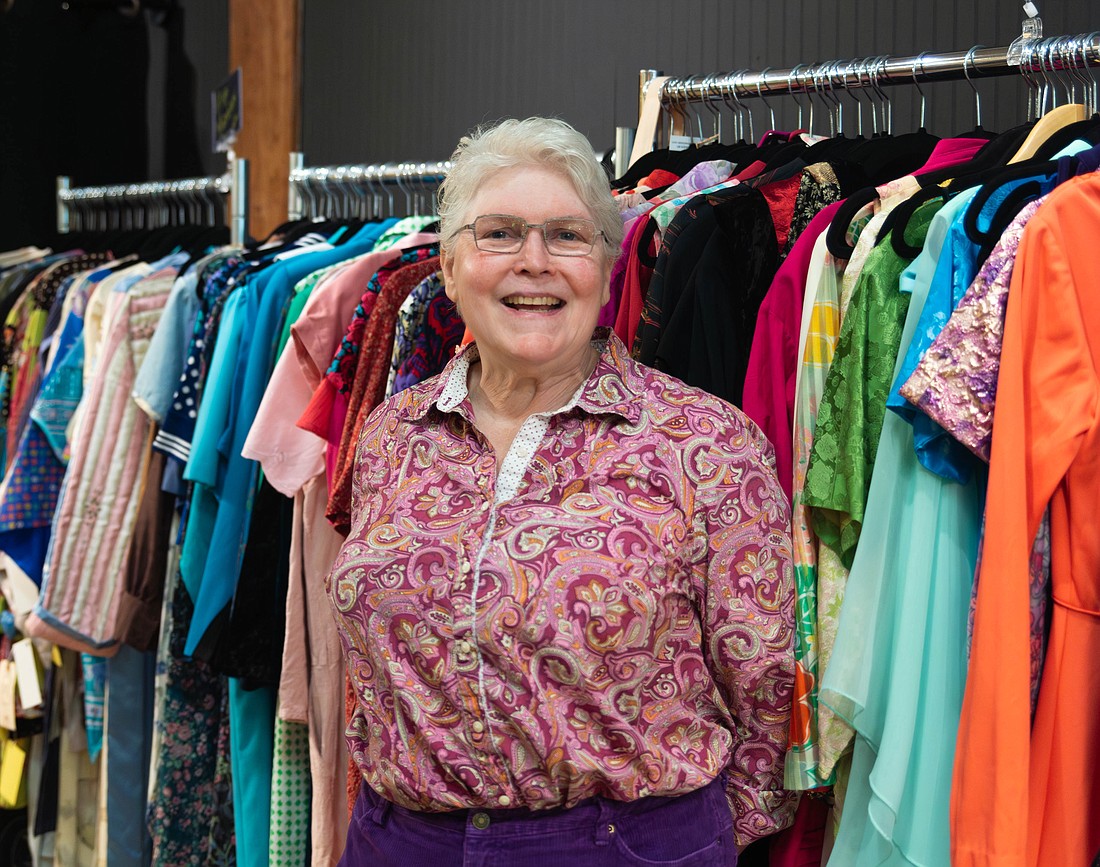 ---
---
Genny Cohn (she/her)
Age: 66
City: Bellingham
Lived here for: 32 years and 3 months
Originally from: Lawton, Oklahoma
Notable: Operates Genny's Costume Closet at Brazen on Cornwall Avenue in Bellingham and has helped costume local theater and high school productions.
How did Genny's Costume Closet come to be?
The items here actually ended up being the result of a true COVID pivot. I do have two business partners … and over the years pre-COVID, they would use items for photo shoots and films. Here we were during COVID with no theater, and they certainly were not livestreaming shows or handling weddings or doing anything.
These are pieces that I came across, stumbled across that really never were going to make it on certain stages because a lot of shows have a lot of dancing, fight scenes, various things. There's no way a beautiful vintage gown or piece I would find would be there. It was pretty evident that they needed to be out in the world, and they're here. 
When did you get into costuming?
I actually got back into true costuming in 2008. In that fall, I got to be the person to help costume productions at Bellingham High School … I'm known for being able to take care of those big and tall guys. 
I miss working with the high school students, when they perhaps see themselves for the first time in a suit and they can tell the difference when something works, or when a young girl is putting on a really great dress other than when she's finding something for prom. I do have to say I miss that. 
You say 'got back into costuming.' When did you discover your love for it?
I'm one of nine children. I learned how to just do basic sewing on my own when I was I think 10 to 12, but I would take care of making some costumes for my younger siblings, and as things would go along, we always made our own costumes. I do have to interject that I do not dress up for Halloween myself. I just don't. It just doesn't happen. But I'm one of those folks that ended up hanging out with the theater people in high school — definitely still not onstage — and when I hit college, I took a tech class that led to me doing three and a half years in work study being the costumer for a lot of the shows at this school. I really didn't clue in that maybe this is something [I wanted] to do full time.
Then there was a huge length of time where the only costuming I did was at Halloween because of course we would make them. 
Do you have a favorite piece in your collection or for sale?
Sometimes there are pieces I've never gotten to see on a person. There are some that are intriguing just to figure out how in the world do you put that on?
Something that grew out of [the shop], we came into possession, or at least get to promote wearable art from a woman who passed away, Ellyn Mosbarger … They're pieces that do speak to you.
"Faces in the Crowd" is published online and in print Fridays. Have a suggestion for a "Faces in the Crowd" subject? Email us at newstips@cascadiadaily.com.