Soccer
WWU men's soccer drops league opener to Saint Martin's
Vikings fall to Saints 1-0 in season's inaugural GNAC match
September 28, 2023 at 10:04 p.m.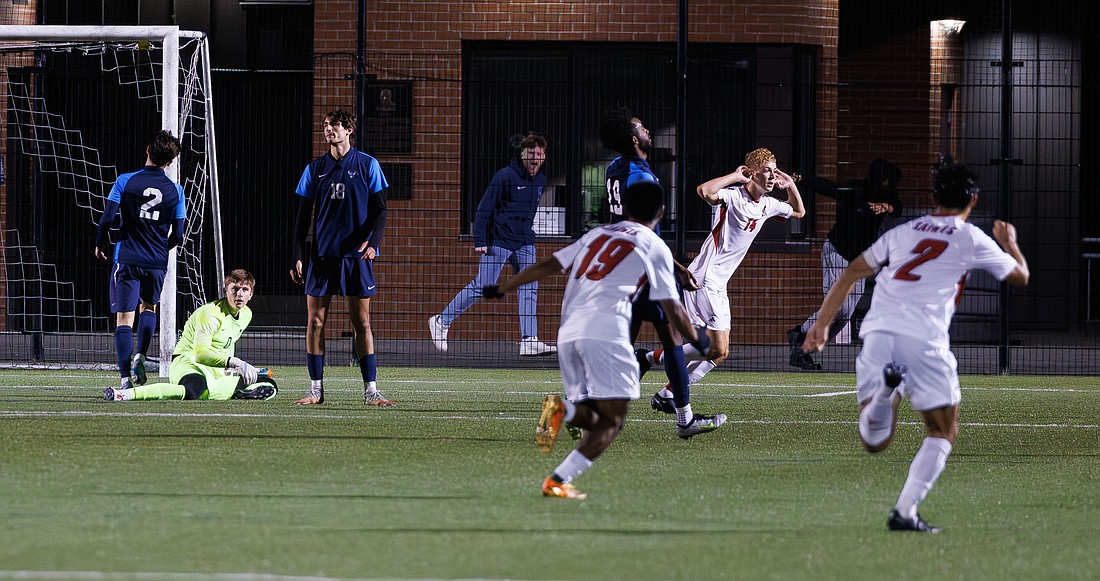 ---
---
Western Washington University men's soccer lost its first Great Northwest Athletic Conference match of the season, 1-0, to Saint Martin's on Thursday, Sept. 28 at Harrington Field.
The Vikings had just nine shots to the Saints' 28, with just four of those on goal. Saint Martin's (3-2-1, 1-0 GNAC) had eight shots on goal, and its lone score of the game came from freshman Xander Koenig — a recent Squalicum alum — late in the match in the 87th minute.
Western (3-3-1, 0-1 GNAC) senior goalkeeper Brandon Locke had three saves on the night.
Photo gallery