The A-List
Amy's Picks: Harvest happenings, Sugar, Doctober and First Fridays
A curated selection of happenings in Whatcom and Skagit counties
September 28, 2023 at 5:00 a.m.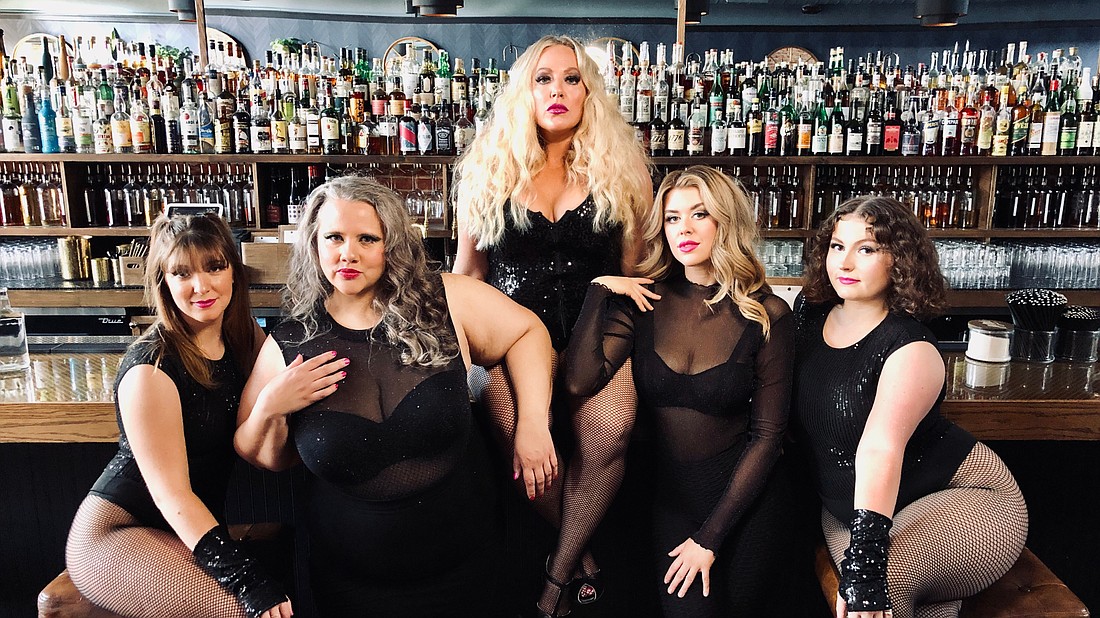 ---
---
AMY'S PICKS 
'The Mousetrap'
Sept. 29–Oct. 14, Anacortes Community Theatre, 918 M. Ave.
Is anybody else's head spinning at the alacrity with which summer turned into fall? Leaves are falling, storms are brewing and it's suddenly the perfect time for a murder mystery. Enter ACT's autumnal theatrical offering, Agatha Christie's oft-produced play "The Mousetrap." 
This timeless tale of terror sees seven strangers stranded at an estate named Monkswell Manor during a blizzard. The trouble starts when a police officer arrives with the unfortunate news that a murderer-at-large may be among the gathered party. Before long, one of the guests is offed and another one may be the next "mouse" to meet an untimely end. 
Whodunnit? If you find out by attending one of the performances taking place during the next three weekends, keep it to yourself, please. All tickets are $25, and advance purchase is recommended. Info: acttheatre.com. 
The Harvest at Skagit Acres
Fridays–Sundays through Oct. 22, 18923 Peter Johnson Road, Mount Vernon
Separate from the menacing side of the season, this event taking place at the bucolic Skagit Acres is full of the more wholesome activities one associates with fall, such as visiting pumpkin patches, sipping hot apple cider, wandering through sunflower gardens and trying your hand at apple slingshots. 
Additionally, there will be photo ops galore, a mum maze, face painting, a beer and wine garden, food and drinks, and a corn maze (which I often associate with the horror flick "Children of the Corn," but maybe that's just me). Things will wrap up before sunset, so stay safe out there, kids. Entry is $10 (free for youth 5 years old and younger). Family passes can be had for $50. Info: skagitacres.com. 
Sugar Does Broadway
Oct. 5–14, New Prospect Theatre, The Underground
As I've written before, Brie Turoff Mueller is a mighty force to be reckoned with. A successful real estate agent by day, the longtime musician, actor and dancer transforms into her big-haired, bustier-clad alter ego, Sugar, for a number of shows throughout the year.
"Sugar Does Broadway" is the latest offering Mueller, master of ceremonies Akilah Williams (aka Honey), and assorted dancers and musicians will bring to gigs Oct. 5–7 at the New Prospect Theatre and Oct. 12–14 at The Underground. The shows will feature songs selected from Broadway productions, new top-notch choreography and smatterings of both sass and silliness. 
Additionally, downtown Bellingham bars such as Matthew's Honest Cocktails will be offering Sugar-related specials during the showings. Keep an eye out for those, then stop by before or after the show to get a Sugar-influenced cocktail. Tickets to the performances start at $30. Info: sugartheshow.com. 
Doctober
Oct. 5–26, Pickford Film Center, 1318 Bay St.
I've recently written about Doctober's history and highlighted filmmaker and former Bellingham resident Clyde Petersen's new film "Even Hell Has Its Heroes," but it bears repeating that the largest documentary film festival in the Pacific Northwest is coming back to Bellingham — soon.
More than 30 documentaries will be shown at the Pickford through much of October, and there will also be special guests, filmmaker Q&As, community panels and parties on the docket. 
Pickford Marketing Manager Gray Gordon pointed out that every single day of the festival offers a vastly different viewing experience: "Whether it be the untold saga of the pioneering Black astronauts in the NASA space program; or an examination of the regenerative farming movement in the fierce and hopeful fight against climate change; or the mysteriously twisting story of two Swedish sisters discovering a third sister they long believed to be dead — there's something in the festival for everyone." Info: pickfordfilmcenter.org. 
First Fridays
Oct. 6, Downtown Bellingham, downtown Anacortes
Recently, I didn't leave the office until after sunset, and was reminded that every year — around the time Western Washington University students arrive back in Bellingham — "Viking blue" LED lights strung on trees throughout the downtown core welcome the new arrivals to town. 
While offering illumination on autumn nights, the lights are also a reminder that there's plenty of action to be had after dark. I'm thinking specifically of First Fridays, which draws people to downtown Bellingham with a variety of art events, food and drink specials and entertainment. The roster of happenings is typically posted on Downtown Bellingham Partnership's website a couple of days before the big event, so take note. 
In Skagit County, a monthly First Friday Artwalk takes place the same night in Anacortes, highlighting venues such as the Scott Milo Gallery, The Majestic Inn and Spa, MoonWater Arts, Squirrelwerks Studio, The Wishing Rock, and Ink & Wool. Info: downtownbellingham.com, anacortesart.com.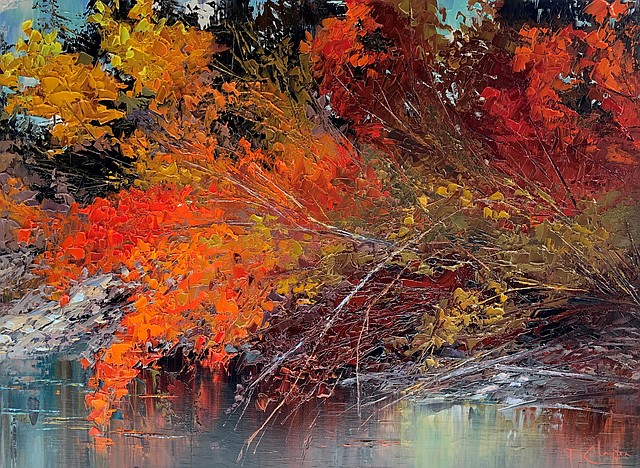 Harbor Harvest Festival
Saturday, Oct. 7, downtown Blaine
Cross your fingers for pleasant weather as this event being put on by the Blaine Chamber of Commerce makes its debut. 
Organizers said the outdoor event set against the backdrop of Drayton Harbor is meant to celebrate the "bountiful fall harbor harvest," and will feature many ways to do so. 
I'm most interested in the food aspect of the festival, as vendors will be showcasing the flavors of the harbor and beyond — Drayton Harbor Oyster Company, I'm looking at you. "Savory delights," "sweet treats" and "seasonal favorites" showcasing local produce are also promised. 
More than 50 craft vendors will also be part of the festival, as will live music and an all-ages beer garden. Shops and boutiques will also have their doors open for visitors, meaning you'll have somewhere to drop in if the weather takes a turn. Entry is free. Info: blainechamber.com. 
Skagit Valley Festival of Farms
Oct. 7–8, throughout Skagit County
Looking for a cool day trip? This 25th annual self-guided event taking place at nine farms throughout the valley might be just the ticket. 
From Bow to Burlington, Mount Vernon, Concrete, Rockport, and Sedro-Woolley, you can travel at your own pace and check out everything from a working oyster farm to a winery, tulip bulb farm, dairy farm, apple orchard, pumpkin patches, historic homesteads and beyond. Some farms have additional activities that will require a fee, but many events are gratis. 
Overall, entry is free, but I suggest becoming a Festival VIP. By donating $25, you'll receive a bag filled with Skagit goods and coupons and a pass to exclusive farm activities, discounts and other treats. Sounds like a great deal to me. Info: festivaloffamilyfarms.com. 
ALL LISTINGS
Friday, Sept. 29
Hellingham
7:30 p.m. and 9:30 p.m., The Upfront Theatre, 207 Prospect St.
This perennially popular improvised murder mystery returns to Bellingham with two shows every Friday and Saturday through October, and one show on Halloween proper. Each night's show involves audience participation, and the output of each night's mystery is always different. Tickets are $10–$16. Info: theupfront.com. 
Alfred Hitchcock's 'Blackmail'
7:30 p.m., Mount Baker Theatre, 104 N. Commercial St. 
Watch the master of suspense's 1919 silent classic film, with a live score performed on the theater's Mighty Wurlitzer by resident organist Dennis James. The plot follows a young woman who kills, claims self-defense and is then menaced by a mysterious stranger. Tickets are $10.75–$25.75. Info: mountbakertheatre.com. 
'Southern Fried Funeral' 
7:30 p.m., The Claire Theatre, 655 Front St., Lynden 
Attend this "dysfunctional family comedy," which continues through Sunday. The plot follows the Frye family, who reunite when the patriarch dies and the rest of his family is left to pick up the pieces — if they don't kill each other first. Tickets are $13–$15. Info: theclaire.org. 
To Whom It May Concern
8 p.m., New Prospect Theatre, 207 Prospect St. 
Jayne Entwistle brings the inaugural live presentation of this event onstage. The show features people reading their letters — real letters they've written or received — as well as letters from the Whatcom Museum archives. A musician accompanies the letters, proving an evening of Bellingham history and stories. Entry is $15. Info: readyourletter.com. 
Saturday, Sept. 30
Bellingham Farmers Market 
10 a.m. to 2 p.m., Depot Market Square, 1100 Railroad Ave. 
Approximately 90 vendors from Whatcom and Skagit counties are on site at this weekly market, which continues every Saturday through Dec. 16. Info: bellinghamfarmers.org. 
B-Town Fall Fest 
10 a.m. to 3 p.m., Skagit River Park, Burlington 
Enjoy the crisp autumn air at this two-day annual harvest festival, which will include a kids zone, pumpkin slingshots, zucchini-car making, a fun run, a makers market, food vendors, entertainment and more. Entry is free and open to all. Info: Burlington-chamber.com. 
Lend Us Your Ears
2 p.m., Bellingham Theatre Guild, 1600 H St. 
This play-reading series kicks off with Lauren Gunderson's "The Half-Life of Marie Curie." Directed by Shawn Fuller, the storyline follows the travails of Marie Curie, hounded by the press over an affair gone wrong, and the sanctuary offered by suffragette Hertha Ayrton. The reading will be performed by local actors and contains science talk, adult language and adult situations. Entry is pay-what-you-will. Info: bellinghamtheatreguild.com. 
Book Launch 
6 p.m., Village Books, 1200 11th St. 
Celebrate the launch of Tennison Blanc's three-part poetry collection, "Survival Strategies," which weaves a story of identity, family and place. Tennison will be joined by poet Sarah Chavez, author of "Hands That Break and Scar." Info: villagebooks.com. 
Subdued Famous Gala 
7 p.m., The Underground, 211 E. Chestnut St. 
Bellingham Burlesque Show hosts this night of games, dress-up, sexy performances, comedy and prizes. Another event takes place Saturday, Oct. 28. Tickets are $25. Info: bellinghamburlesqueshow.godaddysites.com. 
'Box of Squirrels'
7 p.m., New Prospect Theatre, 207 Prospect St. 
Vermont-based actor, writer and storyteller Dennis McSorley brings his third solo work to Bellingham. The play paints the picture of a young man and how he became a teacher. Tickets are $15. Info: newprospecttheatre.org. 
Citizen Hurricane 
7:30 p.m., Lincoln Theatre, Mount Vernon 
Comedians and musicians David Milchard and Ken Lawson — also known simply as David and Ken — will return to the Lincoln to present "Citizen Hurricane: The World's Greatest Improvised Rock & Roll Comedy Act … in the World!" Tickets are $24. Info: lincolntheatre.org. 
Contra Dance
7:30 p.m., Fairhaven Library, 1117 12th St. 
Bellingham Country Dance Society will host this bimonthly event. No partner is needed, and all dances will be taught. Tonight's caller is Amy Carroll from Seattle, and live music will be provided by the band Sunrise. Suggested donation is $12–$15. Info: bellinghamcountrydance.org. 
When Worlds Collide
9 p.m., The Blue Room, 202 E. Holly St. 
Bellingham's best drag artists will take part in this bingo and variety show — with the bingo taking place in between dance numbers. Performers include Feather Fatale, Little Bo Peeps, MX, Rikki Sensation, Axe Andros and Sage Valentine. Tickets are $12. Info: blueroombham.com. 
Sunday, Oct. 1
Fall Makers Market 
Noon to 4 p.m., Ponderosa Beer and Books, 1225 Roeder Ave. 
More than 10 local artists and creators will be on hand for this seasonal event, which will also feature treats from Antler Baking Company. One dollar of every drink sold will be donated to Mount Baker Planned Parenthood, and a raffle featuring prizes donated by the artists will also direct funds to MBPP. Info: ponderosabeerandbooks.com. 
Bellingham Symphony Orchestra 
3 p.m., Mount Baker Theatre, 104 N. Commercial St. 
"The French Connection" will be the theme kicking off the BSO's 48th season. The musical journey to France will highlight works from composers Lili Boulanger, Astor Piazzolla and Modest Mussorgsky. Tickets are $15–$52. Info: mountbakertheatre.com. 
The Salty Siblings' Harvest Hootenanny
4–6 p.m., New Prospect Theatre, 207 Prospect St. 
Celebrate the fall season with a crop of performers including burlesque by Hexy Lexi, drag by Nyxie Starlite, magic by D.R. Schreiber, Hillia the Hula Hoop Extraordinaire, Paper La Shay and music by Hot Damn Scandal, The Clam Slam Jammers and more. The event is recommended for audiences ages 18 and older. Tickets are $25–$30 ($45 for VIPs). Info: newprospecttheatre.org. 
'What Water Holds'
4 p.m., Village Books, 1200 11th St. 
As part of the Nature of Writing series, commercial fisherman Tele Aadsen will share lyrical, reflective essays from her new book. She's be joined by fellow poet Holly J. Hughes for a conversation. Advance registration is requested. Info: villagebooks.com. 
Depot Comedy Club
8 p.m., Aslan Depot, 1322 N. State St. 
Olympia-based stand-up comedian Sam Miller makes his way back to Bellingham to headline this monthly event. Ty Boice will open the show, and Rachel and Richie Aflleje will host and guest the event. Doors open at 7 p.m. Tickets are $20. Info: aslanbrewing.com. 
Monday, Oct. 2
Guffawingham
8:30 p.m., Boots Bar and Lounge, 1263 Barkley Blvd.
This weekly stand-up comedy show has returned from the ashes, and can be attended every Monday. Each show will feature a host, and people can show up early to sign up for a slot on the roster. Info: Facebook.com/guffawingham. 
Tuesday, Oct. 3
Lindy at the Leo 
6:30–8 p.m., Leopold Crystal Ballroom, 1224 Cornwall Ave. 
B'ham Hop and Pace Trumpet host a weekly "Lindy at the Leo" swing dance at Hotel Leo. Show up at 6:30 p.m. for a drop-in beginner lesson; no partner or experience is necessary. General admission is $8–$10. Info: bhamhop.com. 
Wednesday, Oct. 4 
Bellingham Music Club
10:30 a.m., Trinity Lutheran Church, 119 Texas St. 
Soprano Diane Johnson and pianist/composer Rich Asher will present an eclectic program ranging from Handel and Mozart to Faure, Clara Schumann and contemporary works including those of Asher. The duo will also perform at a "Night Beat" concert at 7:30 p.m. Friday at the same locale. The first event is free, entry to the second concert is a suggested donation of $20 (free for students). Info: bellinghammusicclub.org. 
Banned Book Week Event 
6 p.m., Anacortes Public Library, 1220 10th St. 
"Fahrenheit 451" in 2023 will be the subject of this talk by local Community Resource Officer Brent Lindquist, who will revisit this classic by Ray Bradbury. Join Lindquist and librarians to learn more during National Banned Books Week. Info: library.cityofanacortes.org. 
Thursday, Oct. 5
'The Procedure' Reading
6:30 p.m., Deming Library, 5044 Mt. Baker Hwy.
Author and alpine enthusiast Elea Plotkin will be signing copies of her new ski novel about a free-skier from Crested Butte, Colorado, who is recruited to tour and train for The World Extreme Ski Competition in La Grave, France. Plotkin will talk about the novel and the story's inspiration. Entry is free. Info: wcls.org. 
Chuckanut Radio Hour
7 p.m., Hotel Leo, 1224 Cornwall Ave.
Head to the Crystal Ballroom for this monthly event, where McKenzie Funk, author of "The Hank Show: How a House-Painting, Drug-Running DEA Informant Build the Machine That Rules Our Lives" and "Windfall," will be interviewed by Charlie Warzel, staff writer at The Atlantic. Live music, poetry and comedy will also be part of the night's activities. Please register in advance. Info: villagebooks.com. 
'James and the Giant Peach'
7 p.m., Blaine High School PAC, 975 H St.
Ferndale High School Theatre heads to Blaine to present the musical inspired by Roald Dahl's book of the same name. Additional shows take place through Saturday. Tickets are $8–$10 at the door or online beginning Sept. 28.
Info: vancoevents.com. 
Friday, Oct. 6
'Light in Gaza' Discussion
5:30 p.m., St. James Presbyterian Church, 910 14th St. 
Yousef Aljamal of Gaza (contributor) and Jennifer Bing (editor) will discuss the book "Light in Gaza: Writings Born of Fire" as part of a speaking tour organized by the American Friends Service Committee. Physician activists Dr. Alice Rothchild and Dr. Bill Slaughter will also share observations from their fieldwork in Gaza. A Q&A will follow. Info: amnestyinternational270@gmail.com. 
Saturday, Oct. 7
Learn/Create/Connect
8 a.m. to 4 p.m., Syre Student Center, Whatcom Community College
Northwest Youth Services will host this inaugural event, which will celebrate healing and connection through workshops, conversations and interactive spaces. Entry is free, but advance registration is requested. Northwest Youth Services is a Bellingham-based nonprofit serving youth ages 13–24 experiencing homelessness in Whatcom and Skagit counties Info: nwys.org. 
Model Train and Toy Show
9 a.m. to 5 p.m., NW Washington Fairgrounds, Lynden
Lynden Lions Club will host its 38th annual event today and tomorrow, which will feature more than 50,000 square feet of running model train layouts, exhibits and vendors. Entry is $5–$7. Proceeds benefit Lions Club community project. Info: lyndentrainshow.com. 
Dockside Market
10 a.m. to 2 p.m., Squalicum Harbor, Gate 5
Local fisherfolk will be selling their fresh and frozen wares at this twice-monthly market. Visit the dock early to find the best selection of seafood options. Details and participating vendors and products are posted 24 hours ahead of sale days. Info: bellinghamseafeast.org. 
Sunday, Oct. 8
Skagit Brass Quintet
2 p.m., McIntyre Hall, 2501 E. College Way, Mount Vernon
Head to the hall's Studio Space for the first concert of a chamber music series taking place most months through April. Featuring musicians from the Skagit Symphony, the ensemble is made up of some of Skagit Valley's finest brass players. Its members also perform with A Town Big Band, The Skagit Community Band, and others. Tickets are $25. Info: mcintyrehall.org. 
Before heading out to attend in-person happenings, check with individual venues to make sure the event is still taking place as scheduled.
The A-List appears weekly. To submit an event for consideration, email calendar@cascadiadaily.com.