Cross Country
WWU men capture second straight Bill Roe Classic title
Vikings' women finish second; Kevin McDermott notches best finish
September 23, 2023 at 8:54 p.m.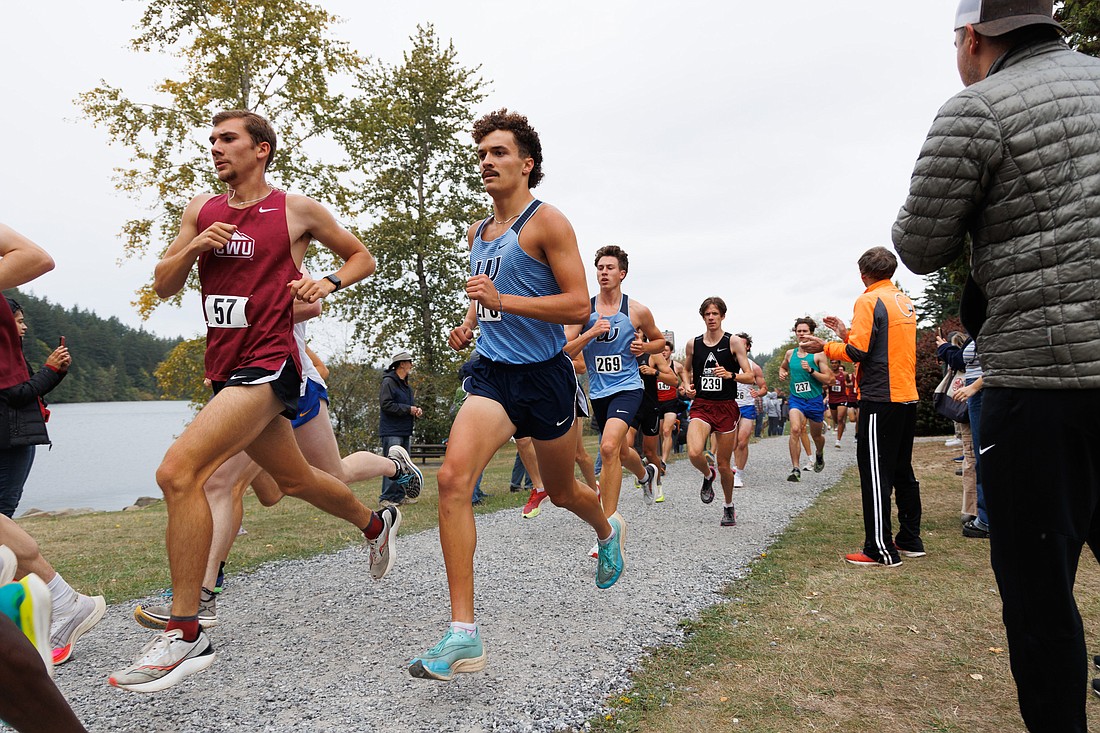 ---
---
Western Washington University's cross country teams turned in solid finishes at their only home meet of the season, the annual Bill Roe Classic, on Saturday, Sept. 23 at Lake Padden Park.
The Vikings' men's team took first overall (47 points) while Western's women's group captured second (72) behind the University of Victoria (54). Junior Kevin McDermott, on the men's side, notched the best finish by a Western runner for the day, finishing fourth overall out of 133 runners in the 8K run with his time of 24:58.9.
Since the event was renamed in memory of former Western assistant coach Bill Roe in 2021, Western's men's team hasn't finished below second as a team. Saturday's top placement marked back-to-back titles for the program after the Vikings swept both first-place finishes last season.
Roe, a former assistant coach and central figure in Western's cross-country program for 35 years, died unexpectedly in 2020. The meet was renamed in his honor.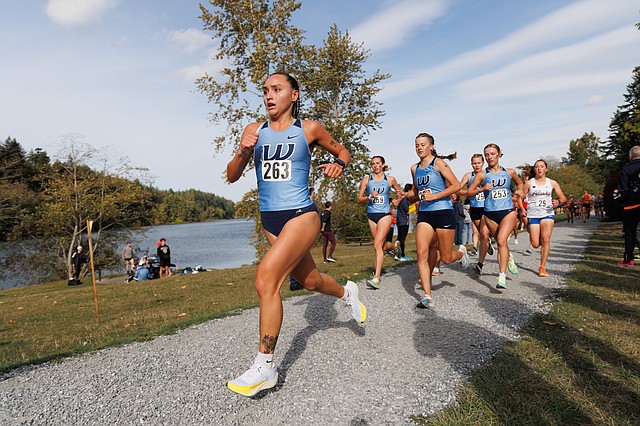 Western went on to send eight men's runners to the NCAA Division II National Championships after the strong early season showing a season ago. T.J. Garlatz, Western's assistant coach and cross-country lead, said that experience is invaluable, but they need to keep working.
"They have that national meet experience," Garlatz said of the men's group. "It's important that they keep the passion and the fire that got us to the meet last year."
McDermott finished third last season, and his time at this year's meet was about 21 seconds slower than in 2022. It was, however, his first race of the season after sitting out the first few weeks.
"That first race in five months is always tough," McDermott said. "It's so good to be back. I miss this stuff so much. Every day through the summer we're just focused on the national meet, so that's the goal. We want to go there as a team and be top 10 in the nation. That's something that we can absolutely do."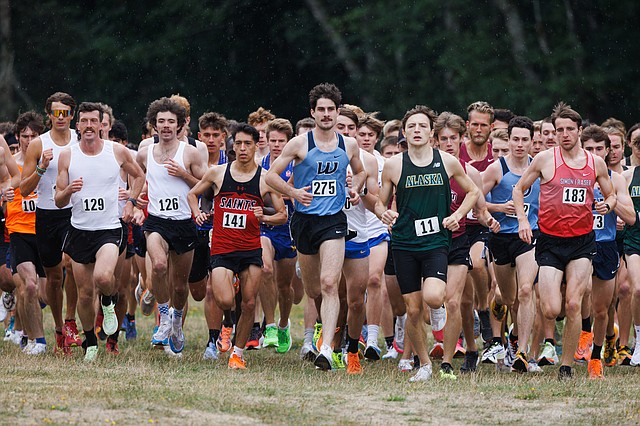 Western's men's team is currently ranked No. 9 nationally among NCAA Division II programs, with the women coming in at No. 27. 
Other top finishers for the men included senior Andrew Oslin (seventh, 25:03.5), junior Sam Lingwall (12th, 25:29.7) and junior Jalen Javurek (13th, 25:31.4). Javurek jumped up 10 spots from his 23rd place finish last season.
The Vikings' women's squad was led by sophomore Ashley Reeck, who clocked a personal best 6K run time of 22:02.7, finishing eighth out of 102 competitors. Reeck moved up three spots from her finish at the home meet in 2022.
"I expected to be up towards the front. Um, my whole team, we're all constantly improving and constantly changing order," Reeck said. "I would not be surprised at all if the next meet, I have like three of them ahead of me and I'm chasing them down because we're all just like getting better."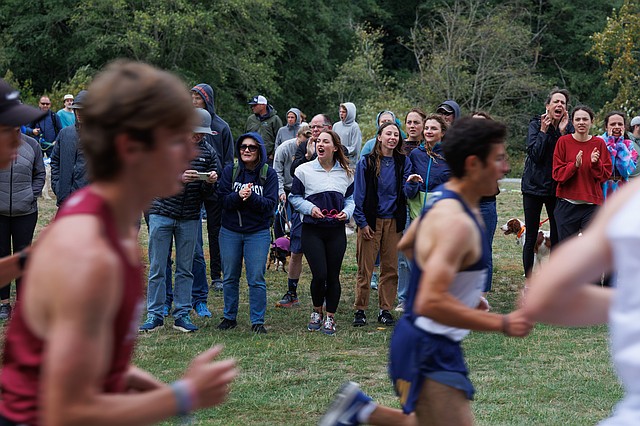 As the first to finish the race, Reeck was ready to take her teammates into her arms as they crossed the finish line — some sick, some just downright exhausted.
"I think a big part of being on this team is the team culture and how we all love and support each other," Reeck said.
Western's leading runner last year, Mia Crocker, finished 14th with a time of 22:24.7. Junior Ila Davis finished 15th with a time of 22:27.1.
The Vikings' strong team culture was on display on the men's side as well. Former Western athletes Mac Franks, James Jasperson and Calahan Warren all ran in the race under an unattached team called Premature Acceleration.
Franks, a standout former cross country and track and field runner for Western from 2018–22, finished sixth with his time of 25:02.5.
"I love all those guys. I've lived with most of them, you know, trained with them for years," McDermott said. "I think it really speaks to kind of the family aspect of our team. Like, even though these guys have been gone for four years, they still come back."
Western's assistant coach, Haley Stensland, also competed with her club team, the Bellingham Distance Project. Stensland finished 13th overall in the women's race (22:16.3).
The Vikings' next meet will be at the Lewis Crossover in Romeoville, Illinois at 9:45 a.m. Central on Saturday, Oct. 7.