Football
Lynden Christian falls to Royal in turnover-riddled contest
Both teams combine for 10 turnovers; Lyncs fall to Knights 28-7
September 23, 2023 at 6:48 p.m.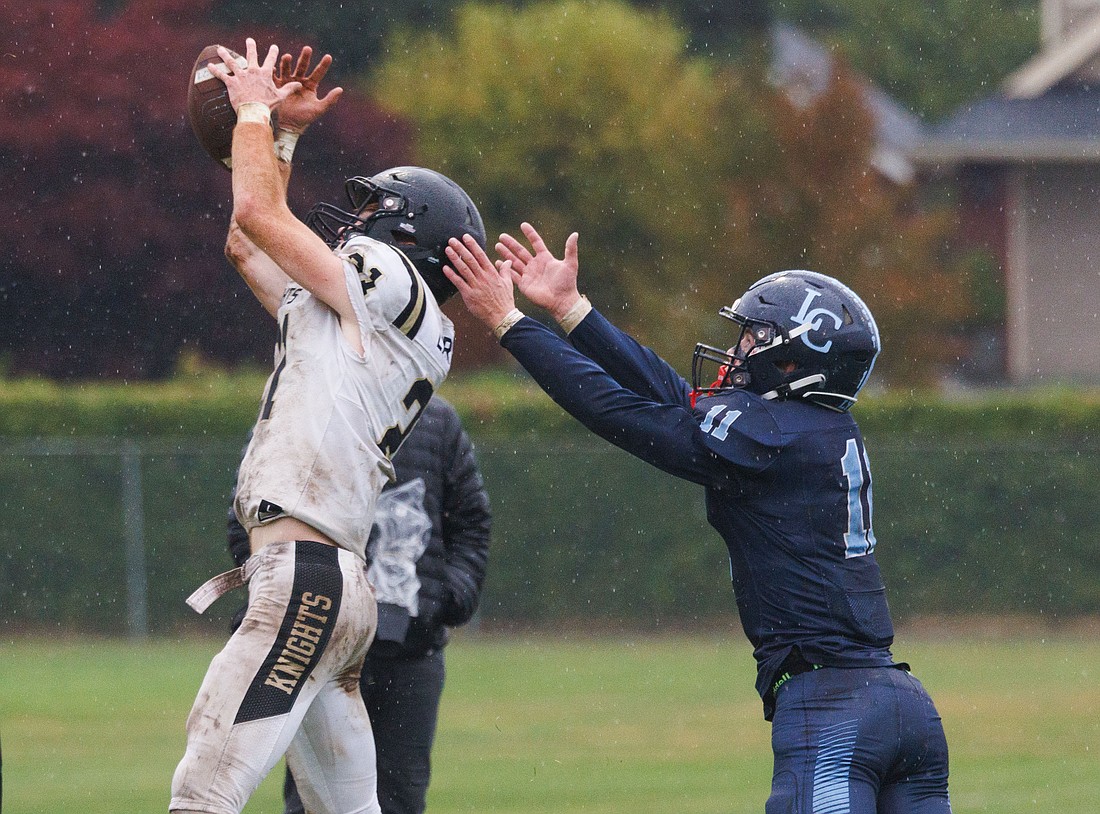 ---
---
LYNDEN — Jayden Huleatt's three defensive interceptions in his first career start weren't enough to offset Lynden Christian's six turnovers on offense, and Royal defeated the Lyncs 28-7 on Saturday, Sept. 23 at Lynden Christian High School.
Both teams combined for 21 penalties and 10 turnovers (not counting turnovers on downs) on LC's rain-soaked grass field, putting a damper on the highly anticipated rematch between two of the top Class 1A programs in the state. 
Last season, LC (2-2) handed Royal (4-0) its first loss on its home field in 11 years, 21-14. Now, after going on to win their 10th state title since 2000 a season ago, the Knights earned their revenge.
"We were really looking forward to this one, and I think they were, too," LC coach Greg Terpstra said. "We, on tape, felt we stacked up, physiologically, really well with them … [Royal head coach] Wiley [Allred] did a great job. He didn't make mistakes and we did."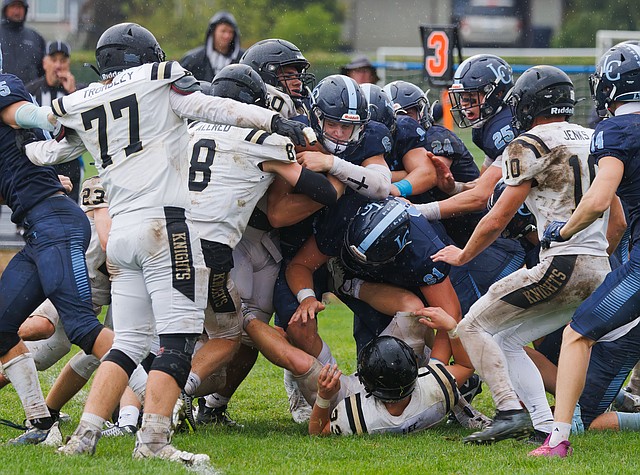 Royal had its own offensive struggles. The Knights' junior quarterback Lance Allred threw four interceptions — three of which were picked off by Hulleatt — while completing 10-of-25 passes for 160 yards and a touchdown. Allred was also Royal's leading rusher, compiling 75 yards and two touchdowns on 22 carries.
LC's only serviceable offensive drive came late in the second quarter, as the Lyncs trailed 7-0. An 11-play, 74-yard drive was capped off by a 3-yard touchdown run from senior quarterback Jeremiah Wright to tie the game at 7-7 heading into halftime.
The Lyncs tallied just 56 yards of offense in the second half, becoming an even smaller net total after their three penalties in the latter two quarters. Five of LC's six turnovers — three fumbles lost, three interceptions — also came in the second half.
"We've just got to clean things up offensively — just details," Terpstra said. "Especially in the rain and just in the crappy stuff, we've got to figure out what we do well and get rid of the stuff that we shouldn't spend time on."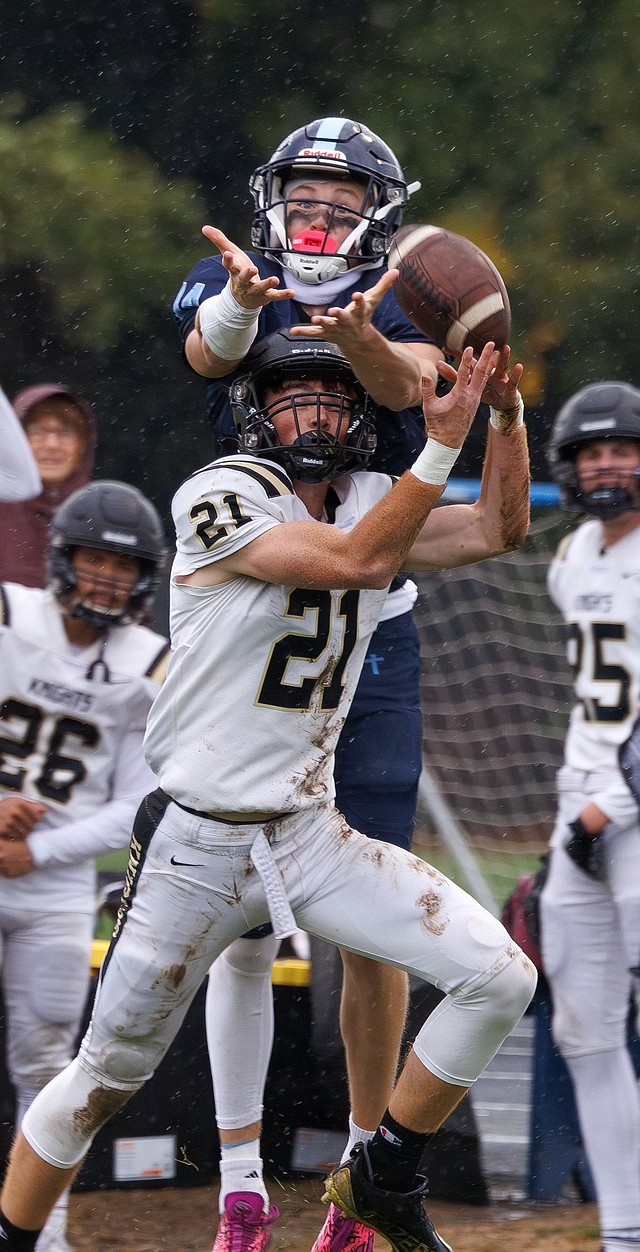 Royal took advantage despite its own mistakes, tacking on three touchdowns in the game's final 24 minutes. Allred gave the Knights the go-ahead touchdown less than three minutes into the third quarter on a 33-yard touchdown run before adding another rushing score early in the fourth.
Terpstra said he was proud of his team's defensive effort despite the loss. 
"I thought the game plan was great," he added. "They rose to the occasion so many times when, offensively, we put them in a tough, tough spot."
LC junior running back Hollis Owen led the Lyncs with 41 yards rushing on 11 carries. Wright completed 4-of-23 passes for 39 yards and two interceptions. Senior wide receiver Dawson Bouma was his main target, catching three passes for 35 yards. 
Royal senior running back Jared Lee had 13 carries for 58 yards and a touchdown. Junior wide receiver Jackson Larsen finished with five catches for 70 yards.
LC will remain home for its next game as reigning Class 2B state champion Napavine (4-0) comes to town for a 2 p.m. game on Saturday, Sept. 30.