Flooding
FEMA flood relief grants for property owners delayed indefinitely
Millions of dollars in federal grants were earmarked for Whatcom County 2021 flood recovery
September 22, 2023 at 2:56 p.m.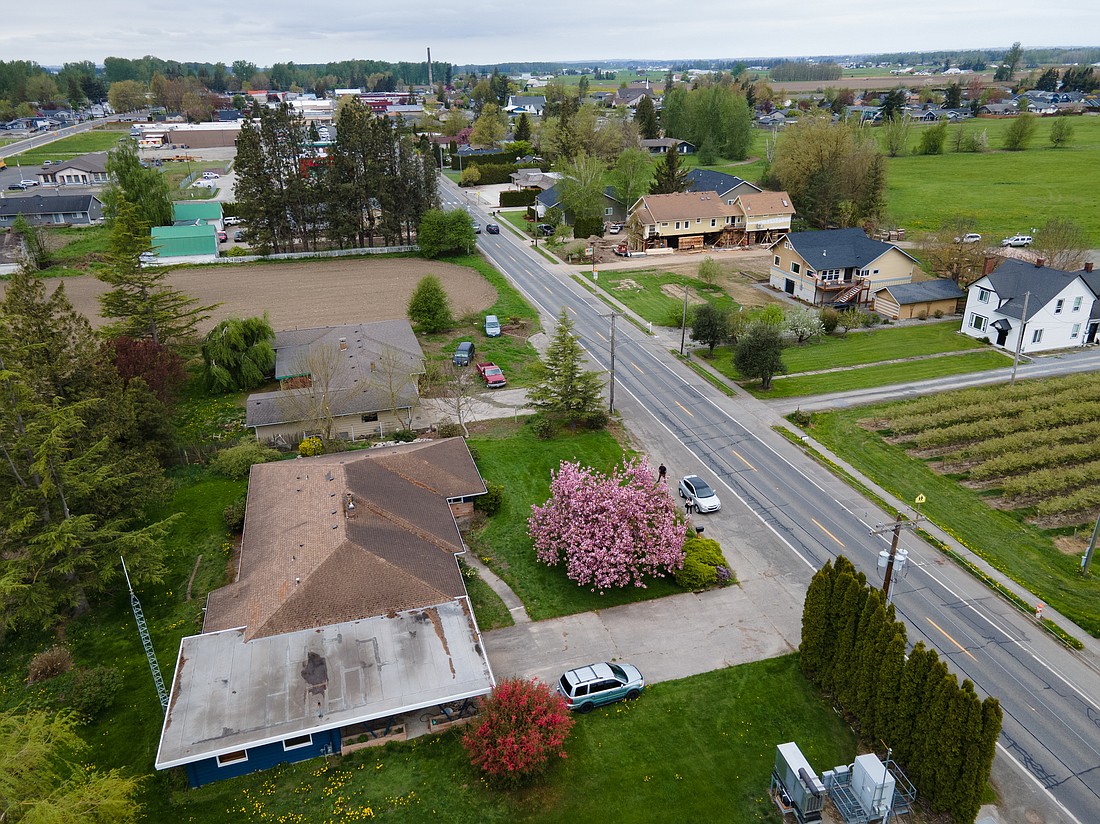 ---
---
Millions of dollars in federal grants earmarked for Whatcom County 2021 flood recovery have been delayed indefinitely, the Federal Emergency Management Agency told county leadership this month. 
The county has been working with FEMA to secure at least $12 million in federal grants, which would allow the county to acquire destroyed homes and buildings and raise others with stilts. About 15 homes are on the buyout list, and another 14 on the list for elevation. 
Two floods in November 2021 devastated the rural Whatcom County region, damaging more than 1,000 homes and businesses, destroying roads, displacing thousands of families and claiming the life of 50-year-old Jose Garcia.
"We continue to struggle with FEMA, which has repeatedly failed to meet its commitment and has now indefinitely halted grant awards without having completed even a single property buyout," County Executive Satpal Sidhu wrote in a letter to Sen. Maria Cantwell. 
"The people who own the properties included in this grant application have had their lives in limbo for more than 21 months with the expectation of assistance in the form of a buyout earlier this year," Sidhu continued. "The emotional and financial strain is becoming unbearable."
Across Whatcom County, families have been waiting for the FEMA funds to help buyout or lift their homes while living in RVs and hotels. Some residents have had to move out of the county, where housing is limited and property values continue to rise. 
"This indefinite hold is another significant unknown to contend with when we thought we were at the finish line," county public works staff wrote in an email to homeowners on the buyout list. "It is important to note that the grant awards are still happening but they are currently on hold." 
FEMA delayed the grant awards after implementing "Immediate Needs Funding" status (INF), which prioritizes "lifesaving, life-sustaining, and critical ongoing disaster operations," county staff told property owners on the buyout and lifting list. 
That means existing FEMA funds will be directed to "immediate needs," and hazard mitigation programs — the source of Whatcom's grant awards — are on hold until further notice. 
A looming federal government shutdown may delay the funding even more. FEMA, funded by Congress, will be impacted by the shutdown that may take hold Oct. 1, unless Congress passes a short-term continuing resolution to fund the agency and supplement the Disaster Relief Fund. 
The potential shutdown could also impact other areas under FEMA's purview, including the National Flood Insurance Program, which provides flood insurance for hundreds of homeowners across Whatcom County. 
If the government does shut down, FEMA will be unable to issue new flood insurance policies or renew existing policies, potentially leaving homeowners without flood insurance as the rainy season approaches in Western Washington.