Community
Mark Scholten's death leaves void in local sports radio scene
Cascade Radio Group is 'in the process' of hiring a new host
September 21, 2023 at 5:00 a.m.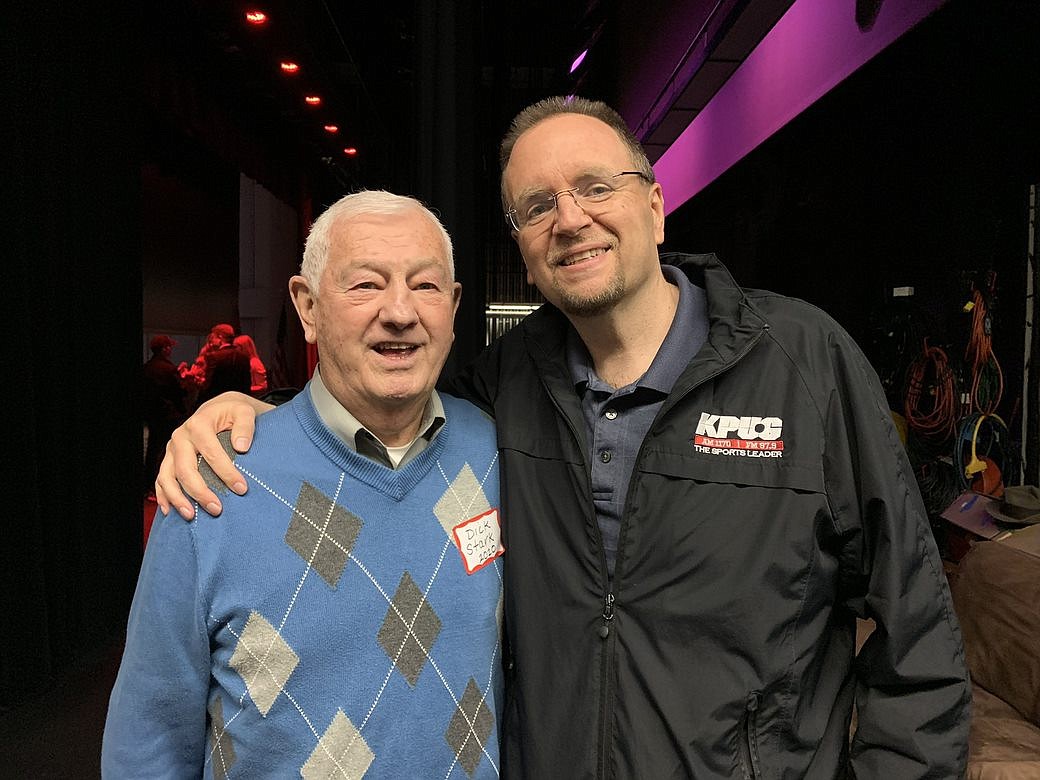 ---
---
Before Mark Scholten grew into the role of "the voice of Whatcom County sports" at KPUG 1170 AM, other local radio personalities — ones Scholten looked up to — made their own claims to such a prestigious local title.
Haines Fay and Dick Stark were once the notable radio voices, describing game-winning layups, broken tackles, long touchdown runs and other exciting moments to eager fans who couldn't be at the games. 
The once talent-rich pool for sports radio has a void after Fay, Stark and Scholten all died between 2014 and 2023. After a 31-year radio career at KPUG, Scholten, 54, died on Aug. 14 — just over a year after Stark. The station told Cascadia Daily News it is seeking Scholten's replacement.
[ Related: Legendary sportscaster Scholten remembered for passion, professionalism ]
"Here in Whatcom County, our sports memories are etched in the voices of Haines Fay, Dick Stark, Doug Lange, and Mark Scholten," Rick Todd, who occasionally worked games with Scholten and knew him for 30 years, said at Scholten's Sept. 17 celebration of life at Bellingham High School. "There's a hole in our heart when we lose one of them."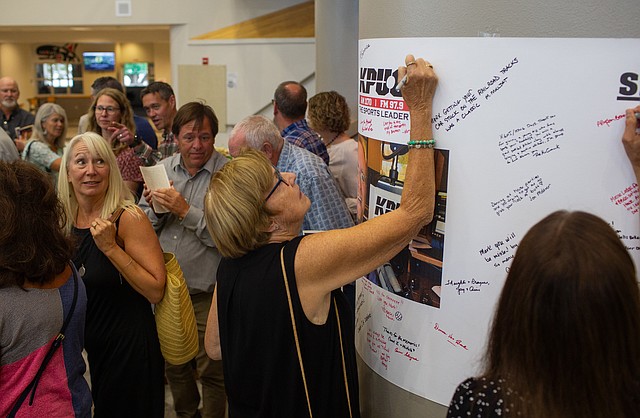 Fay, who died on Dec. 17, 2014, at the age of 87, spent 48 years with KGMI on the radio and KVOS on television, calling football, basketball, baseball and everything in between. He retired in 1992, the same year Scholten was hired at KGMI.
Stark began at KPUG in 1962, spending 54 years with the station before retiring in 2018. He, like Fay, was a consistent voice in Whatcom County's high school sports scene, and also regularly called Western Washington University sporting events. Stark died on July 19, 2022, at the age of 88.
Stark, Fay and Scholten were all Bellingham High School graduates — local-born figures who shared a passion for the county's richly competitive sports teams. Doug Lange, who hosted "The Zone" talk show with Scholten until 2017 before starting The Doug Lange Network, is also among the county's beloved former sports radio hosts.
Scholten 'probably surpassed them'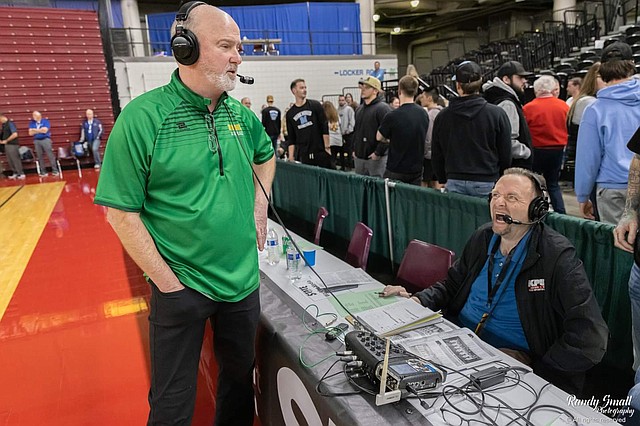 During his 31 years at KPUG, Scholten did everything. Five days a week, he hosted "The Zone" talk show before covering games in the evening and interviewing coaches for up-to-date information whenever he had time in between.
Dan Kaemingk, who coached the Lynden Christian football team and joined Scholten in the radio booth when he wasn't actively in-season, said Scholten's grasp on everything Whatcom County sports may put him in a realm of his own — separate from Stark and Fay, who mostly covered games.
"Mark kind of ran the gamut as the whole thing," Kaemingk said. "He was in the morning talking sports. He had an hour-long show in the afternoon. And then, of course, he's all over the county calling games. So, I would think he probably surpassed them."
Fay also hosted a talk show called "Impact," which aired from 1970–92, but it was focused on news — not sports. Scholten, with Lange for many years, dominated the sports scene.
"As far as, you know the amount of different things that Mark did, I would say he's fairly unique as far as a Whatcom County sports broadcaster in the variety of things that he was involved in," Kaemingk added. 
Heidi Persson, the vice president and general manager at Cascade Radio Group (operator of the KGMI and KPUG radio stations), said the company is hoping to honor Scholten's legacy moving forward by building on what he established.
Filling the void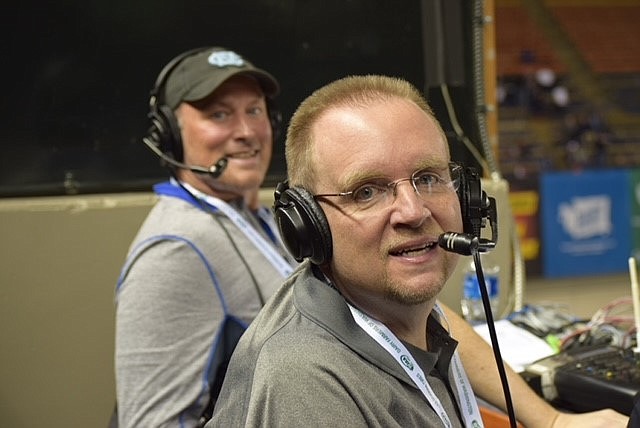 "The Zone" will live on under the same title, Persson said, with a blessing from Scholten's family. Cascade Radio Group is "in the process" of hiring a new host that will fill Scholten's role in a similar way, she said.
"It is definitely our intention to continue the local sports legacy that Mark established and carried on so well," Persson said. "I think it's definitely a commitment that we have to providing that information and that outlet for local high schools."
Persson said they are not yet ready to release further details about the prospective hire, but that the announcement will be coming soon.
Currently, the KPUG broadcast team consists of Kaemingk, Randy Farmer and Jim Bring. During football season, Kaemingk and Bring have been working together, while Farmer has broadcast solo.
Kaemingk said he is just trying to help any way he can amid a smaller staff until someone else is brought in.
"[The community] wants [KPUG] to continue to do what they were doing," he added. "Now, that being said, when they turn on the radio, they want to hear Mark's golden voice, and we've been very aware of that when we go on [the air]."
In the meantime, Kaemingk said he has found it difficult to tune into the station in the morning — something he used to do every day to hear Scholten's reports.
"I think I've just kind of got to get over him not doing it anymore," Kaemingk added. "There's kind of a part for all of us where we're like, I don't know, it just made you feel comfortable and, you know, [he's] not there anymore."