WTD?
What's the Deal With: Taxidermied raccoons at The Cabin Tavern?
'Trash pandas' were purchased from Habitat for Humanity
September 18, 2023 at 5:00 a.m.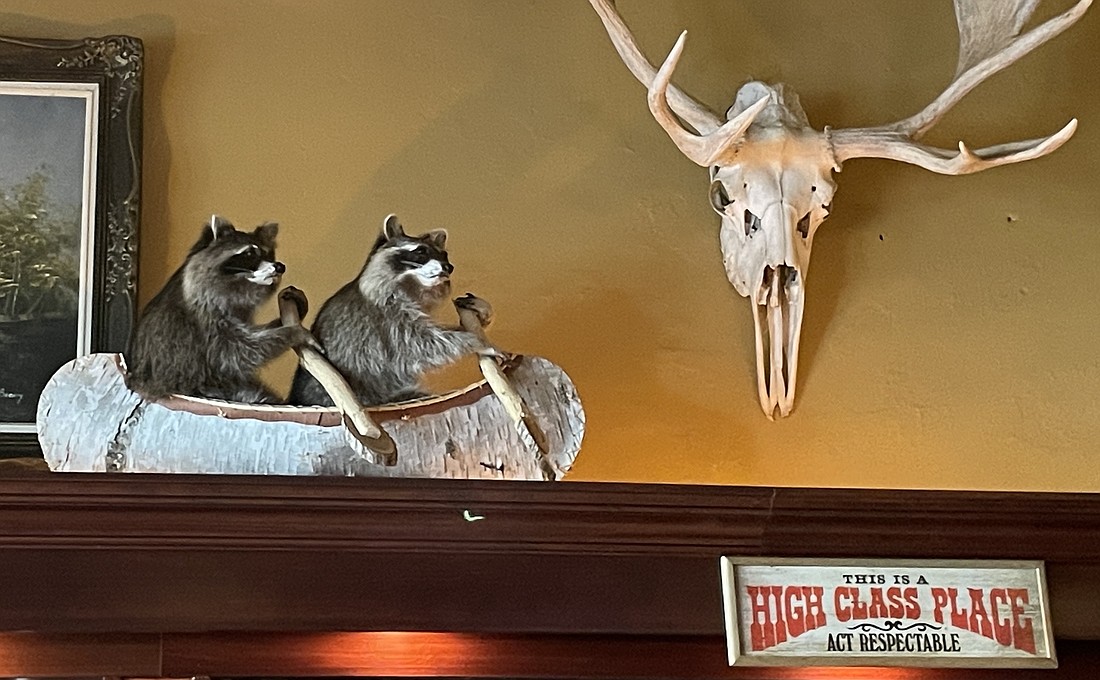 ---
---
Situated next to a moose skull and above a porcelain two-headed dog, visitors of The Cabin Tavern in downtown Bellingham will find two taxidermied raccoons paddling in a birchwood canoe.
The Cabin's owner, Christian Danielson, said he found out about the duo when friends sent him pictures of them at Habitat for Humanity, where they were priced at $900 and had been languishing on the shelves. But he didn't fall in love until he saw them in person.
After he posted a picture of the raccoons on The Cabin's Facebook page, noting how well they would fit in at the bar, patrons offered to start a GoFundMe campaign. But before that could happen, an old friend of Danielson's reached out to say he'd purchased the raccoons for $850. The only thanks he wanted was for people who were willing to donate initially to instead direct their dollars to Habitat for Humanity.
The raccoons were named Lewis and Clark by the Habitat staff, and Danielson said they're sticking with those monikers. People visiting the venue have been intrigued, he said, and are apt to take pictures of the mini-celebrities.
"We love our little trash pandas," Danielson said. "It's like our little bar-side attraction."
WTD is published online Mondays and in print Fridays. Have a suggestion for a "What's the Deal With?" inquiry? Email us at newstips@cascadiadaily.com.