Football
'It kind of gives you chills': Ferndale debuts new stadium
Former stadium stood for 80 years before being torn down
September 16, 2023 at 12:20 a.m.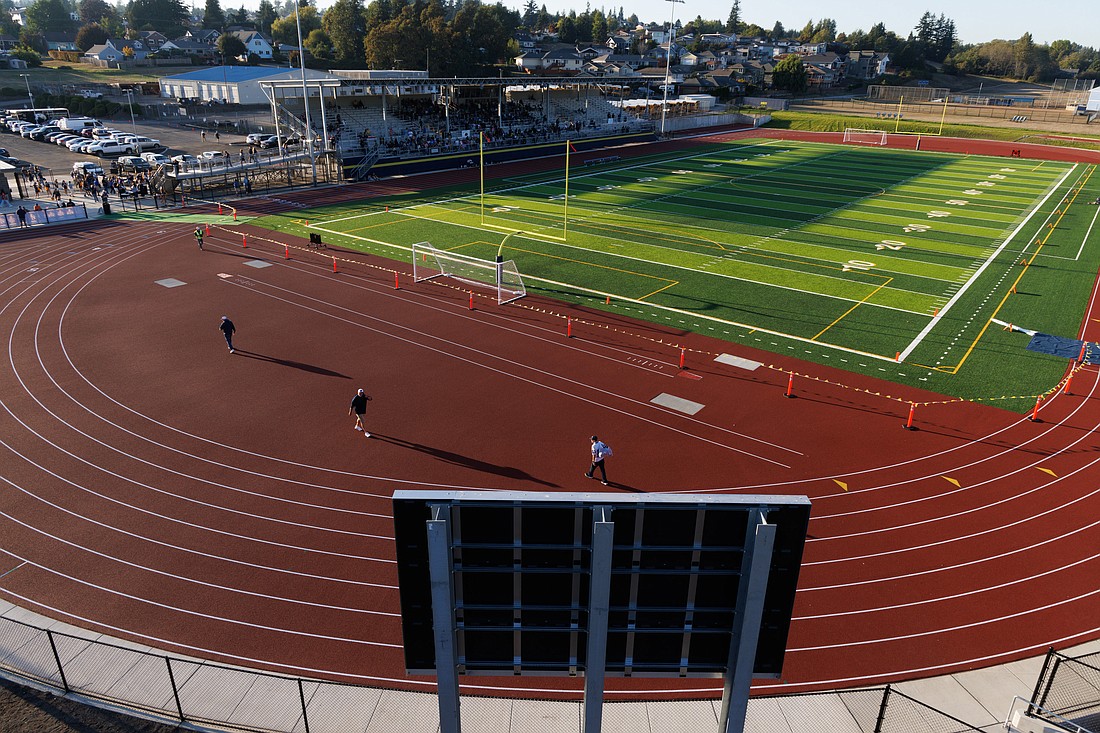 ---
---
FERNDALE — As the sun set behind the brand-new covered bleachers at Ferndale High School's stadium on Friday, Sept. 15, the eager crowd of Golden Eagles football fans knew kickoff loomed closer.
Two years of traveling to "home games" at Blaine High School had finally come to an end. The last time Ferndale had played a football game on its own campus was March 20, 2021 — mere months before the old stadium, constructed in the early 1950s, would be torn down for good.
"I tell you what, it kind of gives you chills a little bit," Ferndale athletics director Eric Tripp said before the game. "These guys have gotten on a bus every single game for two years. They haven't had a home game. To bring our community back together, you're going to see this thing as a packed house … it should be pretty electric tonight."
Electric would be an understatement. Ahead of the game, on the stadium's new video board (which would rival that of most small colleges), former Ferndale football coach Rick Brudwick was honored. Brudwick, who coached the team for 30 years and coined the school's "It's a Matter of Pride" motto, died on June 17.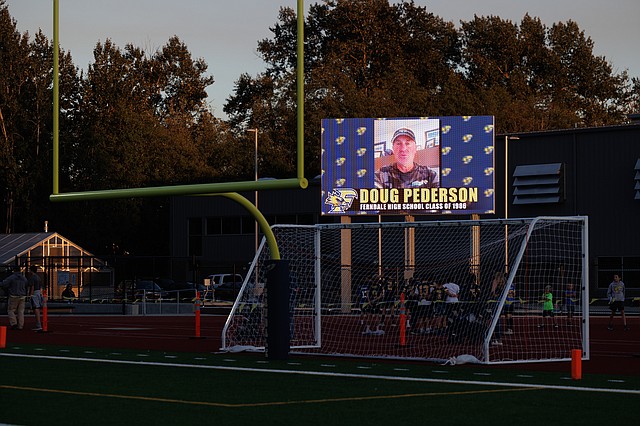 Current Jacksonville Jaguars head coach Doug Pederson — a 1986 Ferndale graduate who played quarterback for the Golden Eagles — made a video board appearance as well, ending his inspirational message with a "Go, Ferndale!"
But, best of all, Ferndale emerged with a 22-16 win over visiting Class 4A Glacier Peak in the stadium's debut.
Ferndale senior quarterback Bishop Ootsey said running onto the field for the first time was unlike any other reception he's ever had from Golden Eagles' fans.
"I don't think I've ever experienced anything close to that," Ootsey said. "Coming out in front of our own community, feeling the support from all of them is surreal. That's an atmosphere I don't think many kids, up here especially, are ever going to get to experience. So, to know that we were able to kind of break it in and be the first people to do it is crazy."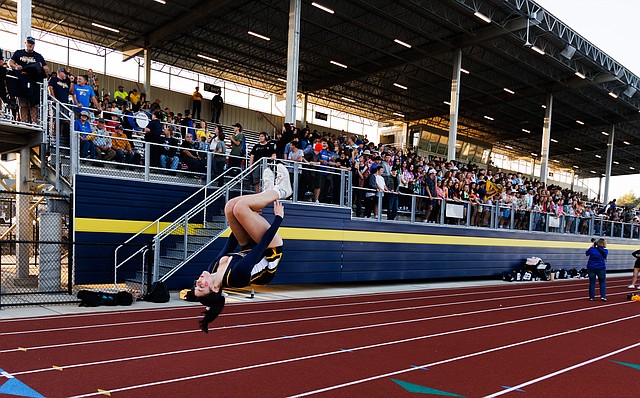 Jamie Plenkovich, Ferndale's coach, has helmed the team for 20 seasons. He was there when Jake Locker led the Golden Eagles to a state championship in 2005, and for every snap in between at the former stadium Ferndale's football team called home.
Plenkovich knew this year's team had a special opportunity to start things off the right way.
"We told our kids last night that we only get one chance to open it, right?" Plenkovich said. "So let's come out and put it all out there … It's special. For our kids to get to play at home, it's different, it's different than going out to Blaine. Our seniors, they haven't played in a home stadium yet."
The Sept. 15 win will go down as the first victory in a new era of Ferndale football — one that could be remembered as long as 80 years — if history repeats itself.