Faces in the Crowd
Honorio Marquez: Fish filleter, line leader at Home Port Seafoods
CDN's weekly community profile
September 15, 2023 at 5:00 a.m.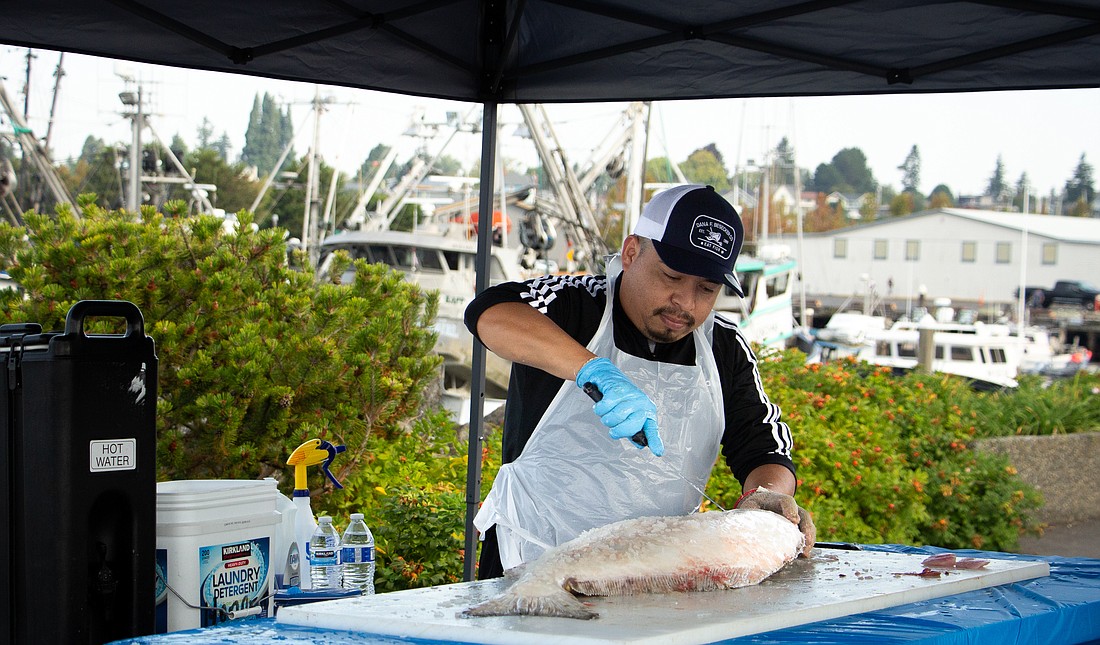 ---
---
Honorio Marquez (he/him) 
Age: 40
City: Bellingham 
Lived here for: 23 years 
Originally from: Petatlán, Mexico 
Notable: Professional fish filleter for Bellingham Dockside Market, line leader at Home Port Seafoods, husband, father. 
How long have you worked for Home Port Seafoods? 
I started when I was 17 years old. I came to the United States in 2001. I got friends who worked there before; they convinced me to go over there and try it. I like to work there and I (will) continue to work there.
I work Monday through Friday; when the season is busy, it's seven days a week. I don't fillet all the time at work, maybe twice a week over there. Most of the time I'm driving or a line leader. I make sure people pack the fish right and make sure the line's right. I supervise it.
How did you start filleting fish for the Bellingham Dockside Market? 
They reached out to me initially. Called (Home Port) and explained how this thing works. Approached me, 'Do you want to go over there and cut fish?' Yeah, I'll try it. Why not? That's how it started here. I'll be here Saturdays through October. I'm here when there is fresh fish. I will start again in spring. 
What do you need to cut fish well? 
Knives, and a lot of experience. I sharpen my own knives every day. I use different knives — some for salmon and some for halibut.
How many fish do you estimate you fillet on a busy Dockside day? 
I'd say maybe 23 halibuts on a busy day, black cod I'd say like 500 pounds. Black cod is so easy to cut. It is only two cuts. The skin is so soft. I once filleted a 37-pound halibut. Has to be (at least) 32 inches. If it's less they put it back in the water. 
What do you enjoy about filleting at Dockside? 
The community, the people. Many people never see how to cut the fish. They don't want to deal with this. I like helping people, too. 
At every market, I see the same customers. I have some special customers, too. How I cut the fish — some people like skinless, take the bones off. Two or three people like it very specific. People are really nice here, generous — really good tips.
You fillet so quickly. Is it second nature? 
Yes. I'm quicker when it gets busy. When I have a line here, I have to be faster. People need to leave with their fish.
What do you like about living in Bellingham? 
Since I moved from Mexico, I feel it's the right place to live. 
"Faces in the Crowd" is published online and in print Fridays. Have a suggestion for a "Faces in the Crowd" subject? Email us at newstips@cascadiadaily.com.