Music
Loretta Lynn's 'singing sister' in Whatcom County has her own backstory
'Peachy' Little's talent was almost forgotten. Her newly discovered music is out in an album.
September 14, 2023 at 5:00 a.m.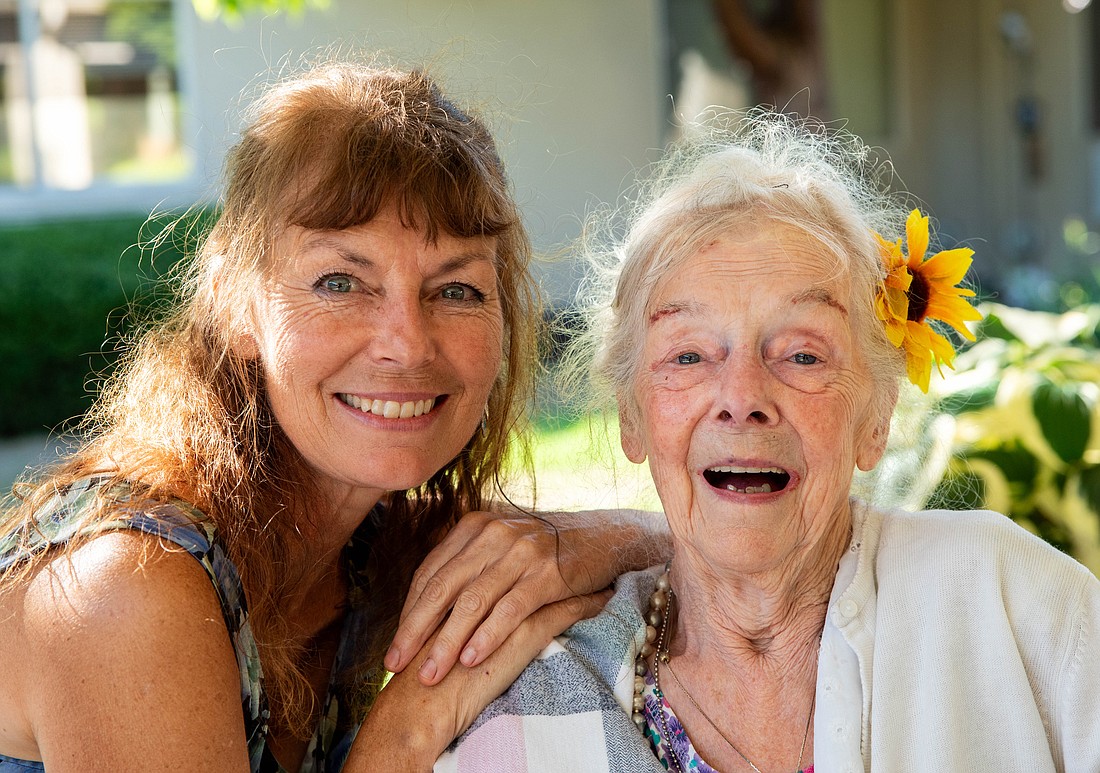 ---
---
Darlene "Peachy" Little is 87 years old and can no longer walk, but on a recent sunny afternoon outside the Mount Baker Care Center, she lit up when talking about the music she's made in her long life. When she smiled, it was easy to see a glimmer of the young woman she once was. 
The unmistakable grin and trademark flower in her hair can be seen in a blurry photo of Little taken in 1959 with then-up-and-coming country music star Loretta Lynn and the women's shared booking agent, Alvin "Duke" Saulsbury.  
At the care center, where Little resides, she and her daughter, Laurie Lee Lewis, explained the picture was shot at Bill's Tavern in Blaine. 
It was during a time when Little and Lynn were both playing music with their own bands, and singing their own songs, at bars and venues throughout Whatcom County.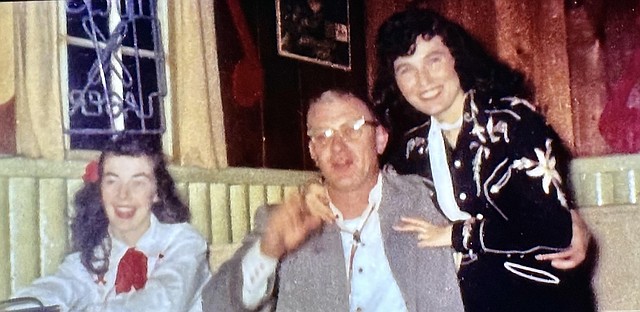 The two women became friends — and "singing sisters," as Little coined it — and Little would often fill in for Lynn when she couldn't make it to a show. They never performed together. When Lynn's career was on the rise, she still reached out to Little, even during times of crisis — like when Lynn's mother was on her deathbed, or when Lynn was sick during the pregnancy of her twins and didn't think she could make it onstage for a show at the Northwest Washington Fair in Lynden. 
When the aforementioned picture aired as part of the Ken Burns PBS documentary, "Country Music," people wondered who the "other woman" was with the legend of country music. 
The mystery lady never left her Whatcom County roots.
"Both women performed," Lewis said. "While Loretta went to Nashville, mom stayed home." 
But just because Little didn't ever hit it big didn't mean she gave up playing music. She recorded more than 20 original songs at home with just her guitar, her voice and a tape player in between raising three children — Jim, John and Laurie, the youngest — and helping run the family's homestead in Van Zandt. She also played in a band with her husband, Jack.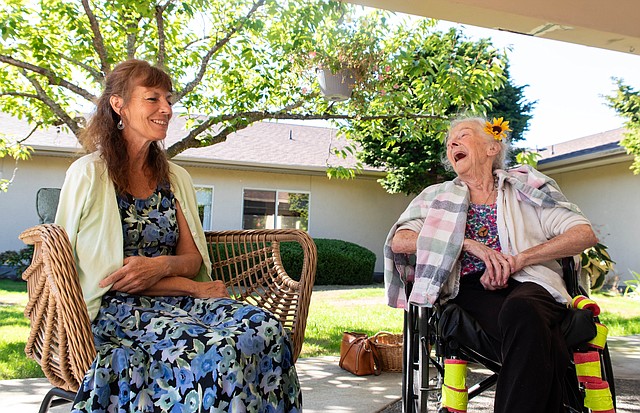 Those songs were nearly forgotten until recently, when, following her mother's first stroke, Lewis was going through an old cedar chest and came upon the recording. With Little's permission, and with the help of producer Mike New, they digitized the "treasure trove" of 21 songs into her mother's first album — aptly titled "The Other Woman." 
Little was initially hesitant to share the demo recording, but Lewis convinced her the songs needed to be heard the way they were created and were an important part of Whatcom County history. Some are funny ("Betsy the Cow"), others are touching ("When My Hair Has Turned to Silver"), and many are somewhere in between. All were true to Little's life.
"It's quite the thing to make songs that are natural instead of making them up from something," Little said. "It's just a gift. I want other people to know, before all of the other music is in you, just a guitar and your songs is how they start — without all the backup music. Hopefully that helps somebody to try it themselves." 
Little doesn't regret her choice not to follow her late friend Lynn from Whatcom County to Nashville. She said she's had a good, full life and has done what she wanted to — something not everyone can say.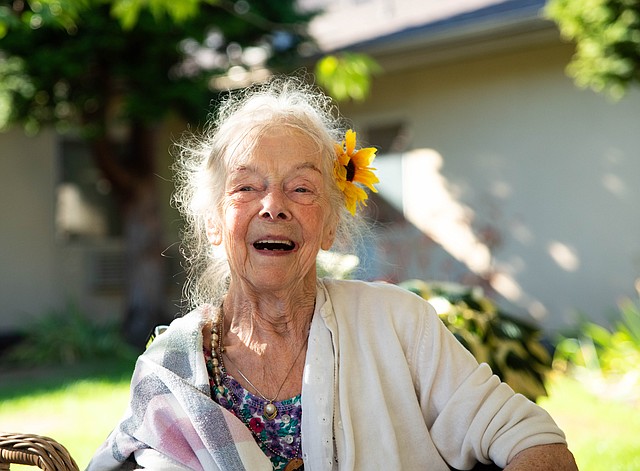 Producing a digital copy of her mom's music has been a labor of love, Lewis said. 
Like her mother, 61-year-old Lewis is a singer and songwriter. 
She's also a farmer who grows flowers and produce for local food banks, a mother of one, a grandmother and a caregiver. She helped her parents when her father was dying of Alzheimer's and lived with Little until after her second stroke. 
By making the album, Lewis said she gave her mother the attention she deserves while she's still around. She's also hoping album sales help offset the cost of her mother's care and allow the family to hold on to their homestead.
"People do this kind of thing in memorials, right, they don't get this chance," Lewis said. "When mom had her second stroke and can't walk now, I woke up one morning and said 'We need to do this, and she needs to be present and get to tell the stories of Loretta and her choices.' And sign autographs of her songs, nobody else's."
Although Little's strokes have affected her singing voice, she said she remembers most of the words from the songs that are on "The Other Woman" — none of which she ever wrote down for posterity.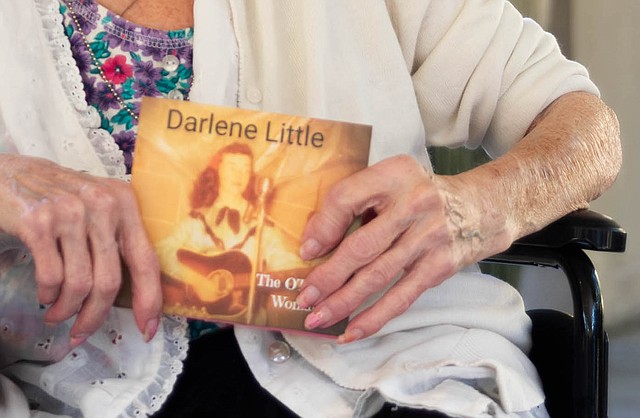 One song, "When My Hair Has Turned to Silver," was written when Little was still a young woman with brunette hair. She saw a future where she had grown old, but was at peace with it. 
"When my hair has turned to silver, and my glass is hard to find, I'll think back on those yesterdays, another place in time," mother and daughter sang softly, heads bent together. "And when I'm tired of climbing mountains, and my body's bent with age, I'll have so many things to remember before I turn the page."
To purchase a copy of "The Other Woman," go to hearttoheartfarm.company.site. To reach Darlene "Peachy" Little through Laurie Lee Lewis, email hearttoheartfarm@gmail.com.