The A-List
Amy's picks: Glass art, Buddy Fest, Dudestock and more
A curated list of happenings in Whatcom and Skagit counties
September 14, 2023 at 5:00 a.m.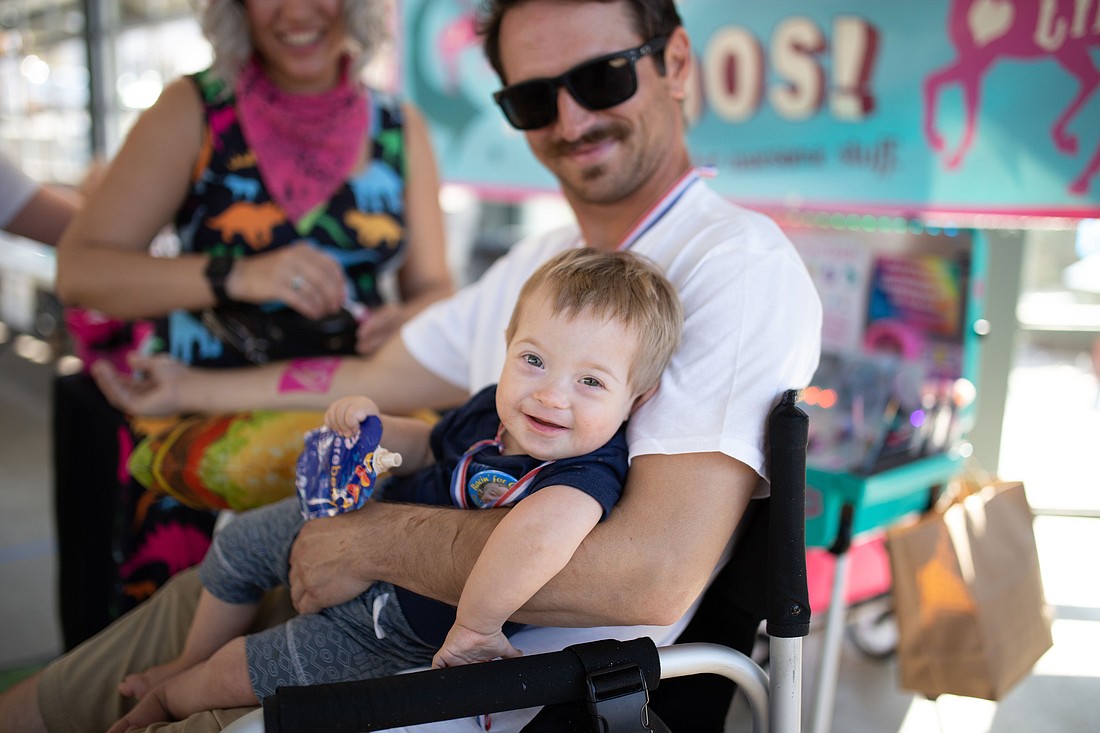 ---
---
AMY'S PICKS 
Muriel Anderson Multimedia Show
7 p.m. Thursday, Sept. 21, New Prospect Theatre, 207 Prospect St.
I had never heard Muriel Anderson's name before receiving a press release about this show, but after reading more about her talents, I was intrigued. 
Anderson is a triple threat. She's a guitarist, harp guitarist and composer, as well as the first woman to have won the National Fingerstyle Guitar Championship. Oh, and she's also a teacher and the founder of a charity, Music for Life Alliance — which provides grants and fundraising support for nonprofits providing instruments and lessons to kids who might not otherwise be playing music. 
At the Bellingham show, she'll be celebrating the theme of optimism, related to her new album and book "The Optimism Collection." Turns out she's also an author. Tickets are $20 general, and $45 for those who also want to take home her CD "Acoustic Chef," which features music from around the globe and a cookbook of recipes and stories aligned with each tune. Info: newprospecttheatre.org.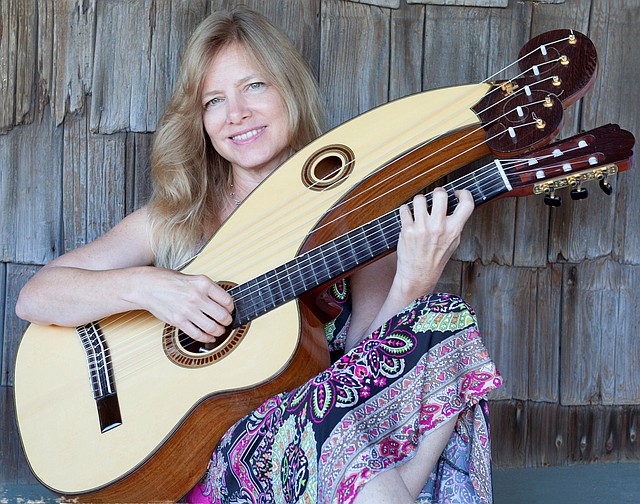 Skagit County Fairgrounds Fall Garage Sale
Sept. 22–23, 501 Taylor St., Mount Vernon
"Yard Sale" is one of the many nicknames lovingly bestowed on me by close friends who are well aware of my love of thrifting and good deals. ("Free Pile" is another moniker I've earned, but we don't need to get into that.) 
Am I willing to travel to Mount Vernon to check out what the 170 vendors who will be taking part in this 29th annual event are offering? Yes, yes I am. I have cash, and I'm not afraid to spend it. 
Food offerings, live music and a car show will also be part of the two-day event, so if you're dragging somebody along with you who is sick and tired of your wheeling and dealing, let them know they'll have plenty to keep them busy while you make your scores. Parking is $4 and entry is $5, so that should help you break up a $20. Info: skagitcounty.net/garagesale. 
Climate Action Week
Sept. 22–30, throughout Bellingham
"Leading with Collaborative Solutions" isn't the catchiest theme of this fifth annual event to draw attention to the knowledge and resources the community has to offer when addressing global climate change at the local level. But no matter, it is a descriptive way for the City of Bellingham to say, "Hey, we're gonna need all hands on deck to help save this planet." 
Throughout the week, attendees can join guided walks, test e-bikes, show up for performances and film showings, volunteer to improve forest health, ride the bus (for a good cause), and learn about solar power, salmon, orcas, wildfires and green buildings (among other things). 
At the end of Climate Action Week, celebrate with live entertainment and all-ages activities at Kulshan Trackside. Maybe you'll find some collaborations are already making changes. One can hope. Info: cob.org/climateactionweek. 
Morrison Artworks Summer Sendoff
10 a.m. to 4 p.m. Saturday, Sept. 23, 1200 40th St.
Enter the front door at Village Books in Fairhaven and look up. It's there you'll find an amalgamation of blood-red glass pieces improbably held together and dangling from the high ceiling. 
The masterwork by local glassblower Christopher Morrison is just one example of the longtime artist's talents. In addition to his mesmerizing mobiles, his studio also creates chandeliers, platters, vases, fountains and standing sculptures. 
If you, like me, have every wondered how molten glass is transformed into works of art, do yourself a favor and stop by this late-summer garden show. Morrison is always more than willing to discuss his craft, what led him to it, where he's studied and taught, and what he's currently working on. While you're there, you might just find the perfect piece of art for your own abode. Info: morrisonartworks.com. 
Buddy Fest
Noon to 3 p.m., Saturday, Sept. 23, Northwest Washington Fairgrounds, Lynden
My sister's brother-in-law, Andy, was born with severe Down syndrome, but his mother and brother treated him with care, kindness and empathy throughout his 30-plus years of life. He was always a part of the family — not apart from it.
Hosted by Down syndrome Outreach (DsO), Buddy Fest is an afternoon focused not only on celebrating people with Down syndrome, but also on raising funds to support the programs, activities and family support events, which provide learning and social opportunities for those born with the genetic disorder. 
The inclusive event will include lunch, speakers, an awareness walk, games and other activities for all ages. Attendees can also find out more about advocacy efforts, educational workshops and other awareness events meant to draw attention to the contributions those with Down syndrome make to our community. All are welcome, but advance registration is encouraged. Info: classy.org/event. 
Drinking for Dogs
1–6 p.m. Saturday, Sept. 23, Lost Giants Cider Company, 1200 Meador Ave.
Thanks to the Bellingham-based nonprofit Happy Tails Happy Homes, dogs with names like Little Richard, Koa, Shaw, Lucy, St. Patty, Gold, Nickel and Bingo are currently waiting to be adopted. 
If you want to help them find their fur-ever homes — and you will, especially if you click on the canines' adorable online profiles  — make plans to attend this fundraiser.
After three years of hosting online-only auctions, the no-kill, all-volunteer animal welfare organization is back for an in-person event. Some of the adoptable dogs will be in attendance, and those who show up can also enjoy live music by Original Jim, food and drinks. 
Bid on silent auction items throughout the day — including vacation stays in Suncadia and Mazatlán — meet some dogs, and see if you'd be up for volunteering or fostering a dog through Happy Tails Happy Homes. Every dollar raised will go directory to help the underdogs. Info: happytailshappyhomes.org. 
Dudestock
7 p.m. Saturday, Sept. 23, Lincoln Theatre, Mount Vernon
I know I've been picking a lot of film events at the Lincoln to focus on lately, but I can't let this column go out without mentioning the 25th-anniversary event featuring the Coen Brothers' masterful movie "The Big Lebowski." 
But this is far more than a film showing. Doors will open an hour before screening time, which will be when you'll want to show up to quaff White Russians or sarsaparillas in the Art Bar, take part in a costume contest — yes, bathrobes will be allowed in the lobby and theater — and check out Big Screen Bowling.
Perhaps your costume will be one of the winners and will garner you a chance to win a comfy couch seat to watch Jeff Bridges ("The Dude"), John Goodman, Steven Buscemi, Julianne Moore and other renowned actors bring the comedy crime caper to life. Tickets are $15 and mystery participation bags can be added for $10 extra. Sounds intriguing. Info: lincolntheatre.org. 
ALL LISTINGS 
Friday, Sept. 15
Quilt and Fiber Arts Show
10 a.m. to 6 p.m., Ferndale Events Center, 5715 Barrett Road
EverGreen Quilters Guild will have more than 20 vendors showing 200-plus quilts and fiber arts today and tomorrow. "Celebration of Creativity" will be the theme of this annual event designed to show the guild's talents to the community. Entry is $7. Info: evergreenquilters.org. 
An Autumn Dance
6:30–9 p.m., The Majestic, 1023 N. Forest St.
The Bellingham chapter of USA Dance will host this event, kicking off with a beginning foxtrot lesson by Mary Simler Evans. Beginners, experienced, singles, couples, seniors and students are all welcome. The Grant Wilson Band will play along. Entry is $7–$10. Info: bellinghamusadance.com. 
Vaudevillingham
7 p.m. and 9 p.m., Cirque Lab, 1401 6th St.
Once a month, the Bellingham Circus Guild hosts its monthly community variety show, which is uncensored and unapologetic. Professional circus performers are also featured. Suggested entry to the fundraiser is $10–$20, but nobody will be turned away for lack of funds. Info: bellinghamcircusguild.com. 
'Southern Fried Funeral'
7:30 p.m., The Claire Theatre, 655 Front St., Lynden
Attend opening weekend of this "dysfunctional family comedy," which continues on various dates through Oct. 1. The plot follows the Frye family, who reunites when the patriarch dies and the rest of his family is left to pick up the pieces — if they don't kill each other first. Tickets are $13–$15. Info: theclaire.org. 
Season Kickoff Weekend
7:30 p.m. and 9:30 p.m, The Upfront Theatre, 207 Prospect St.
Watch "Back from Break" improv comedy shows Friday and Saturday. This weekend's focus will feature performers asking the audience to share their summer break stories to inspire their scenes, incorporating improv games, scenes, ticket giveaways and more. Tickets are $10–$16. Info: theupfront.com. 
Southside Comedy Hour
8 p.m. Friday, Sept. 15, Corner Taphouse, 1125 Finnegan Way
This inaugural stand-up comedy show will star Sam Miller, with Gabey Lewis, Vanessa Dawn and host Nikki Kilpatrick. Tickets are $15. Info: eventbrite.com. 
The Robin Christopher Show
8 p.m., New Prospect Theatre, 207 Prospect St.
Robin Corsberg and Christopher Coombs bring their monthly live theater talk show to the stage, featuring improvisers and a variety of other talents — including audience members themselves. Tickets are $15. Info: newprospecttheatre.org. 
Saturday, Sept. 16
Pancake Breakfast
8–10 a.m., Lynden Community/Senior Center, 401 Grover St.
All ages are welcome at this event, which will feature pancakes, eggs, sausage, coffee and orange juice. Entry is $3 for kids 5 years old and younger, $6 general. Info: lyndencommunitycenter.org. 
Skagit Valley Giant Pumpkin Festival
9 a.m. to 4 p.m., Christianson's Nursery, Mount Vernon
Bring the kids along to this annual event featuring a giant pumpkin weigh-off competition, tractor rides, a hay maze, bluegrass music, face painting, carnival games and more. Entry is free; $5,000 will be given to the winners of the competition. Info: chritiansonsnursery.com. 
Dockside Market
10 a.m. to 2 p.m., Squalicum Harbor, Gate 5
Local fisherfolk will be selling their fresh and frozen wares at this twice-monthly market. Visit the dock early to find the best selection of seafood options. Details and participating vendors and products are posted 24 hours ahead of sale days. Info: bellinghamseafeast.org. 
Bellingham Farmers Market
10 a.m. to 2 p.m., Depot Market Square, 1100 Railroad Ave.
Approximately 90 vendors from Whatcom and Skagit counties are on site at this weekly market, which continues every Saturday through Dec. 16. Info: bellinghamfarmers.org. 
FriendShop Book Sale
10 a.m. to 3 p.m., Anacortes Public Library, 1220 10th St.
Join the Friends of the Anacortes Library and stock up on books, CDs and DVDs to keep you entertained. Bring your own tote bag (no oversized bags allowed) and fill it to the brim for just $7. All proceeds go directly towards library programs and collections. Info: friendsoftheanacorteslibrary.org. 
Whatcom County Farm Tour
10 a.m. to 4 p.m., throughout Whatcom County
Make a day out of visiting 12 local farms. Each of the locations will offer a unique opportunity to meet the folks who grow and raise our food and people can learn more about how food makes it from the farm to our plate. Entry is free to the self-guided tour. Info: sustainableconnections.org. 
Hispanic Heritage Month Celebration
Noon to 8 p.m., Pioneer Park, Ferndale
Join the Northwest Washington Hispanic Chamber of Commerce as they honor the rich culture and history of the Hispanic/Latino community via traditional music, dance performances and food. All ages are welcome at the free event. Info: nwwhcc.org. 
'Clue'
6:30 p.m., Lincoln Theatre, Mount Vernon
Skagit Rotary presents a special viewing of this film based on the popular board game. The comedic whodunnit begins at a dinner party where the host is soon murdered and all the guests are suspects. The evening includes a costume contest, trivia, prizes and live entertainment by Dean Snider. Tickets are $8.50–$11. Info: lincolntheatre.org. 
Sound System Benefit
7 p.m., New Prospect Theatre, 207 Prospect St.
Help the venue raise funds for new microphones and stands to go with them at this music-filled event featuring local performers Marvin Johnson and Mitzi Moore, Mark Ashworth and Rick Haykin, Chad Petersen, Chicken Dingee and Sharon Mayson, Penny Stinkers, and more. Entry is by donation. Info: newprospecttheatre.org. 
Harry Smith's Hometown Tour
7 p.m., Anacortes Public Library, 1220 10th St.
Grammy award-winning author John Szwed will read from his new book, "Cosmic Scholar: The Life and Times of Harry Smith," followed by a discussion of Smith's transformative powers and local roots with Bret Lunsford, author of "Sounding for Harry Smith: Early Pacific Northwest Influences." Entry is free. Info: library.cityofanacortes.org. 
Comedy Night
7 p.m., The Blue Abode Bar, 2925 Newmarket St.
Nikki Kilpatrick will host this stand-up comedy show, featuring Dan Millers and headliner Meaghan Elwood. Entry is $5. Info: theblueabodebar.com. 
Concert Series Kickoff
7:30 p.m., Jansen Art Center, 321 Front St., Lynden
Lauded soprano Katie Van Kooten will be joined by pianist Jeffrey Gilliam to kick off this monthly seasonal concert series. The program will include a song cycle by Wagner, classic arias, musical theater selections and a special set from "The Sound of Music." Tickets are $30. Info: jansenartcenter.org.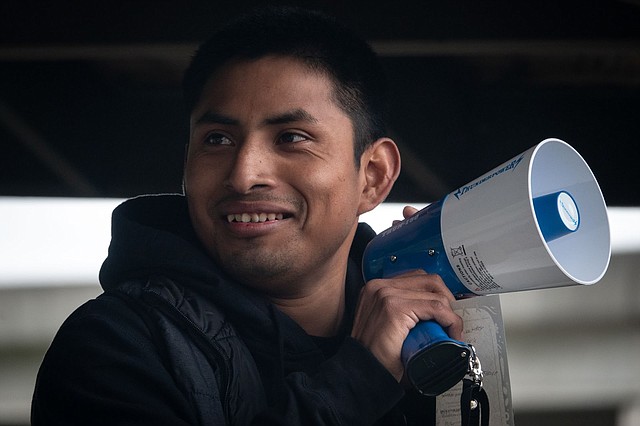 Sunday, Sept. 17
Eat Local Month
Through September, throughout Whatcom County
Eat Local Month continues with Restaurant Week (Sept. 17–23) and Seafood Week (Sept. 24–30). Related activities take place throughout the month. Info: sustainableconnections.org. 
Bellingham Veg Fest
10 a.m. to 3 p.m., Barkley Village, 2219 Rimland Drive
Vegan food, arts, crafts and more will be featured at this family-friendly festival. The annual event was created to show how easy and fun it is to live a vegan lifestyle. All are welcome — from the veg-curious to experienced vegans. Info: bellinghamvegfest.org. 
Autumn Pop-up Market
11 a.m. to 3 p.m., FireHouse Arts and Events Center, 1314 Harris Ave.
Drop by the spreading sycamore tree behind the FireHouse to browse a trove of handmade goods and specialties made by local artisans and vendors. Live music, treats and more will be part of the festivities. Info: firehouse-aec.com.
Open House
1–4 p.m., McIntyre Hall, Mount Vernon
The event will give highlights on the 20th season of building community through the arts, and many of the arts entities from the area will be on hand to talk about what they do. Behind-the-scenes tours will also be part of the free event, so sneak a peek if you have time. Info: mcintyrehall.org. 
Peacemaker Awards
3–6 p.m., Structures Brewing, 601 Holly St.
Join the Whatcom Peace & Justice Center for this annual event, which will honor two community activists — Alfredo Juarez Zeferino (Lelo) and Betsy Pernotto. Local drag artist Nävouny Divinne will perform, as will Seattle-based band Foleada. Info: whatcompjc.org. 
Monday, Sept. 18
Guffawingham
8:30 p.m., Boots Bar and Lounge, 1263 Barkley Blvd.
This weekly stand-up comedy show has returned from the ashes and can be attended every Monday. Each show will feature a host, and people can show up early to sign up for a slot on the roster. Info: Facebook.com/guffawingham. 
Tuesday, Sept. 19
Lindy at the Leo
6:30–8 p.m., Leopold Crystal Ballroom, 1224 Cornwall Ave.
B'ham Hop and Pace Trumpet host a weekly "Lindy at the Leo" swing dance at Hotel Leo. Show up at 6:30 p.m. for a drop-in beginner lesson; no partner or experience is necessary. General admission is $8–$10. Info: bhamhop.com. 
Wednesday, Sept. 20
Patrice Clark
6 p.m., Village Books, 1200 11th St.
This Bellingham native will share a personal account of her father's experiences throughout his life in the 20th century from her book "My Journey to Clark's Point: A Father's Memories & A Daughter's Reflections." Readers will find Doug Clark becomes the man who ultimately helps preserve beautiful Clark's Point in Whatcom County. Info: villagebooks.com. 
Friday, Sept. 22
Labyrinth Dedication Celebration
6:30–9 p.m., Bow Sanctuary, 3533 Chuckanut Drive
All ages are welcome at this event, where light refreshments will be served. The 1,600-square-foot labyrinth was created by local artist Kristen Winn using reclaimed paver stones. Winn has created labyrinths in places such as Zagora, Morocco and Burning Man. Info: bowsanctuary.com. 
'Hedwig and the Angry Inch'
7 p.m., Bellingham Theatre Guild, 1600 H St.
John Cameron's Mitchell's Tony Award-winning play about Hedwig Schmidt, an East German rock goddess, opens tonight and continues through Oct. 8. Hedwig's story is dazzlingly performed by Hedwig in the form of a rock gig/stand-up comedy routine backed by the hard-rocking band, the Angry Inch. Tickets are $8–$18. Info: bellinghamtheatreguild.com. 
Saturday, Sept. 23
Cooking for Kids BBQ Competition
11 a.m. to 5 p.m., Camp Korey, Mount Vernon
Thirty-six barbecue trucks, carnival games, an exotic car show, a beer garden, live music and a poker run will be part of this event. Try barbecue samples and learn more about local organizations and partners of Camp Korey at the kid-friendly Carnival Row. Info: campkorey.org. 
Bellingham Old Town Art Stroll
Noon to 5 p.m., throughout historic Old Town
Peruse open studios and galleries as part of this monthly event, which takes place on the fourth Saturday of every month throughout the year. From Bay Street Village to the Pickford Studios and pop-up street artists, the event is designed to showcase independent artists in the historic district. Info: meloygallery.com. 
Sunday, Sept. 24 
Valley Made Market
10 a.m .to 4 p.m, Riverwalk Plaza, Mount Vernon
Find creative and curious goods at the final monthly pop-up market of the season, which takes place outdoors and features handmade goods, live music and community camaraderie. Info: mountvernondowntown.org. 
Bellingham Chamber Music Society
3 p.m., Hotel Leo Crystal Ballroom, 1224 Cornwall Ave.
This longtime ensemble will kick off its new season with "Elegance," featuring works by French organist and composer Fernande Decruck, and 19th century British composer Samuel Coleridge Taylor. Soprano Heather Dudenbostel will also sing popular works by 1950s composer Vernon Duke and Franz Schubert's "Shepherd on a Rock." Tickets are $10–$40. Info: musicinbellingham.com. 
Before heading out to attend in-person happenings, check with individual venues to make sure the event is still taking place as scheduled.
The A-List appears weekly. To submit an event for consideration, email calendar@cascadiadaily.com. 
A previous version of this story misstated the date of an open house at Morrison Artworks. The event takes place Saturday, Sept. 23. The story was updated at 1:37 p.m. Monday, Sept. 18. Cascadia Daily News regrets the error.