Volleyball
Lynden volleyball sweeps LC in rivalry match
Win marks Lions' 3rd straight over the Lyncs
September 13, 2023 at 10:44 p.m.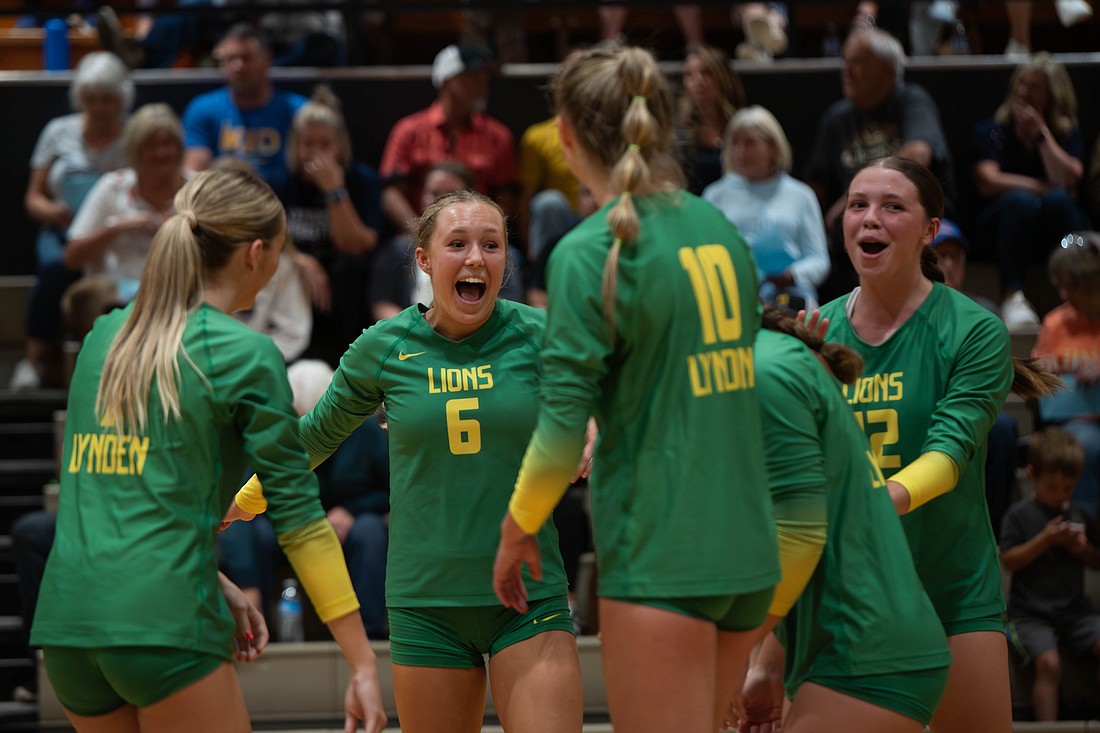 ---
---
LYNDEN — Lynden volleyball defeated Lynden Christian in straight sets (25-12, 25-18, 25-12) on Wednesday, Sept. 1, securing its third consecutive win over its in-city rival at Lynden Christian High School.
Senior outside hitter Ashley Shumate led the way for the Lions with 13 kills, as fellow senior Haylee Koetje and freshman Finley Parcher each tallied nine. Dialing up those points was senior setter Grace Rice, who totaled 30 assists on the evening.
As talented as each Lynden starter is individually, it's the consistency that's been key. This year's Lions team (3-0, 3-0 Northwest Conference) has six seniors who all play a pivotal role.
"I've honestly been just playing with my best friends, and I don't know if a lot has changed [from last year]," Rice said. "But I think that we work really hard together, and we work well together, and we're just like each other's puzzle pieces."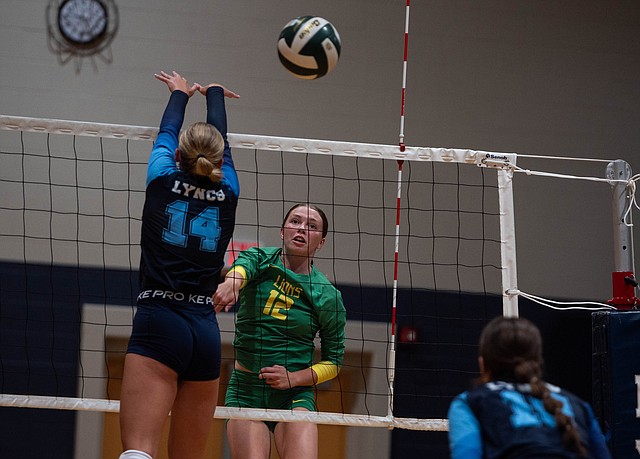 LC (3-1, 2-1 NWC), which finished third in the 1A state tournament last season, has just one senior on this year's squad after graduating six last season. 
The Lyncs' defense was anchored by junior libero Audrey Ellingboe, who finished with 21 assists and 17 digs. LC, collectively, had just 10 kills, led by junior outside hitter Malia Johnson. Sophomore setter Ella Fritts also shined with four blocks.
"Lynden started as freshmen [together], whereas we're kind of starting now. So we're three years behind them," LC coach Kristy VanEgdom said. "But, I think that our freshmen watched our six seniors last year, and I think that that's exactly where our freshmen and sophomores want to be … when their time comes."
LC held one-point leads at three different times early in the first set, but Lynden responded with a 12-2 run that forced a Lyncs timeout. The Lions kept up their ferocity and took a 1-0 lead after outscoring LC 21-6 in the latter stretch of the set.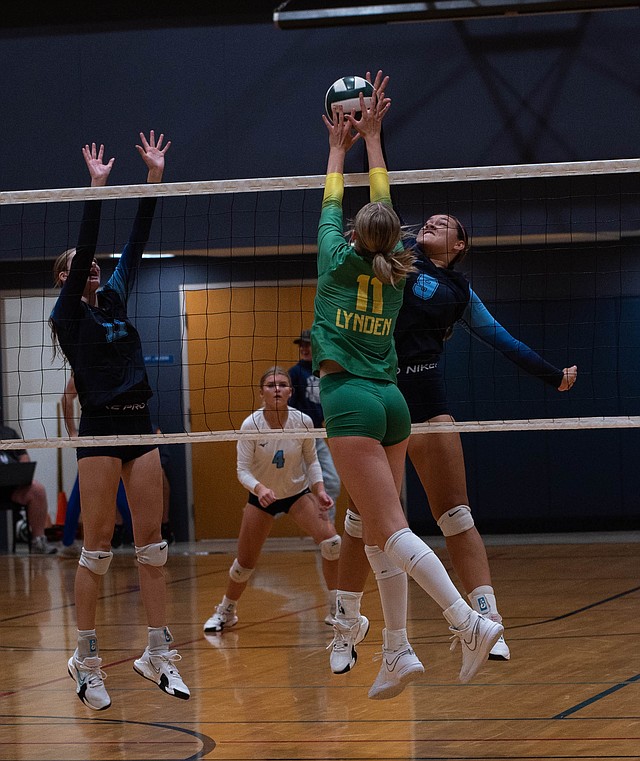 The Lyncs, once again, started better than they finished in the second set. Lynden dropped into a 3-0 deficit but reversed the momentum and went on a five-point run of its own. Various small stretches of consecutive points kept LC alive, but Lynden took a 2-0 lead after a 25-18 game win.
Lynden took a 2-1 lead in the third set and never looked back. The Lions closed out the match on a 17-4 run, taking the third set 25-12 and securing the sweep.
The Lions will host Curtis (3-0) for a 1 p.m. non-league game on Saturday, Sept. 16. LC will travel to Meridian (4-0, 3-0 NWC) at 7 p.m. on Tuesday, Sept. 17.
Photo gallery: