Recreation
Mount Baker Hill Climb set for record-breaking race
Pro rider, improved weather helps event sell out for first time
September 12, 2023 at 5:00 a.m.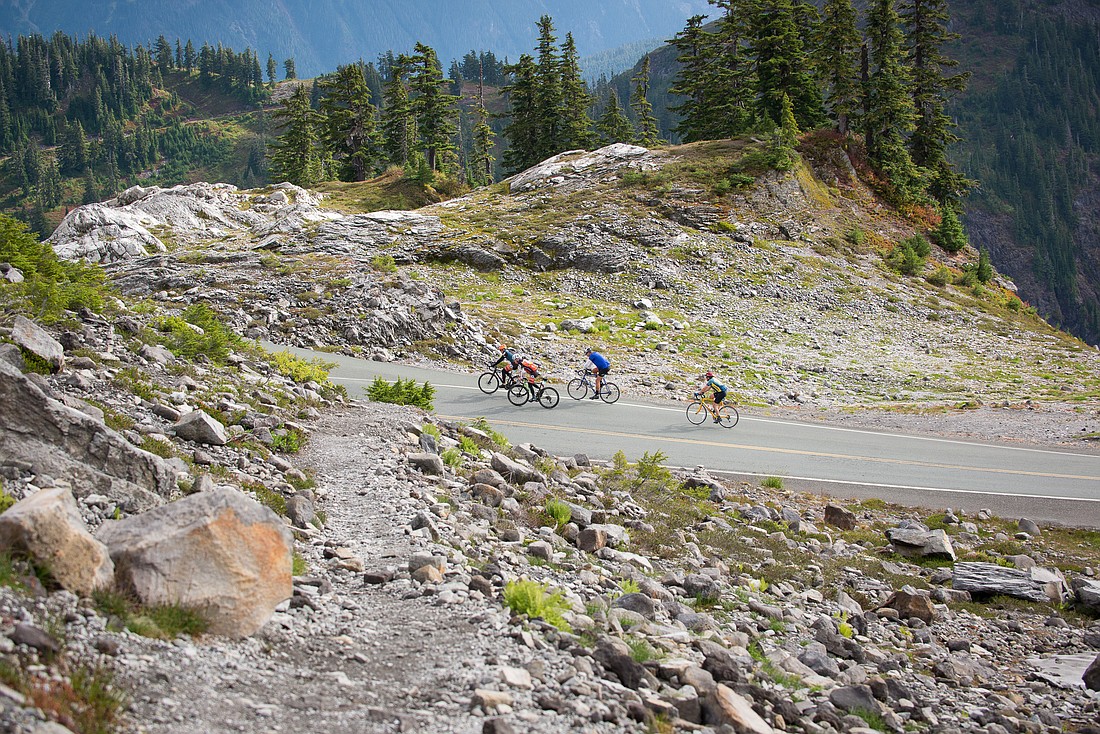 ---
---
Fueled by hopes of smoke-free skies and the presence of a pro cyclist, Sunday's Mount Baker Hill Climb is preparing for its first-ever sold-out edition since Whatcom Events revived the race in 2018. All 450 slots were filled two weeks before race day, Sept. 17.
The hill climb is a 22-mile scenic, uphill bike ride where riders in three different divisions ascend Mount Baker Highway (SR-542), climbing 4,462 feet in elevation.
Beginning near Chair 9 Pizza & Bar in Glacier, the race concludes at Artist Point. Last year's winner in the competitive division, Cal Skilsky, completed the event in 1:23.07, according to the results on Pacific Multisports' website. The vast majority of 2022 racers finished the climb in two to three hours.
Phil Gaimon, a former professional road racing cyclist, is also registered for this year's event. Gaimon rode professionally from 2009–16, going on to win two hillclimb world championships and the USA Cycling Hillclimb National Championship in 2017. He also runs a YouTube channel with more than 100,000 subscribers where he documents his competitions and provides tips to other cyclists.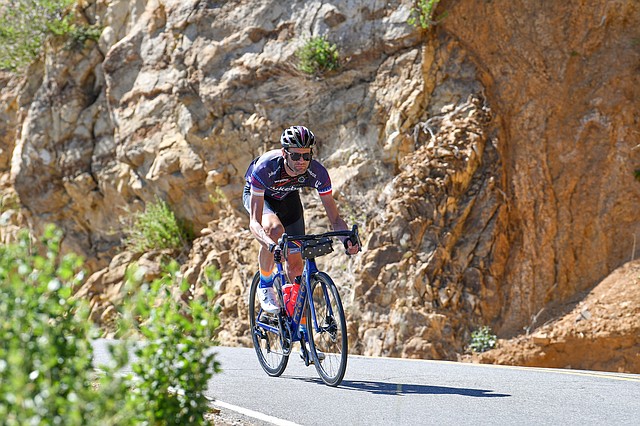 Race Director Anna Rankin said she believes Gaimon's presence and the expectation of improved weather from a year ago has driven this year's registration numbers.
"There's a lot of people that want to race him, especially because he's a two-time world champion for hill climb, specifically, and he's never been to Washington," Rankin said. "I think that has a lot to do with it, but I think also last year, you know, the first day that we originally had planned, Sept. 11, was super smoky and we had to cancel it and we postponed it two weeks."
Rankin added participant numbers dropped from 350 registered riders to 230 who showed up on race day following the postponement. 
The race is also more balanced this year among its three divisions — competitive, social and recreational. The social division has 100 registered riders, recreational has 178 and competitive has 162, Rankin said.
The youngest registered participant is 14, the oldest 80. Rankin also said a new age group was officially created to account for a batch of seven riders between 70 and 79.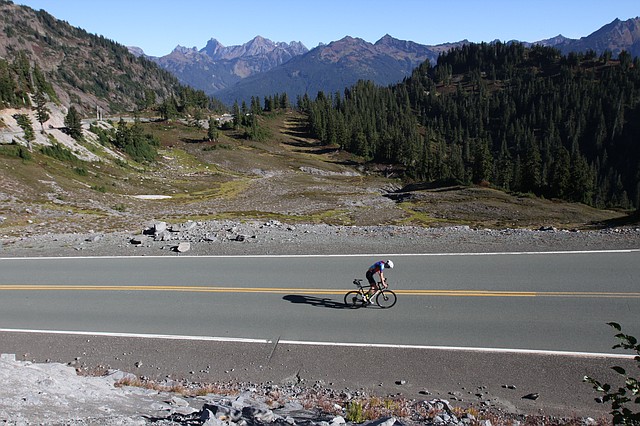 Of note for spectators and participants alike: SR-542 will be closed along the course from 7 a.m. to noon. If spectators want to be at the finish line, they must drive to Artist Point ahead of the road closure. Rankin recommended carpooling as parking is limited both in Glacier and at Artist Point.
Another great spot to watch the race from is the Chain Lakes Loop Trailhead, Rankin said, which is located below the Artist Point parking lot. Spectators can hike along the trail and have a view of the racers ascending the highway. 
Race awards are only given to contestants in the competitive division, as the social and recreational divisions are "intended as a ride for non-competitive racers," according to the Mount Baker Hill Climb website.
E-bikes are allowed in the event, but those who elect to ride one will not receive a timing chip and may only participate in the social division.
Start times depend on division: Social, 7 a.m.; recreational, 8 a.m.; competitive, 8:30 a.m.