WTD?
What's the Deal With: Friday Harbor's giant piggy bank?
This little piggy made of bricks supports the market with donations
September 11, 2023 at 5:00 a.m.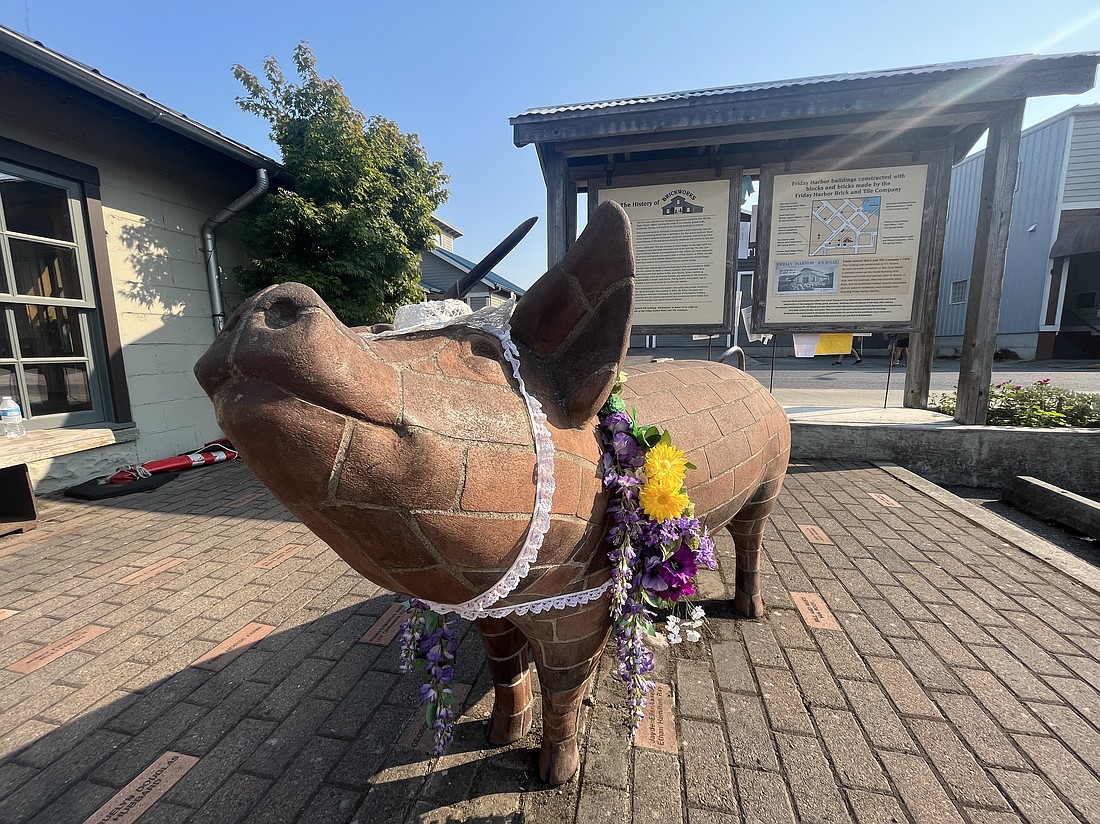 ---
---
Just outside the Brickworks Events Center in the heart of Friday Harbor, a life-sized pig built from bricks smiles at passersby. On its back is a small coin slot for locals and visitors alike to drop in donations for the San Juan Island Agricultural Guild. Money is removed from a door beneath its tail. 
The Brickworks Pig was sculpted and donated by local artist Matthew Gray Palmer and placed in the square in 2015. On Saturdays, vendors and farmers fill the square outside the community center around the sculpture for the San Juan Island Farmers Market. 
The sculpture is not just a nod to agriculture; it's a reference to the island's history. In 1859, the Pig War erupted after an American farmer killed a British company's pig for eating his potatoes. The dispute quickly escalated to military involvement. The infamous Captain George Pickett and 66 soldiers were dispatched to the island, and the governor of British Columbia sent three warships. After several weeks of an icy standoff, no one was killed and tensions relaxed. 
WTD is published online Mondays and in print Fridays. Have a suggestion for a "What's the Deal With?" inquiry? Email us at newstips@cascadiadaily.com.