Basketball
Father helps other dads reconnect with kids through sports
Maleek James hosting inaugural W-State Hoop Festival at Whatcom Middle School
September 11, 2023 at 5:00 a.m.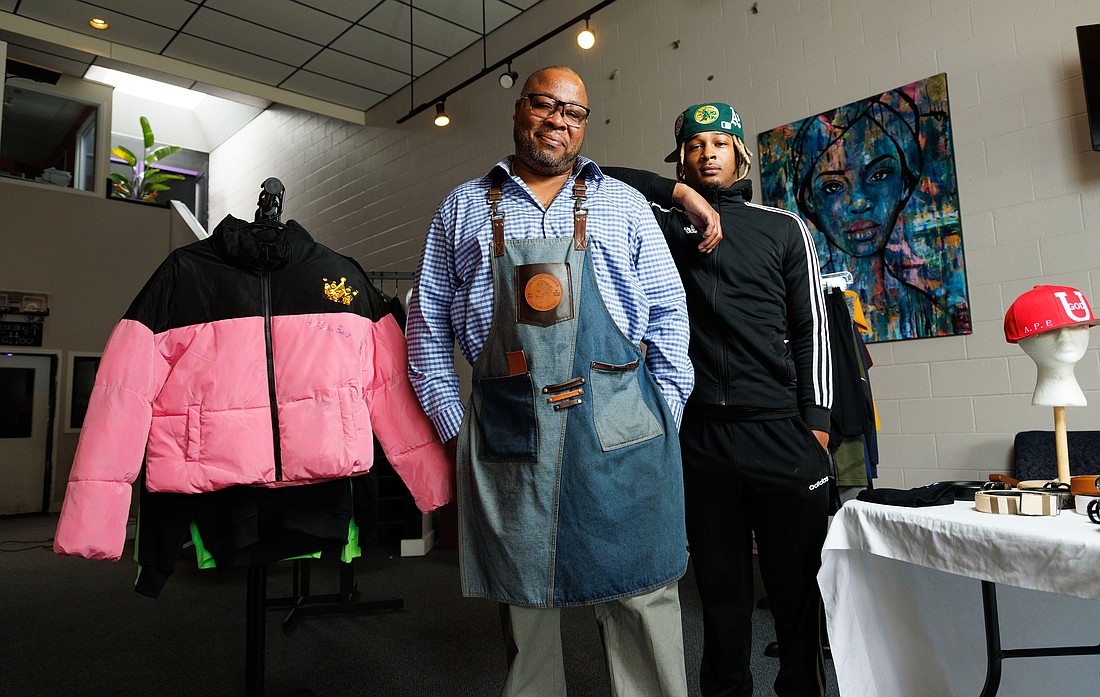 ---
---
On the night of Tuesday, Aug. 29, while moving into a new house, Maleek James found a journal he kept while incarcerated in federal prison.
"In my journal, I spoke about [this studio] in prison," James said. "I wrote it down in prison in 2013. I wrote Headquarters Barber Shop, sports bar lounge, a waffle house, waffles and chicken. I almost cried reading all the [stuff] in my journal that I wrote during my seven years [in prison] ... I was making contracts with the universe."
James, known as Brian Womack by many, is the owner of Headquarters Barbershop, but he wears many hats. His barbershop includes a stage in the back where he's hosted live performances and then upstairs, he has a studio with plans to soon create a podcast. 
James plans to open a waffle café and is in the process of looking at a space to eventually host homeless youth and help get their lives on track. He wants to provide rent-free housing through a structured program that would keep people in school or at work and off the streets to create better habits and a sustainable future. 
January 2024 will mark the anniversary of James' release from prison, and since regaining his freedom, he's made it his mission to help others stay away from there.
The idea to help other dads reconnect with their kids through sports started while he was still in prison. James was convicted in 2011 for his role in smuggling drugs across the border from Canada.
"I was seeing that there's a lot of fathers locked up," James said. "If you lock up the dad, most likely the kid's going to follow you. So, it's a cycle."
James hosted a Halloween haunted house at the barbershop last year, a 3-on-3 tournament at Squalicum Park on Father's Day, and is now set to host another.
Saturday, Sept. 16, will be the inaugural W-State Hoop Festival at the Whatcom Middle School outdoor basketball courts. James said he wants it to be a community event for families and will have live music, several vendors, a photo booth and will be serving food, drinks and offering haircuts.
The true meaning of the tournament is to reconnect fathers to their children — something James has been able to do since getting out of prison. He moved to Bellingham from Tacoma, in part to be closer to his children who live in British Columbia. He has a son also named Maleek James.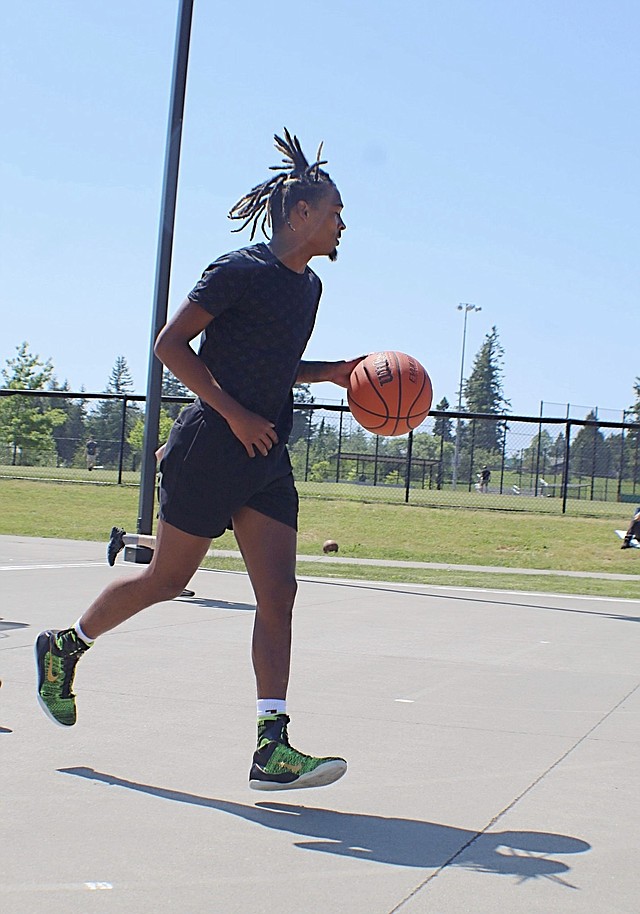 "I just do events to try to grow fatherhood awareness while bringing fathers back into the house of their families; reacclimating back into society from prison, jail, just giving them something to do," James said. "We just feel like if we can engage fathers that can help out, mentor other fathers coming home from prison, come to the events and shed light or knowledge on the kids out there in the streets — that's what we about, and we just fuse it with basketball."
James wants to extend beyond basketball to include football. He's planning a 7-on-7 tournament in November called the Battle of the Border, between Canadian and American teams.
His first basketball tournament had around 15 teams and awarded a $100 cash prize to the winners. He hopes this one will be even bigger than that.
"Every nationality, every race, every country, every state, fathers are absent," James said. "And there's a reason why we have the crime rates, the overdoses, the jails overpopulated — because, I believe, because fathers aren't around."