Prep
Fall prep sports preview: What to watch as favorites emerge
Top teams in soccer, volleyball, track, tennis and swim could repeat their success
September 8, 2023 at 5:00 a.m.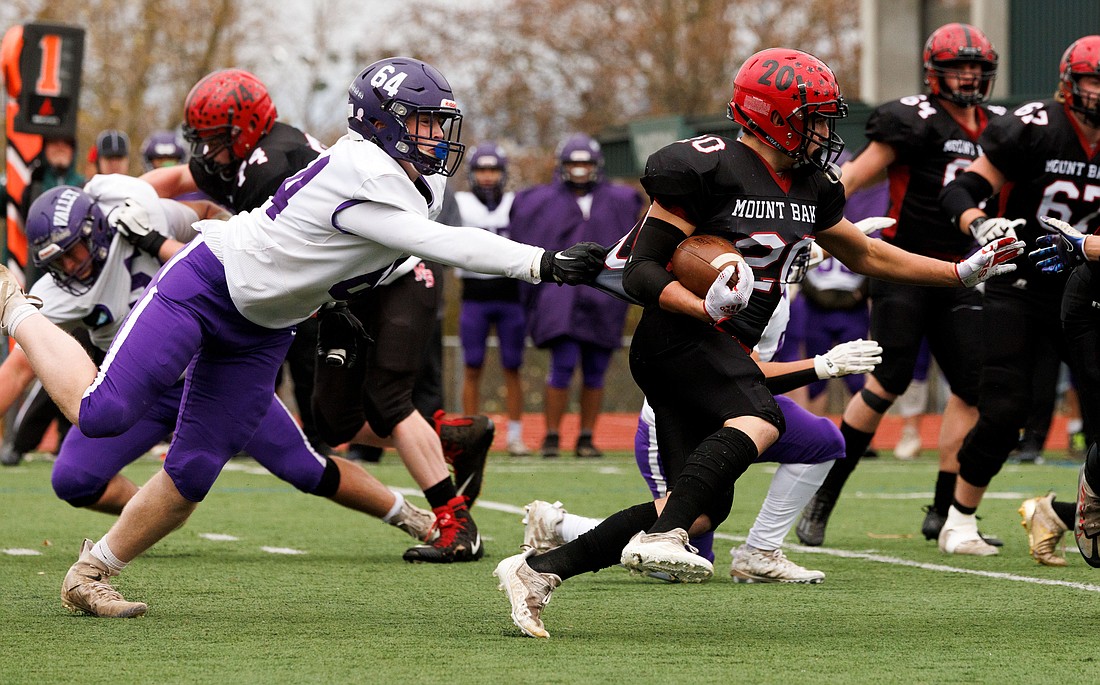 ---
---
The fall season brings perhaps the most diverse set of athletics with six different sports.
Expect a few shake-ups in tournament spots, some teams looking to repeat as champions, and several players dominating their sport.
The football season was the first to kick off on Friday, Sept. 1, while girls soccer, volleyball and boys tennis played their first matches on Tuesday, Sept. 5. Girls swim and cross country teams will have their first meets Sept. 7–9.
Here's what you should be watching as the new year gets going in Whatcom County prep sports.
Football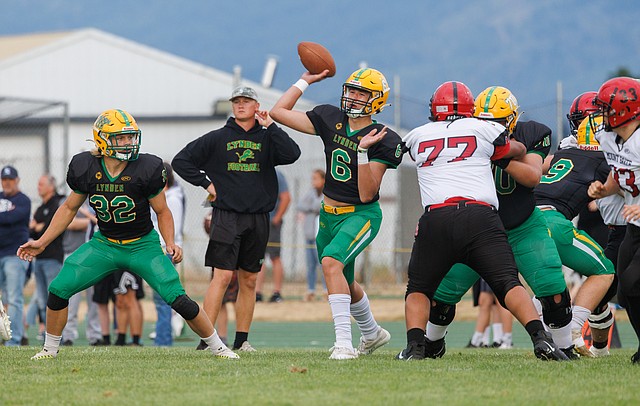 While all the Whatcom County football loyalists are undoubtedly excited for the new season, there are a few major shake-ups to this year's postseason structure — both good and bad.
A year ago, the 1A NWC was as contentious as it has been in years. Three playoff-caliber teams (Lynden Christian, Nooksack Valley and Mount Baker) vied for two state tournament berths in 1A District 1. Lynden Christian — tabbed the top team in the state at multiple points during the season — was eliminated. This year, there is only one automatic berth, and the No. 2 seed from Whatcom County's district (District 1) will play the matching seed from District 2. The winner will advance to the 1A state tournament.
On a cheery note: All Washington Interscholastic Activities Association (WIAA) football teams will play state championship games in Montlake at the University of Washington's Husky Stadium — an opportunity media, fans, and players have eagerly anticipated for years.
Nooksack Valley and LC will be the most likely candidates to make a push for the lone state tournament spot at the 1A level, each preserving a fair bit of their starting lineups from last season. The Pioneers fell one win short of the 1A state championship game in 2022–23.
In Class 2A, two-time reigning state champion Lynden suffered a disappointing week one loss to Ferndale. The Lions' 24-game win streak is no longer, but Lynden remains littered with talent.
Expect a breakout year from 6-foot-6 junior quarterback Brant Heppner, who has all the tangibles and intangibles that could have him as one of the state's top passers.
Watch out for Sehome — playing under new head coach Brian Young — and Squalicum as their young cores from last season could be poised for a leap. Both won their week one contests.
Class 3A Ferndale's continued success following its week one upset of Lynden will be driven by its running game, so keep a close eye on senior wing back/defensive back Conner Walcker and junior running back/linebacker Talan Bungard, among others who will see increased roles.
Volleyball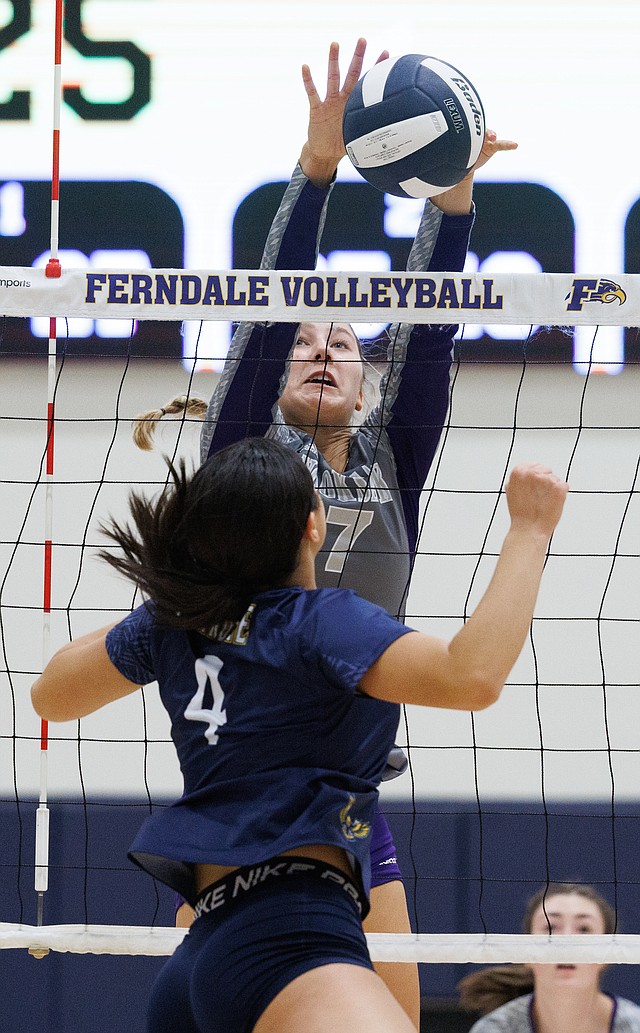 Lynden, Nooksack Valley and LC all brought home hardware from state tournaments last year, and they should be joined by a rising batch of NWC teams in 2023–24.
Nooksack Valley lost just four seniors from a team that finished fifth in Class 1A last season. The Pioneers retained top contributors and had three freshmen on their roster — a luxury of experience most teams don't have.
LC lost six seniors, each of which were regular starters or rotation players. The Lyncs have big shoes to fill in a competitive conference.
Meridian, which missed the state tournament last season after taking third in 2021–22, retained eight players from last season's roster. Though former head coach Shannon Claeys has departed, standout senior outside hitter Emry Claeys — the third Claeys daughter — is back for her final season.
Lynden will be, well, Lynden. Impact players Ashley Shumate, Haylee Koetje, Mya VanderYacht, Grace Rice and others are all entering their senior seasons — a core that has remained intact for the past two seasons and went 19-3 last year.
Most interesting team to watch: Ferndale. The Golden Eagles let go of 16-year veteran head coach Patti Hoelzle, who had led the team to nine-straight 3A state tournaments (213-95 overall record). Michaela Hall, a former Western Washington University standout from 2015–18, will helm a team that lost six seniors to graduation.
Girls soccer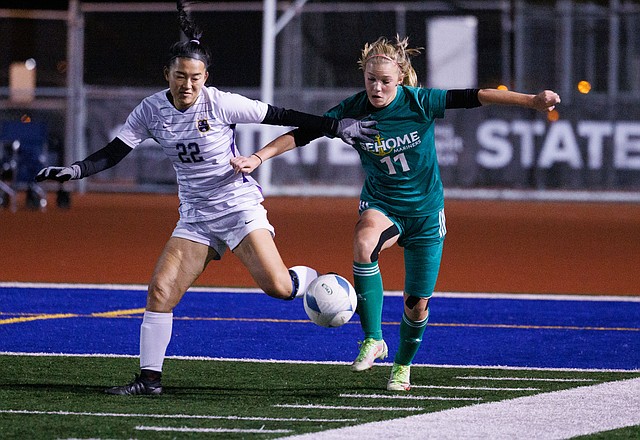 LC and Sehome set up one of the more exciting girls soccer postseasons in recent Whatcom County memory, each reaching state title games in their respective classes. Unfortunately, both teams lost those games, but they each could be right back in the mix this year.
Sehome lost just two seniors, albeit good ones (Evelyn Keay and Kaari Little). Nine players on last year's runner-up team were freshmen and sophomores, which bodes well for the experience of this season's crew. The Mariners are another team that reloads instead of rebuilds.
Lynden and Bellingham hope to be close behind in the 2A NWC standings, as both made the state tournament in 2022–23 and retained a fair amount of their rosters.
The Lyncs lost five seniors, returning the majority of their roster for the 2023–24 season. They will, however, be lacking two of their top scorers from a year ago: Demi Dykstra (graduated) and Grace Hintz (injury).
Meridian, which lost only two seniors, is on the rise after reaching the 1A District 1/2 crossover last year. The Trojans proved to be better than their 6-10-3 final record indicated.
Cross country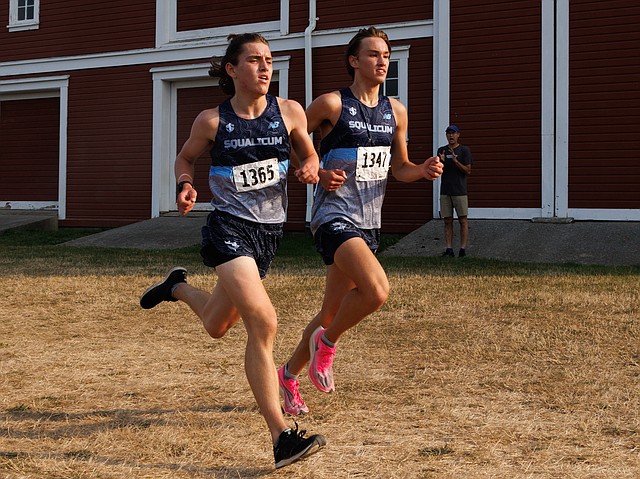 While there are no returning individual state champions this season, two Bellingham high schools will look to repeat as team champions in 2023–24.
Bellingham's boys team won the 2A state championship last year, followed by Sehome in second and Squalicum in third. That triumvirate may be equally strong once again.
Sehome is returning runner Skyler Gillham who finished 11th overall in Class 2A a year ago. Bellingham's Quinn Hartsoch is back after taking 14th, and Squalicum has four athletes returning that finished top 25 last season: Chase Bartlett (16th), Tyler Nielsen (20th), Evan Rush (21st) and Owen Voigt (22nd).
On the girls side of Class 2A, Sehome's group enters this season as the reigning state champions.
Now juniors, Abby Rusk (14th) and Evelyn Buetow (19th) both finished within the top 20 in the state for the Mariners last year.
Bellingham junior Zaya Smith could be primed for a big season after taking 10th in 2022–23. Lynden also has a top-tier runner returning in senior Ella Frerichs, who took 12th last season.
Meridian's boys group could have multiple top-25 finishers in Class 1A as returners Braxton Ashmore (27th) and Nolan Jacoby (31st) both performed well in the state meet last year.
Freshman phenom Logan Ignacio is back for her sophomore season with Meridian after finishing 16th overall at the 1A state meet.
Boys tennis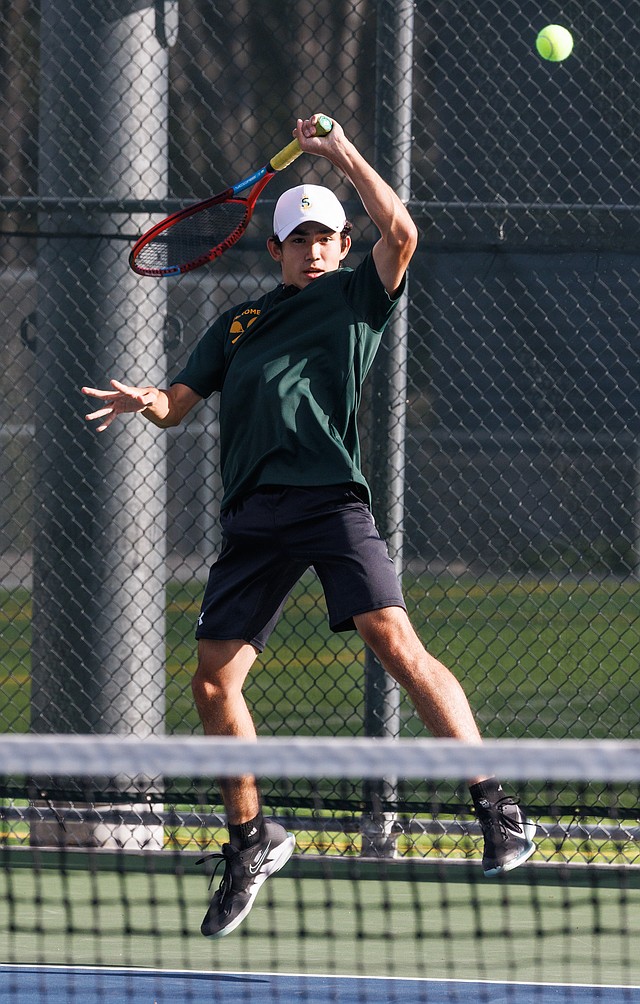 Sehome tennis dominated last season's spring state tournament after a strong showing in the fall season, clinching their first 2A team title since going back-to-back in 2016–17.
Junior Zach Chai is returning for his junior season after winning the 2A state singles title last season. Chai is also seeking his third consecutive 2A District 1 singles championship, having swept the titles since he entered high school. The Mariners' state champion doubles duo from 2022–23, Calvin Kraynak and Whitt Gresham, have graduated.
Bellingham's Jacob Kuhn is also back for his junior season after reaching the 2A state consolation semifinals last year in the singles bracket. Kuhn has a good opportunity to push further into the tournament this season.
Girls swim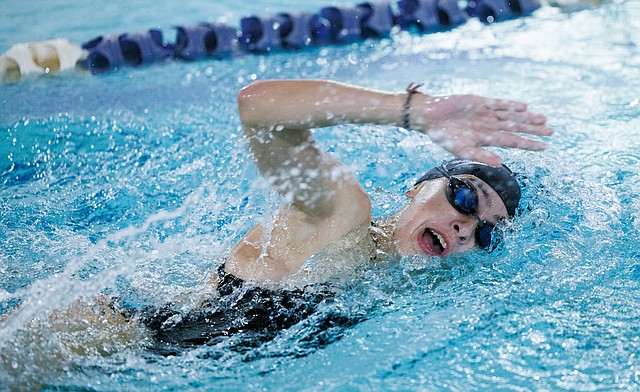 The 2022–23 girls swim season was highlighted by the first individual state championship in Blaine's history by now-sophomore Hailey Ferrell in the 500-yard freestyle.
Whatcom County had a handful of other state attendees that are returning, namely from Squalicum. The Storm will return three of their four 200-yard freestyle relay team members — who finished eighth last season in Class 2A — in Amelia Balogh, Mars Molina and Mackenzie Millican. Each may make it back to state in individual events as well.
Sehome's Kateryna Isakova is the sole returning member of the Mariners' 400-yard freestyle relay team that finished eighth last year. Lynden's Breanna Bogard returns after an 11th-place finish in the 100-yard breaststroke last season.