Prep/College
Sports roundup: Fall is in full swing
All but a few prep teams have begun schedules, WWU programs post mixed results
September 7, 2023 at 1:15 p.m.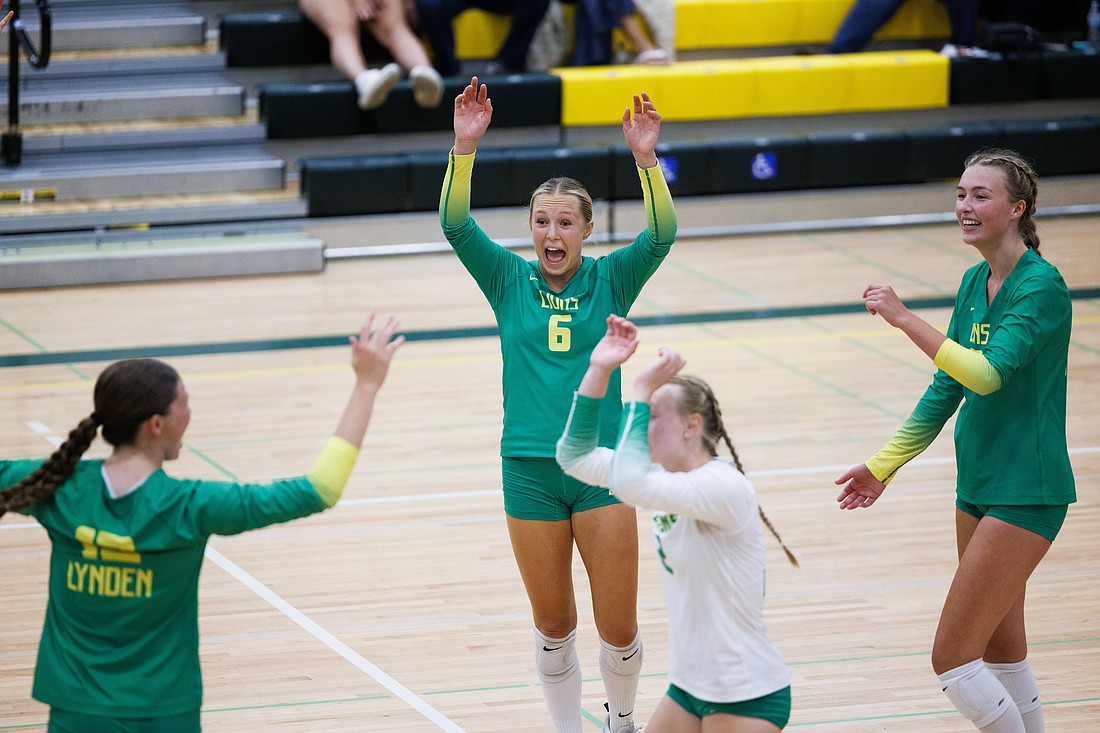 ---
---
It's not just about football anymore — all but a few prep sports teams have started their seasons as of Thursday, Sept. 7, and each one of Western Washington University's programs have begun their non-league schedules.
Prep girls swim begins Thursday evening while cross country has its first meets on Saturday, Sept. 9. Western's teams have all played at least three matches, returning mixed results.
For everything prep football-related, see this week's football forecast.
Here's everything else you may have missed from the fall sports season's opening week.
Prep
Girls soccer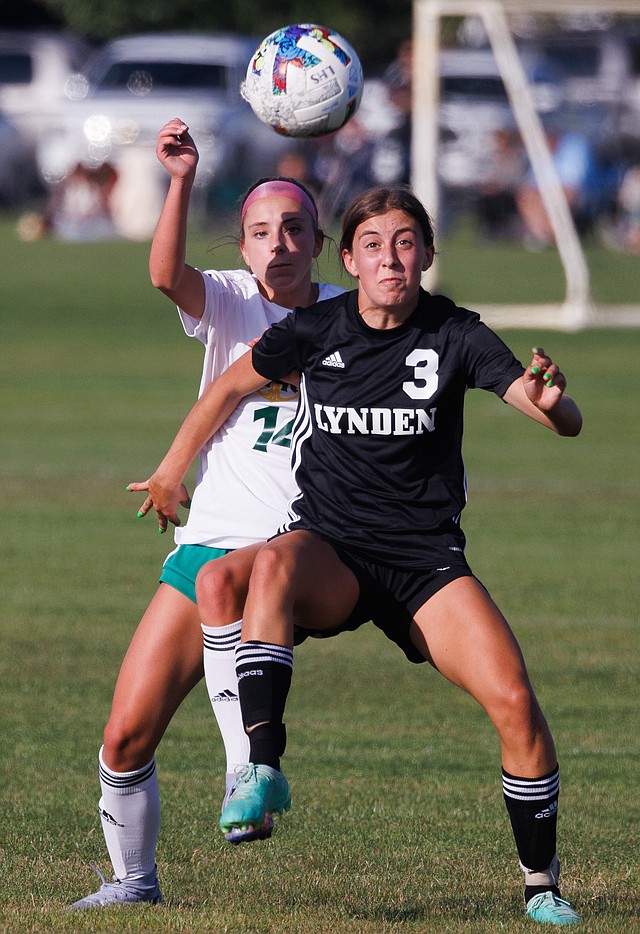 Aside from Sehome and Lynden's 6-6 draw, it was a standard season-opening day for girls soccer on Tuesday, Sept. 5.
Bellingham traveled to Bender Fields to face Lynden Christian, emerging with a 1-0 win over the Lyncs. The Bayhawks became the only Bellingham school to win their first game of the season after Squalicum dropped its inaugural contest 7-0 to Shorecrest.
Meridian lost a close match, 3-2, to Bear Creek to begin its season. Bear Creek eliminated the Trojans last season from the playoffs in the 1A District 1/2 crossover.
Nooksack Valley is the only local Class 1A school to not yet start its season. The Pioneers will travel to Sedro-Woolley for a 7:30 p.m. kickoff Thursday.
Boys tennis
Sehome and Lynden, which are expected to be two of Whatcom County's top programs this season, played a close season-opening match on Tuesday. The Mariners won, 4-3, sweeping the doubles matches while Harley Kaiser earned a singles win.
Bellingham and Squalicum won their first matches more handily on Wednesday, Sept. 6. 
The Bayhawks defeated Oak Harbor 6-1, losing just one of the singles matches and sweeping the rest. Bellingham's Alex Strobel had the day's most impressive win, beating Oak Harbor's Trenton Evans 6-0, 6-0.
Squalicum picked up a 5-2 win over Ferndale, dropping two singles matches and sweeping the doubles. Trevor Lackey and Jonas Carpenter earned the singles wins for the Storm.
Sehome has a match with Lakewood at 4:30 p.m. Friday, Sept. 8, but all other local teams are off until Monday, Sept. 11.
Volleyball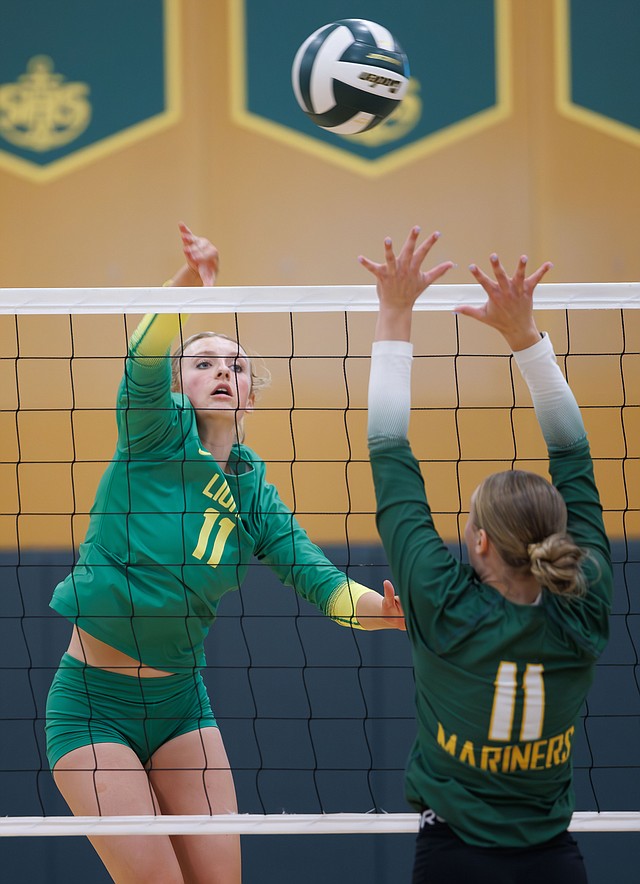 Meridian was the first Whatcom County team to start its season on Tuesday, hosting La Conner and coming away with a 3-0 sweep of the Braves. 
Senior Emry Claeys led the Trojans with 16 kills in 32 attempts. Freshman Eden Bernardy finished with 15 aces in her first high school game and junior libero Rylan Bernardy totaled 18 digs.
Lynden beat Sehome, 3-0, in both teams' season opener on Wednesday. Nooksack Valley also swept Mount Vernon, and Bellingham beat Mount Baker by the same result.
Lynden Christian played the closest match of the night, edging La Conner 3-2. 
Ferndale and Squalicum, which have yet to play their first matches, will open their seasons on Thursday.
WWU
Women's soccer
The reigning NCAA Division II national champions — which were also ranked No. 1 in the country in the preseason polls — are off to a mixed start to their 2023–24 season, going 1-1 over the first two games.
Western opened its season on the road at Biola, winning 2-0 on Thursday, Aug. 31. Sophomore forward Minji Rauch and junior midfielder Gracen Crosby scored for the Vikings. It was Crosby's first game with Western after transferring from Georgia State University.
The Vikings then made the trip to Concordia — ranked No. 17 nationally — and lost 4-0. Western's next game will be its home opener against No. 24 Cal State Los Angeles at noon on Saturday.
Volleyball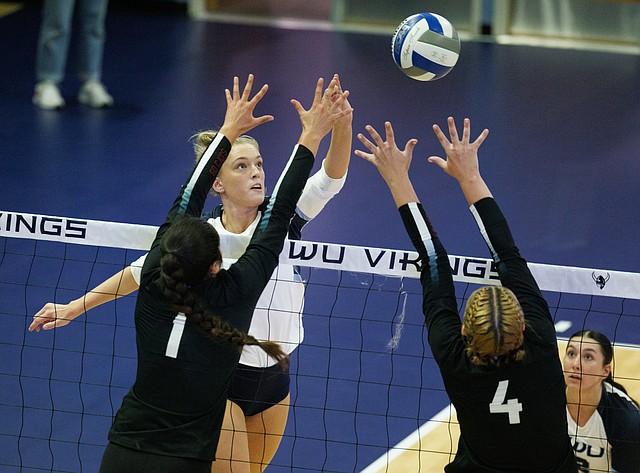 Western had a rough start to the new season, going 0-4 at the Yotes Classic Showcase in San Bernardino, California, from Aug. 31 through Sept. 2. Three of the Vikings' losses were sweeps, and all four games were against teams ranked within the top 20 in the country.
The Vikings will play another four games over two days, Sept. 8–9, at the Colorado Premier Challenge. That tournament will conclude Western's non-league schedule and matches against Great Northwest Athletic Conference opponents will begin on Thursday, Sept. 14.
Men's soccer
Western men's soccer is yet to get into the win column, tying Sonoma State in the first game of the season on Thursday, Aug. 31, and losing to Chico State, 2-0, on Saturday, Sept. 2.
Sophomore forward Albin Jonsson has scored the Vikings' lone goal of the season thus far, netting one in the opener versus Sonoma State.
Western continues its season-opening four-game road trip with a match at Concordia at 6:30 p.m. on Thursday, Sept. 7.
Girls soccer standings — Sept. 6
| | | |
| --- | --- | --- |
| Girls soccer | League | Overall |
| Team | W-L-T | W-L-T |
| Bellingham | 0-0-0 | 1-0-0 |
| Sedro-Woolley | 0-0-0 | 1-0-0 |
| Oak Harbor | 0-0-0 | 1-0-0 |
| Sehome | 0-0-0 | 0-0-1 |
| Lynden | 0-0-0 | 0-0-1 |
| Squalicum | 0-0-0 | 0-1-0 |
| Lakewood | 0-0-0 | 0-1-0 |
| Anacortes | 0-0-0 | 0-1-0 |
| Lynden Christian | 0-0-0 | 0-1-0 |
| Meridian | 0-0-0 | 0-1-0 |
| Mount Vernon | 0-1-0 | 0-1-0 |
| Burlington-Edison | 0-0-0 | 0-0-0 |
| Ferndale | 0-0-0 | 0-0-0 |
| Blaine | 0-0-0 | 0-0-0 |
| Mount Baker | 0-0-0 | 0-0-0 |
| Nooksack Valley | 0-0-0 | 0-0-0 |
Volleyball standings — Sept. 6
| | | |
| --- | --- | --- |
| Volleyball | League | Overall |
| Team | W-L | W-L |
| Anacortes | 1-0 | 2-0 |
| Bellingham | 1-0 | 1-0 |
| Lynden | 1-0 | 1-0 |
| Nooksack Valley | 1-0 | 1-0 |
| Burlington-Edison | 0-0 | 1-0 |
| Lynden Christian | 0-0 | 1-0 |
| Meridian | 0-0 | 1-0 |
| Lakewood | 0-0 | 1-0 |
| Blaine | 0-1 | 0-1 |
| Mount Baker | 0-1 | 0-1 |
| Mount Vernon | 0-1 | 0-1 |
| Sehome | 0-1 | 0-1 |
| Ferndale | 0-0 | 0-0 |
| Sedro-Woolley | 0-0 | 0-0 |
| Squalicum | 0-0 | 0-0 |
| Oak Harbor | 0-0 | 0-0 |