Elections
County Executive: Challenger Purdy wants to run county like a business
Longtime businessman hopes to streamline property development
September 7, 2023 at 5:00 a.m.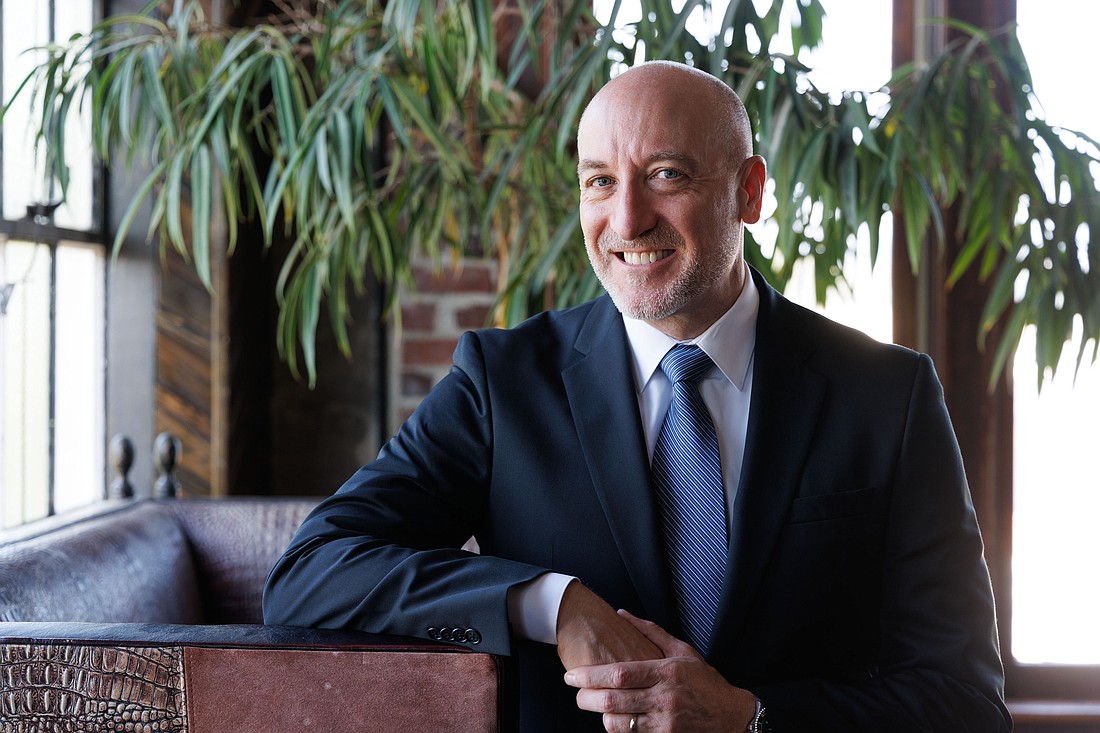 ---
---
Editor's note: This is the second of several profiles of candidates for top offices ahead of the November general election. Read the profile of incumbent Satpal Sidhu.
It's his first campaign, and Dan Purdy's decision to run for public office — something his wife, Allison, jokingly refers to as the result of his "insanity gene" — raises a question:
Can Whatcom County's 900 government employees, 1.6 million acres of land and 230,000 residents be managed like a boardroom? 
Purdy, a Lynden Republican with decades of corporate experience, believes so. 
"It's all about process," Purdy, 50, told the Cascadia Daily News editorial board during a recent interview. "We attack problems, we go after them, we define it, we measure it, we do everything that's necessary to ultimately get to the point of control." 
The longtime entrepreneur is running to challenge incumbent Executive Satpal Sidhu for the highest elected position in Whatcom County. 
Purdy thinks he's qualified because of his business experience at Fortune-500 companies such as BP, Hewlett-Packard and AECOM, as well as smaller companies and consulting businesses, including his current role as director of partnerships at Cultivate Advisors.
He also frequently touts his tenure in business as a "Certified Lean Six Sigma Black Belt" — a reference to a production/business management philosophy that emphasizes efficiency and elimination of errors — and his plans to support citizens, something he said Sidhu has failed to do. 
"We've got a guy in office right now that doesn't understand the role that he's been elected to, and I think that's dishonorable and disrespectful," Purdy said. "In the Whatcom County Charter, it says under section 3.2, under article 3, the county executive is the chief executive officer of the county, and those 11 words are really important because my opponent doesn't see it like that."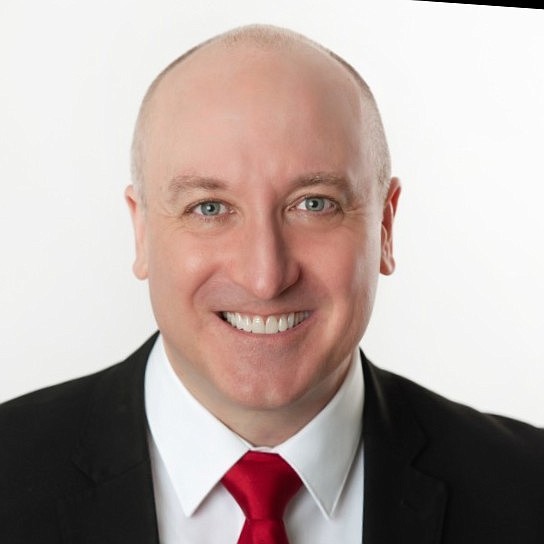 Purdy's focus on the CEO model raised concerns about his lack of experience and knowledge of county government during the primary election campaign. 
"I don't know how much he knows about local government or how involved he's been, and that concerns me," Misty Flowers, a local activist who ran against Purdy and Sidhu in the primary election, said in late June. 
"I feel like anybody that's taking on a county position, especially one like this, should understand what's been going on to really understand how we do something better."
Streamlined process
Purdy said a streamlined process is what's missing from current operations at the county level and part of the challenge in addressing major regional issues. 
Those issues, like homelessness, the high cost of housing, development in environmentally sensitive zones, even the impending water rights adjudication process, require "coordinated plans" of attack, and Purdy said he is ready to implement scorecards, dashboards and "performance guarantees" to ensure the county can begin to tackle those problems. 
But Purdy offered few specifics as to what those scorecards, dashboards and performance guarantees would look like for county staff, or even what performance metrics they'd measure. 
If elected, Purdy said he plans to implement them to help tackle issues like scarce housing and rising homelessness.
In 2023, Whatcom County reported the highest number of homeless individuals on record, with more than 1,000 people living on the streets or in emergency shelters. That number is an undercount, according to the Whatcom County Health and Community Services Department. 
"These are our brothers and sisters," Purdy said on Friday, Sept. 1. "I want everyone to be sheltered, and I want them all to have, you know, food in their bellies. But I also want them to get the help that they need." 
Purdy said the county needs to come together and talk about "what's working and what isn't," in the fight against homelessness. The tools that are working, in Purdy's eyes, include faith-based homeless services from Lighthouse Mission and its emergency shelter Base Camp, as well as youth and family-oriented homeless organizations like Lydia Place. 
What isn't working, he said, is the stratification of responsibility at the county level. 
"County government and city governments need to partner and get closer together, and stop pretending like we've got these jurisdictions because homelessness impacts us all," Purdy said. "Let's sit down at a really high level and create some type of strategic plan that says 'this is our goal.'"
His strategic plan
That strategic plan needs to deregulate existing city and county codes related to zoning and construction. One of his first goals in office — should he beat Sidhu in the Nov. 7 general election — is to closely inspect and reduce codes that limit or slow down property development, and create a "streamlined process" for new home development proposals across Whatcom County. 
A lot of the current zoning codes in the county, though, are state-established mandates. During his interview, Purdy did not identify specific codes that he intends to change, though he said he hopes to significantly reduce wait times in the permitting process. 
Purdy also proposed exploring "surplus public lands" for use for future affordable housing complexes, though didn't name any specific parcels. 
"I've got some ideas of what that could look like," he added, "just not for public comment at this point."
Developing new, affordable housing across the county, though, is critical, Purdy said, and he identified the cost of living — including high rent and mortgage payments — as one of four critical issue areas he's targeting throughout his campaign. 
The other three: public safety, accountability and responsibility, and environmental stewardship. 
Favors jail proposal
Public safety, he said, is a broad umbrella term that includes supporting the construction of a new jail, as well as flood recovery and emergency preparedness. 
Purdy fully supports the proposed countywide 0.2% sales tax to bring in funds to construct a new jail. That tax will help generate an estimated $14.4 million in 2025 alone, though there's no conclusive answer as to how those funds will be spent. 
"There are people in our community that would do us harm, and they need to be removed from society when they break our laws," Purdy said. "We're not trying to replicate what we've already done with a multi-level, top-down facility. I like the vision that our law enforcement and our strategic partners have right now." 
Purdy called that vision "like an open-air bazaar," where inmates can access increased medical and behavioral health services as well as rehabilitation programs: a major change from existing facilities "where there's no sunlight, there's no fresh air [and] there's black mold," making it a dangerous and untenable residence for inmates and the county staff who work with them.
Water rights battle looms
One of the major challenges facing the Whatcom County executive in the near future is the impending water rights adjudication process: effectively a lawsuit filed by the state Department of Ecology to determine who has access to water in the Nooksack River watershed. 
Though adjudication has been in motion in the county for years, Purdy hopes he'll be able to stop it before the legal filing starts, preventing "24,000 defendants" from the potential adverse impacts. 
That's unlikely, given similar attempts from the current administration — including a water solutions table that brought farmers, tribes and other parties together for discussions — have stalled or not been enough to slow the coming legal filing.
"This is an attack on Whatcom County, from my perspective," Purdy told CDN. "It's not neighbor against neighbor. It's not us versus them. It's not political ideology against political ideology, but rather, it's 'do we really want to do this?'"
A similar adjudication process in Yakima recently concluded after 35 years of fighting over water rights, and Purdy does not want to subject Whatcom County residents — particularly farmers or members of two local tribes — to the same fight. 
Purdy lives in Lynden with his wife of 19 years and their three children. Each week, he teaches life skills and personal improvement classes to about 30 teenagers through his church, and said he has been inspired throughout his life by men of faith. 
Currently, he's endorsed by several former politicos in Whatcom County, including former state Sen. Simon Sefzik, former mayor of Sumas Kyle Christensen and Port of Bellingham commissioner Ken Bell.