The A-List
Amy's picks: Comedy, concerts, pumpkins and peace
A curated list of happenings in Whatcom and Skagit counties
September 7, 2023 at 5:00 a.m.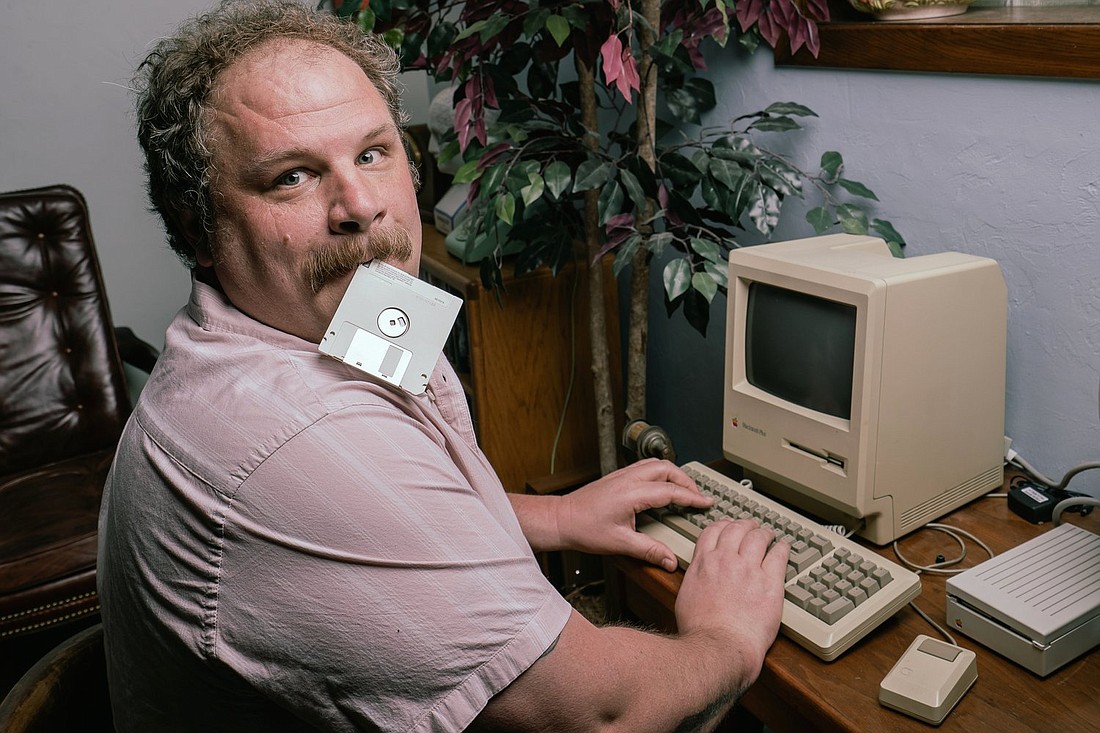 ---
---
AMY'S PICKS 
Vaudevillingham
7 p.m. and 9 p.m. Friday, Sept. 15, Cirque Lab, 1401 6th St.
It doesn't matter if the 15th of the month falls on a Friday, Tuesday or Sunday, this monthly fundraising variety show hosted by the Bellingham Circus Guild will set up the stage whatever day of the week it is and let the magic unfold. 
Another important thing to know about the uncensored and un-curated shows are that audiences will never see the same act twice, as they must be new to Vaudevillingham. It's also worth noting you don't have to be a guild member to perform, or even a professional (although each month has a featured pro).
Past offerings have included axe juggling, roller-skate-wearing aerial acts, a mad-lib singalong and a symphony made purely from conch shell noises, so expect just about anything to happen. The early show is family-friendly, but the late one is billed as "anything goes." Suggested donation is $10–$20, but nobody will be turned away if they don't have cash in hand. Info: bellinghamcircusguild.com. 
Southside Comedy Hour
8 p.m. Friday, Sept. 15, Corner Taphouse, 1125 Finnegan Way
If Nikki Kilpatrick's name sounds familiar, it's because the stand-up comedian and lead producer at Venus Comedy Productions hosts a number of shows a month throughout Bellingham and Whatcom County. 
Tonight's inaugural event in Fairhaven will once again see Kilpatrick as host, where she'll be joined by Gabey Lucas, Vanessa Dawn and featured performer Sam Miller. Kilpatrick reached out to CDN recently to tout the show — and Miller, who she said is a talented, charismatic, funny and inspirational human. 
"Sam has the rare ability to turn his own hard times of meth addiction, homelessness and serving time in jail into relatable, touching and hilarious stories," she said of the Olympia-based performer, adding that he needs to be seen in action to get the full scope of his talents. Tickets to do so are a mere $15 and can be purchased in advance. Info: eventbrite.com.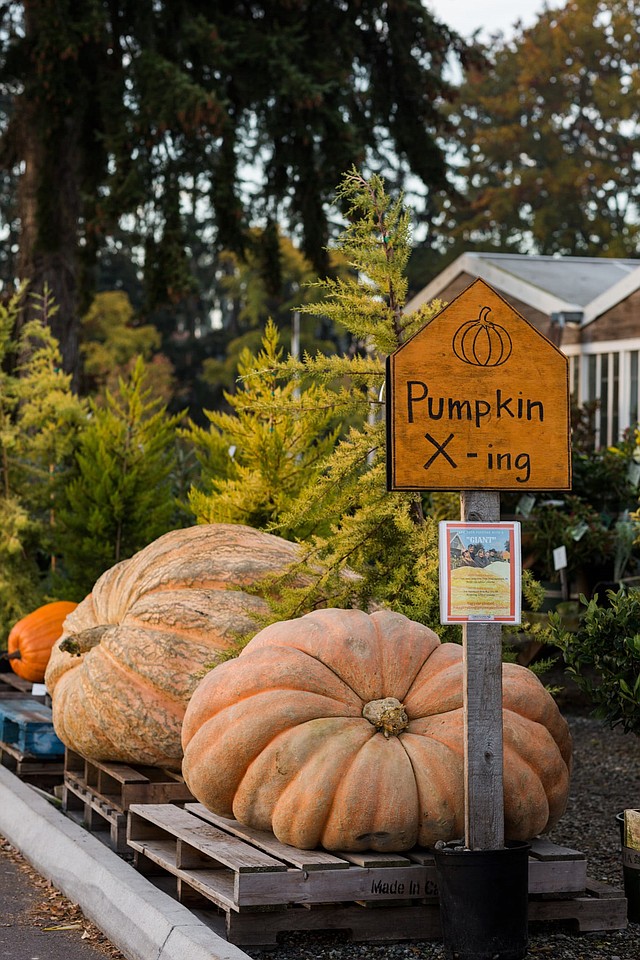 Skagit Valley Giant Pumpkin Festival
9 a.m. to 4 p.m. Saturday, Sept. 16, Christianson's Nursery, Mount Vernon
In gardens and farms throughout Washington state, people have spent summer months carefully tending their pumpkin patches, hoping to be one of the winners of the $5,000 in cash prizes doled out after the weigh-off that takes place during this pumpkin-focused party. 
"We had 12 giants roll in last year but the scales tipped at 1,614 pounds, with Joel Holland's giant pumpkin grown out of Sumner, Washington," Emma Christianson told me. "Joel is a master pumpkin grower who has won first place a few times here at the nursery." 
To find out if Holland will once again squash the competition, be on-site at 4 p.m. when the winners for the giant pumpkin and giant vegetable weigh-offs are announced. Assorted activities taking place throughout the day include family-friendly games, a hay maze, tractor rides, face painting, carnival games and live bluegrass music. Entry is free. Info: christiansonsnursery.com.
Concert Series Kickoff
7:30 p.m. Saturday, Sept. 16, Jansen Art Center, 321 Front St., Lynden
Around this same time last year, I was lucky enough to stumble across a rehearsal for an upcoming concert featuring pianists Etsuko Tomeda and Terhi Broersma, who were practicing on the Schimmel piano in the Jansen Art Center's Chamber Hall — the same place they performed later that week. 
I'm happy to report that the second-floor room, which also features artwork on the walls from the Jansen's regular exhibits, is a superb place to hear music. It's intimate, and the acoustics are fantastic.
When soprano Katie Van Kooten teams up with pianist Jeffrey Gilliam for the season kickoff of the monthly concert series, the program will include a song cycle by Wagner, classic arias, musical theater selections and a special set from "The Sound of Music." Tickets are $30. Info: jansenartcenter.org.
Bellingham Veg Fest
10 a.m. to 3 p.m., Barkley Village, 2219 Rimland Drive
I recently substituted ground turkey with a vegan "ground beef" when making spaghetti, and my dining companion was impressed enough that he requested the meal again the following week. 
What I'm trying to say is that even if it's not for every meal, eating vegan shouldn't be a chore. At Bellingham Veg Fest, everything — whether it's food, art, raffle items or craft-making supplies — will be 100% vegan, making the decision to not consume or use animal byproducts even easier.
Being that this is a Toward Zero Waste event, organizers are asking attendees to bring their own reusable totes, containers and utensils. They also point out that the festival is for everybody, not just vegans and vegetarians. If you're interested in knowing more about the lifestyle, however, feel free to ask questions. Info: bellinghamvegfest.org.
Open House
1–4 p.m. Sunday, Sept. 17, McIntyre Hall, Mount Vernon
As someone who regularly scrolls through the calendars of many performing arts organizations, I'm often struck by the scope of talent that comes through Mount Vernon — especially at the Lincoln Theatre and McIntyre Hall. 
Located on the Skagit Valley College campus, McIntyre Hall Performing Arts & Conference Center isn't just a place where out-of-town performers are booked for one-night-only MainStage shows. The venue also regularly welcomes young talent from the likes of Fidalgo Youth Symphony and Mount Vernon High School's various music programs. Additionally, audiences can hear from Pacific Northwest Opera, Skagit Symphony, Skagit Academy of Dance and many, many more. 
The Open House event will give highlights on the 20th season of building community through the arts, and many of the aforementioned entities will be on hand to talk about what they do. Behind-the-scenes tours will also be part of the free event, so sneak a peek if you have time. Info: mcintyrehall.org.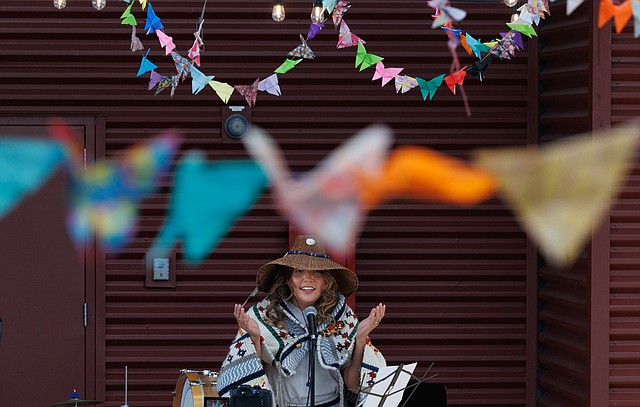 Peacemaker Awards
3–6 p.m. Sunday, Sept. 17, Structures Brewing, 601 Holly St.
I was on hand at Whatcom Peace & Justice Center's 20th annual celebration honoring local activists and change-makers last September, and admit being moved to the point of tears while listening to the host and awardees talk about the work they'd done to change the world.
This year's International Day of Peace event, "Transforming Justice," promises to be equally as moving, with labor and immigrants' rights advocates Alfredo Juarez Zeferno (Lelo) and Betsy Pernotto being singled out for their activism. Pernotto was one of the founders of Whatcom Jobs with Justice in 1995, and still serves as its co-chair. Zeferino is an immigrant rights organizers and local farmworker who is a member of Bellingham's Immigrant Advisory Board and part of the leadership that helped form the Independent Democratic Farmworker Union. 
Shu-Ling Zhao will reprise her role as emcee, and there will also be an info fair, drag performance with Navouny Divinne, live music, activities for kids and more. All are welcome. Bring a tissue. Info: whatcompjc.org.
ALL EVENTS 
Thursday, Sept. 7
'When Jack Met Jill'
7:30 p.m., New Prospect Theatre, 207 Prospect St.
Bellingham Theatre Guild presents Adam Szymkowicz's post-modern life story of this fable-famous couple as their first production on the Lucas Hicks stage. Tickets are $15. Info: newprospecttheatre.org. 
Friday, Sept. 8
Bellingham Greekfest
Through Sunday, St. Sophia Greek Orthodox Church, 510 E. Sunset Drive
Gyros, souvlaki chicken skewers, spanakopita, Greek salad, dolmades, baklava souvlaki chicken skewers, spanakopita, Greek salad, dolmades and more will be on the menu at this annual festival celebrating Greek food and culture. Live music by Taki and the Mad Greeks, performances by The Kefi Dancers and more will be part of the event. Entry is free. Info: bellinghamgreekfest.org. 
Millionth Pound Party
6–10 p.m., Trackside Beer Garden, 298 W. Laurel St.
Join Sustainable Connections to celebrate a million pounds of food recovered by its Food Recovery Program. Enjoy live music from Groovbot and The Beatroots, raffles and more. The program reduces food insecurity and addresses climate change by recovering and redistributing nutritious surplus food to neighbors in need. Info: sustainableconnections.org. 
Lend Us Your Ears
7:30 p.m., New Prospect Theatre, 207 Prospect St. 
The Bellingham Theatre Guild hosts its sixth season kickoff of this play-reading series. The pay-what-you-will performance will include readings of two original works and reveal the slate throughout BTG's 2023–24 season. Tonight's works are "Five Micro-Plays Near the End" and "Building Self-Esteem." Expect adult language and situations. Info: newprospecttheatre.org. 
Bellingham Music Club Season Kickoff
7:30 p.m., First Congregational Church, 2401 Cornwall Ave.
Talented Canadian-American pianist Jacques Després will share his talents at a "Night Beat" performance. Suggested donation is $20 (free for students). Info: bellinghammusicclub.org. 
Al Stewart and The Empty Pockets 
8 p.m., Lincoln Theatre, 712 S. First St., Mount Vernon 
Hear this celebrated Scottish-born singer-songwriter play old favorites such as "Year of the Cat," "Time Passages," "On the Border" and more. Tickets to hear the folk singer and his band are $48–$68. Info: lincolntheatre.org. 
Farm Week
Through Sept. 16, throughout Whatcom County
Eat Local Month continues with Farm Week (Sept. 10–16), Restaurant Week (Sept. 17–23), and ends with Seafood Week (Sept. 24–30). Related activities take place throughout the month. Info: sustainableconnections.org. 
Summer Farmers Market
3–7 p.m., Rome Grange, 2821 Mt. Baker Highway
In keeping with their mission to promote agricultural-community interested, the Rome Grange will be hosting this market every Friday through Sept. 22. Info: romegrangewhatcomcounty@gmail.com.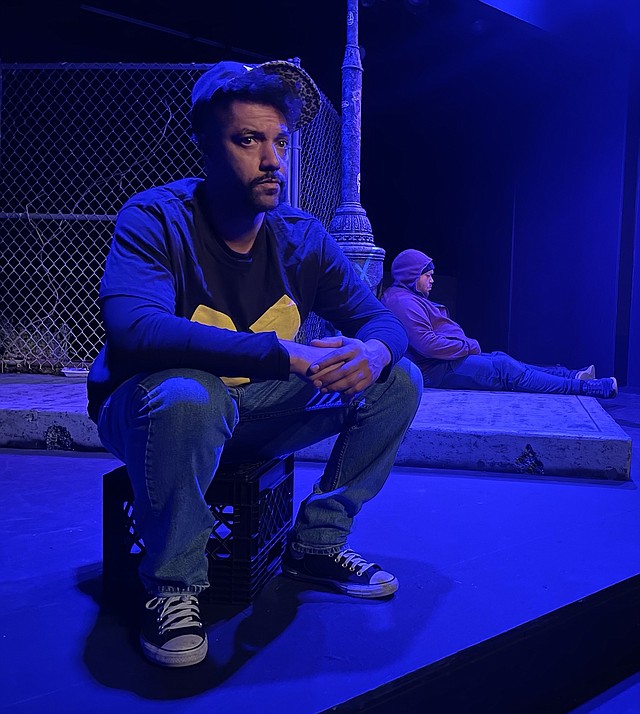 Saturday, Sept. 9
Dahlia Show
10 a.m. to 2 p.m., Bloedel Donovan Community Building, 2114 Electric Ave.
Whatcom County Dahlia Society will host this event today and Sunday featuring a bevy of blooms grown by members. Take notes on your favorites, and then purchase them at the society's tuber sale in April 2024. Info: whatcomcountydahliasociety.org/about.
'Pass Over'
7:30 p.m., New Prospect Theatre, 207 Prospect St.
Antoinette Chinonye Nwandu's provocative riff on 'Waiting for Godot' shows for one night only, bringing Spokane's Stage Left Theater's award-winning production to Bellingham. The play recently took top honors at the American Association of Community Theatre's national competition, and features former Bellingham performer Matt Slater. Info: newprospecttheatre.org.
Bellingham Farmers Market
10 a.m. to 2 p.m., Depot Market Square, 1100 Railroad Ave.
Approximately 90 vendors from Whatcom and Skagit counties are on site at this weekly market, which continues every Saturday through Dec. 16. Info: bellinghamfarmers.org. 
Mt. Baker Vintage Trailer Rally
Noon to 3 p.m., NW Washington Fairgrounds, Lynden
Attend a free open house to view these vintage trailers. A food truck will also be on-site. Info: downrivertrailers.com. 
'Returning the Bones'
6 p.m., Village Books, 1200 11th St.
Award-winning actor, playwright, director and author Gin Hammond will share her new book, a novel she adapted from the celebrated play of the same name. Please register in advance for the event. Info: villagebooks.com. 
Modern Square Dance Party
7–9 p.m., Ten Mile Grange, 6950 Hannegan Road, Lynden
Rainbow Squares will host this event. No experience is needed; couples, singles and families are all welcome, and no partner is necessary. Squares, lines and circle dances will be tough. Entry is $3 for youth, $5 for adults. Info: 360-733-4487.
Sunday, Sept. 10
Second Sunday Jazz
2 p.m. Sunday, Sept. 10, Heart of Anacortes, 1014 14th St. 
Anacortes Public Library and hosts the Greta Matassa Quintet featuring guitarist Brian Monroney, bassist Clipper Anderson, Mark Ivester on drums and Alexey Nikolaev on sax. The new group will play new material and arrangements with a contemporary jazz bent. Entry is free. Info: jazzatthelibrary.com. 
Monday, Sept. 11
Guffawingham
8:30 p.m., Boots Bar and Lounge, 1263 Barkley Blvd.
This weekly stand-up comedy show has returned from the ashes and can be attended every Monday. Each show will feature a host, and people can show up early to sign up for a slot on the roster. Info: Facebook.com/guffawingham. 
Tuesday, Sept. 12
History Sunset Cruise
6–8 p.m., Bellingham Cruise Terminal, 355 Harris Ave.
Join the Whatcom Museum for the final day of this popular summer cruise, which takes locals and visitors aboard the 100-foot Victoria Star tour boat. Participants get close-up views of parks, businesses, industry and neighborhoods from Bellingham Bay, with historian Brian Griffin serving as the tour guide. Tickets are $35–$40. Info: whatcommuseum.org. 
Wednesday, Sept. 13
Comedy Night
7 p.m., The Blue Room, 202 E. Holly St.
Vanessa Dawn hosts this stand-up comedy show, featuring headliner Monica Nevi and Adam Tiller. Tickets are $7 to the all-ages show. Info: blueroombham.com.   
Thursday, Sept. 14
Raise the Roof Auction
6 p.m., Lairmont Manor, 405 Fieldston Road
Habitat for Humanity will host this 14th annual fundraiser, which features an online silent auction through today, games, entertainment, a "trashion" show, beer, wine, appetizers and more. Tickets are $50. Info: hfhwhatcom.org. 
Chuckanut Radio Hour
7 p.m., FireHouse Arts and Events Center, 1314 Harris Ave.
Music, poetry, comedy and literature will be on the lineup at this monthly event. Naturalist, author and educator David B. Williams will be the featured author, discussing his book "Homewaters." Erica Bauermeister, author of "The Scent Keeper," will interview him. Please reserve tickets in advance. Info: villagebooks.com. 
'Southern Fried Funeral'
7:30 p.m., The Claire Theatre, 655 Front St., Lynden
Attend opening night of this "dysfunctional family comedy," which continues weekends through Oct. 1. The plot follows the Frye family, who reunites when the patriarch dies and the rest of his family is left to pick up the pieces — if they don't kill each other first. Tickets are $13–$15. Info: theclaire.org. 
Beach Comedy
8:30 p.m., Beach Cat Brewing Co., 7876 Birch Bay Drive
Stand-up comedian, podcaster and writer Adam Tiller will headline this show, and there will also be an open mic. Entry is free. Info: beachcatbrewing.com. 
Improv Open Mic
9:30 p.m., The Upfront Theatre, 207 Prospect St.
Anyone who wants to is welcome to sign up to play some fun improv games. Come see the show or participate for $5. Info: theupfront.com. 
Friday, Sept. 15
Pig & Swig
5–10 p.m., Pioneer Pavilion, 2007 Cherry St., Ferndale
"Denim and Diamonds" will be the theme of this fundraiser for the city's 2024 Flower Basket Program. Tickets are $50 and include one barbecue meal ticket, one drink ticket and line-dancing instruction from the Lynden Line Dancers. Please purchase them in advance. Info: Ferndale-chamber.com. 
Season Kickoff Weekend
7:30 and 9:30 p.m., The Upfront Theatre, 207 Prospect St.
Watch "Back from Break" improv comedy shows Friday and Saturday. This weekend's focus will feature performers asking the audience to share their summer break stories to inspire their scenes, incorporating improv games, scenes, ticket giveaways and more. Tickets are $10–$16. Info: theupfront.com. 
The Robin Christopher Show
8 p.m., New Prospect Theatre, 207 Prospect St.
Robin Corsberg and Christopher Coombs bring their monthly live theater talk show to the stage, featuring improvisers and a variety of other talents — including audience members themselves. Tickets are $15. Info: newprospecttheatre.org.
Saturday, Sept. 16
Dockside Market
10 a.m. to 2 p.m., Squalicum Harbor, Gate 5
Local fisherfolk will be selling their fresh and frozen wares at this twice-monthly market. Visit the dock early to find the best selection of seafood options. Details and participating vendors and products are posted 24 hours ahead of sale days. Info: bellinghamseafeast.org. 
'Clue'
6:30 p.m., Lincoln Theatre, Mount Vernon
Skagit Rotary presents a special viewing of this film based on the popular board game. The comedic whodunnit begins at a dinner party where the host is soon murdered and all the guests are suspects. The evening includes a costume contest, trivia, prizes and live entertainment by Dean Snider. Tickets are $8.50–$11. Info: lincolntheatre.org. 
Sound System Benefit
7 p.m., New Prospect Theatre, 207 Prospect St.
Help the venue raise funds for new microphones and stands to go with them at this music-filled event featuring local performers Marvin Johnson and Mitzi Moore, Mark Ashworth and Rick Haykin, Chad Petersen, Chicken Dingee and Sharon Mayson, Penny Stinkers, and more. Entry is by donation. Info: newprospecttheatre.org. 
Before heading out to attend in-person happenings, check with individual venues to make sure the event is still taking place as scheduled.
The A-List appears weekly. To submit an event for consideration, email calendar@cascadiadaily.com. 
A previous version of this story stated tickets to the Southside Comedy Hour were $10. They are $15. The story was updated at 11:48 a.m. Friday, Sept. 8. Cascadia Daily News regrets the error.