Theater
TJ Anderson's theatrical evolution
From 'Music Man' to the upcoming 'Hedwig,' the actor/singer finds joy in music
September 6, 2023 at 5:00 a.m.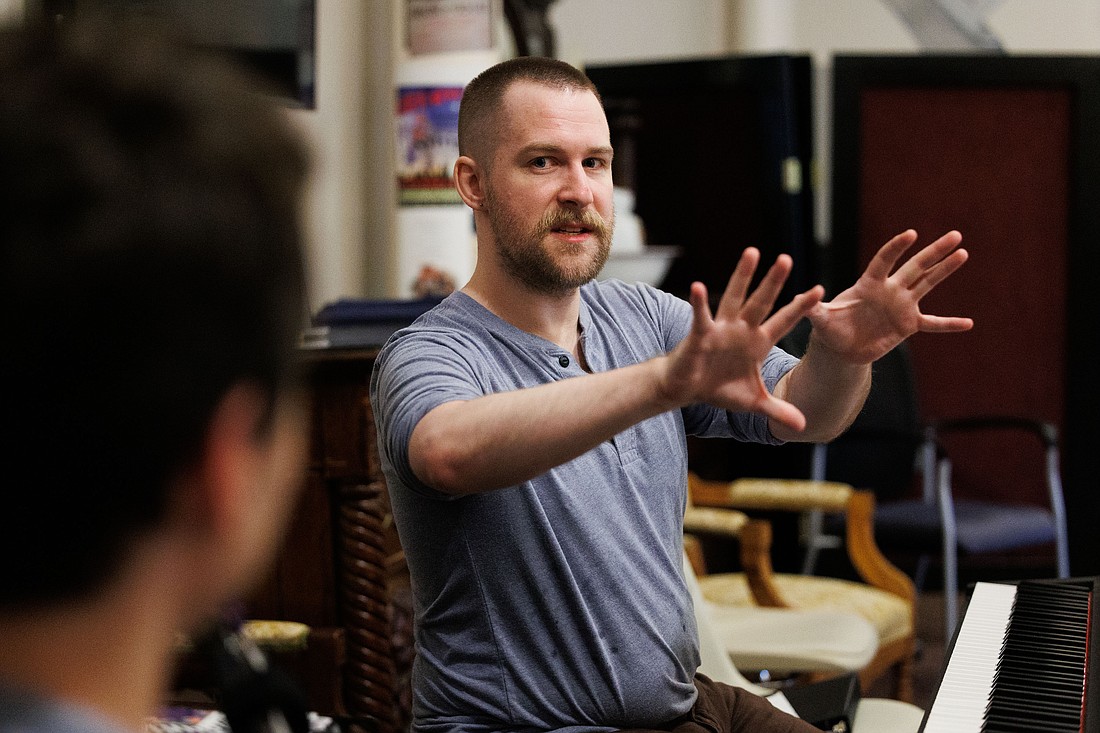 ---
---
Actor, singer and musical director TJ Anderson's first theater memory is of playing the character of Winthrop in "The Music Man" in third grade. 
"I definitely messed up some entrances and forgot some lines," he said, "but I had a blast singing and dancing and I was hooked." 
From then on, he said, he's been involved in musical theater in some capacity, from school musicals to Village Theatre Kidstage to productions at Western Washington University, Bellingham Theatre Guild (BTG) and many other venues.
Choirs have also been a fixture in his life, starting with the Seattle Children's Chorus, and now with Bellingham's Choir of the Salish Sea.
The next role for the Everett native and 2011 Western graduate is as musical director of Bellingham Theatre Guild's production of  "Hedwig and the Angry Inch," which opens Sept. 22 and runs through Oct. 8.
"'Hedwig and the Angry Inch' is something (his partner) Joe Urdiales and I have been working toward for a long time now," Anderson said.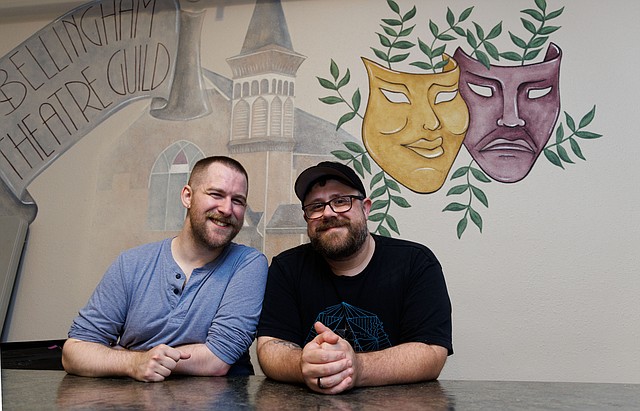 The 1998 musical, with music and lyrics by Stephen Trask based on a book by John Cameron Mitchell, is about Hedwig Robinson, a fictional genderqueer East German singer, inspired by a divorced U.S. Army wife who was Mitchell's babysitter and who worked as a prostitute at her Kansas trailer home.
The plot is complex, but what drives the story is the premise that Hedwig is the victim of a botched sex-change operation, and is searching for stardom and love. The music reflects the 1970s glam-rock style of David Bowie, Iggy Pop and Lou Reed.
"I don't know the details of the meetings where BTG's play selection committee and the board developed the season, but we are incredibly excited to get to put on this show," Anderson said.
"Hedwig is an incredibly complex character," said Anderson, 35, who graduated from Western with a bachelor's of music in vocal performance. "The show is a meditation on art, love, identity, finding wholeness in oneself and moving forward from trauma and abuse." 
Anderson said the cast is "small but mighty" and features some powerhouse voices and accomplished actors who will be performing at a place Anderson considers his second home.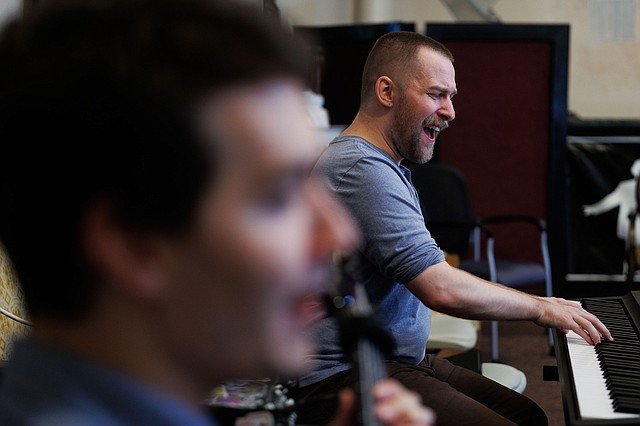 "I've had many incredible opportunities there and I'm fortunate to have developed some wonderful friendships," he said of the Bellingham Theatre Guild. 
When it comes to specific shows he's performed in, Anderson cites "Forever Plaid" as a personal favorite. He said the musical about a high school quartet whose dreams of recording an album ends in a collision with a bus — but sees the Plaids return from the afterlife with one final shot as musical glory — "has its hooks" in his heart. 
"I've been able to be in multiple productions of that show," he said, "playing a different character each time, and every time I find something new to love. It's such a warm blanket of a show that just makes me happy."
Anderson also performs with the Choir of the Salish Sea, a high-level tenor and bass choir formed in 2019 and led by Kevin Allen-Schmid that is focused on environmental and community social awareness.
"Singing with the Choir of the Salish Sea over the last few years has been an incredible joy," Anderson said.  "It's a great group of people, we sing wonderful music, and the feeling of making music with a group of people all working together is like none other." 
In November, Anderson will be music-directing Western Washington University's production of "Ride the Cyclone," a comedic musical that sounds a lot like "Forever Plaid." It's about a teen chamber choir who all die in a roller-coaster accident and are offered a chance to return to life. 
Next spring, Anderson will be music director for "Pippin" at Bellingham Theatre Guild. The play will be directed by Mish Kriz. 
In his spare time, Anderson is a cat dad, an origami enthusiast and an amateur baker. 
"All in all," Anderson said, "I'm excited for what the coming year has in store. While I love music directing, I plan to audition for more shows in the next couple years, getting back onstage and performing more." 
For more information on Bellingham Theatre Guild's 2023–24 season, go to bellinghamtheatreguild.com.