News Obituaries
Environmental 'rabble-rouser' spent lifetime fighting for clean water
Longtime Blaine resident Wendy Harris died on Aug. 31
September 6, 2023 at 10:01 a.m.
|
Updated September 6, 2023 at 2:16 p.m.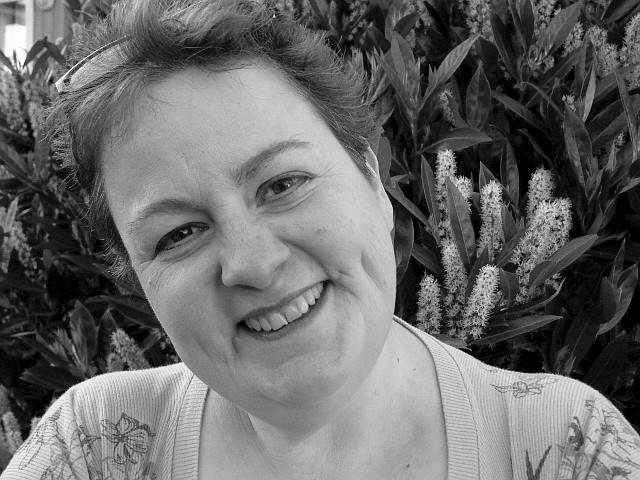 ---
---
There were times when Wendy Harris was her own worst enemy: passionate to the point of exhaustion, unwilling to compromise her beliefs for the sake of incremental progress; unwavering in her criticism of city and county leadership and fastidious in her journalistic efforts to report on Whatcom County's environment. 
Harris, a longtime Blaine resident, passed away at the age of 62 on Thursday, Aug. 31. The Whatcom County Medical Examiner said Harris died of natural causes related to hypersensitivity pneumonitis, an immune system disorder that affects the lungs. 
She spent her lifetime championing environmental causes, fighting for clean water and increased wildlife and habitat protections. 
When she moved to Whatcom County almost two decades ago, she had little background or knowledge of environmental protections. She liked to joke that she "didn't know what a watershed was," when she first got involved in activism, she told the Cascadia Weekly in 2013.
But that didn't stop her from learning. 
"I remember having coffee with her soon after she got here — I'm guessing about 16 years ago now — and just talking about environmental issues in Whatcom County," said Eric Hirst, a  local environmental activist and retired engineer. "It was clear even then she was smart, she really cared about the issues, wanted to learn a lot and she wanted to be useful."
Hirst worked alongside Harris in the ensuing 15 years, participating in the same environmental caucus and WRIA 1 Watershed Management Project meetings. They even joined a 2016 lawsuit against Whatcom County together — today known as the Hirst Decision — over the Growth Management Act. 
Harris was one of five plaintiffs in Whatcom County vs. Hirst, Futurewise, et al., alleging the county failed to comply with state Growth Management Act requirements to protect water resources. The Washington State Supreme Court sided with Hirst and Harris. 
Friends of Harris described her as "a thorn in the side" of Whatcom County leadership and beyond. 
"That Hirst decision — that was the biggest thorn, I think," Mimi Kay said Wednesday, Sept. 6. "She paid such close attention. She questioned everything, and pointed out irregularities."
Her dogged commitment to environmental causes and her relentless pursuit of truth made her, at times, unpopular with local leadership who sought to increase growth and development strategies.
That commitment to protecting nature eventually led Harris to citizen journalism. Her platform: a Facebook group known as "Whatcom Hawk," which eventually spun out into other environmental groups. As leader of the Hawk, Harris tracked every county council meeting, reported on shifts in local policy and detailed new developments that may harm Whatcom's sensitive ecosystem.  
In 2013, she was the first recipient of the Paul deArmond Citizen Journalism Award for her keen attention to city and county policy. The award was named in memory of Bellingham activist Paul deArmond, who passed away in 2013. 
"I am not sure I ever 'chose' citizen journalism," Harris said in a February 2014 speech when she accepted the award. "As an observer and a perpetual outsider, it is probably more accurate to say that citizen journalism chose me. And this is not completely surprising. I believe a defining characteristic of citizen journalism is that it is the domain of those who challenge the status quo." 
And challenge the status quo she did.
"She was perhaps the most passionate and, dare I say, the most committed rabble-rouser tracking Whatcom County water issues that I encountered," WRIA 1 planning unit member Alexander Harris (no relation) said Tuesday, Sept. 5. "She was unscripted and unapologetic in her belief that we are not doing enough." 
Alexander, who works at local environmental nonprofit RE Sources, added that he's "never met anyone quite like her: she was fierce and committed and passionate." 
This story was updated at 2:16 p.m. Wednesday, Sept. 6, to include additional information about Harris.