Business
Recent Wobbly protests and union efforts in Whatcom, Skagit Counties
Several businesses and organizations filed and certified union agreements in last two years
September 2, 2023 at 5:00 a.m.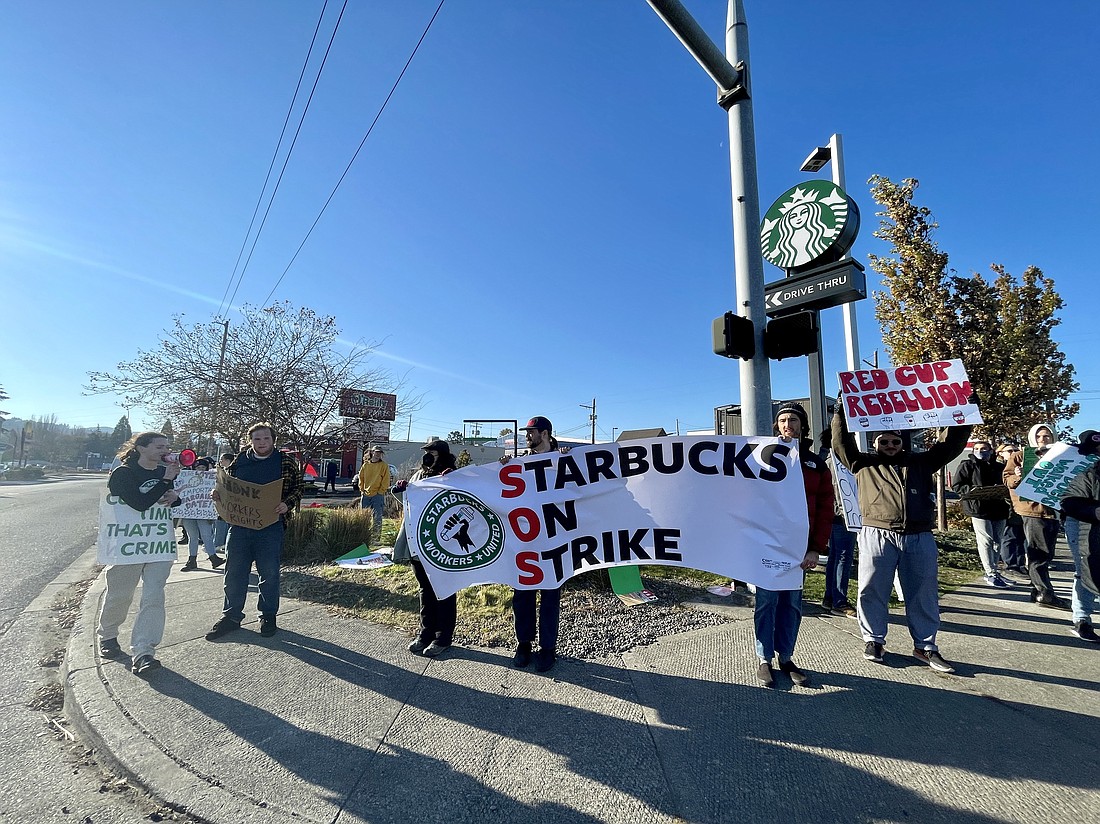 ---
---
Unionization efforts in Whatcom and Skagit counties have grown in recent years, with several businesses and organizations filing and certifying union agreements with the National Labor Relations Board (NLRB) in the last year. 
Those businesses include national chains like Starbucks and REI, healthcare organizations such as PeaceHealth and small businesses including a local roofing company and farmworkers. 
Starbucks union filing
It's been more than a year since several Starbucks locations in Whatcom County filed to unionize, and since then, three locations (Cordata, Sehome Village and the Iowa & King drive-thru) have successfully voted to form a union. 
Local employees, though, said lawyers for the international coffee magnate have been unwilling to meet them at the bargaining table. 
The NLRB mailed ballots out to PeaceHealth's 89 advanced care providers at two hospitals in Whatcom and Skagit counties on Aug. 21. Those 89 physician assistants, nurse practitioners and certified midwives filed for union status in July this year, citing increased pressures from management to fit more patients into their schedules to boost revenue. 
NLRB will count the ballots Sept. 18. 
Academic Student Employees (ASEs) at Western voted overwhelmingly to form a union in June; 98% of the 824 ASEs voted to form the union, meaning just 19 voted against it. 
Western Academic Workers United is also seeking authorization cards to recognize 1,500 operational student employees who fill maintenance and clerical roles on campus. 
REI workers
Workers at Bellingham's REI Co-op voted to unionize in June this year, making it one of just two unionized REI locations on the west coast. Employees voted 40-12 to join United Food and Commercial Workers Local 3000. Staffers have reported significant schedule reductions.
Washington Bulb Company strike
Last year, on the eve of Skagit County's major tulip festival, dozens of employees walked off the job to demand better pay and working conditions. Employees voted to form a union and went on strike while negotiating with Washington Bulb Company, one of the nation's largest tulip growers. 
The company negotiated with workers and the Familias Unidas por la Justicia, an independent farmworker union, and met several of the workers' demands, including raises. The company said other demands, like waterproof gear and gloves, will be addressed at a later date.