Recreation
'A win-win for everyone': Local trail system expanding
Y Road Trail system project includes 17 miles of multi-use recreation trails
September 2, 2023 at 6:00 a.m.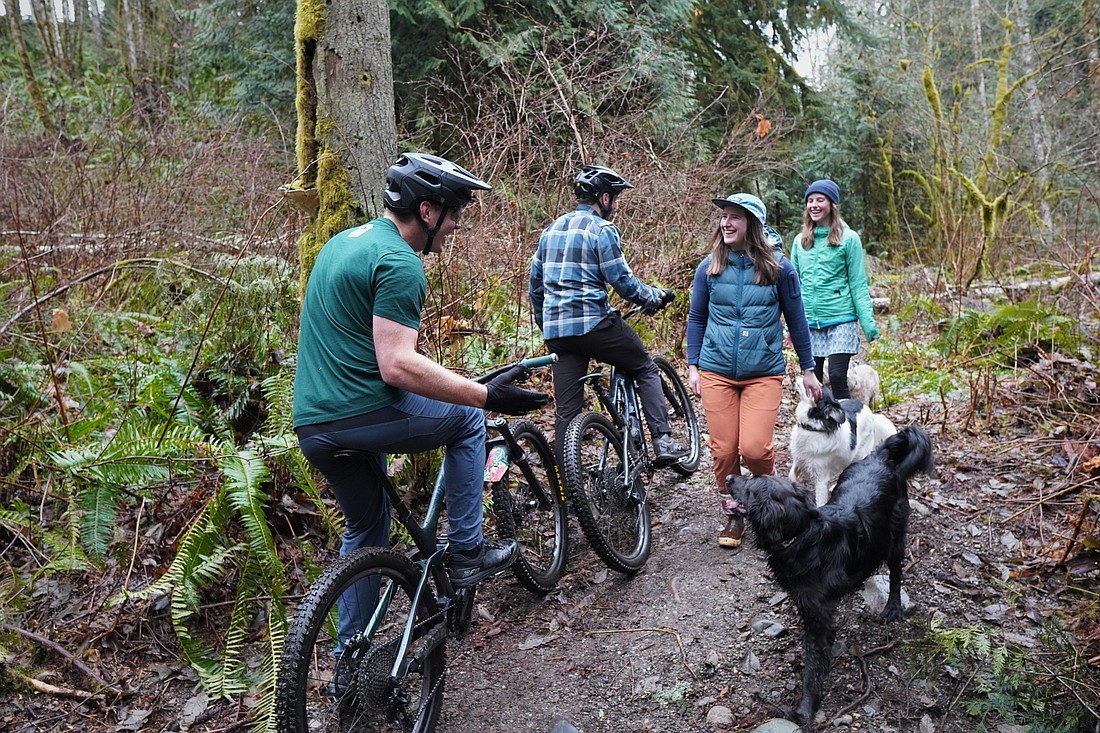 ---
---
The Y Road Trail system below Stewart Mountain is undergoing a makeover with improved paths for multiple-use recreation.
The Department of Natural Resources (DNR) has begun trail construction in the Olsen Creek Forest Block, which consists of 5.5 square miles of contiguous State Trust land in the Lake Whatcom Watershed. 
The project includes 17 miles of trails that eventually could connect bikers, hikers and equestrians to Lake Whatcom County Park, said Hyden McKown, DNR's Baker District recreation manager.
Introducing more trails in Whatcom County has become increasingly important as the population soars.
"With more people moving to the area, the pressure on all public lands and on DNR-managed trust lands has increased dramatically," McKown said. "We are trying to meet the public demand for more recreation."
The new Olsen Creek Trail System will include as many as 48 bridges and will redo four miles of existing non-designated routes. 
McKown said the agency also will close six miles of existing trails deemed unsuitable for recreation.
The project is part of the Baker to Bellingham Non-Motorized Recreation Plan approved in 2019. Stakeholders want to optimize outdoor recreation on DNR land throughout Whatcom County, said Chris Hankey, the agency's Baker District manager.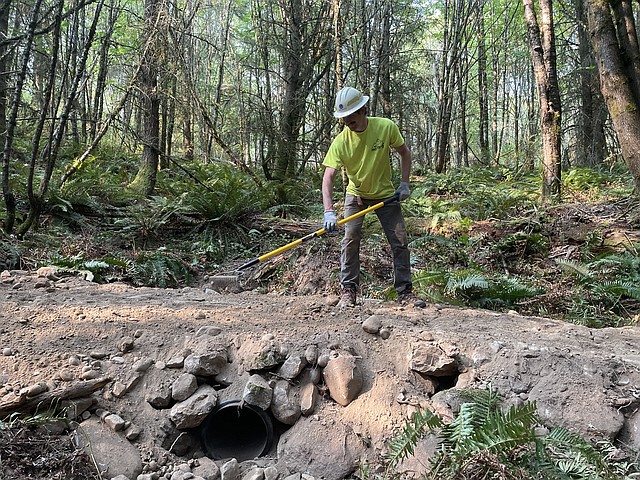 McKown said officials assessed working forests in Whatcom County comparable to the size of Portland, Oregon, (86,000 acres) for biological, geological and management suitability. They identified five county areas, including Olsen Creek, available for non-motorized recreation development. 
The upgraded trail systems will help Bellingham remain a magnet for outdoor enthusiasts.
Galbraith Mountain is a nationally recognized fat tire haven with 65 miles of single-track biking trails. The Mt. Baker Ski Area was one of the first hills to welcome snowboarders. Thousands flock to the North Cascades in the summer for hiking, climbing and backpacking. 
"People are moving to Bellingham and Whatcom County for the recreation opportunities," McKown said. 
Project has received little fanfare
The Olsen Creek project has received little fanfare in the past five years while agency staff worked on getting permits and funds to begin the renovation.
DNR has secured $700,000 to fund the project's first phase, but total costs will increase depending on how long it takes to finish.
Hankey said the state, Whatcom County and Whatcom County Land Trust also pooled resources to buy an 82-acre parcel for $736,000 to connect the trail system to the current Y Road dirt parking lot. Users previously crossed private property to reach the trails generally used by locals looking for year-round accessibility. 
The county will continue to maintain the main parking lot. DNR officials plan to build another parking area with restrooms in phase II.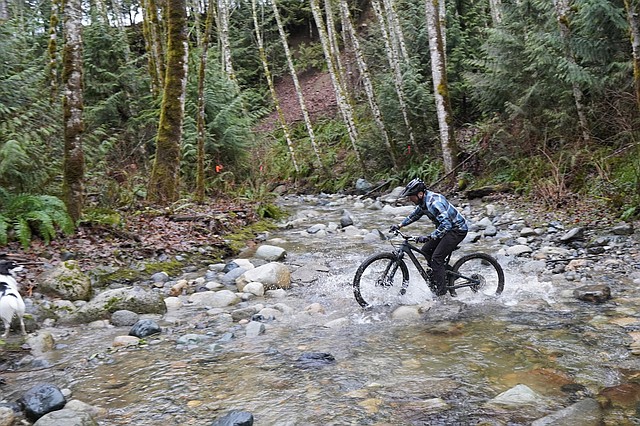 The site encompasses a harvested plantation like much of Whatcom County forestland. It lacks appealing scenery until summiting Stewart Mountain for sweeping views of Mount Baker and the Twin Sisters. 
However, the DNR project has promise for future generations by supporting ecologically fragile sites, such as fish-bearing Olsen Creek.
"New trail work is focused on avoiding critical areas like wetlands and steep slopes, staying off private property and directing traffic to a multi-use trail bridge that will be constructed across Olsen Creek," McKown said.
Trail builders plan to maintain natural drainage patterns and encourage regeneration. Agency staff hope the new routes will discourage unsanctioned trail building that damages the landscape.
McKown said all kinds of users have built what is known as "social trails" across Whatcom County.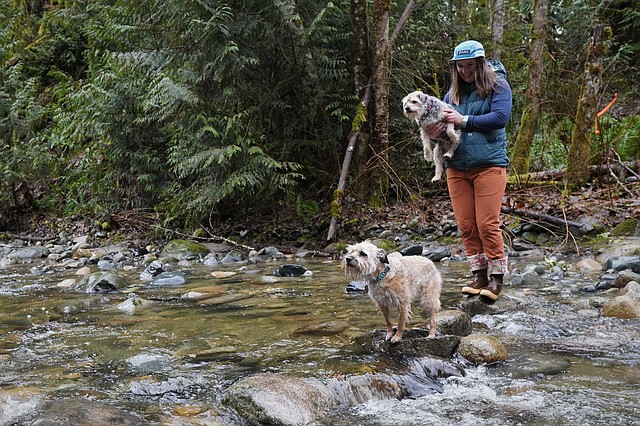 "Mapping applications are exacerbating the issue by advertising unsustainable trails to everyone," he added. 
For three decades, the Whatcom County chapter of Backcountry Horsemen built and maintained the makeshift Y Road trails totaling about 20 miles of zig-zagging routes through second-growth forest. The equestrians worked with DNR staff and logging companies to provide a recreation outlet close to Bellingham.
The equestrians expect to remain involved, said Joe Remenar, the Horseman's local director.
"It's great that it's finally going to come to fruition," he said. "But once the trails are built, somebody still has to maintain them." 
Work may continue through 2028
The trail network could take years to complete. A State Environmental Policy Act checklist says the work might continue through 2028, depending on funding and help from trail volunteers.
The Washington Trails Association, Whatcom Mountain Bike Coalition and Whatcom Backcountry Horsemen sponsor volunteer work parties with DNR.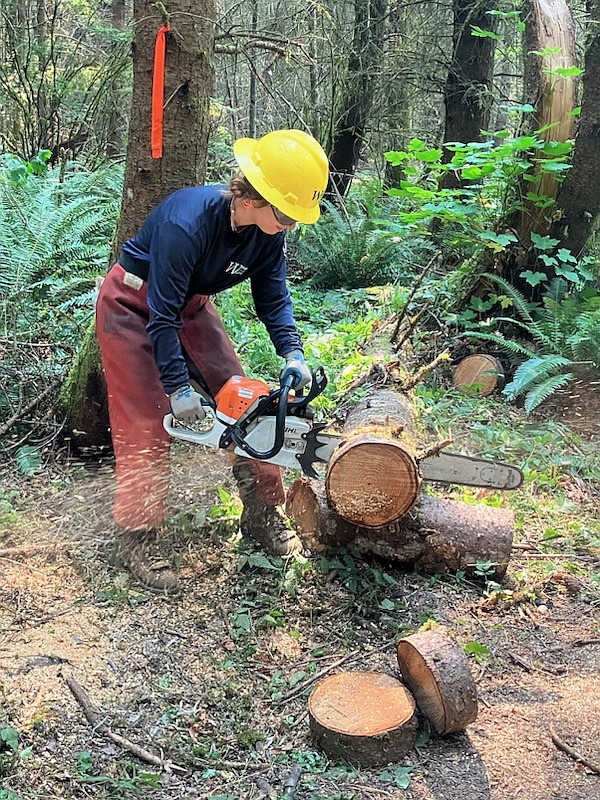 But crews cannot work year-round because Lake Whatcom Watershed codes limit construction from Oct. 1 through May 31. The Washington Conservation Corps has been clearing soil for the past month.
Work should begin again on June 1, 2024 to take advantage of the summer window, McKown said.
Agency staff also hope the new trail design will defuse tensions among users. 
An incident in 2021 about a half-mile from the Y Road parking lot resulted in a biker suffering five stab wounds while pinning a 69-year-old hiker to the ground. The hiker pleaded guilty to third-degree assault in May. 
Workers have already altered the trail where the incident occurred. McKown said the change was not in response to the confrontation, but to mitigate environmental concerns.
Plans call for specially designated downhill sections for mountain bikers similar to the additions near the Chanterelle Trail in Lake Whatcom County Park. 
Such touches should help keep the peace.
But really. Who can complain when we're getting more trails?
"It really is a win-win for everyone," McKown said.
Elliott Almond's outdoor column appears monthly. Email: elliottalmond4@gmail.com.