Faces in the Crowd
Rika Wong: Owner of Buu Chan Asian foods
CDN's weekly community profile
September 1, 2023 at 5:00 a.m.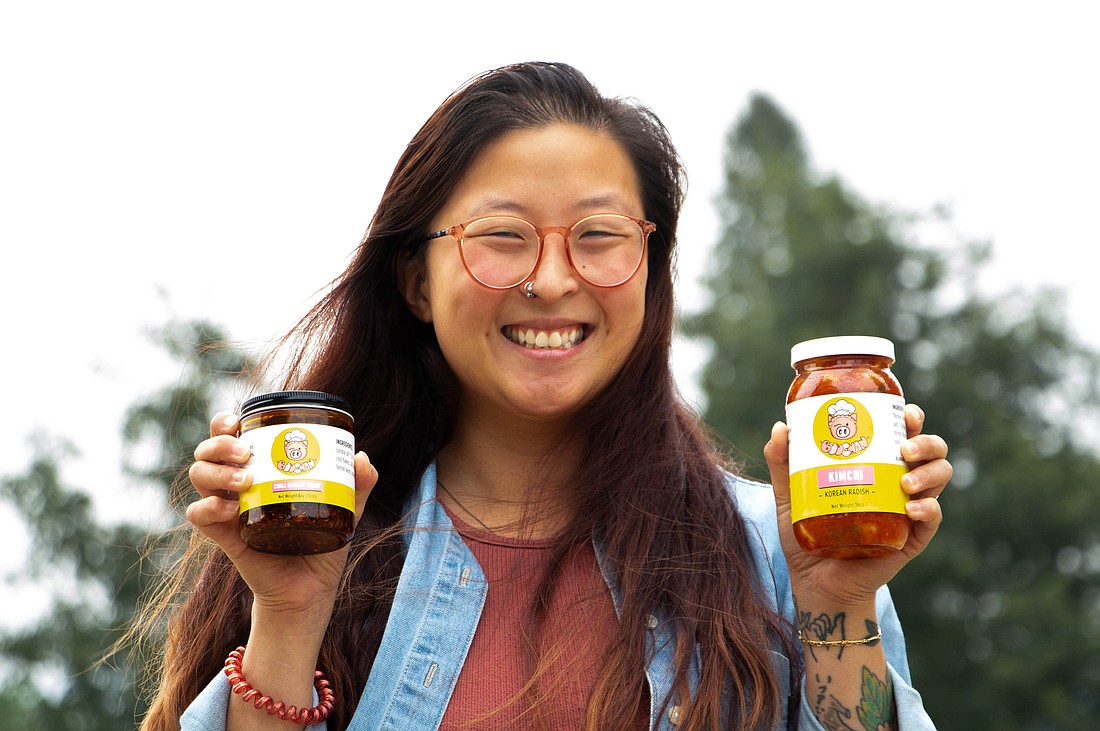 ---
---
Rika Wong (she/they) 
Age: 30
City: Bellingham
Lived here for: 13 years
Originally from: Seattle
Notable: Owner and creator of Buu Chan, experienced food service worker, food lover.
How did Buu Chan start? 
The business really started because I moved here in 2010, and I was almost immediately homesick. I went home to Seattle about every weekend, and I stockpiled food and then brought it up here, shoved whatever I could in my dorm fridge, and then ate that for a week, then went home and did the exact same thing over again.  
And the longer I've lived here, the more I kind of thought, 'OK, well, if I was having those experiences, and I was missing something from home, there were probably lots of other people here that were feeling the exact same way.'
Where does your love for food come from? 
I think it's very culturally based, right? I'm half Japanese, half Chinese, and in both of my cultures, food [has] just always been central. It's how you bring people together, it's how you share, it's how you celebrate. So for as long as I can remember, the main focus of all of our family celebrations — all the holidays, birthdays, everything — has just been food. 
And then as I got older, it was also how I started to learn about other cultures. It is the most accessible point for me to immerse myself into another culture without actually getting to travel there.  
Growing up in a place like Seattle, I mean, your options are endless. And so my dad and I actually started buying a bunch of Groupons for different restaurants and different cuisines, just so we could try things like Ethiopian and, like, southern Italian and Mediterranean, and so that's also been really fun.  
How has Buu Chan evolved since it began? 
I started selling on Facebook. I was using those really cheap kind of plastic deli containers that leaked everywhere. I was doing home deliveries, and I was also doing pickups at my house, which was a little bit sketchy just telling people my address on Facebook. But it actually went really well. 
That's where we started, was with kimchi. And then I added the chili crisp, and then I started adding things like hot sauces and other things. But people were really nice about it. 
Are you where you pictured yourself when you began your business? 
I don't know that I ever really looked forward enough to see how well this is going to do. I started it on Facebook just to kind of put feelers out there and see how it was gonna go, and then it kind of naturally started progressing.  
The things like the Mallard (Ice Cream) collab that we got to do this year, which was huge for me, was something that I don't even think I ever imagined. So, no, I think the business has actually grown beyond where I think I thought I would have been, which is great. 
"Faces in the Crowd" is published online and in print Fridays. Have a suggestion for a "Faces in the Crowd" subject? Email us at newstips@cascadiadaily.com.