Guest Commentaries
Our shared commitment to serving Whatcom County
PeaceHealth: Community feedback on palliative care 'loud and clear'
September 1, 2023 at 1:11 p.m.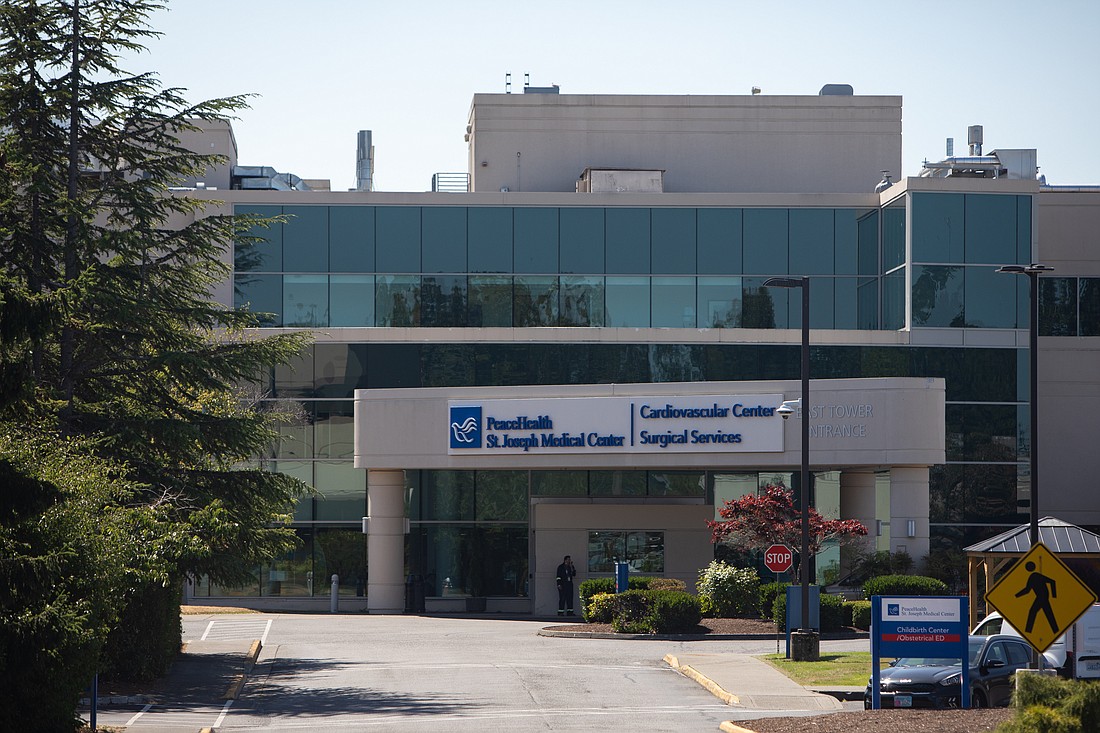 ---
By Jason M. Stoane, Donna Inglis, Scott Foster, Guest Writers
---
The community feedback has been loud and clear since PeaceHealth's May announcement to reduce comprehensive palliative care services. 
As the president and vice president of the PeaceHealth St. Joseph Medical Center Foundation Board and the chief executive of PeaceHealth Medical Group, we want you to know that the foundation board and PeaceHealth are listening.
In a time when health care is facing significant financial and operational challenges, it is more important than ever for health organizations and the communities they serve to come together to ensure the continuity of essential services. Such is the case with the recent decision for the PeaceHealth St. Joseph Medical Center Foundation to collaborate with PeaceHealth on a renewed and enhanced Outpatient Palliative Care (OPPC) program to serve the citizens of Whatcom County.  
As the chief executive of PeaceHealth Medical Group, Dr. Scott Foster was asked to take a leadership role in working with the foundation to conduct a comprehensive review of the service offering under the prior palliative care model. This review revealed several opportunities for improvement, and a proposed model emerged through collaboration between PeaceHealth Medical Group, the local palliative care team, and the foundation. Crucially, this new model has been designed with sustainability in mind and will serve more patients more efficiently, ensuring accessibility to both cancer and non-cancer referrals.
Approved by the foundation board on Aug. 29, the proposed model envisions the OPPC service operating out of PeaceHealth's cancer center building, where 65% of historic referrals originated. While some home-based care will be available, clinic-based care will be the primary focus, bolstered by a dedicated interdisciplinary team under the medical direction of Dr. Angie Lee, a palliative care specialist. 
Closer alignment with existing PeaceHealth services, such as home health, hospice, and ambulatory care management, aims to holistically provide more comprehensive care that addresses patients' needs. 
We are actively hiring and assembling the team with plans to fully launch the new program in early 2024, pending recruitment.
PeaceHealth's decision around the previous OPPC program was made with urgency and without fully consulting PeaceHealth St. Joseph Medical Center Foundation Board members and other key stakeholders instrumental in establishing the original program in 2018. This was a regrettable oversight, and PeaceHealth apologizes for the angst this caused.
With mutual appreciation, the foundation and PeaceHealth have listened to each other and now understand our collective concerns and the need for a more comprehensive, sustainable and scalable OPPC program. 
One example of this is PeaceHealth's commitment to have an embedded liaison from the foundation collaborating on the future of the program. Moving forward, PeaceHealth is committed to continued dialogue and a more transparent and collaborative partnership with the foundation and the community on this and other important issues impacting the people of Bellingham and Whatcom County.
The PeaceHealth St. Joseph Medical Center Foundation values its long history and sacred relationship with this community. We look forward to demonstrating to you that PeaceHealth is committed to its mission to improve the health and lives of the people of Whatcom County.
The future holds promise, and as we move toward restoring an outstanding outpatient palliative care program, we do so with gratitude for the continued support of the patients, families and communities we are so privileged to serve.
Jason M. Stoane, MD, FACR, MBA is board president of PeaceHealth St. Joseph Medical Center Foundation; Donna Inglis is board vice president and past outpatient palliative care campaign chair of PeaceHealth St. Joseph Medical Center Foundation; Scott Foster, MD, MPH, is chief executive of PeaceHealth Medical Group.