Guest Commentaries
Elfo: Democrats' 'divisive' comments miss the point on sheriff's race
Whatcom Sheriff's office already acting to build public trust
October 27, 2023 at 5:00 a.m.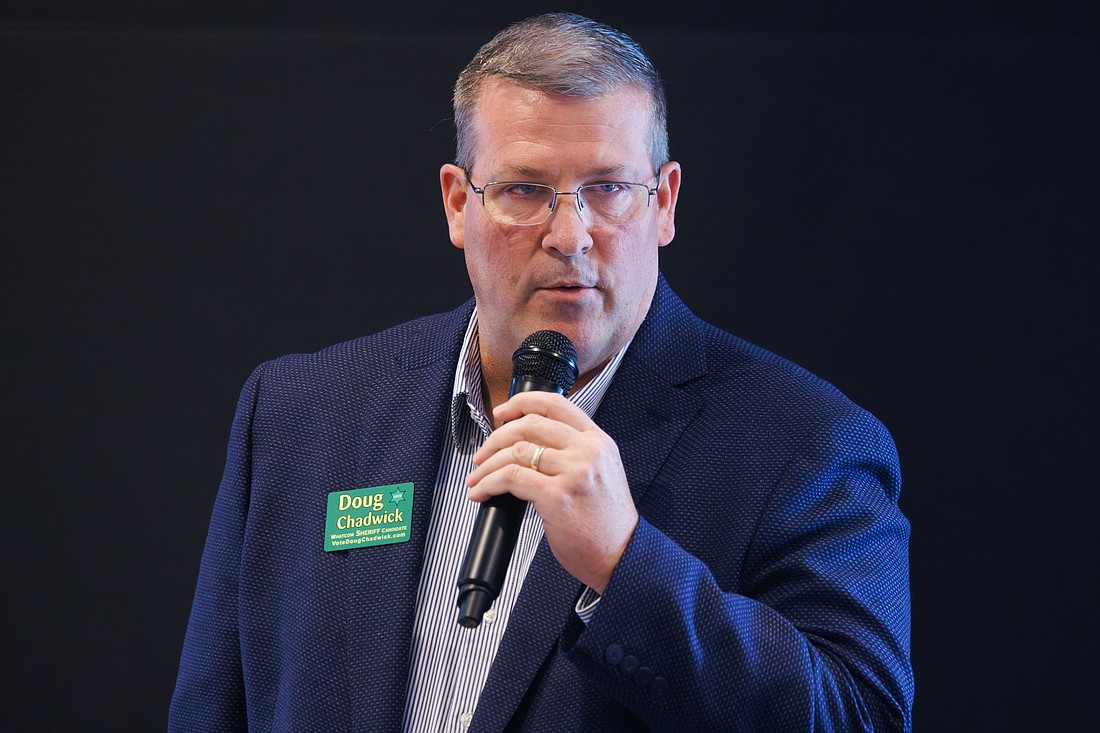 ---
---
Divisive. Misleading. Lacking in credibility.
The guest commentary signed by state Sen. Sharon Shewmake and other local Democratic officials (CDN, Oct. 12, 2023) is all of the above.
By tying the ballot measure funding a new Whatcom County corrections facility to sheriff candidates, they undo the work of community leaders across the political spectrum. The bipartisan Yes Jail committee members may have differing opinions on the best candidate for the nonpartisan office of Whatcom County sheriff, but they've focused on passing this critically important ballot measure and not allowed partisan politics to derail that.
The commentary also attempts to portray one candidate as the only one capable of bringing additional behavioral health services to the Whatcom County Sheriff's Office (WCSO). In reality, WCSO has been the leader among local law enforcement for years in improving treatment and support for people in our custody and for our staff.
WCSO sent Doug Chadwick, our current undersheriff, in 2014 to the FBI National Academy, a 10-week executive leadership program. After graduating from there, Chadwick immediately began developing and implementing programs to improve public trust and the safe and effective delivery of services. They include:
Building trust and legitimacy
• To achieve fair and impartial policing throughout Whatcom County, Chadwick began in 2015 teaching local law enforcement agencies about implicit bias, procedural justice and police legitimacy and how it would impact their decision and interactions with the public.
• WCSO acquired body-worn cameras for deputies that help with investigations and accountability.
• WCSO increased recruiting and hiring of BIPOC members.
Policy and oversight
• WCSO created a public transparency dashboard that provides online access to updated quarterly reports on traffic stops, use of force, pursuits and complaints.
Community policing and crime reduction
• WCSO enhanced the neighborhood deputy program. Deputies are assigned long-term to specific areas of the county to implement community policing strategies in Birch Bay, Kendall/Mount Baker Foothills and South Lake Whatcom.
• WCSO created a Behavioral Health Deputy Program. Two deputies are assigned to be primary responders to calls of persons in crisis related to mental health or substance use disorders. They work with community-based service providers to connect people to services they desperately need.
• WCSO and the Health Department have received funding for a co-responder program. A Behavioral Health Specialist would ride with or respond at the same time with deputies to deliver services where people are.
• WCSO increased mental health and de-escalation training. All deputies have received Crisis Intervention Training.  New deputies are required to have at least 200 hours of mental health training at the basic academy. Veteran deputies are required to have 40 hours of mental health training every three years. Corrections deputies have received 40 hours of Crisis Intervention Training specific to the jail environment.
• WCSO added jail navigators and mental health counselors to connect those released with treatment providers to reduce recidivism.
Training and education
• WCSO regularly trains deputies in defensive tactics, force response (including verbal control and de-escalation), use of nonlethal alternatives/equipment, implicit bias, pursuit driving and decision making, reality-based scenarios and emergency first aid/CPR.
As you can see, the Whatcom County Sheriff's Office isn't just talking about what can be done — it's been making improvements for years.
The person you can trust is Doug Chadwick, a 29-year veteran of our sheriff's office and our undersheriff since 2019. He has lived in Whatcom County his entire life, serving our communities on the job, coaching youth teams and supporting numerous nonprofit organizations. Doug Chadwick deserves your vote for sheriff in the Nov. 7 general election.
Signators: Whatcom County Sheriff Bill Elfo, Port of Bellingham Commissioner Ken Bell, Whatcom County Council members Ben Elenbaas and Kathy Kershner, Lynden Mayor Scott Korthuis, Everson Mayor John Perry, Nooksack Mayor Kevin Hester, Sumas Mayor Bruce Bosch, and former Whatcom County Executive Jack Louws (2012–19).