Recreation
Breaking, sports climbing and skateboarding set for debut at Pan American Games
Climbing, skateboarding were also added to Olympics 3 years ago
October 19, 2023 at 12:47 p.m.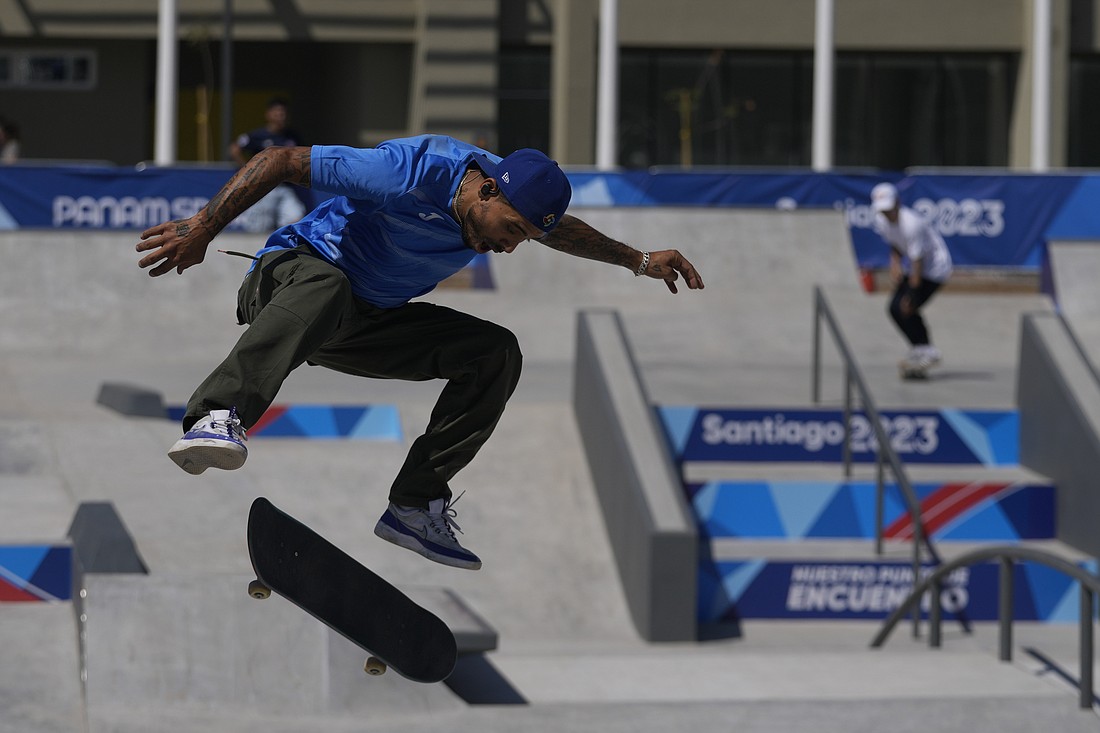 ---
---
SANTIAGO, Chile — The Pan American Games in Santiago will try to reach new audiences and seduce a younger crowd by bringing breaking, sports climbing and skateboarding into the program. The latter two were hits at the Tokyo Olympics three years ago, while the dance sport will have its debut in Paris next year.
The Pan American Games, the largest multi-sport event in the Americas, are held every four years and precede the Olympics by a year. The Chilean capital will play host for more than 6,800 athletes from 41 countries and territories between Friday, Oct. 20 and Nov. 5 in its debut as host.
The sports climbing and breaking competitions in Santiago will offer direct spots in Paris. Skateboarding athletes will be able to add points in the Olympic ranking so they can attend.
Breaking, a dance that emerges from his hop culture and is characterized by acrobatic movements, will have men's and women's contests. The competition will be based on the footwork of the athletes, combinations of acrobatic movements and their ground-level dancing. Scores will also consider a pose in which the dancer freezes entirely in the middle of a sequence.
The competition will take place at the Chimkowe gymnasium in the city of Peñalolé. The opening ceremony of the games will take place on Friday at the 47,000-seat Estadio Nacional, around which six venues for 30 sports were built with an investment of $507 million.
Breaking competitors in Santiago will have some bad news on their minds once they are performing, as organizers of the 2028 Olympic Games in Los Angeles have removed it from its program.
"Securing the success of the Olympic debut for breaking in Paris is now a priority in the agenda of the WDSF (World DanceSport Federation)," said Shawn Tay, the president of the federation. "Our performances in Paris will define the future of sports dancing in the Olympic movement."
"[We will] show on the dance floor that breaking, a popular sport among youngsters of different cultures and with inclusion as a value, fits perfectly in the Olympic Games," he said.
Sports climbing athletes will show flexibility, concentration and grip. The climbs at the Pan American Games will be held in two events; speed climbing on a 15-meter-tall wall (almost 50 feet) and a combined climb. The competition will take place at the Bicentenario de Cerrillos Park, in Santiago's west end.
Skateboarding, a hit at the Tokyo Olympics, especially among the youngest sports fans, will be hosted at the sports park of the Nacional Stadium, where the opening ceremony of the event will be held on Friday. Men's and women's street finals will take place on Saturday, with athletes having 60 seconds to show their best tricks.
The 15-year-old Brazilian skateboarder Rayssa Leal, an Olympic silver medalist in Tokyo, is the main favorite to win the women's street competitions.