The A-List
Amy's picks: Powerful piano, ComiCon, rockhounds, drag and fungi
A curated selection of happenings in Whatcom and Skagit counties
October 12, 2023 at 5:00 a.m.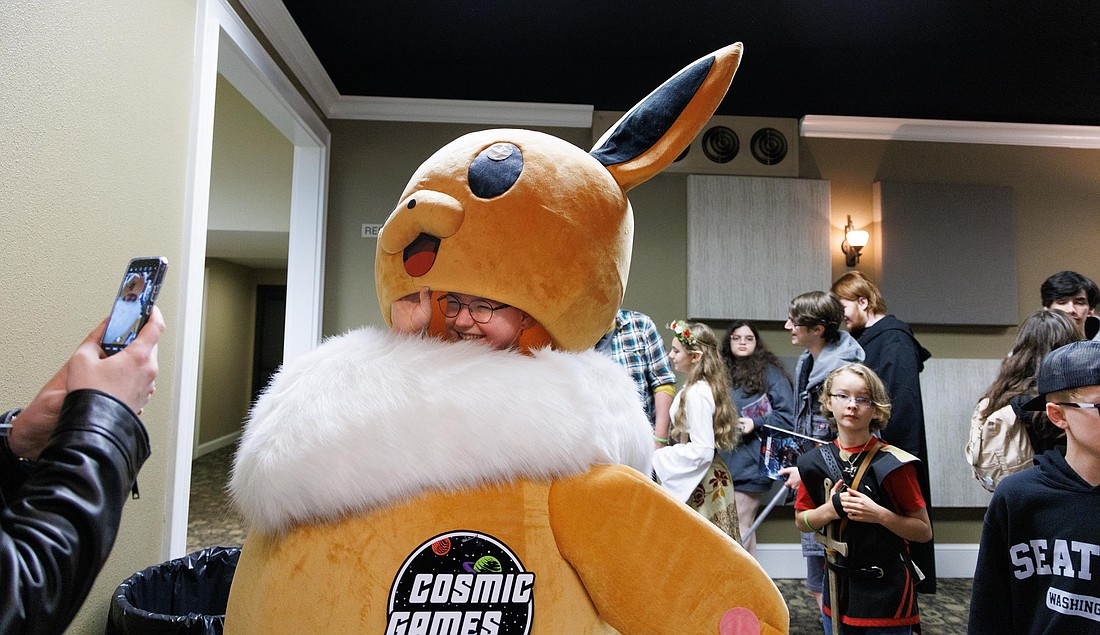 ---
---
AMY'S PICKS 
'Legend Has It' by Teton Gravity Research
7:30 p.m. Wednesday, Oct. 18, Mount Baker Theatre, 104 N. Commercial St.
Every fall around this time of year, a spate of movies related to winter sports start showing up on my radar.
Such is case with the extreme sports media company Teton Gravity Research (TGR), who reached out recently to let me know they'll be bringing their 29th annual ski and snowboard film "Legend Has It" to the Baker's big screen for a midweek showing as part of their latest U.S. tour. 
Per usual, the film features an array of awe-inspiring locations from around the globe. While sitting in the darkened theater, you'll be able to check out slopes in Patagonia, the California Sierra, Pakistan and TGR's own playing field, Jackson Hole. Another draw is seeing and hearing from the adroit athletes who head into wild, snow-filled terrain to achieve their lofty goals. Tickets to get in on the action are $10–$15. Info: mountbakertheatre.com.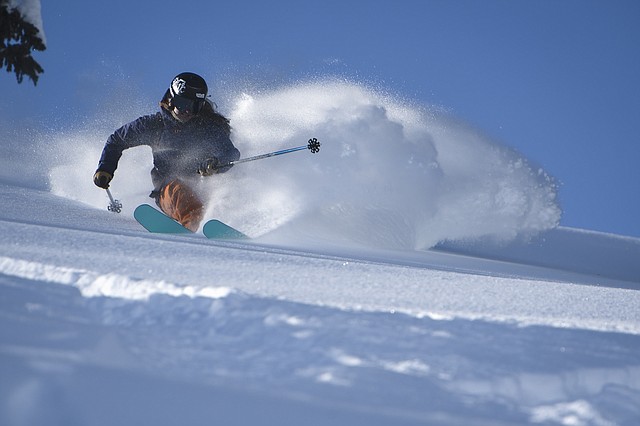 Mikhail Voskresensky
7:30 p.m. Friday, Oct. 20, Performing Arts Center Concert Hall, WWU
It's not hyperbole to say that watching this 88-year-old concert pianist perform might change your life. 
Voskresensky's talents are legendary, but combined with the backstory of him escaping Russia in protest not long after the war against Ukraine began, his story also becomes one of hope and courage. 
"For me, it was no choice," he told CNN's Christiane Amanpour last January during a televised interview in which he acknowledged it was difficult to leave members of his family behind, but he feels strongly that he made the right decision in leaving the country with his wife and young son. 
"I can protest by my music, by my performances," he said. 
Think of those words as you watch him perform works by Tchaikovsky, Mozart, Beethoven, and Liszt, and realize you might just be watching history be made. Tickets are $20–$49, and he will also be teaching two master classes the following day. Info: tickets.wwu.edu.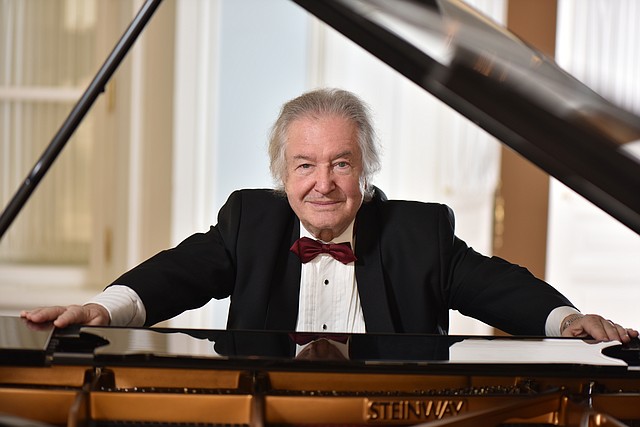 Rockhound Recycling Rendezvous
10 a.m. to 5 p.m., Saturday, Oct. 21, Pioneer Pavilion, 2007 Cherry St., Ferndale
For the Mount Baker Rock and Gem Club, "show and tell" is a commonplace activity, with members using that month's theme to choose which specimens they'll be bringing along to the meeting (agates, fossils, locally collected materials, etc.). 
The "rockhounds" also attend field trips, participate in a spring Rock and Gem show, support geology students through a scholarship program, staff a retail store at Bellis Fair mall, and take part in the Rockhound Recycling Rendezvous.
At the annual event, club members swap or sell their found items, and invite the public to come purchase them — as well as learn more about what they do and why they do it. Activities for kids, educational displays, door prizes and more are part of the rock-solid lineup. Entry is free. Info: mtbakerrockclub.org. 
Bellingham ComiCon
10 a.m. to 5 p.m. Saturday, Oct. 21, Ferndale Events Center
I've often found it confusing that Bellingham ComiCon takes place in Ferndale, but when the event started in 2009 it was actually within Bellingham city limits. Turns out the "new" venue — which organizers have been in since 2010 — is better suited to large crowds and has free parking. 
Known as Northwest Washington's premier comic book convention, the popular event will feature well-known illustrators such as Randy Emberlin ("Amazing Spider-Man"), James Lloyd ("Futurama"), Jesikah Sundin ("Legacy") and Chris Warner ("Black Cross"). Artists Alley, exhibitors, events, vendors and more will be part of the day's highlights. Cosplay costumes are encouraged. Tickets are $10. Info: bellinghamcomicon.com. 
Helen Loggie Museum Opening
Noon to 4 p.m., Saturday Oct. 21, The Loggie, 1308 E St.
It's possible you've passed by the unassuming brick building off the tail end of Holly Street near the former recycling center run by Parberry Inc. and not realized the former Territorial Courthouse is now the Helen Loggie Museum of Art. 
For the last year, the space has been open by appointment only for those wanting to peruse the myriad works by the Bellingham-born painter, printmaker and etcher who passed away in 1974. Today's event will be on a drop-in basis, and I'd encourage you to pop in and take a look. 
Not only is Loggie's work well worth viewing and contemplating, but the meticulously restored building itself is a reminder of Bellingham's history. Pro tip: Don't miss a trip to the basement, where more art and copies of The Bellingham Herald and Bellingham Reveille from the 1880s can be seen. It's a trip back in time. Info: theloggie.org. 
Skagit Drag Show, Fall Edition
6 p.m. Saturday, Oct. 21, Lincoln Theatre, Mount Vernon
According to Simply Curious event producer and creator Christopher Sadler — aka Gina Touché — the main goal of the biannual show featuring both seasoned and newbie drag performers has always been "to create as much joy for people as possible." 
When I interviewed Sadler in April 2022 in advance of the group's spring show, he told me the event came about as a way for performers to have a place outside the bar scene to showcase their art. Ten years later, it's also become a way for the community to connect to the performers, and vice versa. It's a welcoming space, he said, and always will be. 
Tickets are $25, and a portion of the proceeds and additional donations will support an LGBTQ+ scholarship for a Skagit Valley College student, as well as other area nonprofits known to provide inclusivity and diversity. Info: lincolntheatre.org. 
31st annual Wild Mushroom Show
11 a.m. to 5 p.m. Sunday, Oct. 22, Viking Union Multipurpose Room, WWU
The fungi drawings on the poster for the Northwest Mushroomers Association annual Wild Mushroom Show look an awful lot like ones I once ingested that made me feel like I was breathing in sync with nature, but I'd leave it up to the experts to identify it.
If you have samples in your own backyard you've been contemplating putting in your mouth for culinary (or other) purposes, please refrain from doing so. Instead, bring one or two along to the show, which is returning after a four-year hiatus. Seasoned club members should be able to tell you what it is.
The event will also feature mushroom-related book sales, a children's table, info about dyeing fibers with fungi, local vendors and presentations by professional mycologists. Entry is $5–$10 (kids 12 and under can attend for free). Info: northwestmushroomers.org. 
ALL EVENTS 
Thursday, Oct. 12
Doctober
Through Oct. 26, Pickford Film Center, 1318 Bay St.
More than 30 documentaries from the region and around the world will be shown during this perennially popular film festival. There will also be special guests, filmmaker Q&As, community panels and parties. Info: pickfordfilmcenter.org. 
Bellingham Winter Kickoff
6–9 p.m., Boundary Bay Brewery, 1107 Railroad Ave.
Mount Baker Experience magazine and Boundary Bay will team up to host this fundraiser for the Northwest Avalanche Center. Drink beer, purchase raffle tickets for a chance to score outdoor gear, watch Warren Miller retro movies and Mt. Baker Slush Cup videos, and have some frigid fun. Suggested donation is $5. Info: bbaybrewery.com. 
Sugar Does Broadway
6:30 p.m., The Underground, 211 E. Chestnut St.
Thursday through Saturday, Brie Turoff Mueller (Sugar), master of ceremonies Akilah Williams (Honey), and assorted dancers and musicians will feature songs selected from Broadway productions, new top-notch choreography and smatterings of both sass and silliness. Tickets start at $30. Info: sugartheshow.com. 
Dahr Jamail Talk
7 pm., The Majestic, 1027 N. Forest St.
This award-winning author will discuss the gravity of the climate crisis and share from his recent book, "We are the Middle of Forever: Indigenous Voices from Turtle Island on the Changing Earth." A book signing will follow a Q&E. Suggested donation is $10, but nobody will be turned away due to lack of funds. Info: ddefremery4@gmail.com. 
Wild & Scenic Film Festival
7–9:30 p.m., Lincoln Theatre, Mount Vernon
Skagit Fisheries Enhancement Group hosts this annual event that features environmental and action films, a raffle and live music. Show up at 6 p.m. for a reception and live much from Whiskey River Mudflats. Enteral admission is $20. Info: lincolntheatre.org. 
'Hero of the Story'
7 p.m., Honey Moon, 1053 N. State St.
The Unsubdued Theatre Collective invites people to present a staged reading of this play by Timothy Albertson, described as "A story about what it means to be a hero, and the unlikely places they are found." Lounge seating is first-come, first-served. Entry is free; donations are welcome. Info: honeymoonmeads.com. 
'The Mousetrap'
7:30 p.m., Anacortes Community Theatre, 618 M. Ave.
Agatha Christie's oft-performed murder mystery concludes with showings through Saturday night. The action takes place at a secluded manor during a snowstorm and includes a surprise finish (once you know, keep it to yourself). Tickets are $25. Info: acttheatre.com 
Faculty Recital
7:30 p.m., Performing Arts Center Concert Hall, WWU
Clarinetist Rachel Yoder will be joined by Greg Dixon on synthesizer, Mehrdad Gholami on flute, bassoonist Pat Nelson and percussionist Patrick Roulet for a free concert featuring works by Yoder and Charles Halka, Charles Koechlin, Francis Poulenc and William O. Smith. Info: cfpa.wwu.edu. 
Friday, Oct. 13
Joe Pera
7 p.m., Mount Baker Theatre, 104 N. Commercial St.
As part of Bellingham Exit, this comedian, writer and filmmaker will bring his "subdued stand-up" to the main stage. Pera has performed on "Conan," "Late Night with Seth Meyers," and on Comedy Central. Tickets are $25–$40 (can also be purchased as part of a comedy package). Info: bellinghamexit.com. 
Saturday, Oct. 14
Paws in the Pumpkin Patch
10 a.m. to 4 p.m., Ferndale Events Center, 5715 Barrett Road
The Evergreen Cat Fanciers will host this event today and Sunday. Watch cats being judged, view awards presentations, wander through the exhibitors' and vendors' areas, and visit cat rescue organizations and meet felines they have brought for adoption. Entry is $5–$8, free for kids 5 and under, and $20 for a family of four. Info: evergreencatfanciers.org. 
'Surge' Opening Day 
10 a.m. to 5 p.m., Museum of Northwest Art, La Conner
Art can draw attention to dire calamities, and such is the case with "Surge: Mapping Transition, Displacement, and Agency in Times of Climate Change," which MoNA is presenting in partnership with the Skagit Climate Consortium. Aside from seeing the works by regional artists, there will also be a number of educational events. Info: monamuseum.org. 
Bellingham Farmers Market
10 a.m. to 2 p.m., Depot Market Square, 1100 Railroad Ave.
Approximately 90 vendors from Whatcom and Skagit counties are on site at this weekly market, which continues every Saturday through Dec. 16. Info: bellinghamfarmers.org. 
Autumn Market
10 a.m. to 3 p.m., Port of Anacortes Transit Shed Event Center, 100 Commercial Ave.
More than 50 local small businesses will be selling everything from art to jewelry, candles, photography, honey, coffee and more both indoors and outdoors today and Sunday. The market is free and family- and dog-friendly. Info: creativeavenuenw.com 
Bellingham SeaFeast
11 a.m. to 5 p.m., Squalicum Harbor
Today and tomorrow, make your way to the bay to dine on locally procured seafood, take part in educational events about Bellingham's maritime heritage, take boat and building tours, sign up for cooking demos and talk to local fisherfolk about their seafaring professions. Entry is free, but some events require a fee and registration. Info: bellinghamseafeast.org. 
Whatcom Artist Studio Tour
10 a.m. to 5 p.m., throughout Whatcom County
More than 60 area artists will be represented today and tomorrow at dozens of studios featuring varied works of art. Demonstrations will take place at select locales, and some venues will have more than one artist on-site. Entry to the self-guided tour is free; maps can be found online or in printed brochures. Info: studiotour.net. 
'Stories Left Behind' Artist Talk
3. p.m., I.E. Gallery, 5800 Cains Court, Edison
Artist Marc Wenet will be on to talk about his work. The mixed-media assemblages on display reference eras of his life — memories, people and place. Entry is free. Info: ieedison.com. 
Artist Reception
3–4:30 p.m., Pacific Northwest Quilt & Fiber Arts Museum, La Conner
Meet some of the creators from the "Best of the Festival" exhibition at this opening event featuring works by artists who took part in the recent International Quilt & Fiber Arts Festival in Everett. While you're there, check out "Fiber Art from Concept to Stitch" and "David Owen Hastings: Paper + Stitch." Entry to today's event is free. Info: qfamuseum.org. 
Evergreen & Oak
3 p.m., Performing Arts Center Concert Hall, WWU
This chamber music trio dedicated to sharing the music of living composers, particularly women, includes flutist Rose Bishop, pianist Abbie Brewer, and mezzo-soprano and composer Lisa Neher. The program for this tour is a combination of trios, duets and solos, and promises to be both lyrical and dramatic. Entry is free. Info: cfpa.wwu.edu. 
Jack Straw Writers
4 p.m., Village Books, 1200 11th St.
Stephen Reed Griggs, Garfield Hillson, Nancy Mburu, Carla Shafer, Kaitlyn Teer and Julene Tripp Weaver will read from their varied works at this special event featuring winners of this year's Jack Straw Writers contest. Each year 12 writers are selected out of dozens of applicants. Register in advance. Info: villagebooks.com. 
Marc Maron, Monét X Change
6 p.m. and 9:30 p.m., Mount Baker Theatre, 104 N. Commercial St.
As part of Bellingham Exit, this lauded stand-up comedian, actor and podcaster will bring his talents to town for an early show on the main stage. At 9:30 p.m., Monét X Change will share her "anecdotal, intrusive thoughts and opinions on life." Tickets are $32–$45 (can also be purchased as part of a comedy package). Info: bellinghamexit.com. 
Sunday, Oct. 15
Musical Sanctuary
4:30 p.m., Lummi Island Congregational Church, 2391 Legoe Bay Road
"Simply Being" will be the focus of this music series. Attendees can join Musical Minister Brendan Van Valkenburgh for an evening of deep relaxation and inner connection as they lead guided meditation interwoven with music and readings. Entry will be by donation at the door. Info: katemusic.com. 
Vaudevillingham
7 p.m. and 9 p.m., Cirque Lab, 1401 6th St.
The Bellingham Circus Guild presents its monthly community open-stage variety show known to be "uncensored, un-curated, unapologetic and unbelievable." Acts at the early show are family-friendly, while at the 9 p.m. show anything goes. Suggested donation is $10–$20, but give as you are able. Info: bellinghamcircusguild.com. 
Monday, Oct. 16
Guffawingham
8:30 p.m., Boots Bar and Lounge, 1263 Barkley Blvd.
This weekly stand-up comedy show has returned from the ashes and can be attended every Monday. Each show will feature a host, and people can show up early to sign up for a slot on the roster. Info: Facebook.com/guffawingham. 
Thursday, Oct. 19
Jazz Lecture Series
2 p.m., Anacortes Public Library, 1220 10th St.
Seattle-based jazz saxophonist and historian Brent Jensen will lead a free discussion on "Seattle Jazz: A Brief History" in the Community Room. People will hear about the important people and the places where it happened, illustrated by contemporaneous videos and recordings, and including today's scene. Info: jazzatthelibrary.org. 
Friday, Oct. 20
Wildhaven Writers Book Launch
6 p.m., Village Books, 1200 11th St.
Be among the first to get your hands on "Women's Bodies, Women's Words" at this event with co-authors Nancy Canyon, Leslie Wharton and Suzanne Harris. The members of the longtime writing group wrote the book in response to Roe v. Wade being overturned and the personal essays and poetry are an urgent call to protect reproductive rights. Attendees will also be able to register to vote at the event. Advance registration is requested. Info: villagebooks.com. 
'Enigma'
6:30 p.m. and 9 p.m., New Prospect Theatre, 207 Prospect St.
Through Saturday, Cabaret Atelier will present "Enigma: A Sensual Cabaret Dance Showcase." In this display of dance mastery, you'll witness a blend of burgeoning talents from their downtown dance studio and seasoned professionals. Tickets are $22–$28. Info: newprospecttheatre.org. 
'Hay Fever'
7:30 p.m., Performing Arts Center, WWU
This play by Noël Coward shows on various dates through Oct. 28 at the PAC's intimate DUG Theater. The production — a cross between high farce and a comedy of manners — is set in the 1920s in an English country house, where four members of the eccentric Bliss family have each invited a guest to spend the weekend. Tickets are $9–$16. Info: tickets.wwu.edu. 
Southside Comedy Hour
8 p.m., Corner Taphouse, 1125 Finnegan Way
The second iteration of this monthly stand-up comedy show features Lucy Tollefsen and Adam Tiller and stars Rachel Aflleje. Nikki Kilpatrick of Venus Productions will host the event. All are accomplished comedians who perform regularly throughout venues in Washington and beyond. Tickets are $15–$20. Info: eventbrite.com. 
Saturday, Oct. 21
Pancake Breakfast
8–10 a.m., Lynden Community/Senior Center, 401 Grover St.
All ages are welcome at this monthly event featuring a menu of pancakes, eggs, sausage, coffee and orange juice. Entry is $6 general, or $3 for kids ages 5 and younger. Info: lyndencommunitycenter.org. 
Dockside Market
10 a.m. to 2 p.m., Squalicum Harbor, Gate 5
Local fishermen will be selling their fresh and frozen wares at this twice-monthly market. Visit the dock early to find the best selection of seafood options. Details and participating vendors and products are posted 24 hours ahead of sale days. Info: bellinghamseafeast.org. 
Fall Festival
10 a.m. to 4 p.m., Birch Bay Activity Center, 7511 Gemini St., Blaine
Celebrate the spirit of the season with music, games and more, including a kids carnival, s'mores, vendors, and food and drink. Entry is free to the community appreciation event being hosted by Birch Bay Park and Recreation District 2. Info: birchbaychamber.com. 
Social Fabric Fashion Show
2–4 p.m., Bay Street Village, 301 W. Holly St.
Couturier Renee Sherrer will host this live event featuring live models descending a staircase wearing fall-focused jackets, coats and hats she designed and made, as well as hats crafted by well-known Seattle- and Bellingham-based milliners. Entry is free. Info: social fabricant.com. 
Semiahmoo Sips
2–4 p.m., Semiahmoo Resort, Blaine
Every Saturday, head to a special wine tasting hosted in the Semiahmoo Wine Cellar, where a sommelier pours samples of four different wines from a rotating menu. Charcuterie and cheeses to pair with the wines are also available for purchase. Entry is $20 per person, and no registration is required. Info: semiahmoo.com. 
Skagit Symphony
7:30 p.m., McIntyre Hall, Mount Vernon
"Second Chances" will be the theme of this season-opening concert featuring Mary Howe's tone poem "Starts," a celebration of Rachmaninoff's 150th birthday, and Mussorgsky's legendary "Pictures at an Exhibition." Tickets are $10–$50. Info: mcintyrehall.org. 
Sunday, Oct. 22
Skagit Valley Farmers Market
10 a.m. to 2 p.m., The Vinery at Christianson's Nursery, Mount Vernon
Find a full range of community farmers and craft vendors at this seasonal market, which concludes Sunday, Oct. 29. Vendors will be both indoors and outdoors at the old pea vining site. Info: christiansonsnursery.com. 
Before heading out to attend in-person happenings, check with individual venues to make sure the event is still taking place as scheduled.
The A-List appears weekly. To submit an event for consideration, email calendar@cascadiadaily.com.