Growth & Development
Moratorium extended on high-density development in Silver Beach
Bellingham officials aim to limit density, add stormwater rules
November 21, 2023 at 5:00 a.m.
|
Updated November 21, 2023 at 1:34 p.m.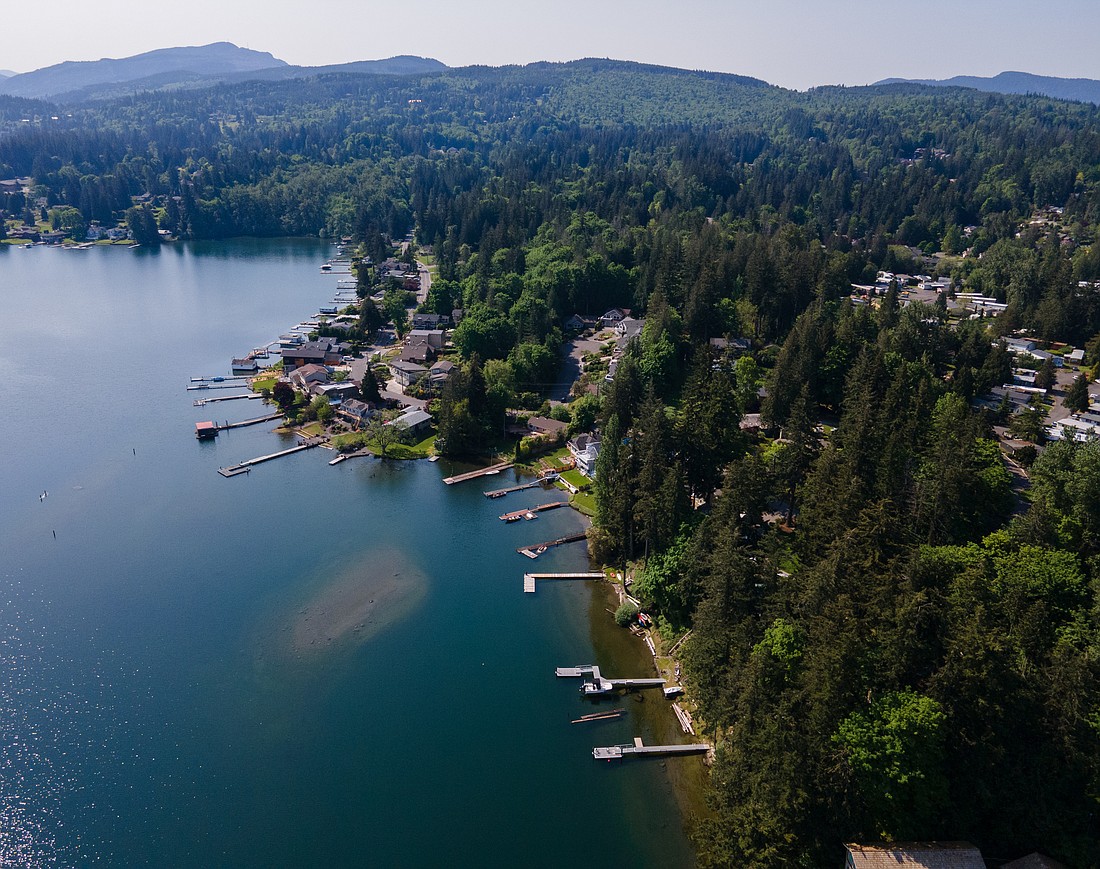 ---
---
Developers planning to build new apartments in Bellingham's Silver Beach neighborhood will need to wait another six months, at least, after the city council extended a moratorium intended to protect Lake Whatcom's water quality.
Between now and the moratorium's new expiration date of July 10, 2024, city officials aim to finalize new rules that would limit development in multifamily zones in Silver Beach, and create regulations for handling stormwater in those same zones.
Currently, stormwater management in multifamily residential areas in Bellingham, which include apartment buildings and condominiums, is unregulated. 
Council voted 6–0 Monday, Nov. 20 to extend a pause on new development applications or permits in the neighborhood's higher-density zones that began in July 2022. 
The moratorium only applies to a handful of properties in four areas of Silver Beach that are zoned multifamily. Three out of the four zones fall under the city's "high-density" designation, which imposes no upper limit on the number of homes that can be built on the lots, other than what is realistic given environmental constraints.
Two designations, high- and medium-density, require a minimum number of units be built, to meet a city goal to promote development in order to address Bellingham's housing shortage. Under the current classifications, the four zones under the moratorium — three high-density, one medium-density — would need to add at least 814 new units to meet density requirements.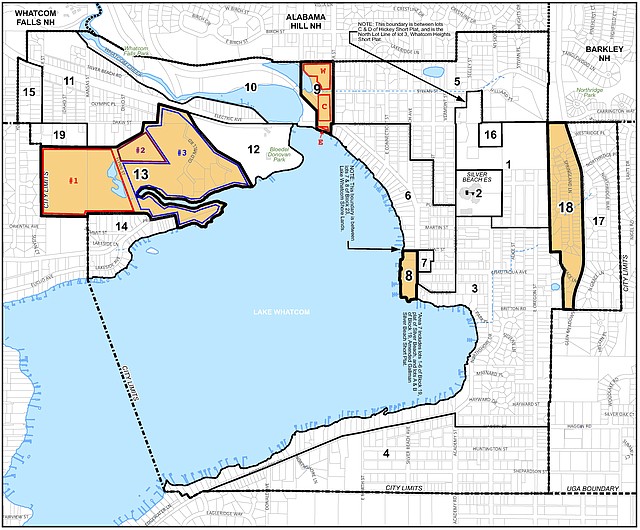 That much growth is incompatible with another city goal, according to planning department staff. Development in Silver Beach, on the north shore of Lake Whatcom, is linked to deteriorating water quality in the lake.
The watershed's growing population, which the city estimates at around 18,000, is directly responsible for the lake's water quality problems, particularly levels of phosphorus and fecal bacteria that exceed state standards.
Lake Whatcom has been on the state's list of polluted water bodies since 1998. About a decade ago, state and local officials developed a 50-year plan to reduce phosphorus and fecal coliform levels, and restore the lake to something resembling natural conditions — even as human uses around the lake are allowed to persist.
The primary concern for the lake's health is phosphorus, which spurs algae growth. When algae dies, bacteria deplete the oxygen in the water as they feed on the decaying matter, imperiling plant and animal life in the lake.
One solution outlined in the lake's water-quality improvement plan is to reduce phosphorus by improving stormwater treatment. The city has begun installing large stormwater filters in the Lake Whatcom watershed.
Forestland filters phosphorus and bacteria out of stormwater runoff. On the other hand, the driveways, roofs and lawns typical of human development prevent natural filtration and allow unhealthy amounts of phosphorus to enter the lake.
While making stormwater improvements to benefit Lake Whatcom, the city also is buying forestland in the watershed to keep it from being developed. So far, acquisitions total more than 2,600 acres.
In addition to extending the moratorium, the city council on Monday accepted the planning department's recommendation on which density options to pursue. The four zones will be considered for the city's low- and medium-density designations, which would reduce but not eliminate the potential for new housing in those areas.
Council member Michael Lilliquist eventually supported the recommendation but initially challenged it, asking why the four zones shouldn't all be reclassified as low-density. The calculation is complicated by unique situations on each property, but designating all multifamily zones in Silver Beach as low-density would only allow for slightly more than 100 new homes.
City Planning Director Blake Lyon told Lilliquist allowing for more than the lowest densities might be necessary because money for stormwater treatment systems comes from developers who are required to add them when they build new housing.
As it is, most of the multifamily areas in the Silver Beach neighborhood have no stormwater treatment because the city hasn't required it.
City officials will work within a tight timeframe to get new density and stormwater rules in place before the moratorium expires in July 2024. The city planning commission must consider the rules first before the city council finishes them. 
Lilliquist, who called the timeline "ambitious," acknowledged the council might need to approve another moratorium six months from now.