WTD?
What's the Deal With: The name 'Happy Valley'?
Early residents were 'happy-go-lucky,' to put it mildly
November 20, 2023 at 5:00 a.m.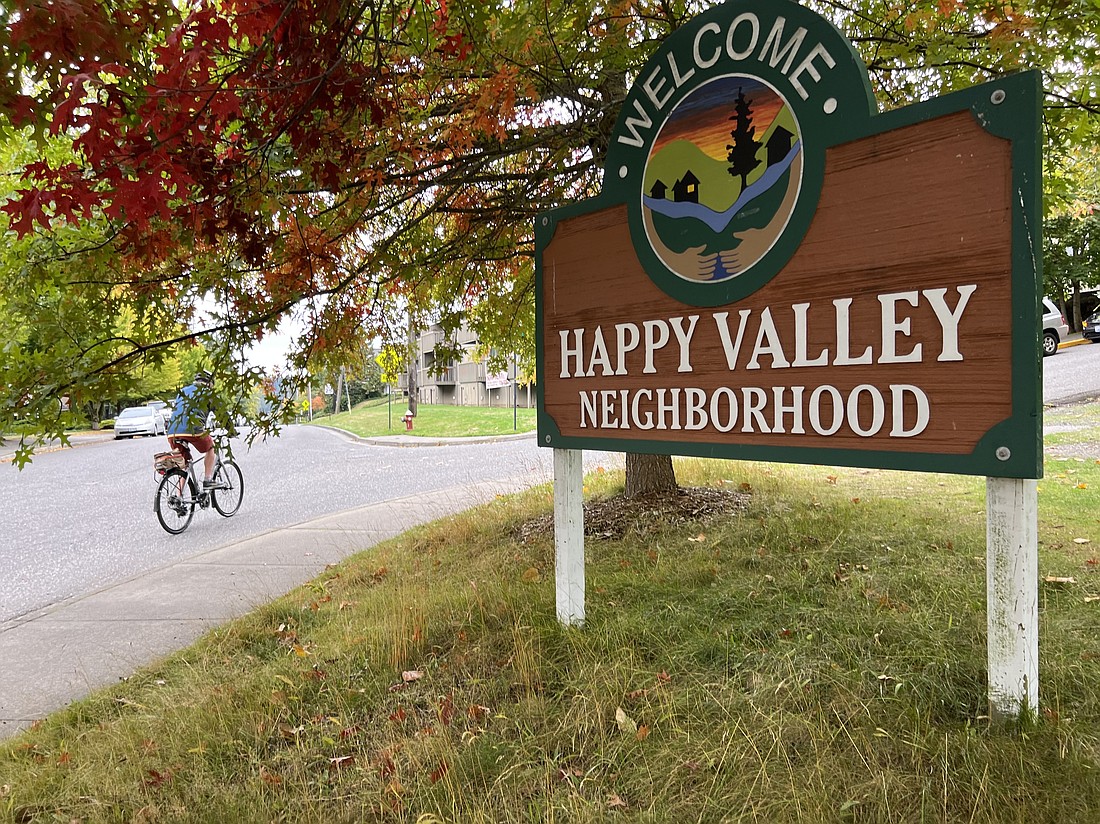 ---
---
What's so happy about Happy Valley?
The name of the Bellingham neighborhood certainly couples well with the equally pleasant-sounding Fairhaven, its immediate neighbor to the west.
Happy Valley began as something of a Fairhaven suburb, with houses sprouting along streets named after "Dirty Dan" Harris and J.J. Donovan, among other of Fairhaven's early leading lights.
But "Happy Valley" was in the neighborhood's vernacular even before Fairhaven was platted in 1883. The old neighborhood attracted men of Irish descent who worked the Sehome coal mine in the 1860s and 1870s, Whatcom Museum historian Jeff Jewell said.
"The Irish out in the valley had a 'happy-go-lucky' demeanor, which was either veiled speech or at least associated with the Irish stereotype of being heavy drinkers," Jewell said, citing a 1926 Bellingham history by Lottie Roth.
Jewell continued: "Happy Valley, as explained to me by pharmacist Gordon Tweit, could have easily been called 'Drunk[en] Valley,' as far as the connotation went."
Fittingly, the Happy Valley Brewery served patrons in the neighborhood during the 1889–91 railroad boom. It was a very Bellingham brewery, even by today's standards, with a saloon "that was pleasantly situated beside Padden Creek," Jewell said.
WTD is published online Mondays and in print Fridays. Have a suggestion for a "What's the Deal With?" inquiry? Email us at newstips@cascadiadaily.com.