Football
Football forecast: Nooksack Valley set for 4th state semifinal appearance
Averaging 49.5 points per game, the team seeks its first state title game appearance
November 20, 2023 at 3:22 p.m.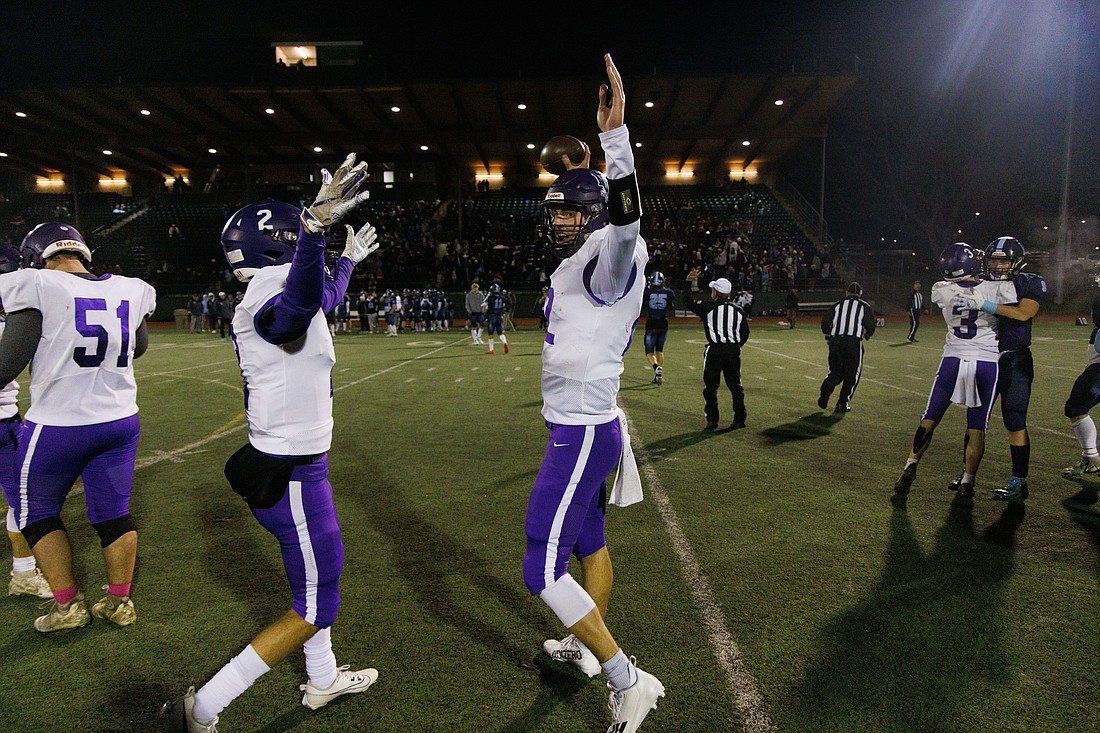 ---
---
For the first time since 2017, only one Whatcom County football team is in the state semifinals. 
It was becoming a habit for local schools to send two teams to the penultimate stage of the postseason, and Lynden was the most consistent of the bunch. 
The Lions' 34-28 loss to North Kitsap in the 2A state quarterfinals on Saturday, Nov. 18 snapped their streak of four straight semifinal appearances and dashed their hopes of a third straight state championship victory.
As a result, Nooksack Valley is the only team moving on, and the Pioneers are headed to their second straight 1A state semifinal contest after defeating in-county rival Lynden Christian, 47-14, on Friday, Nov. 17.
1A state tournament, semifinals: No. 6 Nooksack Valley at No. 2 Lakeside (Nine Mile Falls)
1 p.m. Saturday, Nov. 25, Union Stadium (Mead, Spokane County)
Nooksack Valley record: 9-2
Nooksack Valley's result last week: Beat No. 3 Lynden Christian, 47-14
Lakeside record: 11-0
Lakeside's result last week: Beat No. 10 Freeman, 24-20
Final prediction: 31-27, Nooksack Valley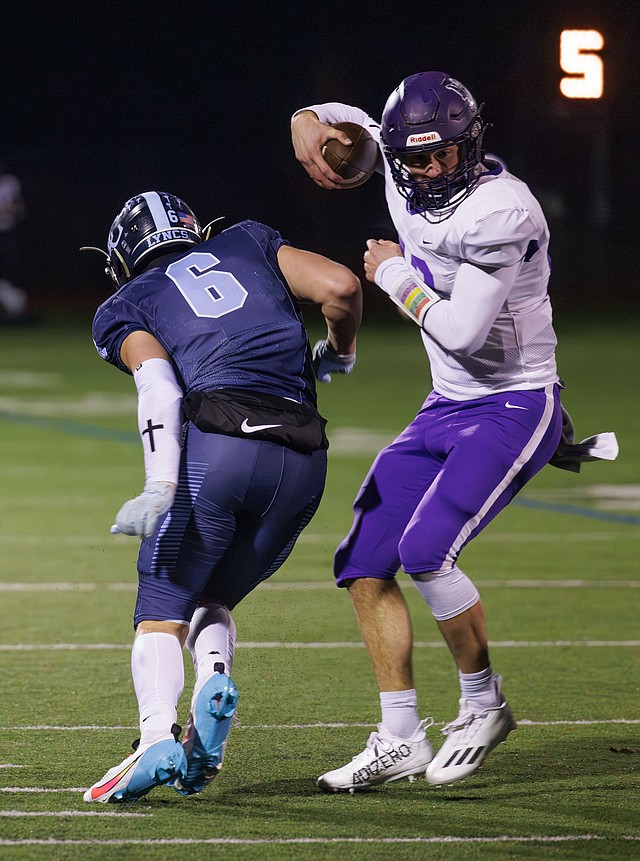 By no means does Nooksack Valley's win over Lynden Christian have an asterisk, but most are probably wondering how much closer the game would have been if Jeremiah Wright, the Lyncs' quarterback and key defensive piece, hadn't been held out due to injury in the second half.
NV's 16-7 halftime lead ballooned to 33-7 by the end of the third quarter, as LC's offense looked deflated and unable to gain any momentum with Wright out of the game.
That said, the Pioneers' early lead was indicative of their dominance, and they deserve to be in the final four remaining teams in Class 1A. Undefeated Lakeside, however, will be another tall task.
NV is averaging 49.5 points per game on the season (260 points scored in its last five games) while allowing just 13.4. Better yet, the Pioneers have given up just 8.4 points per game over their last five contests. 
The Pioneers' defense has stymied every offense they have faced in the last month, including LC's offense that entered the quarterfinals averaging 35.5 points per game.
Lakeside's defense is its hallmark unit (11.5 points per game allowed), but it hasn't faced an offense nearly as potent as NV's. 
The Eagles' offense, which has scored an average of 34.0 points per game, also struggled in their win over No. 10 Freeman last week. Lakeside's 24 points in that quarterfinal win was the team's lowest offensive output since Sept. 15 (18-7 win over Deer Park). 
NV, which is seeking its first-ever state title game appearance, lost to Mount Baker 14-13 in the semifinals a year ago — just its third semifinal game in school history. Before that game, the Pioneers' previous two appearances were in 1975 (lost to Raymond, 24-0) and 2009 (28-12 loss to Cascade Christian). 
Mount Baker knocked Lakeside out of the tournament in the quarterfinals last season, and the Eagles are now making their first state semifinal appearance in program history.
Nooksack Valley player to watch: RB/DB/LB Colton Lentz, junior
At the risk of sounding like a broken record, Lentz is again NV's player to watch in this matchup. 
In two state tournament games, Lentz has 236 total yards and seven touchdowns on just 28 touches (8.43 yards per touch). His ability to explode and quickly put a game out of reach for an opponent is likely unmatched by any player in the state. 
If the Pioneers weren't routing their opponents, Lentz would probably have twice as many touches and yards through the first two games of the tournament. (He didn't play the entire second of NV's first-round game, as they led Cascade Christian 59-0 at halftime.) 
The TDs are what really display his value. NV feeds Lentz early, builds a big lead and then lets senior running back Skyler Whittern, the Pioneers' change-of-pace rusher, go to work (108 yards and two TDs in quarterfinal win over LC).
We will see if that game script remains the same this week, or if Lentz will receive more work.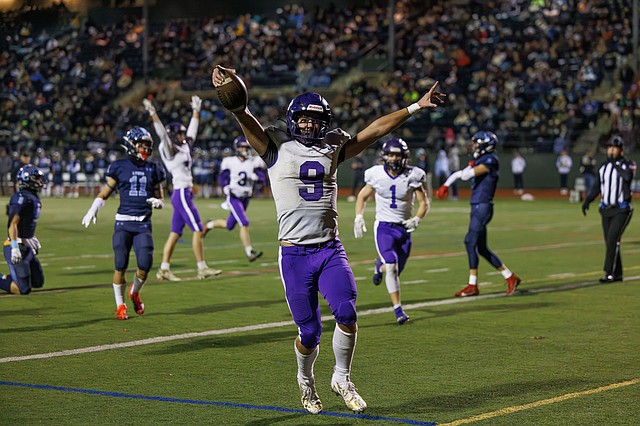 Lakeside player to watch: QB Calvin Mikkelsen, senior
Mikkelsen was Lakeside's top producer in its quarterfinal win over Freeman. The senior totaled 238 total yards of offense and was involved in all three of the team's TDs, according to The Spokesman-Review. 
At 6-foot-3, 215 pounds, Mikkelsen is a threat with his legs as well. He finished with 117 yards rushing and two touchdowns in the quarterfinal victory. 
NV is used to defending running quarterbacks, as they have had to practice against their own dual-threat QB all season (Joey Brown). Regardless, Mikkelsen will be a tough assignment.