Cross country
WWU women's, men's XC each place top 16 at nationals
Ashley Reeck was top individual Viking, placing 30th overall
November 18, 2023 at 3:37 p.m.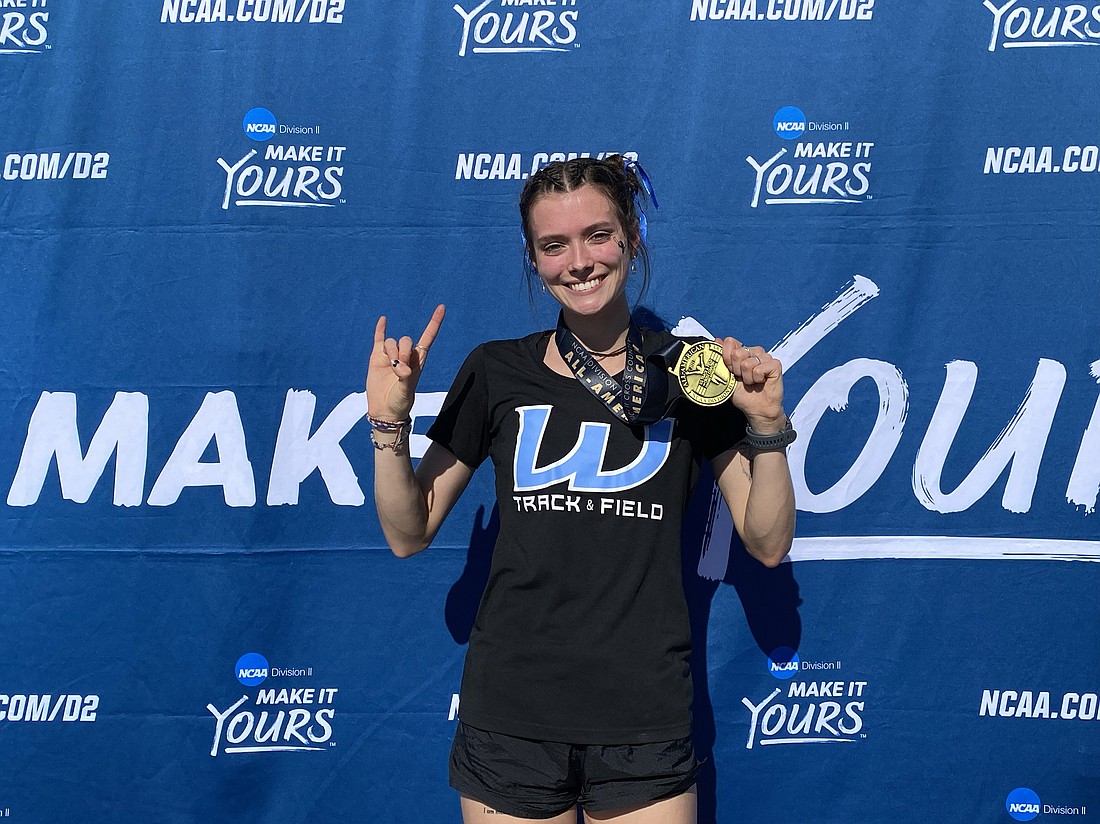 ---
---
Western Washington University women's and men's cross-country teams finished 14th and 16th, respectively, at the NCAA Division II National Cross Country Championships on Saturday, Nov. 18 in Joplin, Missouri.
The women placed 14th in the 6K race with a score of 420, led by sophomore Ashley Reeck — the top Viking runner of the day —  who finished 30th in a time of 20:35.3, a 19-second personal best. Reeck earned All-American honors for placing top 45. 
The Viking women, coming off a Great Northwest Athletic Conference championship and their first-ever West Regional title, earned their highest finish at nationals since placing sixth in 2015. Western came in one place behind Chico State, a team they beat out at the West Regionals.
Ila Davis crossed the finish line just 20 seconds behind Reeck to place 53rd, a 23-second PR. Junior Mia Crocker finished 109th, junior Emma Smith placed 133rd and junior Sophie Wright came in 175th out of 260 runners.
The Western men placed 16th in the 10K race with a score of 488, led by junior Ryan Clough, who was 73rd overall with a time of 30:51.7. 
Senior Andrew Oslin was 88th, senior Kevin McDermott finished 90th with a PR of 31:02.5, and juniors Jeret Gillingham and Jalen Javurek rounded out Viking runners, taking 146th and 153rd, respectively.
Ahead of nationals, assistant coach TJ Garlatz said he hoped both teams to be in the top 15. The women accomplished that with some late-race moves by runners, including Reeck moving up 10 spots in the final half of the race.
The Viking men made an even bigger move after the halfway mark when they found themselves in 24th place. Clough plowed through the competition, moving up 20 spots in the final 4,000 meters to help the Vikings move up eight spots as a team. 
The women will return all five scoring runners next year, while the men will return four of the scorers.