Growth & Development
Housing project proposal that irked environmentalists shifts hands
Developer pulls out, Bellingham Country Club reviewing options
November 17, 2023 at 5:00 a.m.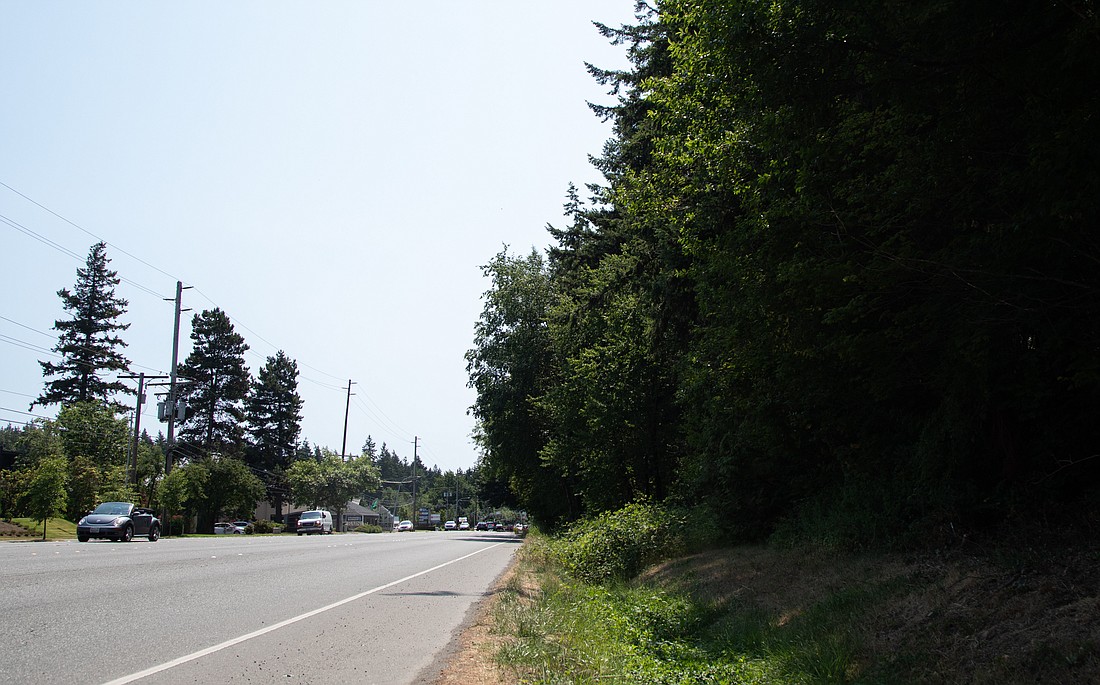 ---
---
A 68-unit townhouse development project on Meridian Street that would remove 327 trees is currently on hold after the developer rescinded the purchase and sale.
Seattle-based Stream Real Estate & Development Co. intended to purchase the plot of land at 3509 Meridian St., which belongs to the Bellingham Country Club and Golf Course, and build the housing development. 
But the company has pulled out of the purchase, according to a message from the country club to its members and Ali Taysi, founder of AVT Consulting who was working on the permitting process with Stream. 
"Stream reached their decision because real estate values have declined with the rapid increase in mortgage rates," the message to country club members read. A screenshot of the message was obtained by Cascadia Daily News.
Taysi said the land use permit was issued in late September, and that the permit isn't canceled due to the developer pulling out. It's attached to the land, so now the country club holds the permit. 
Bellingham city planner Ryan Nelson confirmed that the project has "been returned" to Bellingham Golf and Country Club. The club is "continuing to process the preliminary plat application and working to reschedule the Hearing Examiner hearing for some time in February or March," Nelson wrote in an email to CDN.
In the message to members, the country club wrote that it plans to keep the property off the market at this time due to slow land sales and "the board intends to monitor the real estate market and review our options in 2024."
This summer, Whatcom Million Trees Project publicly opposed the proposal, arguing that the loss of old-growth trees was detrimental to the environment. Around 1,500 people have now signed a petition against the project. 
The current project plan intended to preserve 73 trees on the site and plant 474 trees in replacement; three trees for each tree removed with a diameter greater than 30 inches and one tree for each tree removed with a diameter less than 30 inches. Eighty-three of those trees would be on-site, 391 would be off-site. 
Michael Feerer of Whatcom Million Trees Project said he is "delighted" the development is on hold for now. 
"We feel that it had several poorly planned aspects and basically maxed out the site," he said.  
Feerer said he would like to be in communication with the country club in the future to explore options for this project that would save more trees and provide infill housing. It's unclear how the plan will change, or if it will change, now that the project is back in the hands of the country club.
Stream Real Estate and Bellingham Golf and Country Club did not respond to repeated requests for comment.