Restaurants
The evolution of Diamond Jim's Grill
After 25 years, new owner brings change to neighborhood icon
November 16, 2023 at 12:35 p.m.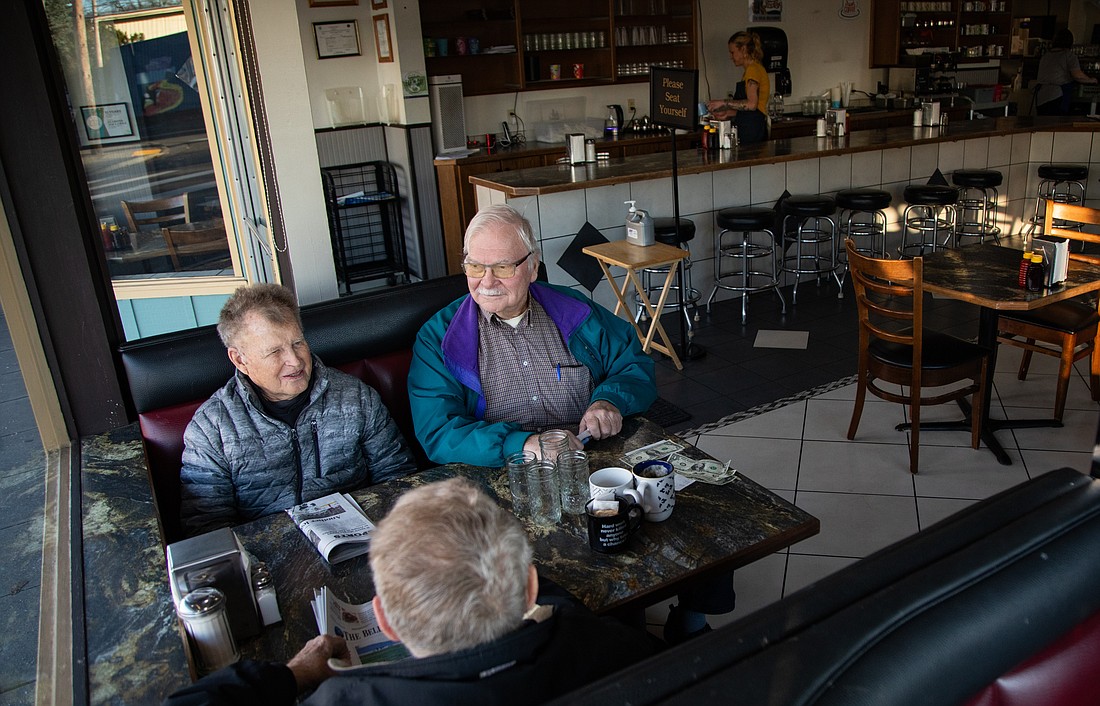 ---
---
For years, the original Diamond Jim's Grill at the intersection of Ohio and King streets near downtown Bellingham was my go-to breakfast spot. 
The small, triangular building the diner was housed in opened on April Fools' Day, 1998, and was located minutes from my residence. For a mere $5.99 (price circa early 2000s), I was fond of ordering the 2-2-2 special consisting of two eggs, two pieces of bacon or sausage links, and two pancakes.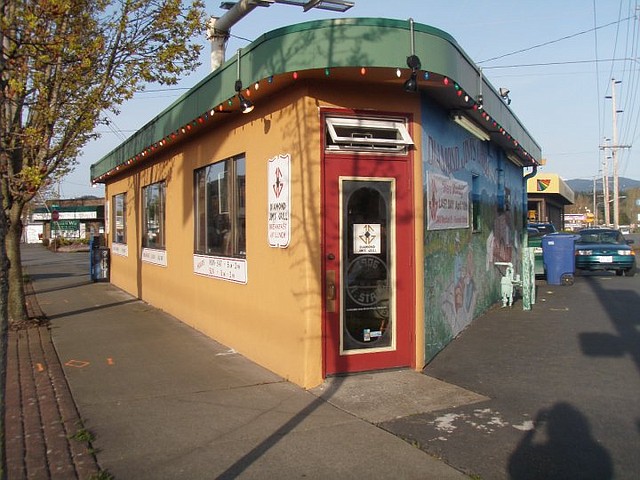 In the early days, building and business owner Jim Green was regularly found manning the grill, and ace server Sheryl Johnson navigated getting customers seated and fed in the narrow space — which she did with great skill, considering there were a limited number of tables and counter seating. 
With customers in close proximity to each other, conversations among regulars and newcomers were apt to overflow from one party to the next. If the weather was inclement, people crammed into the closet-sized "lobby" to wait their turn for somewhere to sit. In the fall and winter, it was always warm and welcoming. 
"I loved that place," Green, 62, said recently. "That was my vision of a diner."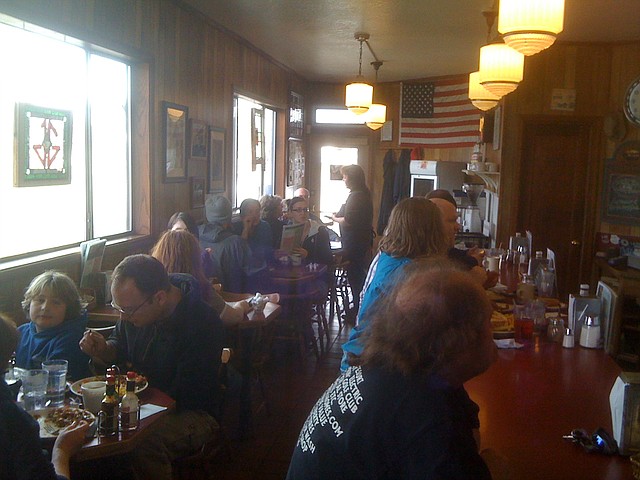 In 2010, the building was razed to make room for road safety improvements, and Green and crew relocated to a much larger space on Meridian Street in the Fountain District, with the city paying for improvements and remodeling at the new locale. 
Until selling Diamond Jim's to Little Cheerful Cafe owner Josh Magnes in late September, Green and Johnson were mainstays at the breakfast joint for the next 13 years. Along with Johnson, all of the employees were retained by Magnes — something Green said gave him great relief. 
"It was a good go," Green said of 25 years of running the diner. "I really enjoyed it. It got me on my path. I loved it the best back in the day, when I cooked there and knew all of the customers."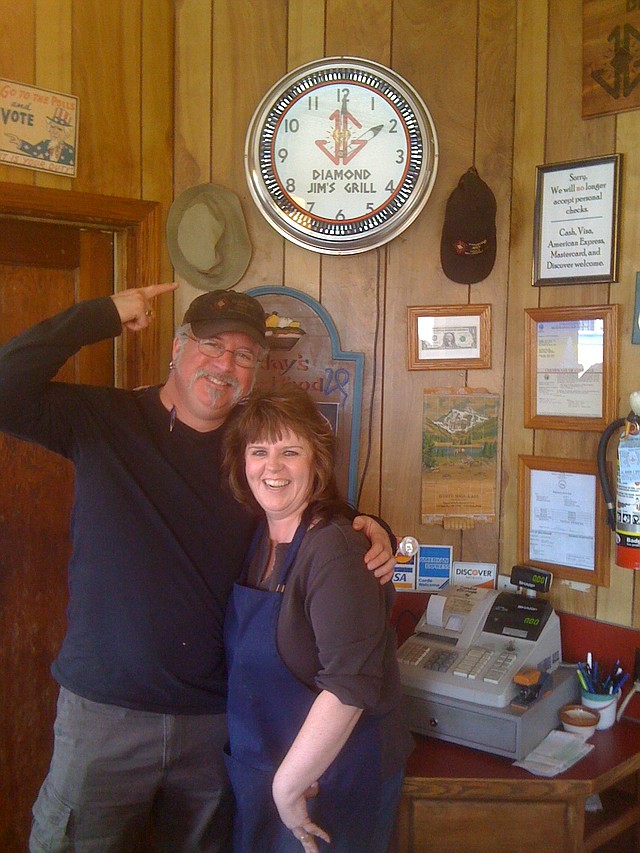 Change of ownership 
Numerous factors contributed to Green selling the iconic restaurant, he said. In 2017, he purchased The North Fork Brewery in Deming — within walking distance of where he's lived since 1995 — so he was effectively running two eateries and wasn't spending as much time in Bellingham. 
Plus, he said, sales never got back to pre-pandemic numbers, and the restaurant industry was changing due to rising food prices and labor costs. With Green's silver anniversary approaching, he started thinking about what needed to be done to make Diamond Jim's successful, and realized he "wasn't the guy" to make the necessary changes.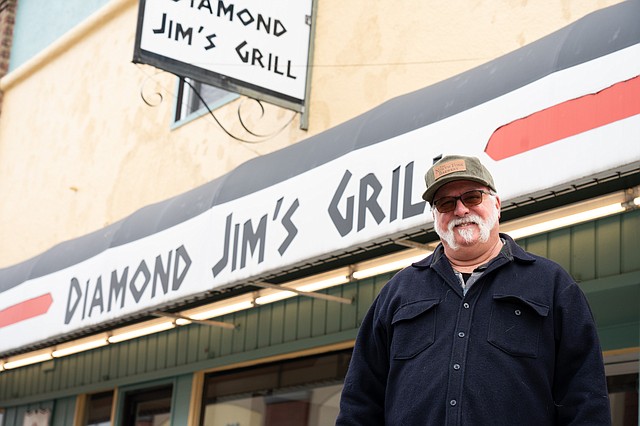 Green had other offers to buy the eatery. But he chose to sell to Magnes because he lives and is raising a family in the Fountain District, had decades of prior restaurant experience, and seemed excited to take the reins. 
"My last day was a little shocking," Green said. "So much was going on and changes were already coming. It was a little bit weird, but I walked away knowing my crew was engaged and excited about the new person."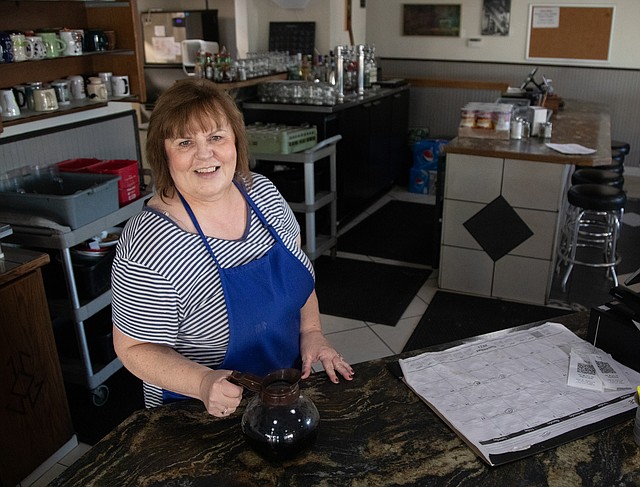 What has changed? 
On a recent weekday visit — where I dined on a savory serving of veggie eggs Benedict and sampled a couple bites of delicious biscuits and gravy — some of the changes Magnes has made were in evidence, both on the menu and in the space itself.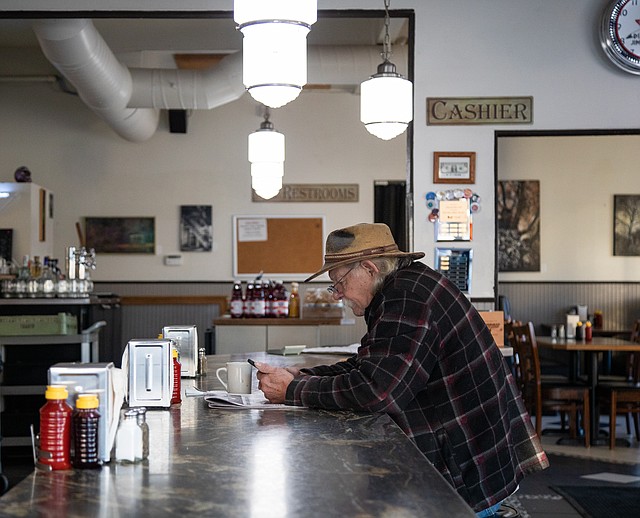 The diner kitsch has been dialed back, tableware has been replaced, and mid-decibel classic rock music played throughout our visit. It wasn't loud enough that my date and I had to yell to hear each other, but customers with hearing problems may take issue.  
The 2-2-2 is still available, as is the Diamond Landslide — a hearty meal consisting of fried potatoes, a biscuit, a sausage patty, cheese and eggs smothered in gravy — but the menu has shrunk significantly, and grilled sandwiches are off the table for now. (Don't go off the offerings on the Diamond Jim's website, as it hasn't yet been updated.) 
One diner I chatted with during my visit said she was bummed to not be able to order her favorite sandwich — the BLT — but was happy with the quality of the food, and was open to the changes, as it meant she'd still be able to frequent her favorite neighborhood diner. 
Other customers seemed pleased with their breakfasts and offered their thanks on the way out the door.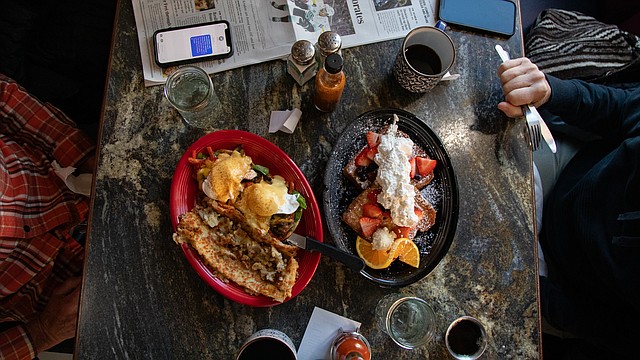 Omelets, numerous variations of eggs Benedict and hash browns, pancakes, French toast, scrambles and sides are also available, and boozy beverages such as bloody marys, Irish coffee and margaritas have been added. Johnson, who was our server that morning, told us the menu is a work in progress, with management tweaking it as they go along. 
"We're trying to be as much of a scratch kitchen as we can," Magnes, 44, said. "We're making everything in-house. The menu is smaller, but it's a diner; you don't have to have everything."
He acknowledged there's been some grumbling from customers who miss certain menu items, don't like the music or are unhappy with the higher prices, but said the restaurant is still finding its footing and hopes people will be patient. 
"Just come check it out again," Magnes said. "We're trying to pump some new blood [into the business]. Hopefully, it will be even better. All you can do is try."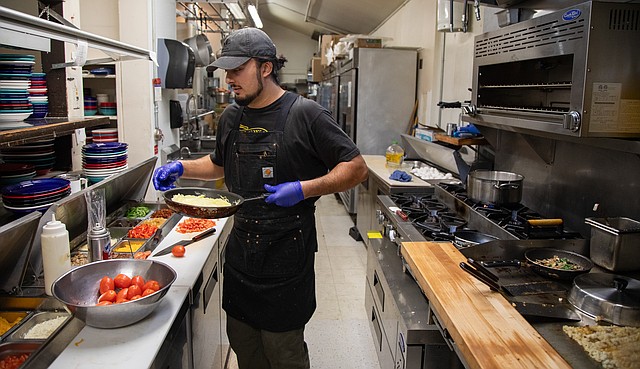 He called Johnson "a gift that came with the place," and said he's looking forward to seeing what happens in the future. 
"I'm trying to make a place that's fun," he said. "When you go out it's supposed to be fun, not serious. That's kind of what we're going for."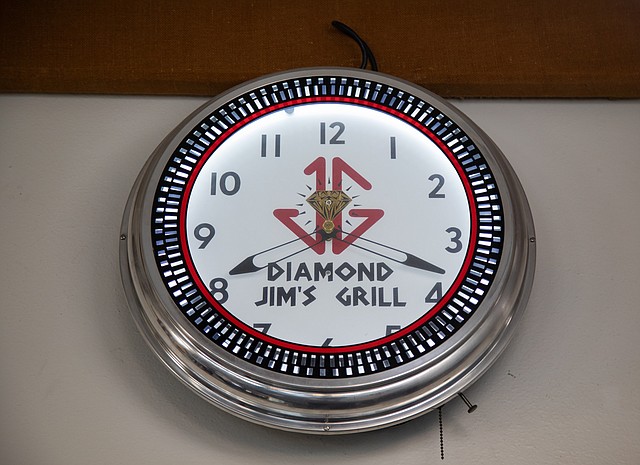 Diamond Jim's Grill is open from 7 a.m. to 2 p.m. Thursday through Monday at 2400 Meridian St. Info: 360-734-8687.