Elections
Social worker seeks third term in state House
Alicia Rule announces campaign after run for county executive
November 16, 2023 at 4:43 p.m.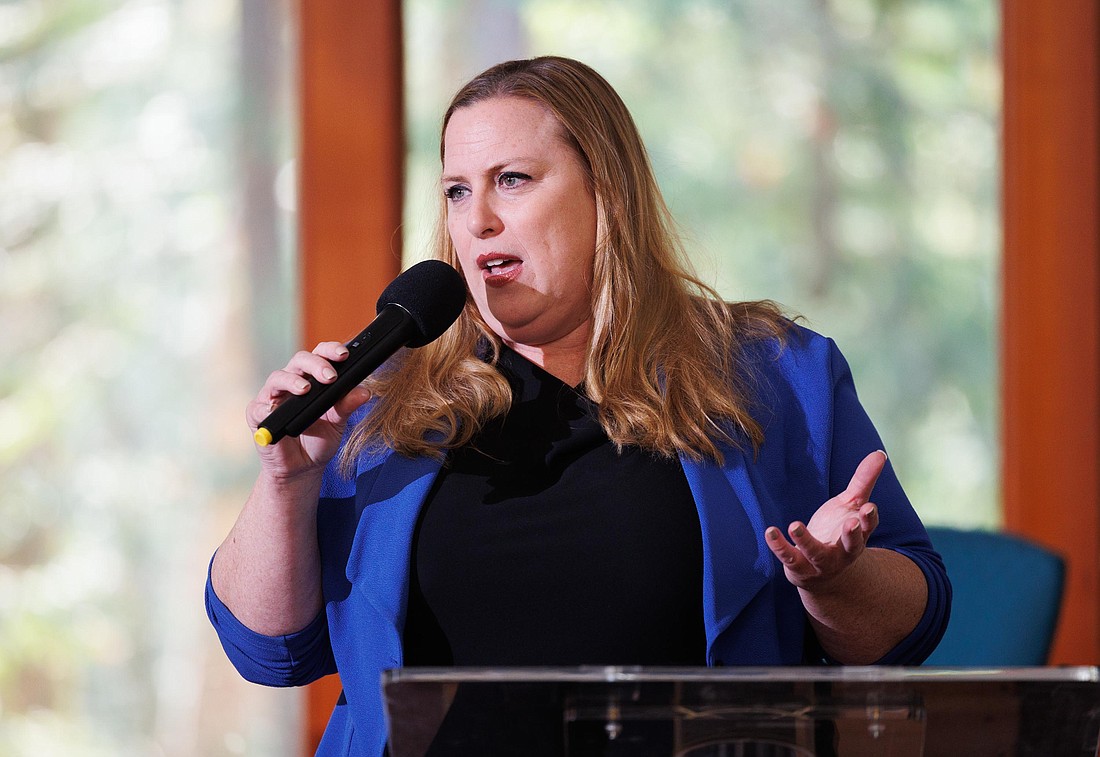 ---
---
Coming off a defeat in this year's race for Whatcom County executive, state Rep. Alicia Rule made her political next steps clear this week. In an email to Democrats sent Monday, Nov. 13, Rule announced she will run for reelection to the Legislature in 2024.
Rule, 47, seeks a third term in the 42nd District House seat she has held since defeating Republican Luanne Van Werven in 2020.
A Blaine resident who runs a therapy practice in Bellingham, Rule has focused on bills intended to help children and families access mental health services. As a more moderate Democrat, she also supported law-and-order legislation related to lifting restrictions on police pursuits and criminalizing street drugs.
After serving in the state Legislature for three sessions, Rule attempted a pivot, making a run for the county executive's office. She lost in the August primary but managed to finish third in a field of six.
In an interview on Thursday, Nov. 16, Rule said she remained committed to her job in Olympia.
"It's really just about serving our community," she said, adding that she "learned even more" about her constituents' needs while campaigning for executive.
"I'm going to put that information to work when I go back to the state Legislature," Rule said.
The 2024 campaigns won't get into full swing until May, when candidates must file their intent to appear on the ballot. Republicans will run a challenger for Rule's seat, a top party official said Thursday. 
"There is interest for a couple of people that are thinking of stepping up to run against Alicia Rule," said Van Werven, who now serves as vice chair of the Whatcom County Republican Party.
Van Werven called Rule "beatable" and "out of step with the 42nd Legislative District," which includes north Bellingham, the six smaller cities in Whatcom County, and most of the county's rural areas.
As recently as 2018, Republicans held all three seats in the 42nd District, including in the state Senate. Since then, Democrats have increased their advantage in the Legislature.
"Quite honestly … we need some balance down there in Olympia," Van Werven said.