Housing
Base Camp restricts non-resident access to day services
Lighthouse Mission says demand, complexity of needs prompted change
November 16, 2023 at 12:39 p.m.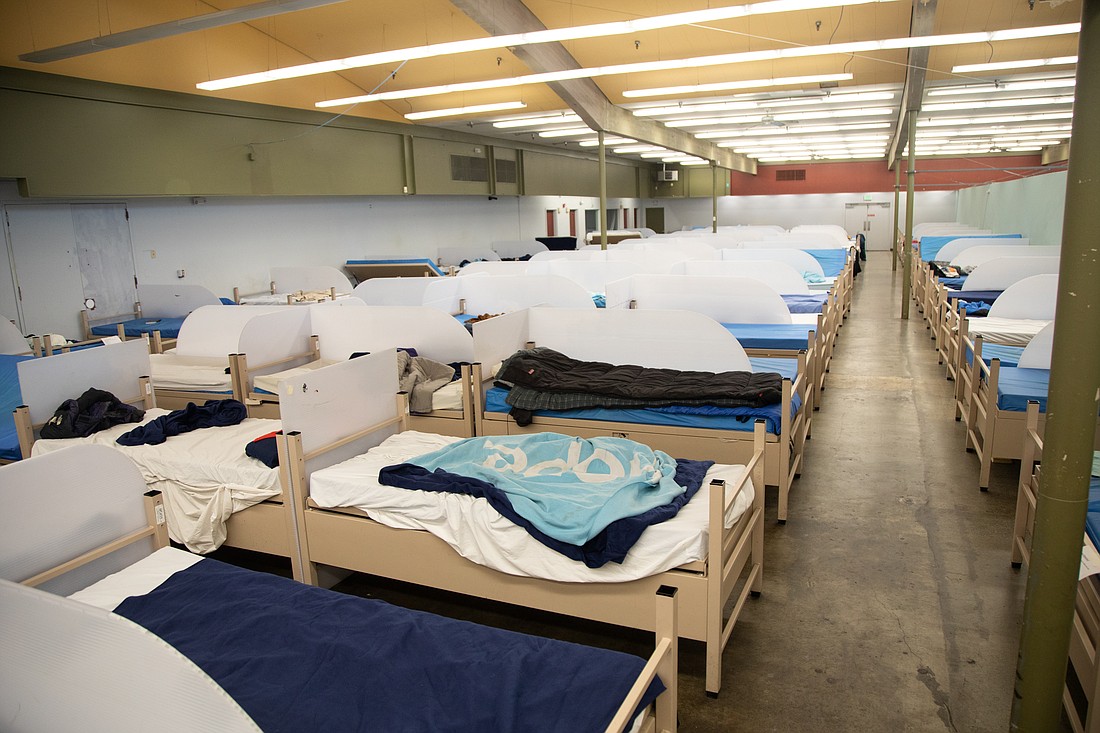 ---
---
Lighthouse Mission has restricted access to its day services at Base Camp due to high demand and an increasing complexity of needs among residents. 
The shelter at 1530 Cornwall Ave. used to allow non-residents to come inside its day room to use outlets and rest. People also had access to lockers, three sit-down meals a day, showers and health clinic care. As of Oct. 1, use of the day room and lockers are restricted to residents, the three meals are now only available to go, and access to showers and health care is now only available on a case-by-case basis. 
Chief Program Officer Brittany Hargrove said it's standard to see Base Camp fill up as it gets colder, but said they've hit maximum capacity more frequently in the last year than in previous years. The shelter can house 200 residents.
Hargrove said the shelter has seen an increase in severe mental illness, chronic medical conditions and substance use disorder in the population they serve, requiring more direct staff care hours for each person than before. 
"The level of folks we're able to accommodate has decreased just based on the challenges that come with the people that we're serving," she said. "We've been short-staffed and without being able to increase my staffing levels, I can't ensure the safety and quality care of every person." 
Hargrove also said Base Camp saw a higher prevalence of misconduct from people only using Base Camp for day services. 
"We found that a lot of folks who were only using us as a location to kind of hang out during the day were also using our restroom facilities to use drugs," she said. Substance use or possession of drugs is not permitted at the facility. 
Hargrove said they've also seen more violent and aggressive behavior from people coming to use day services. 
But she added that violence is still rare at the shelter due to the staff's training in de-escalation. 
"Our staff are trained to intervene before it hits crisis level so an actual violent outburst would be really rare and an assault from guest to guest is really rare," she said.
Before the change, Hargrove said they were serving an average of 30 to 50 people for just day services.
Hargrove called this a temporary change. The mission hopes to increase access to day services once its new shelter opens in fall 2024 and it's able to increase staffing. The new facility is planned to house 300 beds, plus 100 additional beds in severe weather emergencies.
Showers are available to community members on Fridays, Saturdays and Sundays at a shower trailer behind City Hall, and on Thursdays at Salvation Army at 1515 Birchwood Ave.