The A-List
Amy's picks: Art events, Sherlock, Creedence Revelation and Christmas trees
A curated selection of happenings in Whatcom and Skagit counties
November 16, 2023 at 5:00 a.m.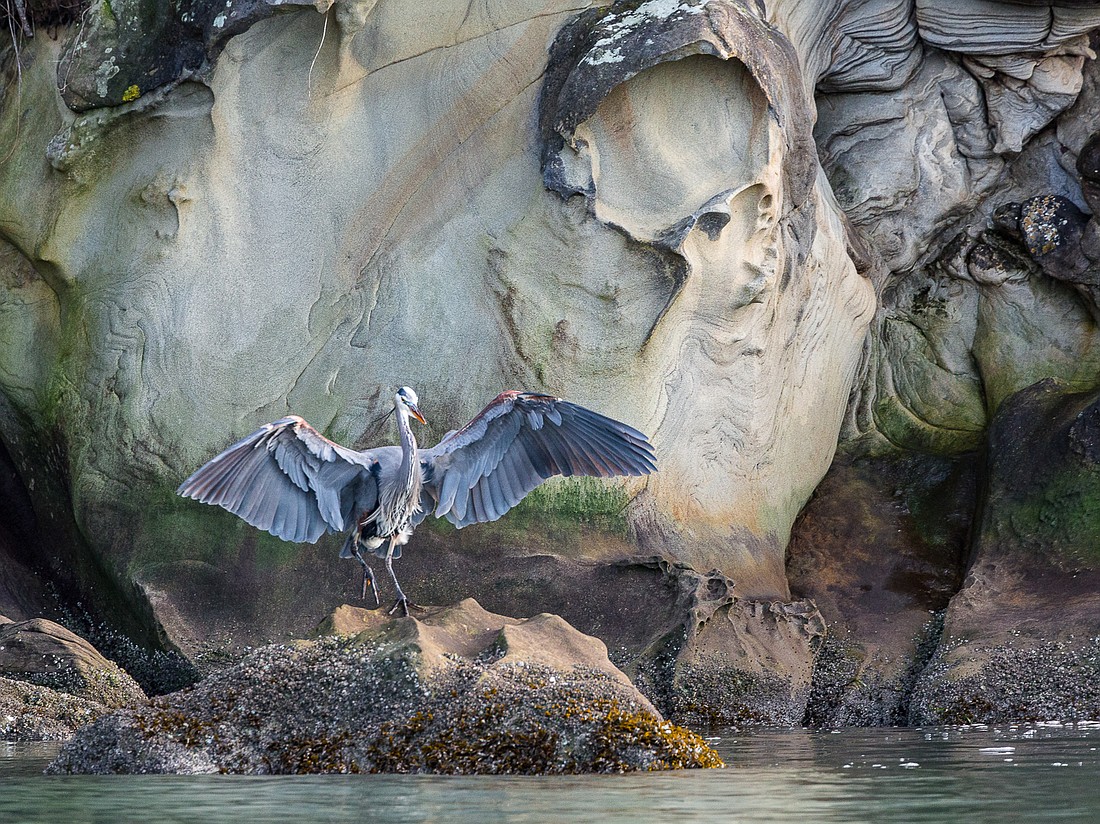 ---
---
AMY'S PICKS
44th annual Holiday Festival of the Arts
Nov. 17–Dec. 24, 1313 Commercial St.
Like many other residents, I've followed this event hosted by Allied Arts of Whatcom County to various locales in and around downtown Bellingham for many years. With more than 100 local and regional artists, crafters and other creatives offering their wares, it's truly a "one-stop-shopping" experience. This year's festival takes place at the Faithlife Building. 
I especially like discovering one-of-a-kind items to send to friends and family that represent the plethora of talent to be found here. To that end, I've purchased jewelry, hats, small paintings, notecards, bath and body wares, scarves, screen-printed T-shirts and more. It's like a treasure hunt, (and sometimes I keep items for myself). 
Those coming on Saturdays and Sundays will also find live music, workshops for kids and art demos happening throughout the day. If you can't make it in person, an online market also takes place throughout the course of the event. Info: alliedarts.org. 
Creedence Revelation featuring Randy Linder
7:30 p.m. Friday, Nov. 24, Lincoln Theatre, Mount Vernon
I wasn't aware of how many Credence Clearwater Revival (CCR) songs were forever lodged in my brain until I took a look at the 1970s-era ensemble's list of hits — including "Lookin' Out My Back Door," "Bad Moon Rising," "Proud Mary," "Born on the Bayou" and, well, the list goes on. 
Longtime musician Randy Linder has channeled original lead singer John Fogerty and the band since the year 2000, and it's safe to say he's got the CCR sound dialed in. It doesn't hurt that he also resembles Fogerty and plays a mean blues harp. 
Known as pioneers of swamp rock and country rock, CCR was also celebrated for its roots, blues and Southern rock. Linder and his talented band will also bring these elements to light, with an opening act by The Danny Godinez Project. Tickets are $40 general, $75 for VIP. Info: lincolntheatre.org.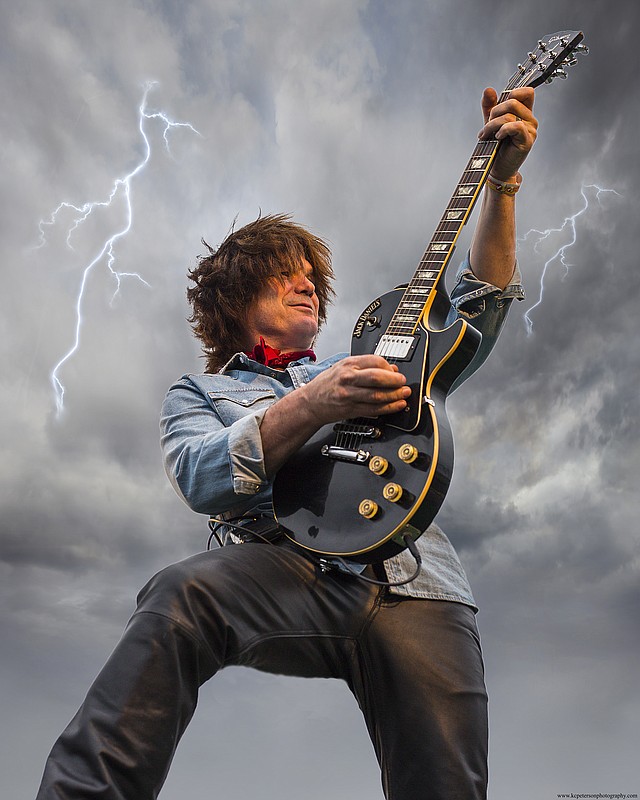 'The Game's Afoot'
Nov. 24–Dec. 10, Bellingham Theatre Guild, 1600 H St.
This Ken Ludwig production — also referred to as "Holmes for the Holidays" — is set in 1936, when a Broadway star named William Gillette who is renowned for his leading role in the play "Sherlock Holmes" invites his cast members to his Connecticut castle for a holiday shindig. 
Unfortunately, things soon take a turn for the murderous, and one of Gillette's guests is stabbed to death. The actor must then fill his iconic pipe with tobacco, don his deerstalker cap and take on the persona of his iconic character to discover whodunnit. 
This isn't your typical holiday play, but all the better. It's said to combine both mystery and hilarity, which means you may be gasping in one moment and cackling the next. Sounds like a bloody good time. Tickets are $8–$18. Info: bellinghamtheatreguild.com. 
Deck the Old City Hall
Nov. 24–Dec. 31, Whatcom Museum's Old City Hall
When I noticed the paint store across the street from Cascadia Daily News headquarters had already placed a decorated Christmas tree in its front window, I sighed and accepted "tree season" was in full swing.
As someone who's been decorating a defunct potbelly stove instead of a tree for the last few years, I appreciate seeing how other people get creative with festooning their greenery for the holidays. For full immersion, I drop by this event to see a variety of cleverly themed trees located in the museum's Rotunda Room, as well as holiday decor placed throughout the historic building. 
Craft events, carol singing, photos with Santa and other festive happenings take place throughout December, so check out the lineup and pick a date — or two — to visit. Admission is by donation. Info: whatcommuseum.org.  
Semiahmoo Sips
2–4 p.m. every Saturday, Semiahmoo Resort, Blaine
As witnessed in some of the picks for this week, we're already neck-deep in holiday happenings. If you're looking for a day trip that's not designed with the "festive" season in mind, this weekly wine tasting held in the Semiahmoo wine cellar might be just the ticket.
With darkness falling around 4 p.m. this time of year, I'd suggest arriving early in the two-hour window of the event so as to enjoy the sights and sounds of Semiahmoo Bay. After sampling four different wines from the rotating menu, take a stroll, get some air and then return to pick up a bottle to take home if you're so inclined. Entry to the 21-and-older event is $20 per person, and no registration is required. Charcuterie and cheeses to pair with the wines are also available for purchase. Info: semiahmoo.com/upcoming-events. 
Fairhaven Winterfest Art Walk
4–7 p.m. Saturday, Nov. 25, throughout historic Fairhaven
Painter Ron Pattern recently reached out to let me know a group of artists who work in studios in the Morgan Block building have formed a committee to bring back the Fairhaven Art Walk — which used to be held monthly but went off the radar during the pandemic. 
Tonight's event will be the first of four art walks taking place throughout the year. Pattern reports 16 Fairhaven businesses will be participating in the revived happening, and each locale will highlight an artist's work — with the artist being present during the event. Free parking, refreshments and restrooms can be found nearby at Hillcrest Church, located at 1400 Larrabee Ave. 
The art-focused stroll will also be part of opening day of Fairhaven Winterfest, which will include visits with Santa Claus, free carriage rides, entertainment on the Village Green and, at 5 p.m., a tree lighting. Winterfest continues Saturdays through Dec. 16. Info: enjoyfairhaven.com. 
43rd annual Seattle International Comedy Competition
8 p.m. Saturday, Nov. 25, Lincoln Theatre, Mount Vernon
I once was on the judging panel for this annual event when a semifinal round of the multi-venue, multi-county competition took place at the Mount Baker Theatre's Walton Theatre. 
It wasn't an easy gig, because by the time the top five stand-up comics I was judging headed onstage, they'd already beaten numerous other contestants. They were all hilarious, which made it difficult to choose a favorite. Luckily, it wasn't all up to me. In addition to the entertainment industry and guest judges, audience reaction helped choose who would move on to the next round. 
Attendees should know tonight's competition is part of the final round of the monthlong event. Five comics will take the mic for 15-minute sets and, once again, they'll be partially dependent on ticket-holders for their fate. It's a big responsibility, so pay attention. Entry is $30–$40. Info: lincolntheatre.org. 
ALL LISTINGS 
Thursday, Nov. 16
'Puffs'
7 p.m., Bellingham High School, 2020 Cornwall Ave.
Follow a wizard in training and his two best friends when "Puffs … Or Seven Eventful Years at a Certain School of Magic" closes out its two-week run with showings through Saturday. Audience members are encouraged to dress like wizards for this satirical take on a familiar series. Tickets are $10. Info: Facebook.com/BHSTheatre135. 
'67 Cinderellas'
7 p.m, Judson Auditorium, 516 Main St., Lynden
Lynden High School Performing Arts brings this not-so-classic fairy tale to life with showings through Sunday. The production debunks ridiculous traditional storybook notions of romance and what it means to be a princess. Tickets are $5–$10. Info: lynden.wednet.edu/LHS. 
'An Evening with Draculas'
7:30 p.m., Explorations Academy, 1701 Ellis St.
The Unsubdued Theatre Collective presents "a blood-filled night of short plays, song and dance" tonight through Saturday. If you've ever pondered what it means to be a Dracula in contemporary times, this is the event for you, Tickets are $10–$15. Info: utc.ludus.com. 
'Doubles'
7:30 p.m., FireHouse Arts and Events Center, 1314 Harris Ave.
Bellingham Repertory Dance will close out its run of this contemporary dance production with showings through Saturday. The show features repertory works by choreographers from around the United States and Vancouver, British Columbia. Tickets are $15–$35. Info: bhamrep.org. 
'The Wizard of Oz'
7:30 p.m., Lincoln Theatre, Mount Vernon
See the Theater Arts Guild's take on the story of a Kansas farm girl who travels over the rainbow to discover the magical power of home at showings through Sunday. Tickets are $16–$34. Info: lincolntheatre.org. 
Cory Michaelis
8 p.m., the Blue Room, 202 E. Holly St.
Enjoy stand-up comedy by this lauded performer who you may know from Dry Bar Comedy and Netflix. He'll be joined by comedian Amy Carder. Tickets are $15–$30. Info: blueroombham.com.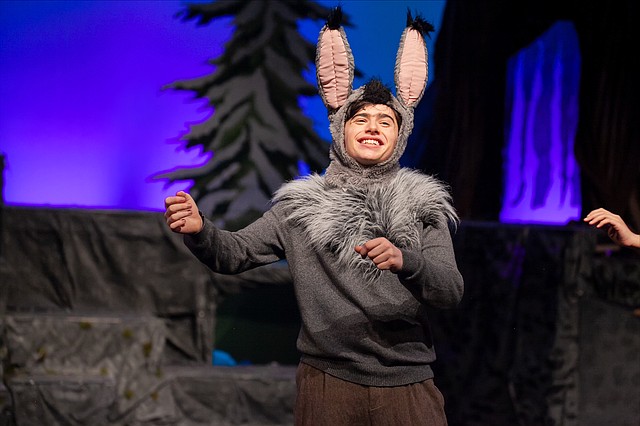 Friday, Nov. 17
Queer Makers Market Holiday
5–9 p.m., Inner Child Studio, 715 W. Orchard St.
Support local businesses and queer makers at this annual event. The first 50 guests who RSVP with a donation online will receive a free swag bag. Doors will be open to access the outdoor vendors and food truck, so dress for the weather. Info: Info: innerchildstudio.org. 
'A Midwinter Night's Dream'
7 p.m., Sehome High School, 2700 Bill McDonald Pkwy
Sehome drama students will present the final weekend of this reimagining of William Shakespeare's comedic masterwork — which takes place in the winter instead of the summer, but is otherwise intact. Expect poorly placed love spells, unexpected shape-shifting and the occasional snowfall. Tickets are $10 in advance or at the door. Info: sehomedrama.com. 
'Ride the Cyclone'
7:30 p.m., Performing Arts Center, WWU
This comedic musical focuses on the lives of six teenagers from a Canadian chamber choir who die in a freak accident aboard a roller coaster, and awaken in limbo to find they have a chance to return to life — if they can tell a story well enough. Tickets are $16–$20; additional performances take place through Sunday. Info: tickets.wwu.edu.
J2B2: John Jorgenson Bluegrass Band
7:30 p.m., McIntyre Hall, Mount Vernon
Four award-winning musicians — Jorgenson on acoustic guitar, mandolin and vocals; Herb Pedersen on banjo, acoustic guitar and vocals; Mark Fain on bass; and Patrick Sauber on acoustic guitar and vocals — bring their Americana roots music to the stage. Tickets are $30–$40. Info: mcintyrehall.org. 
Western Symphony Orchestra
7:30 p.m., Performing Arts Center Concert Hall, WWU
Join the WSO for its first performance of the season. "Sensemayá by Mexican composer Silvestre Revueltas, and Dmitri Shostakovich's "Fifth Symphony" — a stirring artifact of the Stalinist purges of the 1930s — will be performed. In between, watch and listen to Chickasaw composer Jerod Impichchaachaaha' Tate's "Spirit Chief Names the Animal People" for orchestra and narrator. Tickets are $15; free for students. Info: tickets.wwu.edu. 
Phil Kopczynski
7:30 p.m., Eagle Haven Winery, 8233 Sims Road, Sedro-Woolley
Cozy Comedy brings this Washington-born stand-up comedian to town as Kopczynski, who placed second in 2018's Seattle International Comedy Competition, will be joined by Daina Ali and Reece Green. Tickets are $20. Info: eaglehavenwinery.com. 
'Days of Our Nights,' Story Story Die
7:30 p.m. and 9:30 p.m., The Upfront Theatre, 208 Prospect St.
Watch "Days of Our Nights," an improvised soap opera, at 7:30 p.m. Friday and Saturday nights through November. At 9:30 p.m., Story Story Die will feature improvisers pitching a story. Each round will see scenes from every story, with the audience "killing" stories they no longer want to see. Tickets are $10–$16. Info: theupfront.com. 
Southside Comedy Hour
8 p.m., Corner Taphouse, 1125 Finnegan Way
Pacific Northwest comedy legend Kermet Apio will headline this monthly stand-up event, and will be joined by Quinn Fitzgerald and Bellingham's Joel O'Connor. Nikki Kilpatrick of Venus Comedy Productions hosts. Tickets are $15–$20 ($15 online, $20 at the door). Info: eventbrite.com. 
Saturday, Nov. 18
Holiday Bazaar
9 a.m. to 4 p.m., Rome Grange, 2821 Mt. Baker Highway
Shop for arts and crafts for holiday giving, and purchase homemade pies at this free event. There will also be decorations and a photo booth to make your family holiday card. Info: romegrange@aol.com. 
Dockside Market
10 a.m. to 2 p.m., Fishermen's Pavilion, Squalicum Harbor
Local fishermen will be selling their fresh and frozen wares at this twice-monthly market. Visit the dock early to find the best selection of seafood options. Details and participating vendors and products are posted 24 hours ahead of sale days. Info: bellinghamseafeast.org. 
Bellingham Farmers Market
10 a.m. to 2 p.m., Depot Market Square, 1100 Railroad Ave.
Approximately 90 vendors from Whatcom and Skagit counties are on site at this weekly market, which continues every Saturday through Dec. 16. Info: bellinghamfarmers.org.  
Fall Craft Fair Pop-Up
10 a.m. to 3 p.m., Bellingham Senior Activity Center, 315 Halleck St.
At this second annual event, more than 30 local vendors will be selling everything from crafts to art, vintage items and more. A chili lunch will also be available to purchase, and there will be entertainment throughout the day. Info: whatcomcoa.org. 
Farmers Holiday Market
10 a.m. to 4 p.m., 611 R Ave., Anacortes
Anacortes Farmers Market will host this event, which will be taking place both indoor and outdoor at the venue. Local artisans, crafters and farmers will present an assortment of gifts and edible goodies and there will be live music, raffle baskets and more. Info: anacortesfarmersmarket.org. 
Rexville Grange Holiday Art Show
10 a.m. to 5 p.m., Rexville Grange, Mount Vernon
Held twice a year in the basement of this 1920s-era building, see works by local artists through Sunday. Shoppers can find everything from photography to pottery, weaving, woodwork, prints, herbs and vinegars, gourds, basketry, clothing, purses, hats, glass, body products and beyond. Info: rexvillegrangeartshow.com. 
'The Working Boats Coloring Book'
11 a.m. and 2 p.m. at Dockside Market, Village Books
Bellingham-based maritime artist Tom Crestodina and Bow author Tele Aadsen will present "The Working Boats Coloring Book." The new release is meant for coloring enthusiasts of all ages who want to know about boats and the maritime world. Both Crestodina and Aadsen will be on hand for the early reading at Squalicum Harbor's Fishermen's Pavilion, then Crestodina will be on his own for the all-ages coloring event in Fairhaven. Info: villagebooks.com. 
Art in Action
1–5 p.m., Pioneer Pavilion, 2007 Cherry St., Ferndale
During this event being put on by the Ferndale Arts Commission, local artists will set up stations showcasing their artistic process by demonstrating their techniques or actively crafting their art on-site. People dropping by can see digital artwork, listen to acoustic performances, find out what's behind creating beadwork, and see what it takes to begin or conclude a contemporary painting. Info: cityofferndale.org. 
Skagit Wine & Beer Festival
3–8 p.m., Heritage Flight Museum, Burlington
Those who attend this event hosted by the Mount Vernon Chamber of Commerce will be sipping and dining on fare produced by Skagit County wineries, mead-makers breweries, distilleries, chocolatiers, cheesemakers and restaurants. Tickets are $150 per person or $200 per couple. Designated driver tickets are $35. Info: mountvernonchamber.com. 
Elves Night Out
4–7 p.m., downtown Anacortes
More than 20 shops and restaurants will be opening their doors so people can get some holiday shopping completed early — and locally. The event kicks off at The Majestic Inn and Spa; the first 200 shoppers to stop in will enjoy a complimentary glass of mulled wine or non-alcohol cider and a tasty nibble. Elves will be on hand to hand out gift bags and "wish lists" to attendees. Info: anacortes.org. 
'Spider-Man: Into the Spider-Verse' Live in Concert
7 p.m. Mount Baker Theatre, 104 N. Commercial St.
This 2018 Academy Award-winning animated film will be shown on the big screen, but it will also be accompanied by Broadway Sinfonietta, an all-female BIPOC orchestra based out of New York City, with DJ Damage taking on turntable duties. Tickets are $30–$70. Info: mountbakertheatre.com. 
Dmitri Matheny Group
7:30 p.m., Jansen Art Center, 321 Front St., Lynden
This lauded flugelhornist bring his jazz quintet to the stage for one night only. As an honors graduate of Berklee College of Music, Matheny entered the jazz scene in the 1990s as the protégé of jazz legend Art Farmer. Tickets are $30. Info: jansenartcenter.org. 
Three Choirs, Three Journeys
8 p.m., First Congregational Church, 2401 Cornwall Ave.
Western Washington University's Concert Choir, Advanced Treble Chorale, and Western Voices will present "Searching for the Light," "Treble Traditions" and "Love in Many Languages." Tickets are $25. Info: tickets.wwu.edu. 
Sunday, Nov. 19
Starry Night Chamber Players
2 p.m., McIntyre Hall, Mount Vernon
Head to the studio space for this "Passionate and Playful" performance, part of a chamber music series at the space. Hear string ensemble masterpieces at the performances featuring the longtime ensemble. Tickets are $25. Info: mcintyrehall.org. 
Sunday @ 3
3 p.m., Jansen Art Center, 321 Front St., Lynden
This concert series produced by Rebecca Mañalac showcases outstanding young artists providing them with a platform to hone their performance skills. Today's performers include vocalists Pele Thornton, Grace Machado and Matthew Schlichting, cellist Gus Magee-Kenney, and the Bellingham Youth Jazz Band. Admission is free; donations are welcome. Info: jansenartcenter.org. 
Monday, Nov. 20 
Climbing Film Tour
7:30 p.m., Lincoln Theatre, Mount Vernon
This fourth annual event features five short films that celebrate the global climbing community, and feature an eclectic mix of athletes. "A New Line,""Transcendence," "If It's Easy, It's Not Fun," "Stirling Range Highline" and "Electric Avenue" are on the lineup. Tickets are $8.50–$11. Info: lincolntheatre.org. 
Composers of Western
7:30 p.m., Performing Arts Center Concert Hall, WWU
All are welcome at this free concert featuring works by Western Washington University composers Jack Conklin, Bryce Ronhaar, March Jeongmin Seok, and Cashmere Tobias. Info: cfpa.wwu.edu. 
Guffawingham
8:30 p.m., Boots Bar and Lounge, 1263 Barkley Blvd.
This weekly stand-up comedy show has returned from the ashes and can be attended every Monday. Each show will feature a host, and people can show up early to sign up for a slot on the roster. Info: Facebook.com/guffawingham. 
Saturday, Nov. 25
Bellingham Old Town Art Stroll
Noon to 5 p.m., historic Old Town
This event takes place on the fourth Saturday of every month and features galleries, studios, pop-ups and other creatives opening for public perusal. If you'd like to share your own talents, entry is free to sign up to be part of the artistic action. Info: meloygallery.com. 
Shop Small Holiday Makers Market
Noon to 6 p.m., Bellingham Cruise Terminal, 355 Harris Ave.
More than 50 local artisans will be on site today and tomorrow for this event, and again Dec. 16–17. In addition to stocking up on creative creations, take photos in a 1957 Scotsman trailer, visit with Santa and support the local arts community while doing so. Entry is free. Info: bellinghammakersmarket.com. 
Holiday Pop-up Market
3–7 p.m., FireHouse Arts and Events Center, 1314 Harris Ave.
Find wall-to-wall handmade goods and specialties by local artisans and vendors at this popular event. Live music by Pam Wooster, 4-Way Street, and Mark Ashworth and Mark Kelly will be part of the festivities. Info: firehouse-aec.com. 
Good Comedy
8 p.m., The Blue Room, 202 E. Holly St.
Seattle-based stand-up comedian Bo Johnson will return to Bellingham, joined by other comedians from Netflix is a Joke Radio, Comedy Central, and Don't Tell Comedy Secret Sets. Tickets to the all-ages show are $15–$25. Info: blueroombham.com. 
Before heading out to attend in-person happenings, check with individual venues to make sure the event is still taking place as scheduled.
The A-List appears weekly. To submit an event for consideration, email calendar@cascadiadaily.com.