Basketball
WWU men cool off in home-opening loss to Hawaii Pacific
Vikings held to 39.3% shooting from the field
November 14, 2023 at 11:10 p.m.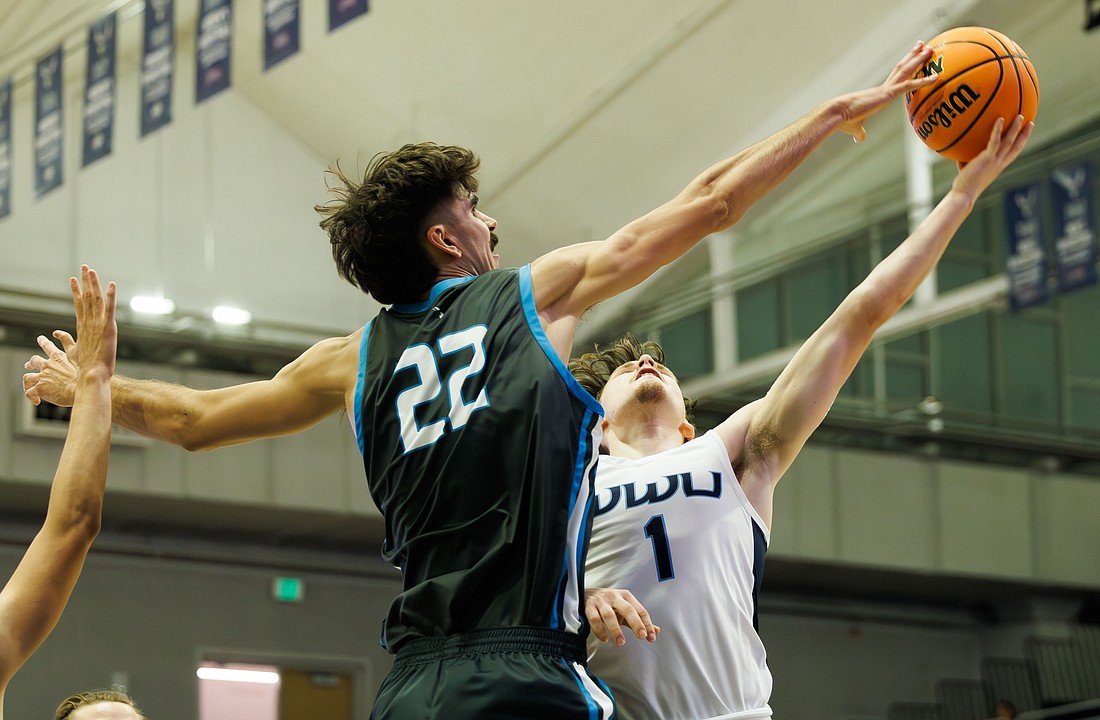 ---
---
Western Washington men's basketball's home opener did not go to plan during an 83-67 blowout loss to Hawaii Pacific at Carver Gymnasium on Tuesday, Nov. 14.  
The Vikings (4-2) came into the game after winning four out of five road matchups to start the season. Against the Sharks (1-2), the Vikings got outshot, outrebounded and were locked up for long stretches. 
The Vikings never led in the dominating loss and came out flat as the Sharks opened on a 7-0 run. 
"It's about being more intentional coming out the jump of the game and having more energy," Western junior point guard Kai Johnson said.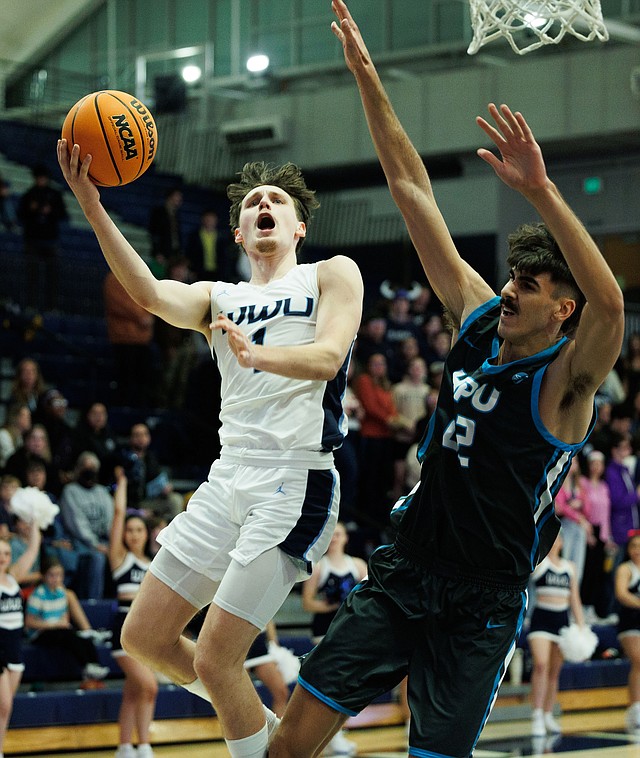 Hawaii Pacific controlled the pace and slowed down the game, preventing the Vikings from getting out and running as they had earlier in the season. 
Western kept it close in the first half with some timely 3-pointers and a couple of and-ones by Johnson against the Sharks' 7-foot-4 center Matthew Van Komen. 
Western played through trouble after Johnson picked up his third foul with seven minutes remaining in the first half and the Vikings trailing 28-24. 
Even with Johnson out during a crucial stretch, the Vikings stayed within striking distance and went into the half down 43-39. 
The Sharks kept momentum in the second half and led by as many as 26 with eight minutes left to play.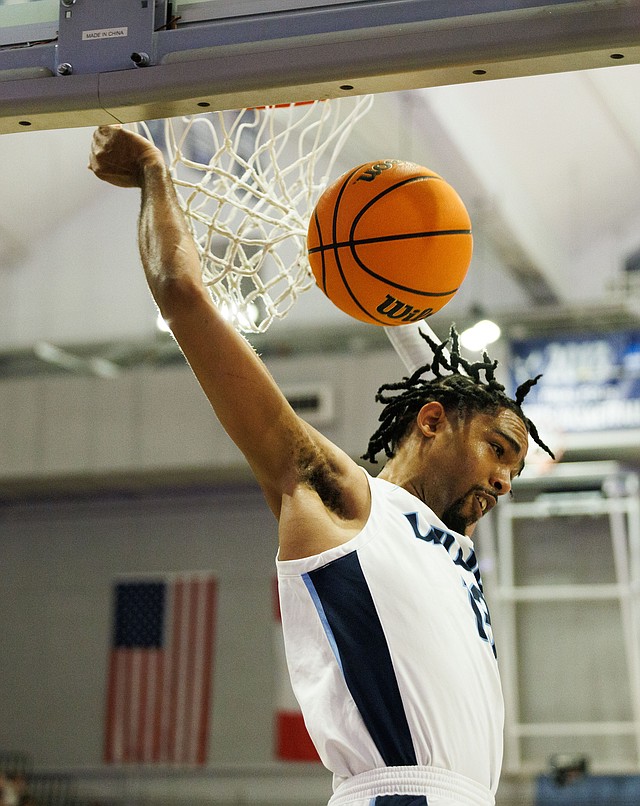 The Vikings woke up and went on an 11-0 run during a six-minute stretch, highlighted by the defensive efforts of Johnson, Will Wilson, Jonathan Ned, Darius Gary and Liam Clark. 
The Sharks shot 50.8% in the game but were held to just seven points — four of which were garbage-time free throws — in the final eight minutes. 
Johnson said the Vikings will look to replicate that defensive intensity in the future. 
"When our defense is performing, that translates to good offense," Johnson said. "We are able to run and get easier buckets for ourselves."  
The Vikings were able to get the lead down to 12, but the late comeback bid fell short.  
Johnson had a game-high 23 points to go with three steals and two blocks. Ned and Wilson also finished in double figures with 15 and 10, respectively. They each had six rebounds. 
The Sharks had four players in double-figure scoring, led by Josh Niusulu's 16. 
The Vikings offense struggled to find a rhythm, dishing out nine assists while turning it over 13 times. They shot 39.3% as a team from the field, compared to 50% during the first five games of the season.  
Johnson and the team plan to use this loss as a learning experience, he said. They look forward to watching the tape of the game before traveling to Seattle for a game against Concordia-Irvine at 5 p.m. on Friday, Nov. 17.