Education
Whatcom Community College enrollment rebounds following pandemic dip
Growth in Latino student population, in-person presence
November 14, 2023 at 5:00 a.m.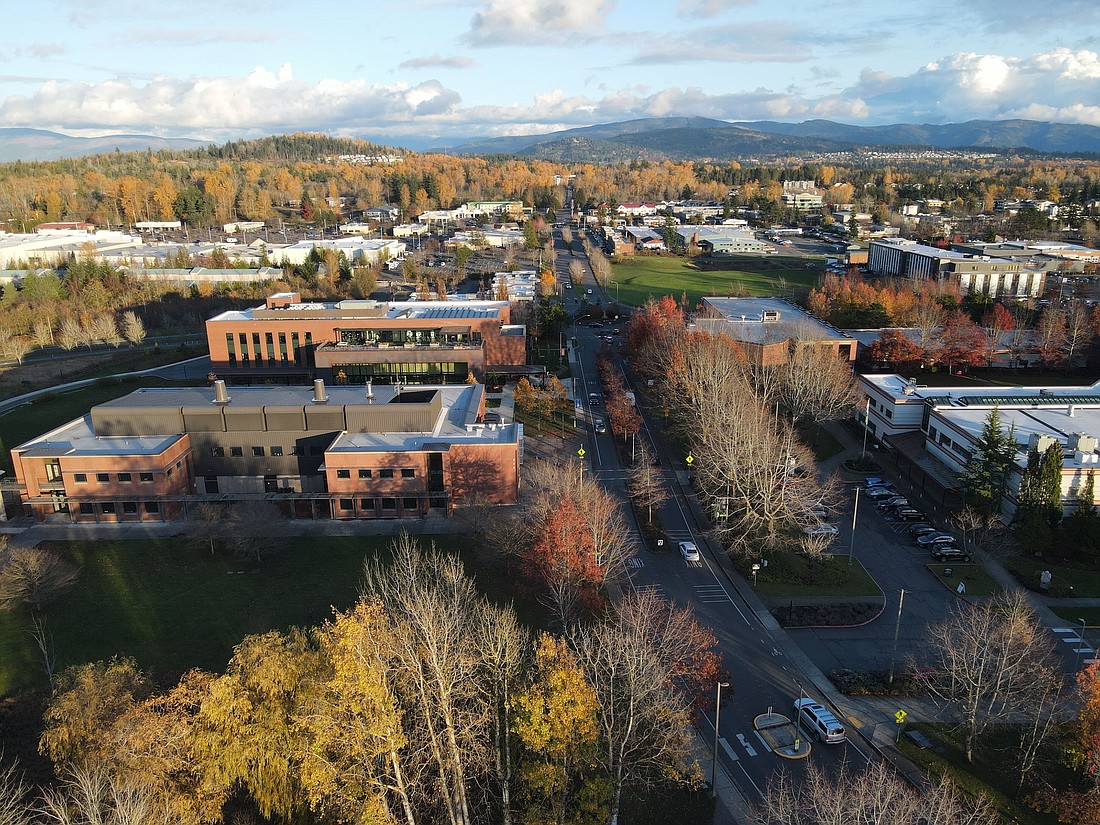 ---
---
Whatcom Community College is slowly rebounding from pandemic enrollment dips, with a 6% increase in full-time enrollment compared to fall 2022. 
Last fall, the college had a full-time enrollment of 2,563. This fall, the numbers ticked slightly up to 2,785 as of Sept. 25, according to the college. In 2019, fall numbers were 3,644.
The number of students on-campus has also improved. The college is seeing a 26% increase in students attending classes in person this fall quarter compared to last, said James Siegel, vice president for Student Services. 
"Our hope is that the trend will continue upward, that people are feeling comfortable returning to school [and] are seeing the value of college," Siegel said. 
Like colleges and universities nationwide, Whatcom Community College is bracing for the impact of birth rates that have been declining since 2008; it will create a steep drop in college-aged students starting in 2025.
"We can't look at high school students as being our only enrollment," Siegel said. "We have to look at other avenues for enrollment."
As a result, Siegel said the college is looking at doing more outreach to the Latino population. The county's Latino population grew 44.9% from 2010 to 2020, an increase from 7.8% of the county's total population to 10.1%, according to the latest census. This year, the college had a 14% increase in Latino students compared to last fall. Students older than 25 are another target group. 
However, increasing the yield from local high schools is also a goal. Only 15% of graduating high school seniors from the college's top 10 feeder high schools end up enrolling at Whatcom, 10% under the national yield of community colleges, Siegel said. 
The international student population at Whatcom Community College bucked larger trends during the pandemic, but is now falling. The college marketed a "one-plus-one-plus-two model," said Adam Beals, dean for enrollment management. The model refers to one year online in a person's home country, one year at the college and two years at a university. 
"That was a big seller, so we were up in '21 and '22, but we're now down about 25% in international [students]," Beals said. China and Indonesia are the most popular countries of origin for international students at the college.
Retention has also been an issue for Whatcom Community College, but the college recently hired a dean for student success, who started Nov 1. The dean's focus will be on retention and making sure students are supported and can meet their educational goals while at the college.
The college has a significant number of "stop outs" — "students who just disappear and stop going to class," Siegel said.
"We have campaigns, texting campaigns, calling campaigns where we try to contact them, to see what we can do to support them to return," Siegel said. "It's part of an overall effort because we have seen with the pandemic, and it's remarkable how linear it all is to the pandemic, in the last five years, there's been a decline in retention." 
Siegel emphasized that the work is more than just bringing students into the college. 
"Being an open access institution, you know, we get students from different backgrounds with different levels of preparation," he said. An open access institution accepts at least 80% of applicants. 
"And we know it's our solemn duty, it is important to us as an open access institution to support everyone that walks through our doors," he added.