Environment
Why Whatcom County's fall colors seemed so vibrant this year
Warm weather, moisture surge, crisp — but not freezing — nights led to breathtaking display
November 13, 2023 at 5:00 a.m.
|
Updated November 13, 2023 at 12:50 p.m.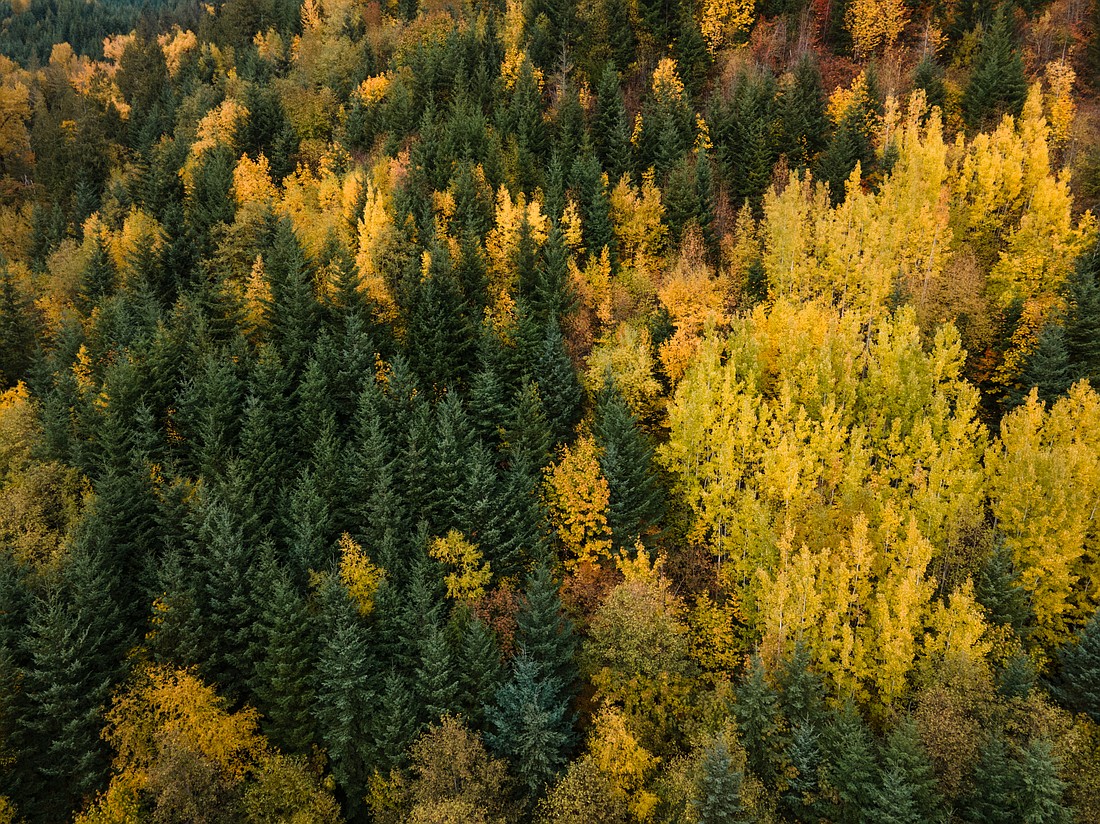 ---
---
A dazzling display of colors this autumn has left locals in Bellingham and other parts of Western Washington swooning as trees and shrubs mark their annual transition from fall to winter. 
"I have never seen anything like these fall colors," said resident tree expert John Wesselink, who has lived in the city since 1969. "The Japanese maples are out of this world. The white ashes, the ginkgo biloba — everything."
Wesselink, 78, is a well-known retired mail carrier who has cataloged many of Bellingham's verdant trees. He lamented that colors are starting to fade, and after a couple of rain and wind storms, everyone should enjoy the vibrancy while they still can.
Other longtime citizens echoed Wesselink's sentiments as a palette of golden, yellow and orangish leaves has turned hillsides and neighborhoods into a picturesque milieu. 
"I have lived here for 34 years — this is a particularly spectacular fall," said Michael Feerer, Whatcom Million Trees Project executive director.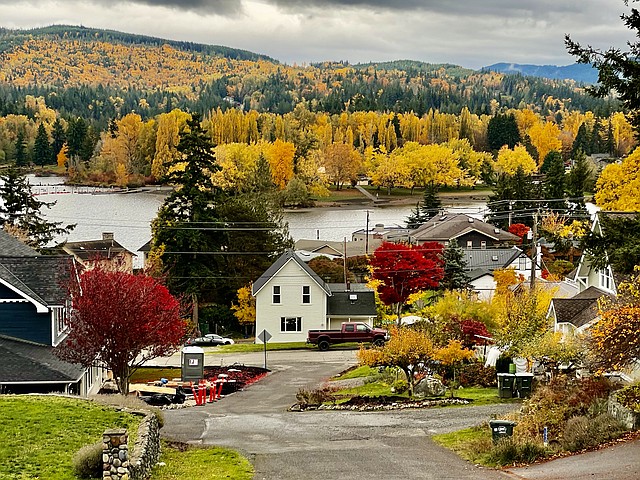 It begs the question: Is the Bellingham Chamber of Commerce readying a campaign to rival New England's famous fallapalooza?
National discussions of autumn colors rarely include the Pacific Northwest. Leaf tours have become a cottage industry throughout New England, the Adirondacks, the Appalachians and the Smoky Mountains. Out West, the quaking aspens of the Rocky Mountains hog the spotlight. 
But Whatcom County citizens also enjoy their rich vegetation's traditional march to winter, starting in September high in the North Cascades and usually lasting through October by the Salish Sea. The Arbor Day Foundation recognizes Bellingham as one of its 3,559 Tree City USA towns. The city boasts diverse native and ornamental trees that help make autumn special.
It seemed colors had peaked by late October. Then temperate storms brought moisture to create a late surge.
"Every year is different, and even in drought years, a good show can happen — just at different times and due to other conditions," said Raymond J. Larson, associate director of the University of Washington Botanic Gardens. 
He said variation in species and microclimates play a role when leaves might reach their peak.
A U.S. Forest Service page about the science of color changes says three factors influence deciduous trees and shrubs: leaf pigments, length of night and weather.
The page says a succession of warm, sunny days, and cool, crisp, but not freezing nights seems to ignite the most intense displays.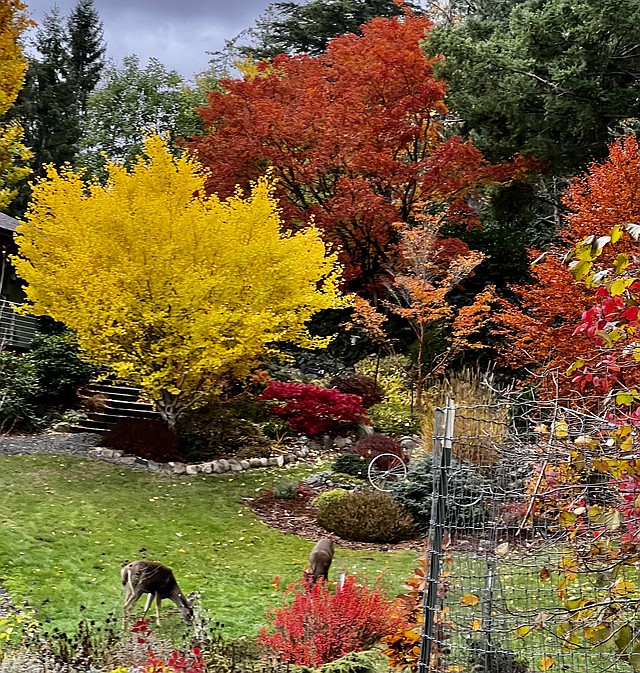 The change starts with photosynthesis — the process of green plants using sunlight, water and carbon dioxide to make sugar. 
Plants have compounds called chloroplasts, which contain the green pigment chlorophyll. As daylight hours dwindle and temperatures plummet, the chlorophyll production of carrying water and nutrients to leaves eventually stops to conserve resources for winter.
The carotenoids (oranges), anthocyanins (reds) and flavanols (yellows) take over before the leaf cascades to the forest floor.
"When we go into fall, the low temperatures and shorter days do not allow for chloroplasts to remain the dominant plastid in the leaves, and other plastids then become visible," said Jenise Bauman, Western Washington University forest and restoration ecologist.  
No single factor has led to the A-list showing last week. Washington suffered drought conditions in summer that lingered through September and October.
Larson said the weather allowed leaves to hang on longer this fall and then produce more intense colors in a compressed way.
"Overall, it hasn't been a good year for sustained fall color," he added. "This is the first year in decades that no one has said to me, 'I think this is one of the best, or best, years ever.'"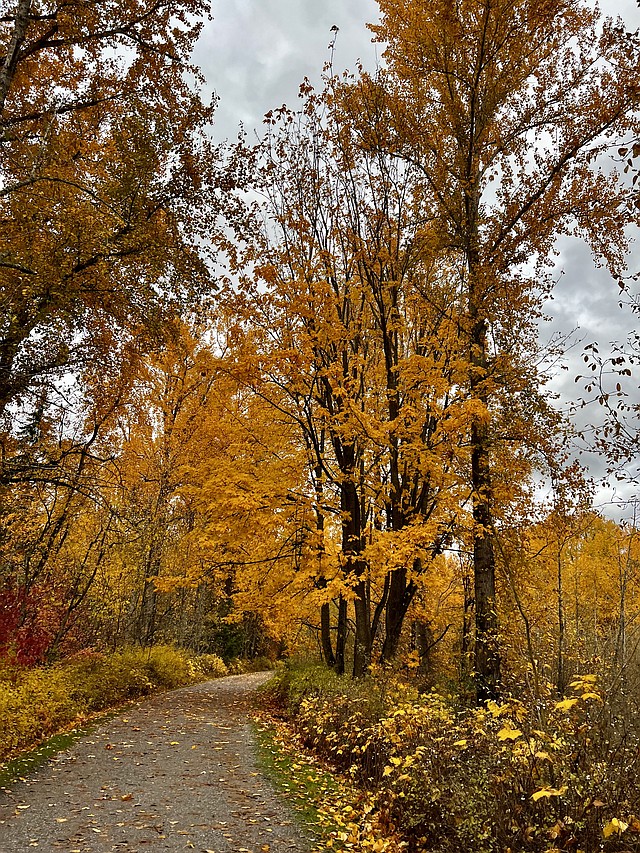 At least anecdotally, many local residents see the recent visual wonderland as extraordinary. 
It looked bleak in early autumn when larches, a deciduous conifer, reached their peak golden hues in late September in the North and Central Cascades. By then, the blueberry and huckleberry bushes had faded to drabness.
Then an array of other flora, such as bigleaf maples and vine maples, mountain cottonwoods, birch and alder, joined the parade last month before shedding leaves. 
But once the clocks turned back, the local leaves canvassed the town in another wave of flaming colors. Conifers, which dominate the forest mosaic in the Evergreen State, provided a dramatic backdrop for the deciduous trees to stand out.
"The sheer beauty of it goes directly to your soul," Wesselink said. "It leaves you speechless."
A previous version of this story misspelled Michael Feerer's name due to an editing mistake. The story was updated at 12:50 p.m. Nov. 13 to reflect this change. Cascadia Daily News regrets the error.