Football
Wright's 6 TDs lead Lynden Christian past Connell, into quarterfinals
Lyncs pummel Eagles 41-20 in first round of 1A state tournament
November 11, 2023 at 12:06 a.m.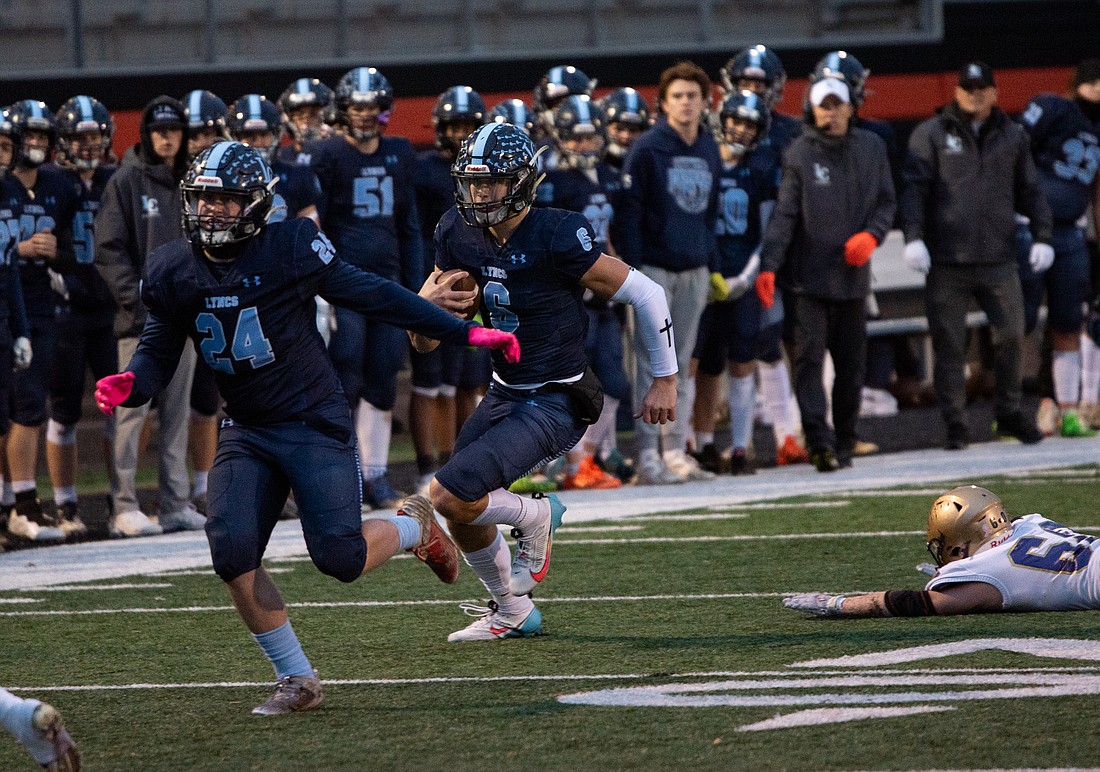 ---
---
BLAINE — Senior quarterback Jeremiah Wright contributed to six total touchdowns and Lynden Christian cruised to a 41-20 win over Connell in the first round of the 1A state tournament on Friday, Nov. 10 at Blaine High School.
Wright and LC (8-2), the third seed in the bracket, made it look easy against No. 14 Connell (5-6). 
The Lyncs' signal-caller fueled their offense with two touchdowns on the ground and four through the air — three of which went to senior tight end Kayden Stuit.
LC earned its first state victory since 2021 after being held out of the tournament last season following a three-way tiebreaker with Mount Baker and Nooksack Valley.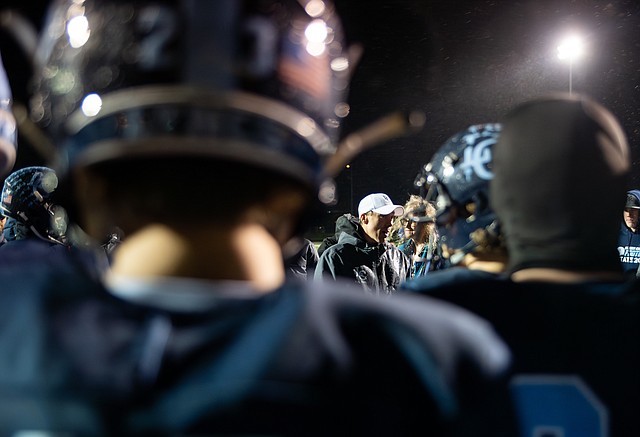 "The team's worked really hard in the offseason, and it's just coming to fruition," Wright said. "We were just passing the ball around really well … they didn't know where we were going with it."
The final score made the game look less lopsided than it was. LC led 41-6 with 10 minutes remaining in the game before it subbed out its starters and allowed Connell to pick up two scores before the final horn.
The Lyncs only ran one offensive play in the game's first seven minutes, and it went for a TD. On its first drive, the snap sailed over the head of Connell's punter and set up LC on the Eagles' 8-yard line. On the next play, Wright found senior tight end Brody Bouwman on a quick slant for the game's first score.
Connell responded, marching down the field and capping the drive with a 1-yard TD run from junior quarterback Carson Lloyd. The point-after attempt was blocked, making it 7-6.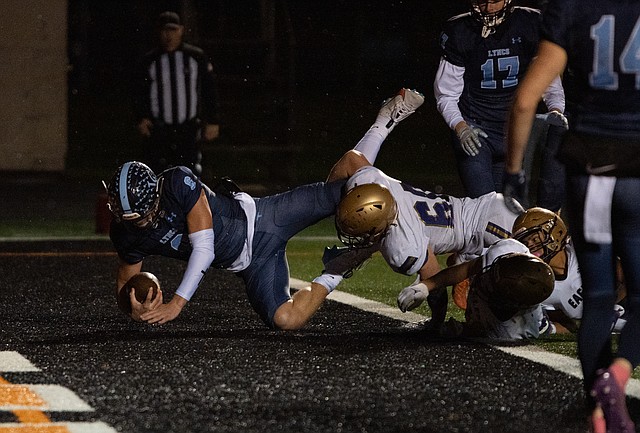 Wright, who finished with 64 yards rushing on eight carries, got the Lyncs right back on the board via a 6-play, 73-yard drive that the senior punctuated with a 25-yard TD scamper with 1:10 remaining in the first quarter. 
LC's next drive was methodical. All but one play went to Stuit, and the senior Eastern Washington University commit caught four passes for 81 yards and a TD on a target-funneling frenzy. Stuit finished the game with six catches for 101 yards and three TDs.
"They just kept leaving [Stuit] open with separation," Wright said. "[We kept giving it to him] until they were going to stop it, but it was too late."
LC head coach Greg Terpstra called a surprise onside kick on the ensuing kickoff, and the Lyncs recovered.
A few plays later, Stuit was in the end zone once again on an 11-yard TD grab with 4:18 to play in the first half. LC took a 27-6 lead into halftime.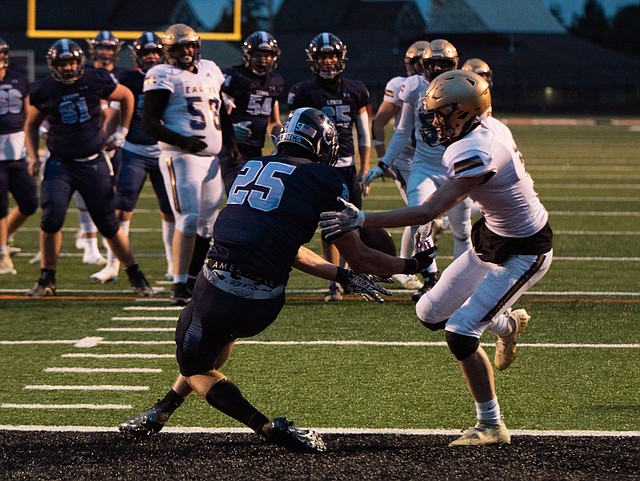 The second half, aside from two more LC scores, was highlighted by a 56-yard interception return by Bouwman to start the fourth quarter that set up Wright's sixth TD of the night — a 4-yard rushing score. 
That would be the Lyncs' final nail in a dominant opening-round win.
Wright, in addition to his rushing, finished 16-of-22 passing for 179 yards. He also threw an interception. Junior running back Hollis Owen took nine carries for 41 yards for the Lyncs.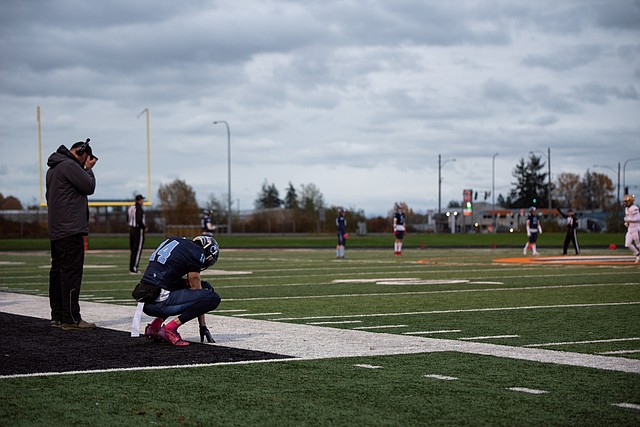 Connell senior running back Jackson Forsyth finished with 29 carries for 101 yards and two touchdowns, while Lloyd completed 8-of-19 passes for 80 yards. Sophomore quarterback Hunter Vanhollebeke entered the game late for an injured Lloyd, and he finished 5 of 11 passing for 83 yards and an interception.
Senior Kellen Riner led the Eagles' receivers, with seven catches for 90 yards.
LC will now face the winner of No. 6 Nooksack Valley (7-2) and No. 11 Cascade Christian (8-2) in the state quarterfinals on Friday, Nov. 17 or Saturday, Nov. 18.