Cross Country
Western XC teams prepare for historic run at nationals
Vikings want to add more hardware to already successful season
November 10, 2023 at 5:00 a.m.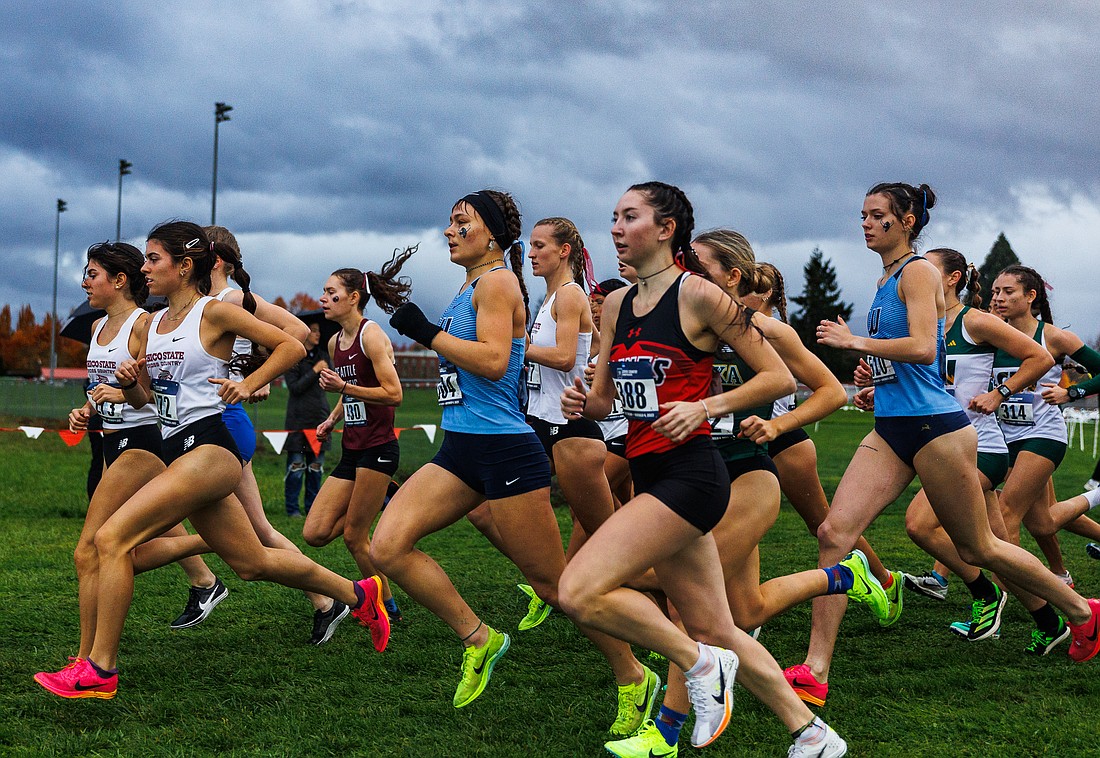 ---
---
Western Washington University men's and women's cross country teams are gearing up to compete against the best at the NCAA Division II Championships in Missouri on Nov. 18.
The women's team moved up to No. 11 in the national rankings after clinching their first West Regional Championship in program history on Nov. 4. They automatically qualified for nationals with the regional title, and this will be their 10th trip in program history and first since placing 17th in 2019. 
The 15th-ranked men's team, which missed out on an automatic qualifier after placing fourth at regionals, earned one of 10 at-large bids to nationals. The men will make their second straight trip to nationals and 13th overall. 
Western assistant coach and cross country lead T.J. Garlatz stressed the importance of the Vikings taking the time before the race to make sure they are healthy and prepared. 
"Just really trying to let the body absorb all the training that we've been doing and go into it feeling fresh and ready to go," Garlatz said.  
The Vikings' coaches plan to train hard for two workouts like they normally do in non-race weeks with a little less volume.  
Garlatz credited some of Western's recent success in both programs to the team's recruitment process.  
"We always look for the student-athletes who come into our program to have enough talent," Garlatz said. "But what we look for most is the willingness to work hard and have fun."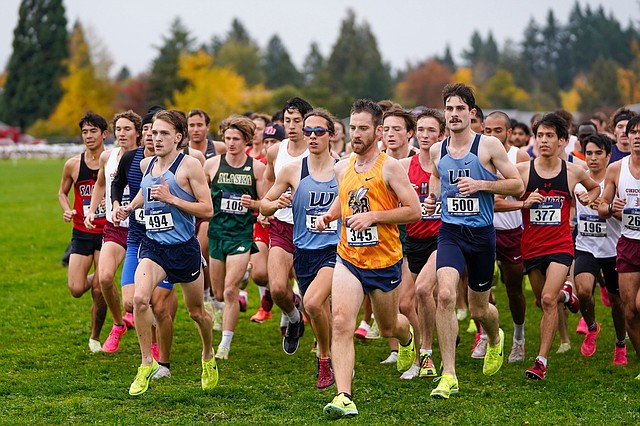 One runner Garlatz has been impressed with is Emma Smith, who finished fifth for the women's team at regionals. She came in with the goal of making the championship team and improved her 6,000-meter time by more than two minutes.  
Nationals can be an overwhelming experience, with more than 35 teams and 350 runners in each race, Garlatz said. He and the other coaches' message to the team is to try not to get intimidated.  
"The biggest thing is to really trust themselves and trust their teammates," Garlatz said. "But what's important for them to remember is that they belong. And they're a really good, talented group of people that deserve success."  
Garlatz also wants the team to focus on being happy with how they competed, and not the place where they finished. 
"Both teams can finish in the top 10 to top 15 and that's what we would be happy with," he said. The men finished last season ranked 14th after nationals.
The nine runners on the championship roster for the men's team are Jason Blinn, Ryan Clough, Jeret Gillingham, Will Henry, Jalen Javurek, Dylan Lennon, Samuel Lingwall, Kevin McDermott, Andrew Oslin and Leo Rutledge. 
The nine runners who are on the championship roster for the women's team are Mia Crocker, Ila Davis, Ella Edens, Emmy Kroontje, Marian Ledesma, Meaera Nystrom, Alanna Parker, Ashley Reeck, Emma Smith and Sophie Wright.
Both teams travel to Missouri Southern State University in Joplin, Missouri for nationals on Nov. 18. The women's 6,000-meter race begins first at 8 a.m. PST, while the men's 10,000-meter race starts at 9:15 a.m. PST.