Faces in the Crowd
Ted Seifert: Owner of Seifert & Jones Wine Merchants
CDN's weekly community profile
November 10, 2023 at 5:00 a.m.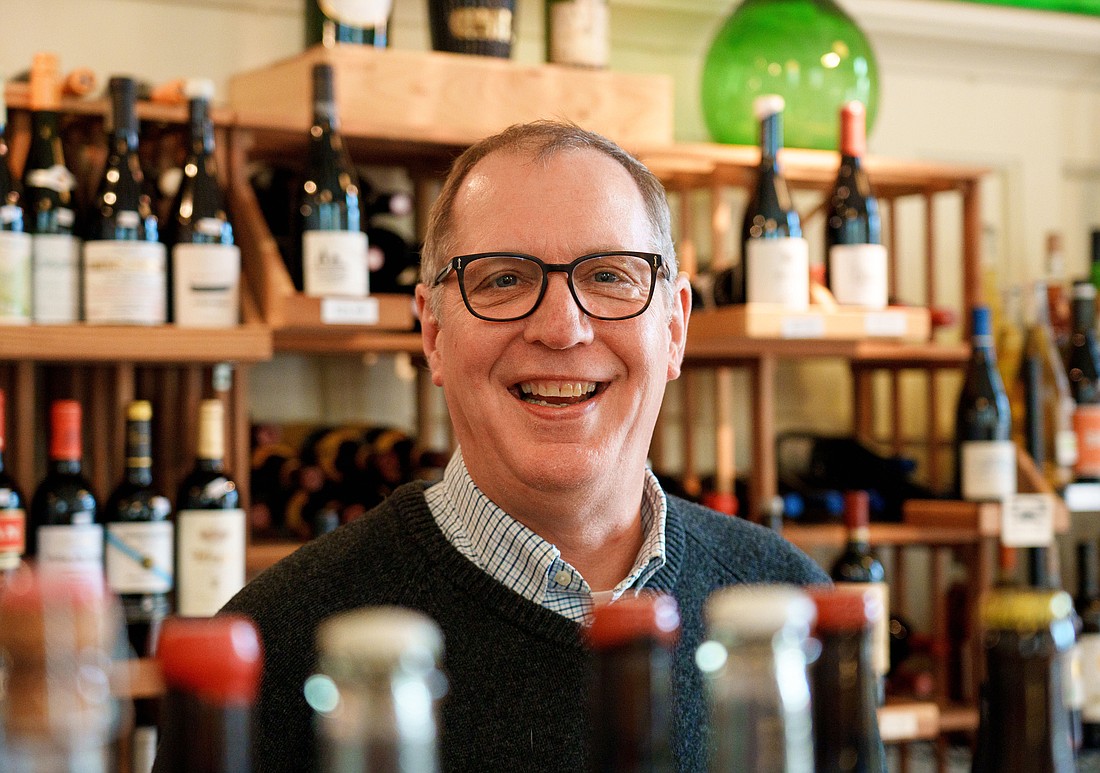 ---
---
Ted Seifert (he/him)
Age: 59
City: Bellingham
Lived here for: 32 years
Originally from: Indianapolis, Indiana 
Notable: Owner of Seifert & Jones Wine Merchants, skier, gardener, cook, family man.
Tell me about how you got into the wine industry, and how you met Diane Jones.
I was in the restaurant industry prior, and then I was introduced to the wine scene and that kind of propelled me to say, "I want to get into the wine industry." Moved to Bellingham and instantly started looking for a job in the wine industry, which in turn went into wholesale. So I worked for a company out of Seattle for 25 years doing wholesale, and that's where I met my original business partner, Diane Jones … We both reached a point in our life that we said, "We want to do something on our own." And we opened a business in 2013.
[Diane] retired and that was the plan all from the beginning ... [In] 2020, COVID happened and she said, "Well I'm gonna stay on one more year to assist with that." So she retired in 2021.
How has the shop grown since opening in 2013? 
It just continues to grow, and we just pick up new customers on a daily basis. Both of us — since we were in the industry, for so long — we knew it in and out. We felt very comfortable with our knowledge base and we wanted to provide the local wine shop for Bellingham. That has transpired into growth every single year that we've owned the business. We're not here to conquer the world. We're here just to have fun and sell wine to Bellingham.
I love the space — it's a cool, eclectic spot. We're kind of off the path a little bit, which I like. It works really well — it gives us plenty to work with.
What makes a good wine? 
It's a different answer for everybody. For me, it has to be balanced … I like it to have a sense of place. So if you taste it, you can figure out where it comes from.
When someone comes in looking for a bottle of wine but has no idea what they are looking for, what questions do you ask them to help find it?
There is a method there … Would you like it to be red or white? Do you care what part of the world does it come from? Would you like something to support the Northwest or do you want something from Europe? We always ask what your budget is because I cannot define what you're looking for. We start at $12 and go crazy … Then what we'll do is we'll give them multiple options.
We live in a beer-centered town. What are beer drinkers in Bellingham missing if they don't drink wine? 
The thing I like about wine is it's not just a beverage. It's about history, it's about place, it's about farming, it's about people. There's so many different layers to it … and I think beer has that element as well, [but] I think maybe wine might be a little bit deeper in that conversation. But are they missing out? I don't think so. It's a beverage of choice.
"Faces in the Crowd" is published online and in print Fridays. Have a suggestion for a "Faces in the Crowd" subject? Email us at newstips@cascadiadaily.com.