Football
Ferndale's offense sputters in first-round loss to Mount Tahoma
Golden Eagles post season-low scoring effort in 21-7 elimination loss to T-Birds
November 10, 2023 at 11:48 p.m.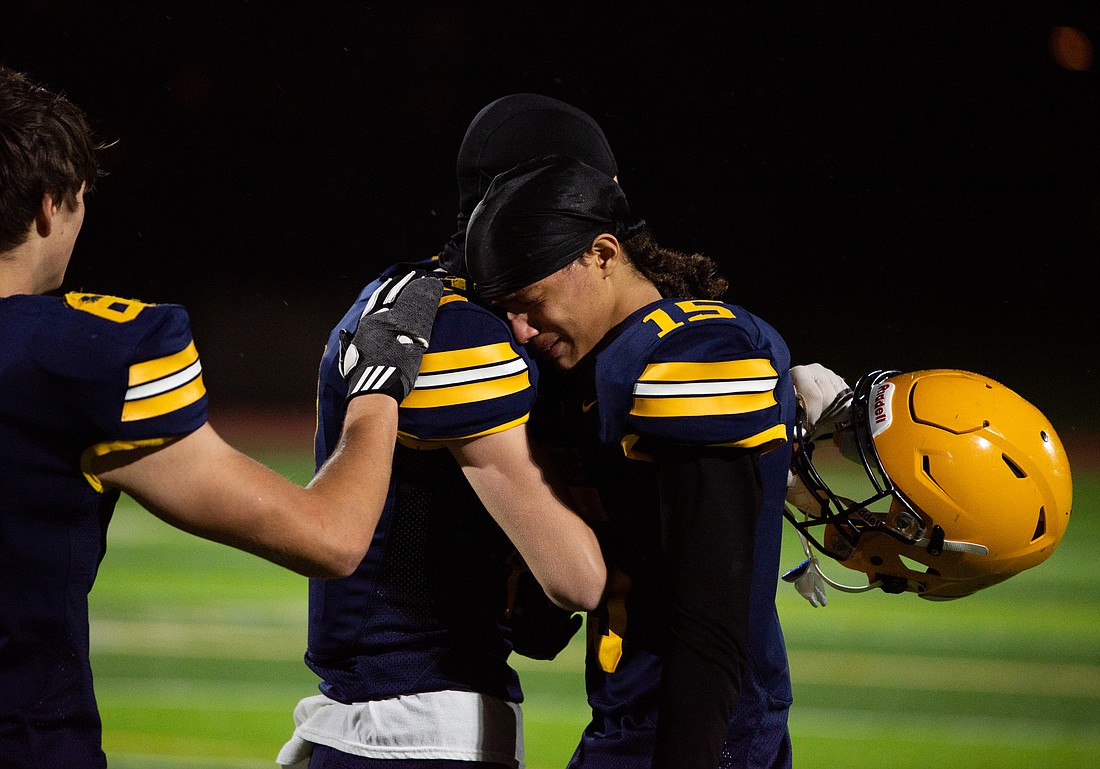 ---
---
FERNDALE — Ferndale posted a season-low scoring effort in a 21-7 home loss to Mount Tahoma in the first round of the 3A state tournament on Friday, Nov. 10.
The Golden Eagles' typically potent rushing attack was held to just 3.0 yards per carry as No. 8-seeded Ferndale (8-3) was more than doubled in total offensive yardage by No. 9 Mount Tahoma (8-3).
Ferndale's top rushers, senior wingback Conner Walcker and junior running back Talan Bungard, were held to a combined 67 yards rushing on 24 carries in the loss. Walcker added three catches for 45 yards.
Mount Tahoma dominated the Golden Eagles in all phases, outperforming Ferndale 358-177 in total offensive yards.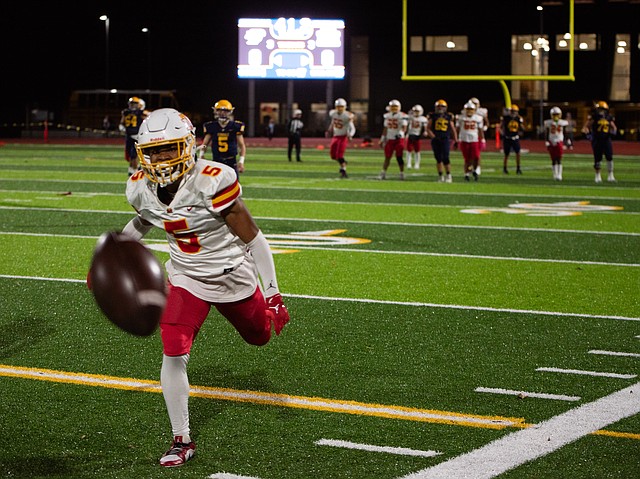 "They did a great job on the defensive side," Ferndale head coach Jamie Plenkovich said. "They controlled the line of scrimmage. You could see their size and speed. We just couldn't get anything going on [the offensive] side of the ball."
Plenkovich said he appreciated the run his team made, especially given the circumstances. Ferndale lost 13 seniors last season, and three are currently on NCAA Division I college football rosters.
"I don't think there's anybody that thought we'd be where we were this year after the class that we lost last year," Plenkovich said. "I think the biggest compliment is we had a lot of overachievers."
The game began slowly for both sides, as the first three combined drives all ended in punts. Mount Tahoma ended a scoreless first quarter with the ball on its own 23-yard line.
That drive for the T-Birds turned into points. Senior quarterback Tre Walker tossed a 25-yard touchdown to senior wide receiver Deonjae Ervin, and Mount Tahoma went up 7-0.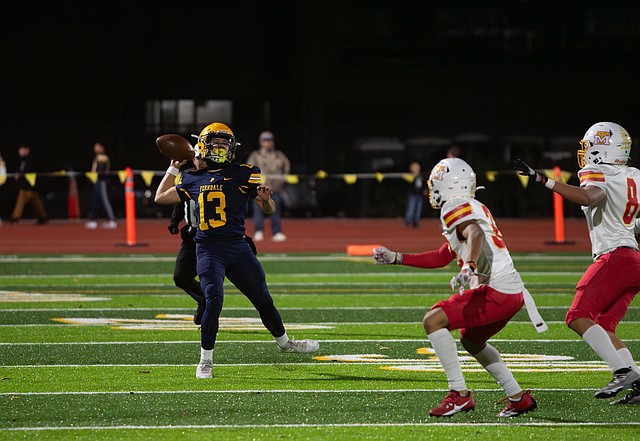 Ferndale punted on its next drive, and Walker capitalized once again. The senior signal-caller scampered in for a 7-yard TD with 3:04 remaining in the first half to give the T-Birds a 14-0 lead at halftime.
The Golden Eagles mustered just 66 yards of offense in the first half, to Mount Tahoma's 220.
Mount Tahoma bolstered its lead with 8:54 remaining in the third quarter on a 3-yard TD run by senior running back Brison Bailey, making it a 21-0 hole for the Golden Eagles — one they wouldn't be able to climb out of.
Ferndale got on the board late in the third quarter via a 9-yard TD run by Walcker, but was unable to punch in any more points.
"Our defense played fairly well," Plenkovich said. "We just didn't have the ball enough and couldn't sustain drives."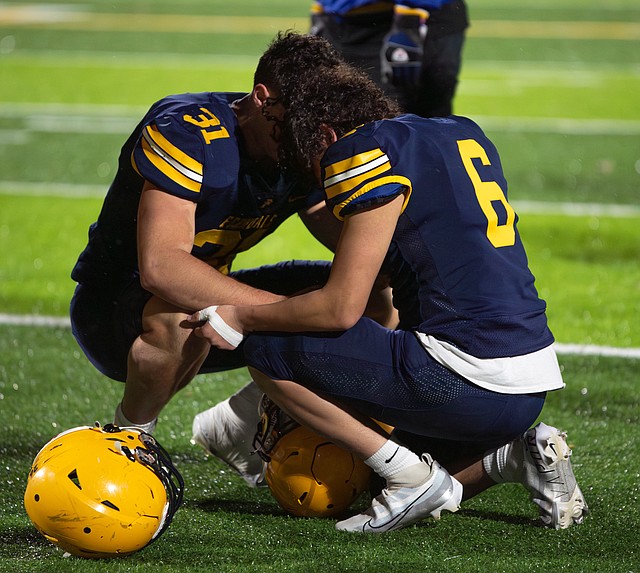 The Golden Eagles' last gasp came on a fourth down from Mount Tahoma's 31-yard line with 2:01 left in the game, but senior quarterback Bishop Ootsey's pass fell incomplete on the far sideline.
Ootsey completed 4-of-10 passes for 57 yards and added four carries for 33 yards. 
Bailey led Mount Tahoma on the ground with 14 carries for 74 yards and a TD, while Walker had 11 carries for 79 yards and a score. Ervin caught five passes for 74 yards, while junior wide receiver Zane Cordero pulled in three catches for 77 yards.
Ferndale will graduate 16 seniors ahead of next season, while Mount Tahoma will face either top-seeded Yelm (10-0) or No. 16 Marysville-Pilchuck (7-3) in the quarterfinals on Friday, Nov. 17 or Saturday, Nov. 18.
"It's always really hard to say goodbye to seniors because they put so much into your program," Plenkovich said. "You can see how much it hurts, how they leave it all out the field. You hate to see kids go through that. It sucks ending on a [loss], right?"