Soccer
WWU women's soccer advances to 11th straight GNAC title game
Vikings down Western Oregon 2-1 in conference semifinals
November 9, 2023 at 6:15 p.m.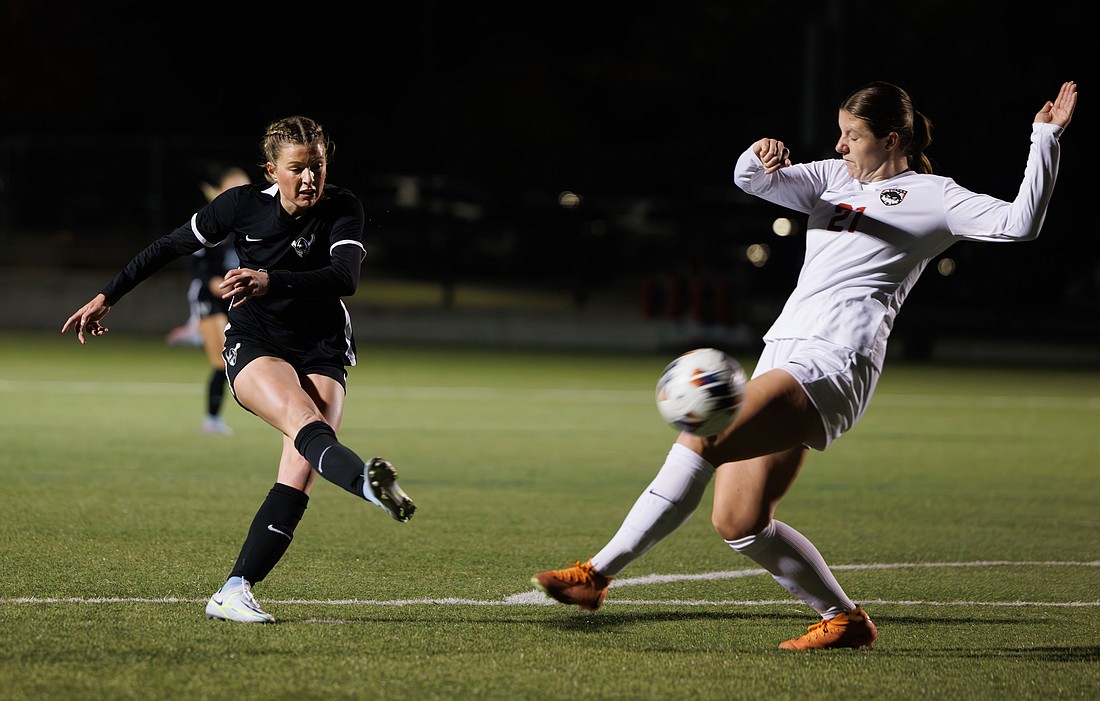 ---
---
Western Washington University women's soccer extended its streak of advancing to the Great Northwest Athletic Conference championship match to 11 seasons after beating Western Oregon 3-1 in the semifinals on Thursday, Nov. 9 at Tomlinson Stadium in Ellensburg.
The defending national champion Vikings have reached the title game in every possible season since the GNAC tournament began in 2012 (no tournament in 2020 due to COVID-19) and won six of them. 
Western (12-4-4, 9-2-3 GNAC) entered the tournament as the No. 2 seed, while Western Oregon (8-5-6, 5-4-5 GNAC) was seeded third. 
Sophomore forward Claire Potter netted her second goal of the season in the 10th minute to give Western a 1-0 lead. Western forward/defender Jane Hmura's first goal of the campaign came at an opportune time, extending the Vikings' lead to 2-0 in the 21st minute.
Western Oregon's lone goal of the match came 14 minutes later on a score by senior forward Chloe Smith. Both teams went scoreless in the second half, and the Vikings prevailed.
Western had six shots on goal to Western Oregon's five, and senior goalkeeper Claire Henninger saved four of the Wolves' on-target kicks.
The Vikings will now face No. 1 Seattle Pacific (12-2-5, 9-0-5 GNAC) or No. 4 Simon Fraser (6-5-5, 5-5-4 GNAC) in the championship at 1 p.m. on Saturday, Nov. 11.