Theater
From Shakespeare to wizards, high school theater brings the magic
Whatcom County high school students find connection, personal growth
November 9, 2023 at 5:00 a.m.
---
---
High school theater is in full swing, with drama students bringing Shakespeare's words to life, battling evil wizards, portraying tough-as-steel Southern women, and debunking a certain fairy tale involving a glass slipper.  
At Sehome High School, a recent tech rehearsal for "A Midwinter Night's Dream" — a seasonal take on the Bard's famous comedy — included getting lighting just right, testing a snow machine, debuting a wintery painted backdrop and making sure the actors and crew were all where they were needed to be. The production opens Friday, Nov. 10.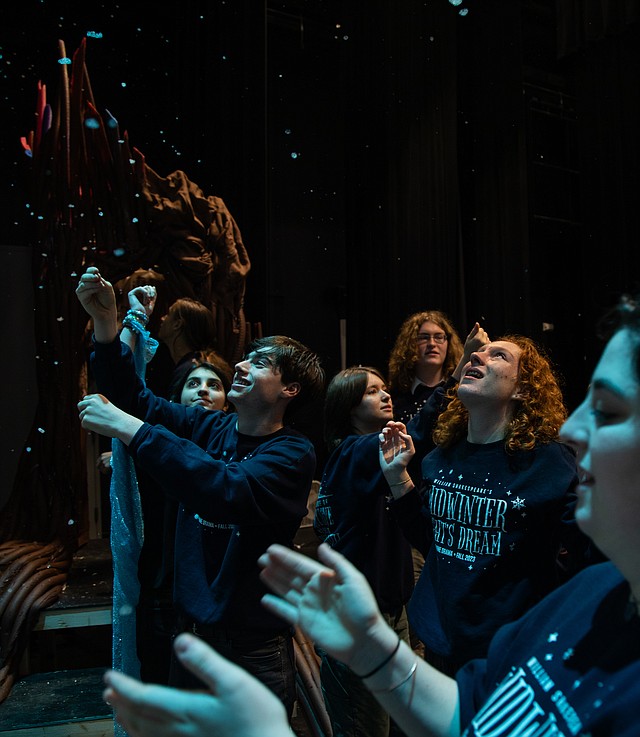 Before the four-hour rehearsal began, director and teacher Kandace McGowan sat in the 380-seat theater to talk about the importance of high school drama programs. 
The topic is something she said personally affected her after the death of her father when she was 13. 
"Theater helped," she said. "It gave me a space. I found my people and got to laugh and, like, have a community. It changed my life. I was hooked." 
For 10 years, McGowan has been sharing that enthusiasm with students at Sehome. Some will pursue careers in the performing arts, others will take the lessons they've learned — such as problem-solving, public speaking and teamwork — and bring them to the profession of their choice. 
"Everybody pitches in to do everything, and they all really support each other," McGowan said. "When students put themselves out there and they are vulnerable and creative and truly become themselves, I feel so privileged to watch that."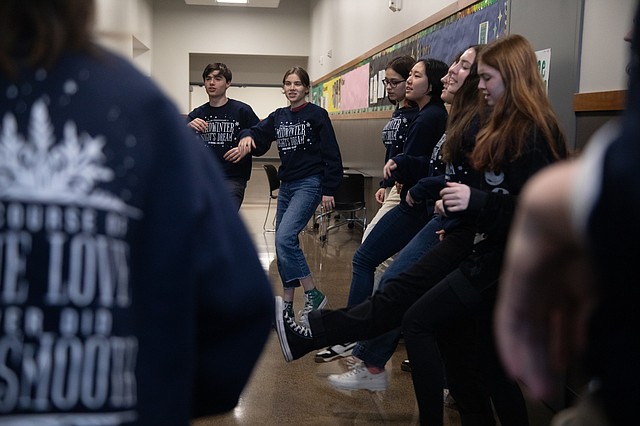 Jackson van Pelt, a 17-year-old senior who plays the mischievous and magical sprite Robin "Puck" Goodfellow in "A Midwinter Night's Dream," said he started doing theater through the Bellingham Arts Academy for Youth when he was 13. His first theatrical foray at Sehome, "Connect Disconnect," was a movie made during the pandemic on Zoom. 
When it comes to the character of Puck, van Pelt said he's playing the role as "a goofy character with an undertone of seriousness." Puck is the narrator of the action, and the role is very physical. 
Although van Pelt isn't planning on pursuing a career as an actor, he said he'll likely do community theater because it's a hobby he really enjoys. One thing he said he'll take away from participating in high school plays is the camaraderie. 
"It's just a wonderful group of people and they're all very talented and unique," he said. "Being able to do these shows and form connections with them, it forms a lot of stability in the high school environment."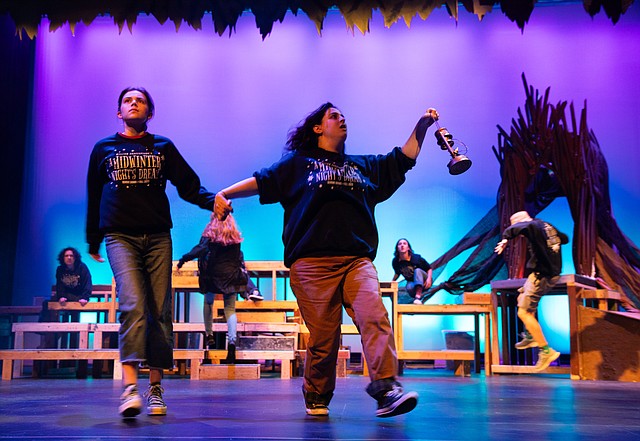 Lumina Compain, who is playing the role of Lysander, agrees that being a part of Sehome's drama department has been beneficial. Lysander is typically played by a man, but in this version is portrayed as a woman who runs away to the forest with her fiancé, Hermia.
"It's such an amazing community," she said. "I love the people. They're so kind and we have so many inside jokes. It's just become such an important part of my life and it's grown me in so many personal and creative ways." 
From winter to wizards 
Bellingham High School students and faculty have been preparing for their run of "Puffs: Or Seven Increasingly Eventful Years at a Certain School of Magic," also opening Nov. 10.
Director Kelsey Glasgow explained "Puffs" is about a wizard in training and his seven years of adventures with his two wizard friends as they battle evil and compete for house cup points against the Smarts, Braves and Snakes. It may sound familiar to Harry Potter fans, but the satire departs from the series of books and movies. 
"Upon further investigation, I loved learning that because it's a parody, the creator of the original lore won't make money off of my students' work given her controversial views on the trans community," Glasgow said. "It's a play in the spirit of, but separate from the source material."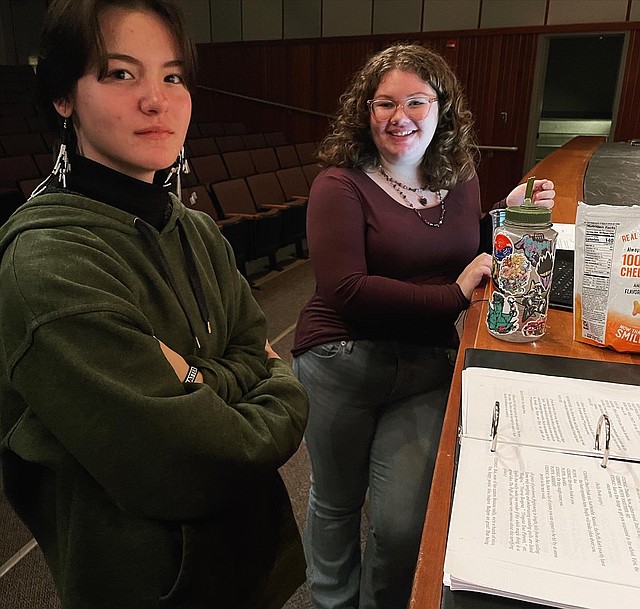 Almost every actor in the show plays multiple characters, she said, and the tech crew is larger than normal due to the amount of props and special effects required to pull off the production. 
Both Sehome and Bellingham high schools allow students to take creative liberties, and Glasgow said it's been great to have them come up to her in rehearsals to excitedly tell her their ideas of things to add to the show. 
She's looking forward to sharing "Puffs" with the public, and encourages audience members to come dressed as wizards.
"Those that come to see the show will be rolling with laughter," Glasgow said. "There's an absurdity to the show without being too cartoonish, and there's some lowbrow humor while simultaneously respecting the intelligence of the audience." 
Two other high school productions to catch: Showings of "Steel Magnolias" wrap up this weekend at Nooksack Valley High School, and "67 Cinderellas" opens Nov. 16 in Lynden.
Theater options
What: "Steel Magnolias"
When: Nov. 9–11
Where: Nooksack Valley High School, 3326 E. Badger Road, Everson
Cost: $6–$8
Info: Facebook.com/nvhsdrama 
What: "Puffs"
When: Nov 10–11, 16–18
Where: Bellingham High School, 2020 Cornwall Ave.
Cost: $10
Info: Facebook.com/BHSTheatre135 
What: "A Midwinter Night's Dream"
When: Nov 10–11, 16–18
Where: Sehome High School, 2700 Bill McDonald Parkway
Cost: $10
Info: sehomedrama.com
What: "67 Cinderellas" by Lynden High School's drama department
When: Nov. 16–19
Where: Judson Hall Auditorium, 51 Main St.
Cost: $5-$10
Info: lynden.wednet.edu/LHS