The A-List
Amy's picks: Art shows, Spidey, Draculas and Wine/Beer fest
A curated selection of happenings in Whatcom and Skagit counties
November 9, 2023 at 5:00 a.m.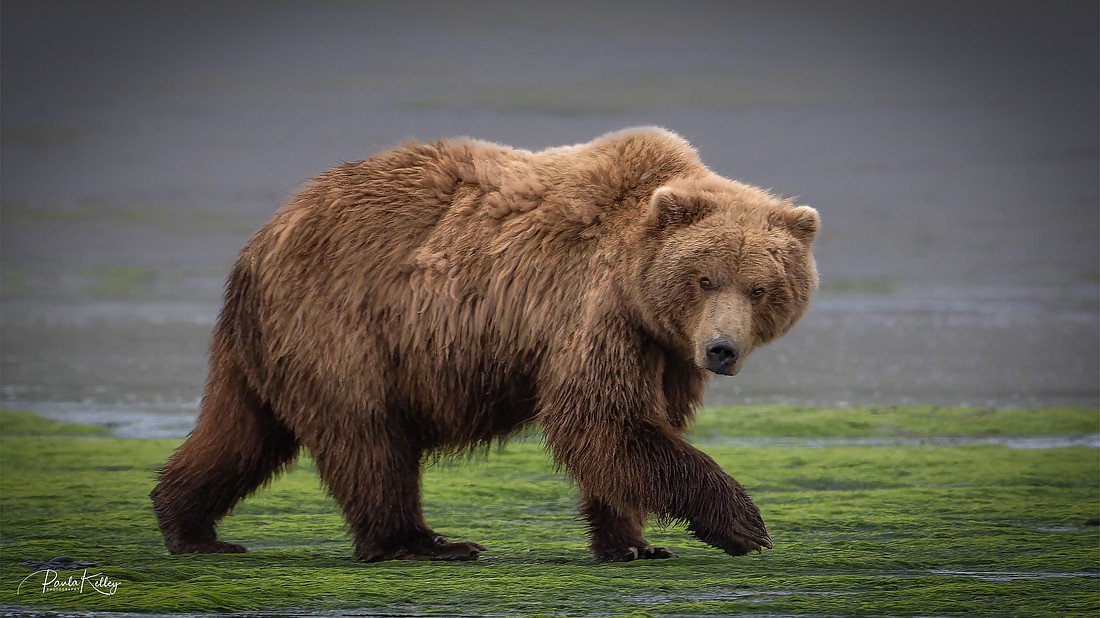 ---
---
AMY'S PICKS 
Rexville Grange Holiday Art Show
Nov. 10–12, 18–19, Rexville Grange, 19299 Rexville Grange Road, Mount Vernon 
Recently, on a return journey from Camano Island back to Bellingham, my date and I took the opportunity to meander through the Skagit Valley. As we drove by the exit for the Rexville Grange, I was reminded of the time I spent the night in the community hall following a close friend's wedding. 
I also realized the Rexville Grange Holiday Art Show was just around the corner, and I should put it on my to-write-about list. 
Held in the basement of the 1920s-era building, the holiday event spans two weekends and features works by local artists. Shoppers can find everything from photography to pottery, weaving, woodwork, prints, herbs and vinegars, gourds, basketry, clothing, purses, hats, glass, body products and beyond. 
If you've been looking for an excuse to make a day trip to Skagit, consider stopping by the grange and seeing what area artists have been up to. Info: rexvillegrangeartshow.com.
'The Case of Conrad Cooper' 
8 p.m. Thursday, Nov. 16, New Prospect Theatre, 207 Prospect St. 
How does a short film with no spoken dialogue relate to homelessness? At this fundraiser hosted by Road2Home, you'll find out. 
The film follows the titular man as he goes through his day as if he were on his way somewhere important — wearing a suit, with briefcase in hand. But the truth is he's one of the invisible homeless, and he's losing hope. 
In addition to the screening of the movie, Road2Home will talk with attendees about the current state of homelessness in Whatcom County and share their ideas about solutions that may help alleviate the crisis. One of their successes, Gardenview Tiny House Village, will also be discussed. Tickets are $25; funds will support Road2Home's work supporting community members experiencing homelessness. Info: newprospecttheatre.org. 
'An Evening with Draculas'
Nov. 16–18, Explorations Academy, 1701 Ellis St. 
From sexy vampires (Brad Pitt, Robert Pattison) to unhinged bloodsuckers (Kiefer Sutherland, Nicolas Cage), Hollywood has had a heyday with these undead creatures of the night ever since Bela Lugosi portrayed Count Dracula in the 1931 horror film "Dracula." 
And even though the spooky season has come and gone, the Unsubdued Theatre Collective isn't quite ready to let it go. This revue — described by UTC as "a blood-filled night of short plays, song and dance" — isn't taking itself completely seriously, as laughter is also expected to make an appearance. 
If you've ever pondered what it means to be a Dracula in contemporary times, this is the event for you. If you're just curious about how many Draculas you can spot in one night, purchase a ticket and find out what's lurking behind the curtain. (Helpful hints: Wear a turtleneck and a cross for good measure, and don't bring people who might be afraid of blood.) Tickets are $10–$15. Info: utc.ludus.com. 
Art in Action
1–5 p.m. Saturday, Nov. 18, Pioneer Pavilion, 2007 Cherry St., Ferndale 
By the time an artist or performer presents their work to the public, they've typically labored behind closed doors to bring their projects to fruition. But during this event being put on by the Ferndale Arts Commission, local artists will set up stations showcasing their artistic process by demonstrating their techniques or actively crafting their art on-site.
Confirmed creators at the free event run the gamut of talents. People dropping by can see digital artwork, listen to acoustic performances, find out about making beadwork, and see what it takes to begin or conclude a painting. 
Art in Action is meant to unite local artists and the public, and this seems like a great way to do so. Take a breath before the holidays get too crazy, and find out more about some of the creative people in the community. Info: cityofferndale.org.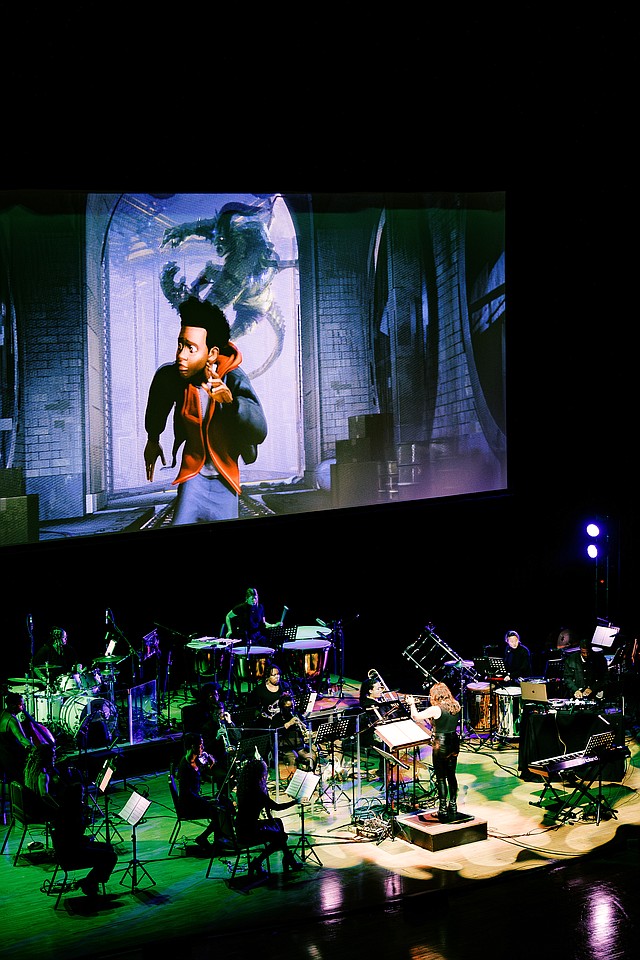 'Spider-Man: Into the Spider-Verse' Live in Concert
7 p.m. Saturday, Nov. 18, Mount Baker Theatre, 104 N. Commercial St. 
Prepare to have your minds blown, folks. In what I can only describe as a "multimedia sensation," not only will this 2018 Academy Award-winning animated film be shown on the big screen, but it will also be accompanied by a live orchestra.
Fans of the movie know it follows Miles Morales, an Afro-Latinx teen from Brooklyn who's bitten by a radioactive spider and subsequently finds himself gaining mysterious powers and being called upon to save the city from a nefarious villain.
What they may not know is that the soundtrack features song contributions from the likes of Post Malone, Lil Wayne and Nicki Minaj. Broadway Sinfonietta, an all-female BIPOC orchestra based out of New York City, will bring the hip-hop-based score to life during the show, with DJ Damage taking on turntable duties. Want to immerse yourself in the web? This is how. Tickets are $30–$70. Info: mountbakertheatre.com. 
Skagit Wine & Beer Festival
3–8 p.m. Saturday, Nov. 18, Heritage Flight Museum, Burlington
When people say "the taste of home," I often equate that with favorite recipes from my youth — like my mother's delicious beef stroganoff or the way my dad could perfectly cook fresh sockeye salmon caught from Lummi Island fishermen.
In this case, "the taste of home" takes on a broader meaning. Those who attend the event hosted by the Mount Vernon Chamber of Commerce will be sipping and dining on fare produced by Skagit County wineries, mead-makers, breweries, distilleries, chocolatiers, cheesemakers and restaurants. 
For example, you could pair an appetizer from COA Mexican Eatery or Skagit Landing Restaurant and Catering with a beer sample from Farmstrong Brewing, Chuckanut Brewery, or Bastion Brewing Company. Or maybe you're in the mood for a sample of the hard stuff from Probably Shouldn't Distillery or sips from Eagle Haven Winery. Choices abound! Tickets are $150 per person or $200 per couple. Designated driver tickets are $35. Info: mountvernonchamber.com.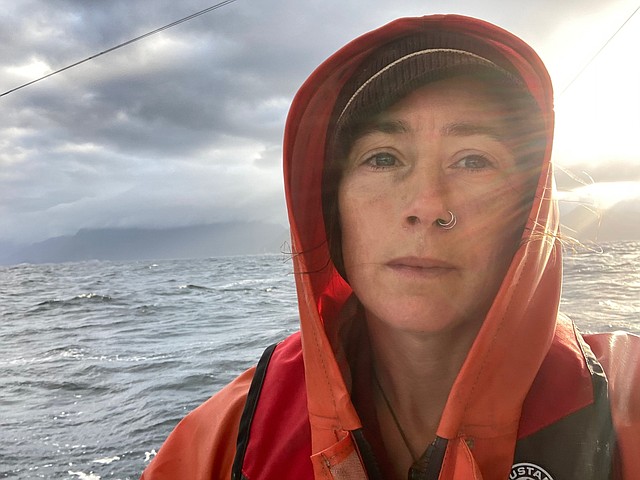 'The Working Boats Coloring Book'
11 a.m. and 2 p.m. Saturday, Nov. 18 at Dockside Market, Village Books
Fishermen are a wily lot. One minute they're trolling for king salmon in Alaska, and the next they're making art or writing a book.
Such is the case with Bellingham-based maritime artist Tom Crestodina and Bow author Tele Aadsen, who have teamed up to create "The Working Boats Coloring Book." Inspired by Crestodina's "Working Boats" picture book, the new release is meant for coloring enthusiasts or all ages who want to know about boats and the maritime world. 
"It's a fun story of creative collaboration," Aadsen said. "We had a great time aligning our respective strengths to the service of this special project, seeking to honor working boats and the people who make their livings on them."
Both Crestodina and Aadsen will be on hand for the early "Meet the Artist/Author" reading at Squalicum Harbor's Fishermen's Pavilion, then Crestodina will be on his own for the all-ages coloring event in Fairhaven while Aadsen makes her way to Anacortes for a separate author event taking place at 5 p.m. at Watermark Book Company. Info: villagebooks.com. 
ALL EVENTS 
Thursday, Nov. 9
Nutcracker Holiday Gift Show
Through Sunday, Depot Arts Center, 611 R Ave., Anacortes
This 29th annual event takes place over the course of four days, and features handmade goods by more than 60 Pacific Northwest artists, crafters and specialty food makers. Info: nutcrackerholidaygiftshow.com. 
Front Street Jazz
7:30 p.m., Jansen Art Center, 321 Front St., Lynden
Community members who share the desire to play and perform simply for the enjoyment of making music will play a variety of genres — from classics to jazz, rock and new-age originals. Tickets are $15. Info: jansenartcenter.org 
To Whom it May Concern
7:30 p.m., New Prospect Theatre, 207 Prospect St.
Hear people read a variety of letters onstage at this monthly event — real letters, old letters, correspondence back and forth, letters from the Whatcom Museum archives, improvised letters and more. A musician accompanies the event. Entry is $15. Info: readyourletter.com.
'The Wizard of Oz'
7:30 p.m., Lincoln Theatre, Mount Vernon
See the Theater Arts Guild's take on the story of a Kansas farm girl who travels over the rainbow to discover the magical power of home through Sunday. The adaptation of L. Frank Baum's will show at again Nov. 16–19. Tickets are $16–$34; tonight, all seats will be $12. Info: lincolntheatre.org. 
Friday, Nov. 10
Art's Alive!
Through Monday, Maple Hall, La Conner
The La Conner Art Foundation hosts this four-day celebration of creativity, offering invitational and open art shows and related events. This year, the theme of "Northwest Focus" highlights the work of photographer and author Craig J. Barber, invitational artists Dennis Allen, Liz Moncrief, Terri Shin, Peggy Woods, Janie Olsen, Christine Troyer, and others. More than 60 artists will be showing their work in the Open Show. Entry is free. Info: artsalivelaconner.com. 
Holiday Wine Walk
5–8:30 p.m., downtown Bellingham
Downtown Bellingham Partnership hosts this seasonal event, which features wine-tasting pop-ups at 17 locales, including Black Noise Records, Bison Bookbinding, Ideal, Third Planet, Fringe Boutique, NEKO Cat Cafe, WinkWink, Spincyle Yarns, Brazen, and The Comics Place and more. Tickets are $40–$60. Info: downtownbellingham.com. 
The Aunties: Women of the Salish Sea
7:30 p.m., Mount Baker Theatre, 104 N. Commercial St.
Follow the journey of three Indigenous matriarchs as they share their wisdom, humor, challenges and reasons for celebration. The Aunties include Dian Million (Tanana Athabascan), Heather Jefferson and Rena Priest. Tickets are $16–$45. Info: mountbakertheatre.com.
'The Great Refusal'
7:30 p.m., The Happy Place, 1215 Cornwall Ave.
Show up for a staged reading of this tragicomedy presented by the Unsubdued Theatre Collective. Written by Victoria McCallum and directed by Lantz Simpson, the plot follows a talented young painter who attempts to escape her constricting family. The reading is intended for a mature audience due to language and subject matter. Suggested donations are $5–$15 at the door. Info: Facebook.com/unsubduedtheatre/. 
'Doubles'
7:30 p.m., FireHouse Arts and Events Center, 1314 Harris Ave.
Bellingham Repertory Dance (BRD) presents contemporary dance works tonight and tomorrow, and again Nov. 16–18. The "doubles" the title refers to are an exploration of partnership, reciprocity and trust. Audiences can expect to see modern dance pieces such as Laura Patterson's "Agiocochook," Samuel Hobbs' "Early," and the premiere of a new work by BRD's Gabby Malagreca (among others). Tickets are $15–$35. Advance purchase is recommended. Info: bhamrep.org. 
Improv Festival
7:30 p.m. and 9:30 p.m., The Upfront Theatre, 203 Prospect St.
At this inaugural festival hosted by The Upfront, local improv groups will be joined by troupes from Vancouver, BC, Seattle, Portland, Spokane and Salt Lake City tonight and tomorrow. Additionally, workshops will be available. Tickets to individual shows are $10–$16; weekend passes are available. theupfront.com 
'The Marriage of Figaro'
7:30 p.m., McIntyre Hall, Mount Vernon
Pacific Northwest Opera will be presenting Mozart's masterwork tonight and again on Sunday. The performers include Metropolitan Opera soprano Katie van Kooten and a cast of notable young singers. Tickets are $25–$85. Info: mcintyrehall.org.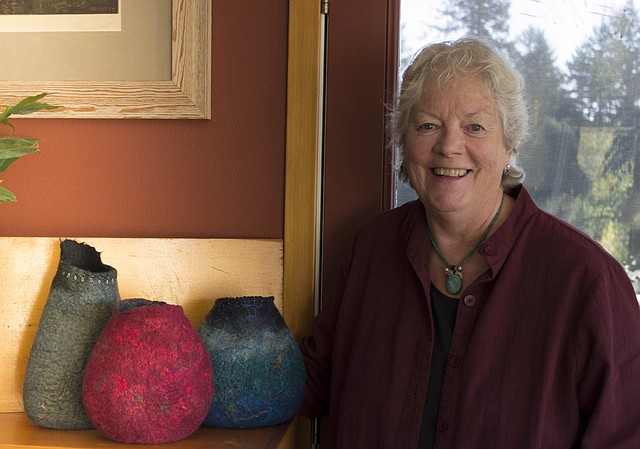 Saturday, Nov. 11
Veterans Day
8 a.m. to 1 p.m., Burlington
Honor veterans and their families today with a variety of events. From 8–10 a.m., there will be a pancake breakfast at the Burlington Community/Senior Center (free for vets), and there will be a military display and refreshments from 10 a.m. to 12:30 p.m. at the Burlington Visitor Center. A parade begins at 11 a.m. on Fairhaven Avenue, and heritage planes will fly over the parade route. Info: burlingtonwa.gov. 
Holiday Bazaar
9 a.m. to 4 p.m., Bellingham Covenant Church, 1530 E. Bakerview Road
More than 50 local vendors will be offering a variety of handcrafted wares at this 41st annual event. Plus, there will be a bake sale fundraiser for Bellingham World Relief. Info: bellinghamcov.org. 
Bellingham Farmers Market
10 a.m. to 2 p.m., Depot Market Square, 1100 Railroad Ave.
Approximately 90 vendors from Whatcom and Skagit counties are on site at this weekly market, which continues every Saturday through Dec. 16. Info: bellinghamfarmers.org. 
Holiday Market
10 a.m. to 3 p.m., Sudden Valley Dance Barn, 8 Barn View Court
Makers from Whatcom and Skagit counties will be showing and selling their handcrafted items, so come support them and enjoy the fall colors on your drive to Sudden Valley. Info: suddenvalley.com. 
Artists' Holiday Studio Tour
10 a.m to 5 p.m., throughout Lummi Island
Today and tomorrow, more than 20 artists and craftspeople will be showing and selling their work at 15 island locales. Visitors on the free, self-guided tour can find paintings, jewelry, drawings, prints, notecards, photography, sculpture, glass, woodwork, pottery, metal and stonework, quilts, clothing, knitwear and more. Info: lummi-island.com. 
Bellingham Chamber Chorale
Noon, Church of the Assumption, 2116 Cornwall Ave.
This vocal group's 20th-anniversary concerts happening today and at 5 p.m. Sunday are titled "Grace" and are dedicated to mothers and their indispensable roles. General admission is $25, and students can check out the aural action for $10. Info: bellinghamchamberchorale.org.  
Ciderfest
Noon to 5 p.m., Bellewood Farms, 6140 Guide Meridian
This 11th annual event will feature 10 hard (alcoholic) cider tastings from Pacific Northwest ciders, plus seven tastings from Bellewood's own distillery. Events include a hard cider home brew competition and live Celtic folk music by Clanna Morna. Tickets are $30 and include a commemorative sipping glass. Advance purchase is recommended. Info: bellewoodfarms.com. 
'Bellingham National' Opening
Noon to 5 p.m., Whatcom Museum's Lightcatcher Building
Both established and up-and-coming visual artists from across the United States will exhibit their paintings, sculptures, textiles, video, photography, and more. All artists responded to this year's exhibition theme, Acts of Healing and Repair. Visitors can vote for their favorite piece to win a People's Choice Award. The exhibit shows through Feb. 25. Info: whatcommuseum.org. 
Sunday, Nov. 12 
Bellingham Chamber Music Society
3 p.m., Hotel Leo, 1224 Cornwall Ave.
"Passion" will be the theme of today's concert, which opens in the Crystal Ballroom with guitarist Eli Achille-Hudson and violinist Dawn Posey performing Manuel de Falla's "Suite Popular Española." Annette Kruisbrink's "Five Dances" and Brahms' epic "String Sextet No.2" are also on the musical menu. A reception with the musicians will follow the concert. Info: musicinbellingham.com. 
Monday, Nov. 13 
Guffawingham
8:30 p.m., Boots Bar and Lounge, 1263 Barkley Blvd.
This weekly stand-up comedy show has returned from the ashes and can be attended every Monday. Each show will feature a host, and people can show up early to sign up for a slot on the roster. Info: Facebook.com/guffawingham. 
Wednesday, Nov. 15
Vaudevillingham
7 p.m. and 9 p.m., Cirque Lab, 1401 6th St.
Join the Bellingham Circus Guild for its monthly open-stage fundraising variety show said to be "uncensored, un-curated, unapologetic and unbelievable." All acts at the early show are family-friendly and appropriate for all ages; at the late show, anything goes. Suggested donation is $10–$20, but give as you are able. Info: bellinghamcircusguild.com. 
Thursday, Nov. 16
Cory Michaelis
8 p.m., the Blue Room, 202 E. Holly St.
Enjoy stand-up comedy by this lauded performer who you may know from Dry Bar Comedy and Netflix. He'll be joined by comedian Amy Carder. Tickets are $15–$30. Info: blueroombham.com.
Friday, Nov. 17
Queer Makers Market Holiday
5–9 p.m., Inner Child Studio, 715 W. Orchard St.
Support local businesses and queer makers at this annual event. The first 50 guests who RSVP with a donation online will receive a free swag bag. Doors will be open to access the outdoor vendors and food truck, so dress for the weather. Info: innerchildstudio.org. 
'Ride the Cyclone'
7:30 p.m., Performing Arts Center, WWU
This comedic musical focuses on the lives of six teenagers from a Canadian chamber choir who die in a freak accident aboard a roller coaster, and awaken in limbo to find they have a chance to return to life — if they can tell a story well enough. Tickets are $16–$20; additional performances take place through Sunday. Info: tickets.wwu.edu. 
J2B2: John Jorgenson Bluegrass Band
7:30 p.m., McIntyre Hall, Mount Vernon
Four award-winning musicians — Jorgenson on acoustic guitar, mandolin and vocals; Herb Pedersen on banjo, acoustic guitar and vocals; Mark Fain on bass; and Patrick Sauber on acoustic guitar and vocals — bring their Americana roots music to the stage. Tickets are $30–$40. Info: mcintyrehall.org. 
Western Symphony Orchestra
7:30 p.m., Performing Arts Center Concert Hall, WWU
Join the WSO for its first performance of the season. "Sensemayá by Mexican composer Silvestre Revueltas, and Dmitri Shostakovich's "Fifth Symphony" — a stirring artifact of the Stalinist purges of the 1930s — will be performed. In between, watch and listen to Chickasaw composer Jerod Impichchaachaaha' Tate's "Spirit Chief Names the Animal People" for orchestra and narrator. Tickets are $15; free for students. Info: tickets.wwu.edu. 
Phil Kopczynski
7:30 p.m., Eagle Haven Winery, 8233 Sims Road, Sedro-Woolley
Cozy Comedy brings this Washington-born stand-up comedian to town as Kopczynski, who placed second in 2018's Seattle International Comedy Competition, will be joined by Daina Ali and Reece Green. Tickets are $20. Info: eaglehavenwinery.com. 
Days of Our Nights, Story Story Die
7:30 p.m. and 9:30 p.m., The Upfront Theatre, 208 Prospect St.
Watch Days of Our Nights, a hilarious improvised soap opera, at 7:30 p.m. Friday and Saturday nights through November. At 9:30 p.m., Story Story Die will feature improvisers pitching a story. Each round will see scenes from every story, with the audience "killing" stories they no longer want to see. Tickets are $10–$16. Info: theupfront.com. 
Southside Comedy Hour
8 p.m., Corner Taphouse, 1125 Finnegan Way
Pacific Northwest comedy legend Kermet Apio will headline this monthly stand-up event and will be joined by Quinn Fitzgerald and Bellingham's Joel O'Connor. Nikki Kilpatrick of Venus Comedy Productions hosts. Tickets are $15–$20 ($15 online, $20 at the door). Info: eventbrite.com. 
Saturday, Nov. 18
Holiday Bazaar
9 a.m. to 4 p.m., Rome Grange, 2821 Mt. Baker Highway
Shop for arts and crafts for holiday giving, and purchase homemade pies at this free event. There will also be holiday decorations and a photo booth to make your family holiday card. Info: romegrange@aol.com. 
Dockside Market
10 a.m. to 2 p.m., Fishermen's Pavilion, Squalicum Harbor
Local fishermen will be selling their fresh and frozen wares at this twice-monthly market. Visit the dock early to find the best selection of seafood options. Details and participating vendors and products are posted 24 hours ahead of sale days. Info: bellinghamseafeast.org. 
Fall Craft Fair Pop-Up
10 a.m. to 3 p.m., Bellingham Senior Activity Center, 315 Halleck St.
At this second annual event, more than 30 local vendors will be selling everything from crafts to art, vintage items and more. A chili lunch will also be available to purchase, and there will be entertainment throughout the day. Info: whatomcoa.org. 
Farmers Holiday Market
10 a.m. to 4 p.m., 611 R Ave., Anacortes
Anacortes Farmers Market will host this event, which will be taking place both indoors and outdoors at the venue. Local artisans, crafters and farmers will present an assortment of gifts and edible goodies and there will be live music, raffle baskets and more. Info: anacortesfarmersmarket.org. 
Dmitri Matheny Group
7:30 p.m., Jansen Art Center, 321 Front St., Lynden
This lauded flugelhornist bring his jazz quintet to the stage for one night only. As an honors graduate of Berklee College of Music, Matheny entered the jazz scene in the 1990s as the protégé of jazz legend Art Farmer. Tickets are $30. Info: jansenartcenter.org. 
Three Choirs, Three Journeys
8 p.m., First Congregational Church, 2401 Cornwall Ave.
Western Washington University's Concert Choir, Advanced Treble Chorale, and Western Voices will present "Searching for the Light," "Treble Traditions" and "Love in Many Languages." Tickets are $25. Info: tickets.wwu.edu. 
Sunday, Nov. 19
Starry Night Chamber Players
2 p.m., McIntyre Hall, Mount Vernon
Head to the studio space for this "Passionate and Playful" performance, part of a chamber music series at the space. Hear string ensemble masterpieces at the performances featuring the longtime ensemble. Tickets are $25. Info: mcintyrehall.org. 
Before heading out to attend in-person happenings, check with individual venues to make sure the event is still taking place as scheduled.
The A-List appears weekly. To submit an event for consideration, email calendar@cascadiadaily.com.