Elections
UPDATE: Minimum wage increase, rental relocation initiatives hold leads Wednesday night
Initiatives could ease financial burdens for Bellingham residents
November 7, 2023 at 10:02 p.m.
|
Updated November 8, 2023 at 5:33 p.m.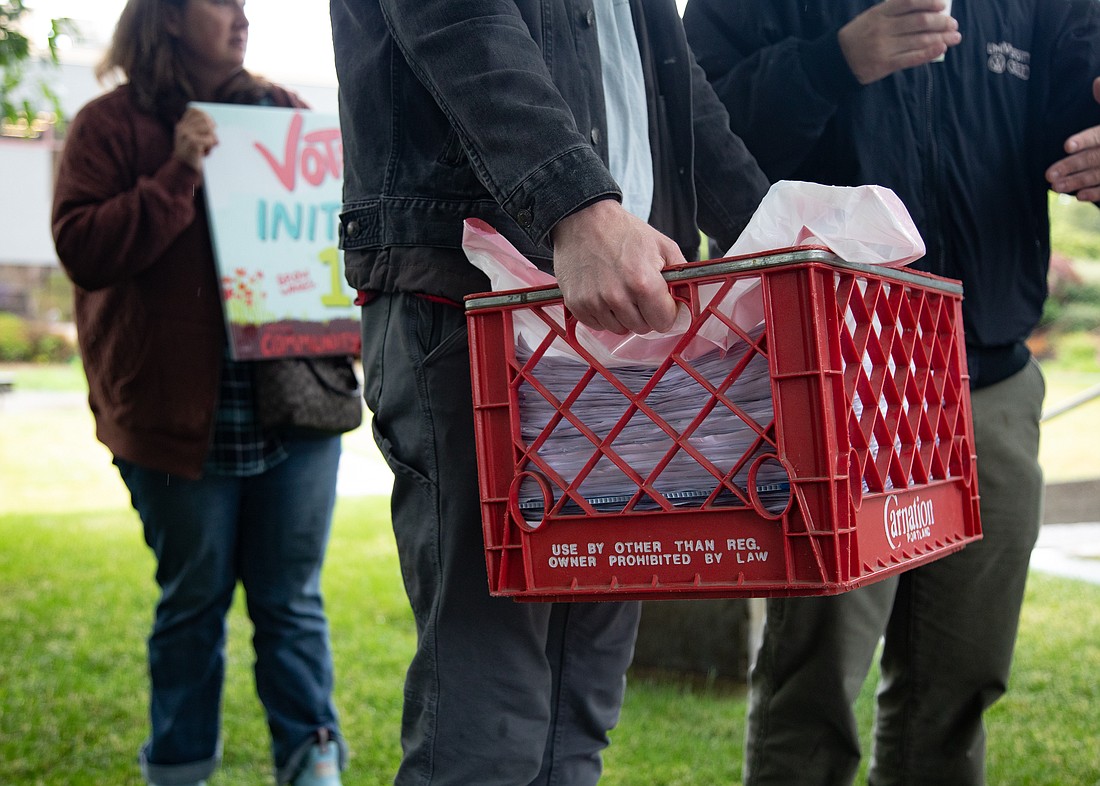 ---
---
Initiatives to raise Bellingham's minimum wage and implement a rental relocation assistance program seem poised to pass based on updated preliminary election results Wednesday night, Nov. 8. 
Advanced by Community First Whatcom, Initiative 1 will raise the minimum wage by $1 over the state rate on May 1, 2024, and then boost the city's minimum wage to $2 above the state's minimum in May 2025. Washington's minimum wage is $15.74 and increases with inflation each year.  
So far, 57.55% of voters have voted in favor of the initiative, an increase from Tuesday night's number of 54.9%.
"I think the election results tonight reflect an appetite for much bolder action," said Jace Cotton, campaign director for Community First Whatcom on Tuesday night. Cotton is also running for the at-large seat on Bellingham City Council in a tight race. He holds a 34-vote lead over competitor Russ Whidbee. 
"I'm also overwhelmed with gratitude for the hundreds of volunteers that translated that appetite into such a strong showing that first night," Cotton added. 
The minimum wage initiative means financial "breathing room" for many people in Bellingham, Cotton said. 
Bellingham Regional Chamber of Commerce President Guy Occhiogrosso wrote in the voter pamphlet's con statement that the minimum wage increase could lead to an increase in the cost of basic goods and services in Bellingham. 
"I think we'll have to see what the impact is," Occhiogrosso said Tuesday night. "As a community entity that wants to support businesses and community … I do hope that the intended good [of this initiative] is greater than the negatives." 
Initiative 2, which as of Wednesday night has received 60.92% yes votes, will require a landlord who raises rent by more than 8% to pay tenants three month's rent to help them relocate. 
Cotton said the initiative's passing will mean renters will be able to "sleep soundly at night, knowing that an extreme rent hike won't lead to them losing their savings."